A line up hairstyle is a cut which relies on well defined angles and curves.It has become a very popular style among guys who want to have a very clean look. Instead of using your natural hairline, you can cut your hairline into whatever shape you want. Get your barber to shape your hairline using clippers or a razor, so that you can have this cool and sharp style too.
Maintaining your Line Up Cut
If you want to keep your line up looking sharp, you must maintain it regularly. Even a few stray hairs can blur the sharp lines of your style. There are plenty of tools available to help you to keep your lines straight if you do not have a steady hand, but you can just keep it easy by using a straight edged piece of plastic or card. Simply hold the tool in place and then draw your razor up to it. This will shave any stray hairs but will prevent you from cutting into your style.
#1: The Ivy League Look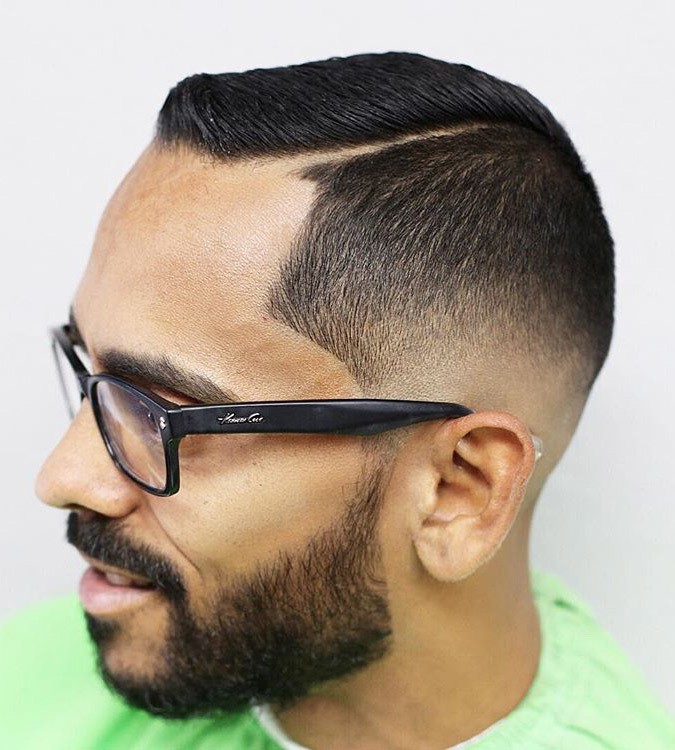 A line up look can be really smart and educated. This cut is reminiscent of a lot of the Ivy League haircuts which were popular in previous decades. Keep your sides short and grow the middle section of your hair just a little longer. Thick tramlines will enhance your look.