#61: Platinum Blonde
A lot of children are born with very bright blonde hair. This tends to darken as they get older. If your baby has platinum blonde hair when they are young, make the most of it because the color could change!
#62: Cheeky Peaks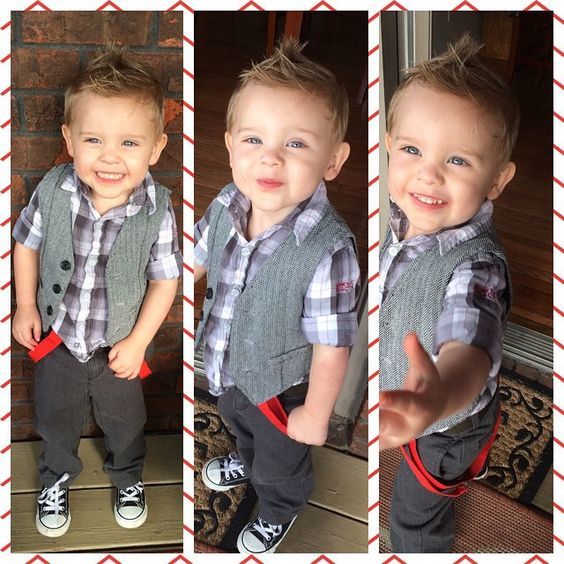 If your baby is a cheeky little man, you should give him a cheeky hairstyle to match. All you need to make a cheeky little peak in his hair is to put a little child-safe hair gel onto your hand and then push them through his hair until they meet in the middle. When you pull your hands up and out, a nice little peak will be left.
#63: Little Line-Up
Line up haircuts are now one of the most popular hairstyles for grown men, and there is nothing to stop little guys getting in on the action. Line up cuts do require precision and maintenance if you want the lines to stay sharp. This means that your baby needs to be able to sit still whilst they are at the barber.
#64: Royal Assent
If you consider your baby boy to be a little prince, why not try this style which takes inspiration from Prince George of Cambridge (United Kingdom). Just like the boy's hairstyle in the picture, George wears his hair with a strong side parting. His loosely wavy hair is then swept over to the other side.
#65: Hollywood Star
All children are stars in the making, but if you expect to see your little boy on the big screen then you can give him a Hollywood hairstyle. This type of cut wouldn't look out of place on big stars like Zac Efron. Cutting in lots of layers will help to keep the style cool.
#66: Curly and Wild
Some little boys have big soft curls in their hair. If your son is one of the lucky ones, let his hair grow wild and free. It's a super adorable look which is sure to make all your friends say "aww"!
#67: Tight Curls
Tighter curls tend to hold their shape more than looser ones do. Even as his hair grows it should hold its shape and stay close to his head. Give it a trim every now and then to get rid of any stray hairs. This is a lovely choice.
#68: Flyaway Fun
Very soft fine hair often forms into a Flyaway style naturally. Lots of children have thin and fine hair whilst they are young. His hair may grow stronger and thicker as he grows up.
#69: Sweep Over with Undercut
If you want your baby to be a trend setter then choose this style which will sweep the competition away. Undercut his hair at either side using careful trimmers, and then sweep his hair from left to right. Leave a few strands flopping down over his forehead to make him look even more adorable.
#70: Helmet Hair
Let his hair grow longer and then layer it to turn it into this rounded helmet style. Run your fingers through his hair in the morning to give him a slightly playful look.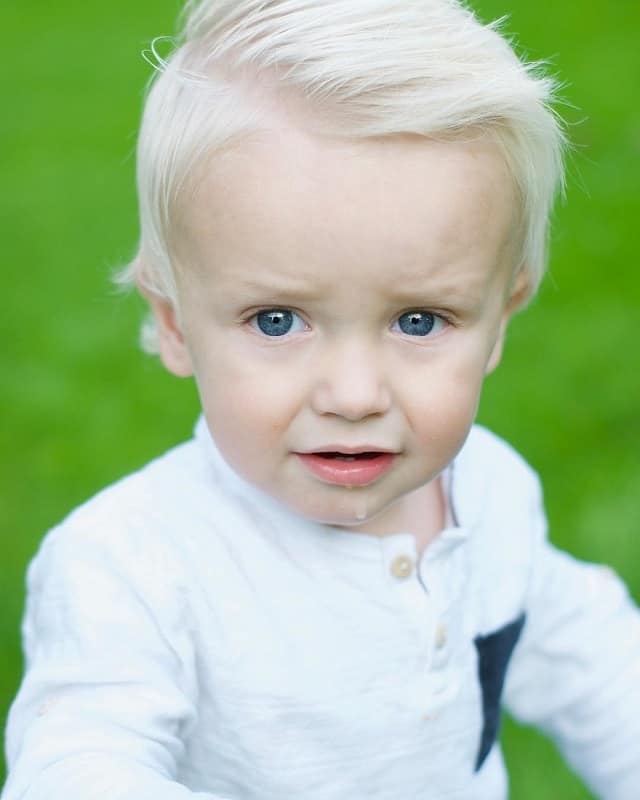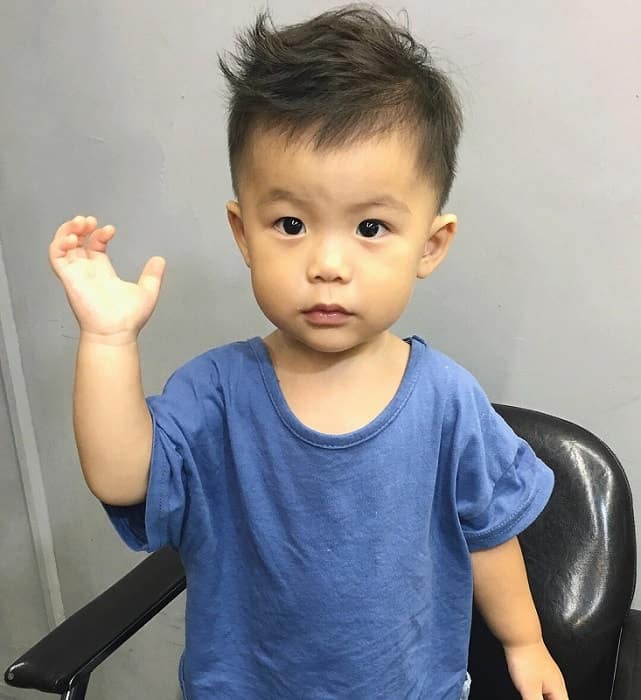 A baby boy represents his parents choice and personality as long as he becomes an adult. So choose a baby boy haircut that'll represent him in a positive way. Choose a hairstyle for the baby that'll fit his facial size and shape. Hope you enjoyed our best baby boy and toddler haircuts lists and got the hairstyle idea you wished for. Let us know which one you liked the most in the comments.