Hair care sets sure seem like the perfect gift. Several quality hair products in one package! How could you go wrong? Well, once you start examining the gift options, you start to realize that it's all quite specific! It can be difficult to sort between all the different hair care products – each claiming to be the best!
We'll let you know what to look for in a hair care gift set and then give you some of the best hair care gift ideas on the market.
What to Look for in a Hair Care Set
First – Consider Your Hair Type
Your main consideration in choosing a proper hair care set is (obviously) your hair! Most sets are geared toward certain hair types – meaning different thicknesses, different curl textures, dry/damaged hair, the changing seasons, etc. There's a lot to choose from, and you'll need to tailor your choice to your specific hair needs.
Luckily, most sets make it pretty clear which hair types will be most suited to their products. You'll see in our examples below that certain ingredients are much better suited to addressing particular issues. For example, people with dry or damaged hair will require sets loaded with moisturizing and nourishing ingredients.
Shampoos, Conditioners, and More
Hair care sets are also varied based on the products they contain.
Almost every hair care set will contain shampoo and conditioner, but many contain much more than that. You'll find different serums, masques, and hair products geared towards giving your hair that perfect look and feel.
Check out our options below to see an example of the types of products available. Similar to our advice above, it's all about choosing the set that contains the products most suited to your needs.
Best Hair Care Gift Sets
To round out this article, let's check out our favorite hair care sets to send your loved one as a gift:
Best Set for Dry/Damaged Hair – Best Coconut Oil Set – Coconut Oil 4 Piece Set
This hair care set has an obvious theme – coconut oil. Coconut oil is great for providing natural nourishment and moisturization to both your skin and your hair.
The coconut oil provides a great deal of moisture, while the coconut extract cleanses your hair and applies a layer of excellent shine.
This set includes four quality hair care products. The coconut oil conditioner and shampoo nourish, moisturize, and repair damaged hair, resulting in full, healthy hair with a fantastic shine.
The hair serum nourishes the scalp to the follicles and roots, preventing future breakage and keep hair strong. Finally, the deep repair masque is an intense conditioner that will repair and regrow damaged hair.
Taken together, it's a fantastic set that gives you the full benefits of coconut oil for any occasion!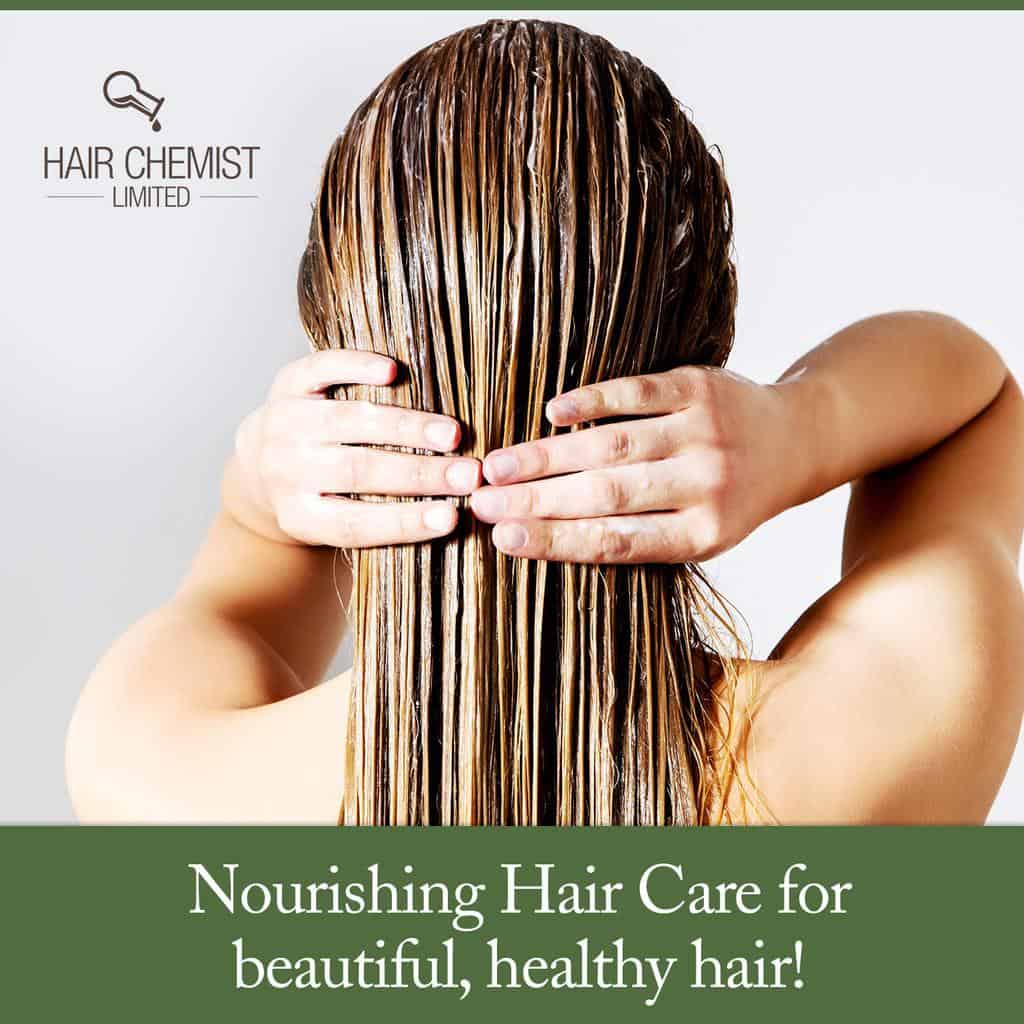 Pros
4-in-1 set that is excellent for dry or damaged hair
Coconut oil provides fantastic hydration and shine
Great price
Deep masque is great for particularly dry days
Cons
Not ideal for those who aren't looking for maximum shine
Probably more ideal for colder and drier months. Not as fitting for summer
Best Argan Oil Set – Bingo Hair Care
Moving on, we have a set that features the benefit of another magnificent oil – argan oil. Similar to coconut oil, argan oil is fantastic for providing hydration to dry or damaged hair and finishing it with a level of shine.
Argan oil also contains ingredients that help to revitalize your skin and increase the hair's elasticity – including fatty acids, antioxidants, and Vitamin E.
This set contains all the hair care products you need to get started. The conditioner and shampoo are sulfate-free and work together to nourish and moisturize your hair on a daily (if needed) basis. They reduce flaking, strengthen your hair from the roots, and will promote strong hair growth.
The hair mask is great for particularly dry periods, providing that extra moisturization when you need it (it even contains exfoliating beads).
Overall, an excellent set for those with dry/damaged hair or just for those looking to add some extra bounce and shine.
Pros
Moroccan Argan Oil is great for nourishing and moisturizing hair
Argan oil also contains effective ingredients for skin health (antioxidants, fatty acids, etc.)
Masque is especially effective for maximal hydration
Solid value
Cons
Some users may prefer a set with less "shine"
Best Shampoo and Conditioner Set For Curly Hair – Carol's Daughter Black Vanilla Set
Some hair care sets are a simple mixture of quality shampoo with a quality conditioner. But sometimes, that's all you need and these are two of the best that we've experienced.
This set is focused on moisture and shine without adding weight. The shampoo is quite gentle, restoring natural moisture without any harsh ingredients which may damage hair. The curly hair conditioner works its magic to detangle and rehydrate your head for a look that is easy to style.
While this blend will work great with just about any hair, it's been specially formulated for those with tight curls, letting them keep their bounce and elasticity. Carol's Daughter has always had a very impressive attention to detail – ever since they started crafting their shampoos inside a Brooklyn kitchen in 1993.
Pros
Great mix of moisture and shine
Excellent shampoo for curly hair
Shampoo is very gentle and doesn't contain any harsh ingredients
Lovely vanilla smell
Cons
Only contains shampoo and conditioner – quite a limited set
Wrapping Up
Thanks for checking out our guide to the best hair care sets on the market. As you can see, the best hair care set on the market is just the one that is best for you.
There's so much to choose from, and so many top-class products available. Using our guide, you'll be able to identify your needs and have them properly met by your next purchase!