16. Dark Grey and Black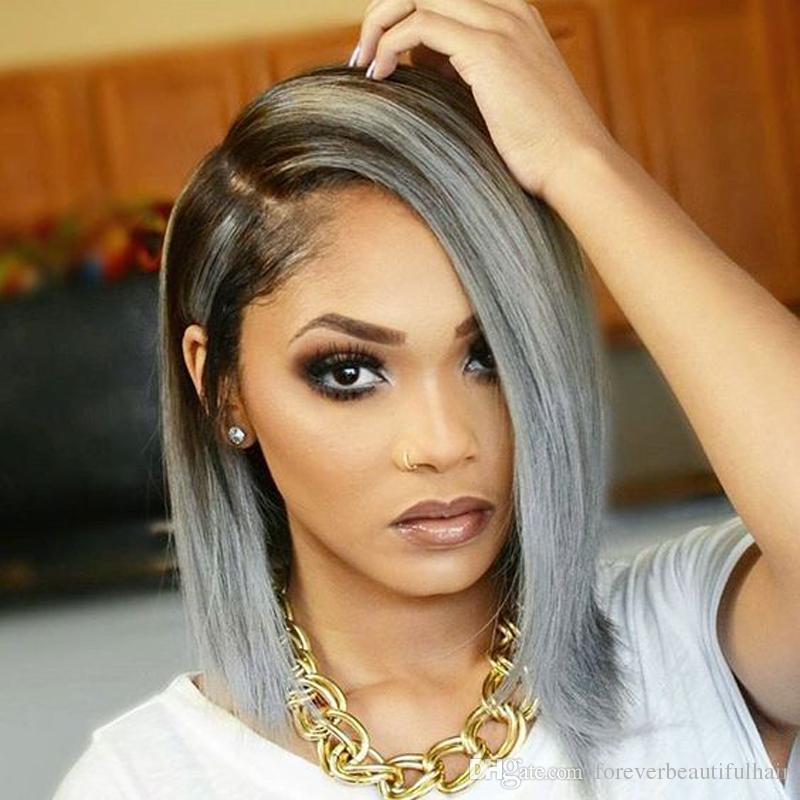 Dark black roots coupled with this dark blue grey is totally chic and beautifully done. Not only does this two-tone color combo look good on women of any age, but its timelessness also looks good in pretty much any style.
17. Black and White Two-Tone
As achieved by this wig, this black and white ombre two-tone is a gorgeous combination. Not only does it fade from black to white effortlessly, but it's sleek and chic and can be rocked by women of any age.
18. Grey and Green
Green hair never looked better, coupled with grey roots that make the color pop without being too harsh. The transition between grey and green is smooth and this two-tone hair color is definitely something to envy.
19. Blue and Purple Two-tone
If you love purple hair and want to spice it up a bit, add a splash of blue. Making your bangs blue will highlight the vibrancy of the purple and make it pop. Not only that, but coupling blues with purples is pretty much second nature.
20. White and Purple
Who doesn't love a splash of purple, right? If you're a platinum blonde lover then adding a hint of purple to the hair will definitely liven up your look. You can opt to place the purple right in the front as pictured or you could place it on the bottom for more of a peekaboo effect.