6. Auburn highlights
Use auburn highlights to prepare your locks for amazing brown balayage hair. You can darken your light mane with auburn shades in order to bring it closer to brown. This is a good advice for girls with dark blonde hair.
7. Three color mix
Use a mix of three shades of brown to create your amazing balayage. Using several colors on your own is complicated so you might want to consider professional assistance. Choose the colors and go for it!
Chestnut Brown Hair Colors You Want to Plagiarize
8. Light golden brown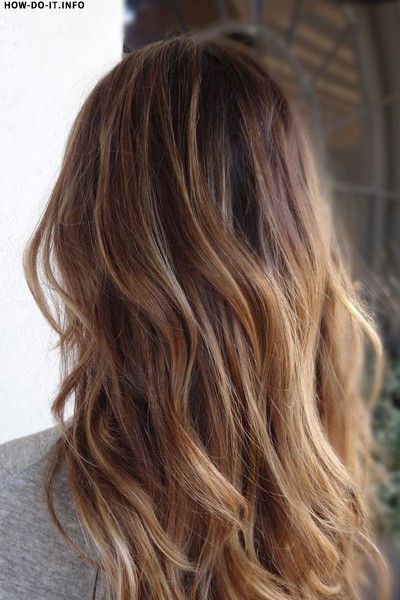 If your natural hair is not too dark, you can enjoy a light golden brown balayage. Mousy brown hair is not exactly what all the girls wish for. Meanwhile, light golden brown is a rich color you'll never regret taking advantage of.
9. Good transition
When you create a balayage at home, make sure to pay special attention to the soft color transition. Otherwise, you'll get something closer to highlights rather than a classic balayage.
10. Wavy balayage
Balayage is harder to make on wavy hair, so you need to pay close attention to the color transition patterns. Don't forget that wavy hair is straight when wet. Once it dries, the color effect will differ.
A brown balayage is a great idea for girls who don't want to go for the classic blonde dyeing. Various shades of brown can give your image the extra oomph you can't live without.