#6: Mahogany Hair Color with Soft Waves
Mahogany hair color straddles the line between red and brown. This is a great choice of color for anyone who can't make up their mind! The reflective color also enhances any soft wave style.
Light Brown Highlights You'll Love
#7: Black-Brown with Big Curls
These big bold curls are super fun and funky. You can wear this hairstyle down when you are having a casual day out or you can pull it up into a gorgeous high ponytail for work.
#8: Waterfall of Curls
This truly glamorous style is made for the red carpet! Pull your hairstyle up into a high ponytail and then allow the big curls to come cascading down. This hairstyle looks amazing with cinnamon brown hair colors.
#9: Cinnamon Brown Highlights with a Signature Curl
Brown hair color with cinnamon highlights looks deep and rich. Change up your hairstyle by adding a significantly curled area to otherwise straight hair. This helps to create a beautifully varied yet gorgeously subtle style.
#10: Subtle Violet Hair Color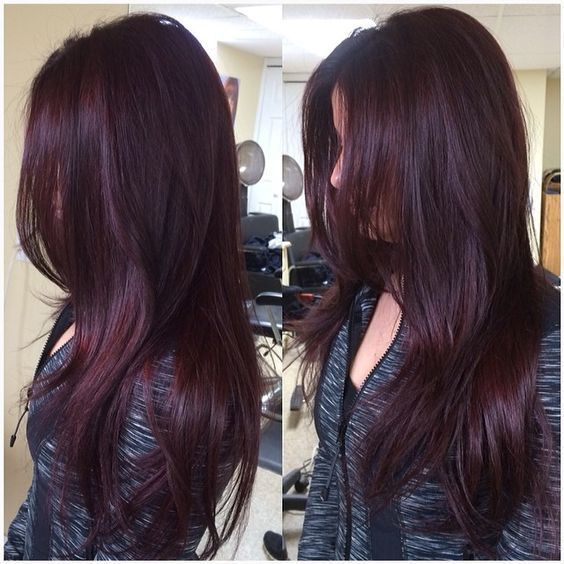 Add subtle violet hair color shades to a dark hairstyle to give your hair an amazing unique look. This will look like a normal black or dark brown hair color until it catches the light and then it will shine purple.
Beautiful Hair Color Ideas for Girls With Class