11. Short mullet
A short mullet is another way to diversify the old and boring bowl cut. The top part is trimmed to be all the same size, including the fringe, which can be asymmetrical. The bottom back part is grown long to fall down the neck.
12. Messy bowl cut
If you have thick hair, your bowl cut will look pretty impressive. Don't smooth it down to create a classical bowl hairstyle. Mess it up and you will get a unique hipster hairstyle from the 1990's that women will be jealous of!
13. Elongated bowl style
This elongated bowl style is also called a rounded bob with blunt ends. The idea of a rounded cut with blunt bangs is taken from the old bowl cut, while the rest is more than modern. Highlighted bangs and front strands will make the image even more stylish.
14. Low taper fade
Women who like experiments will really appreciate this low fade hairstyle. The hair on the sides is faded and the top is left long as it would be in a bowl haircut. The result will truly be impressive and will definitely turn some heads.
15. The classics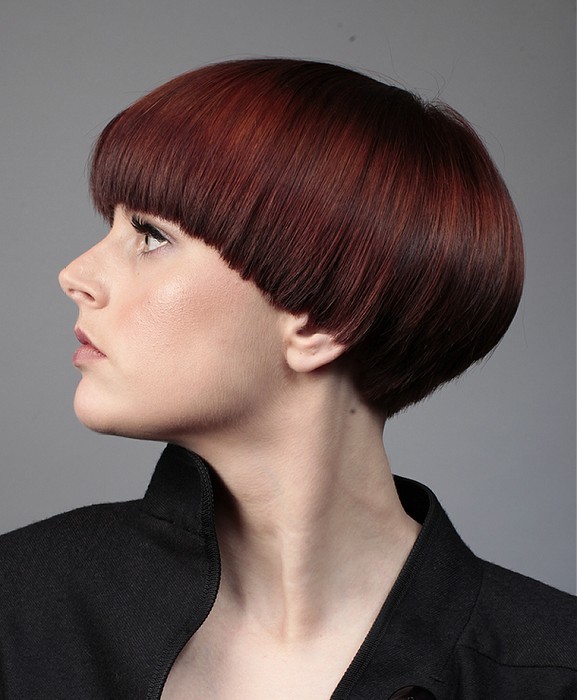 While many people might consider a bowl hairstyle outdated, they will probably be surprised to see it done by a professional. Professionally made classical bowl hairstyle looks really impressive and can be a good choice for many women.