#6: Fauxhawk
Create cornrows on one side of your head, and let your curls flow freely on the other side. Consider adding some lighter shades of extension to balance your dark hair with.
#7: Hot Red
Daring colors are always a recommended choice, for every color you choose shows a part of your personality. With your short curls let loose, let your hair color ignite some action.
30 Ravishing Poetic Justice Braids Styles
#8: Thick Twists
Thick twists are trending these days, mostly because they provide a neat and a catchy look while they last long. To make your hair more personalized, consider adding a few strands of Bordeaux extensions, so they'd create an astonishing wavy effect when twisted.
#9: Thick Curls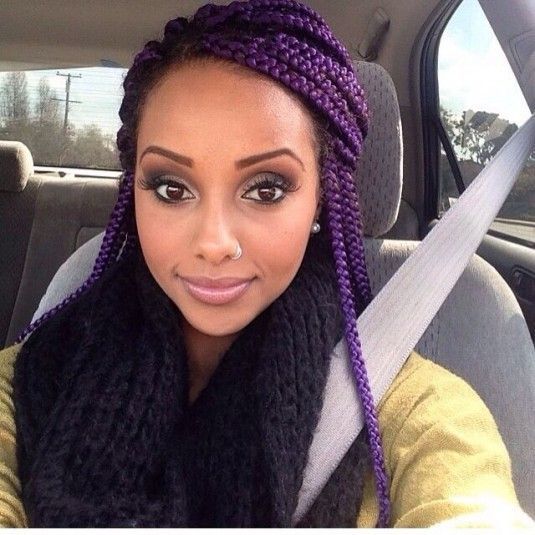 Choosing blond for a hair colour creates and amazing contrast effect if your skin complexion is dark. With your hair set into thick loose curls, you'll end up with a catchy and voluminous hairstyle.
#10: Ash Top Knot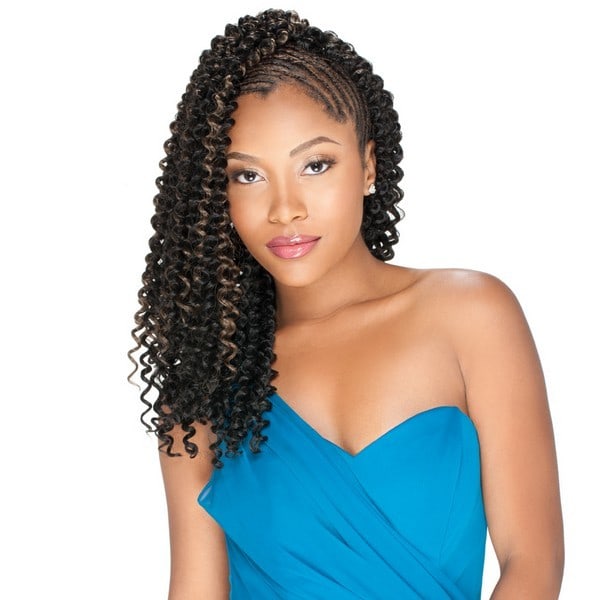 Top knots especially those created with single braids are known for their astounding look, but creating them with ash gray hair colour transcends the look to a whole new level keenness.