16. Thin braids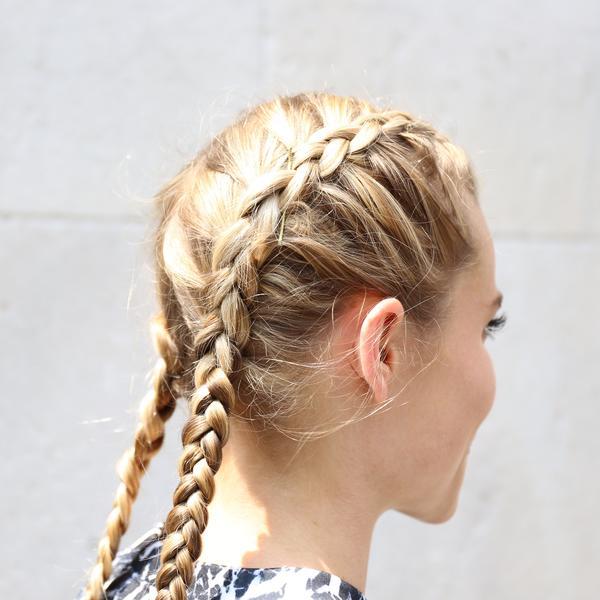 Girls with thin hair should avoid making two braids. They can take full advantage of a Dutch hairstyle on top of their head. But the bottom strands should be let loose. Otherwise, the braids look very thin and unattractive.
17. High and Dutch
If you want to create a fun variation of the Dutch braids, you can start braiding two of them close together. The rest of the hair can either be collected into a bun or left loose.
18. Side braid
You can start making two braids and then sweep the hair to one side to complete the style. If your hair is thick, a braid on the side will look amazing. If it's thin, this style is a great way to make a braid look thicker.
When making braids on top of your head, you don't have to follow the classic braiding style. Consider making fishtails or even cornrows to make your style even more unique.
20. Loose and highlighted
This smart and outstanding approach to the Dutch French braid is possible even if you have thin hair. The top part is arranged into two loose braids and they are kept intact by hairpins. The bottom can be created using a weave.