#51: Short Pointy Bangs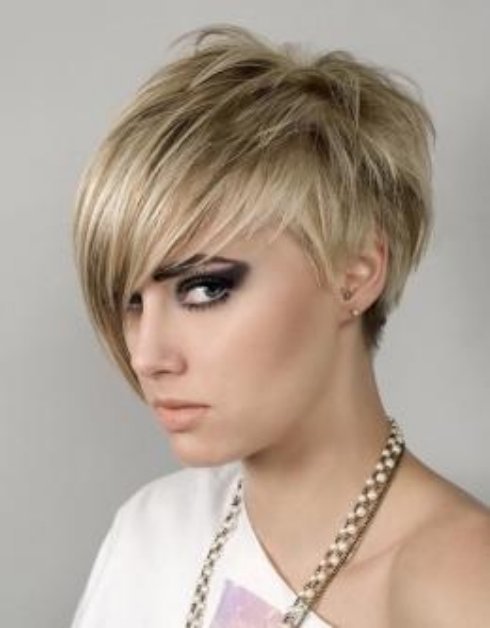 This look is the perfect for those girls who are facing hair fall issue. It not only ends your hair fall but also gives your hair a comprehensive look because of short layers on the top.
#52: Bob with Symmetrical Bangs
Symmetrical bangs on the forehead are the look preferred by people who have a long face or big forehead. These symmetrical bangs hairstyles cover your forehead quite nicely. This haircut comes with an incentive it not only hides your long forehead but also gives a cute look.
#53: Short to Extreme Haircut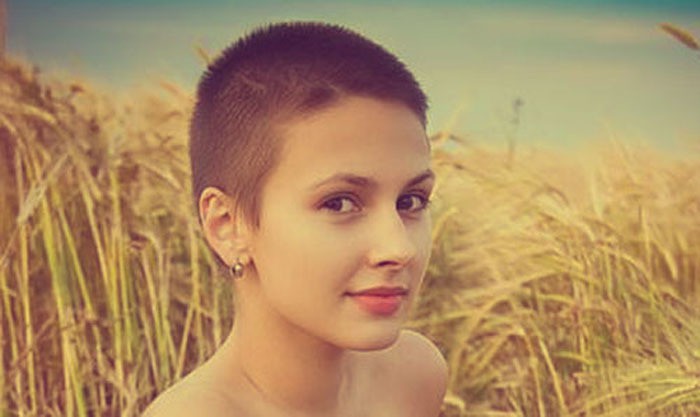 This short haircut is actually extremely short, look at it. Not all women prefer short haircuts or hairstyles to this extent but if it suits you then who cares for short or long as long as you are comfortable.
#54: Bob with Layered Bangs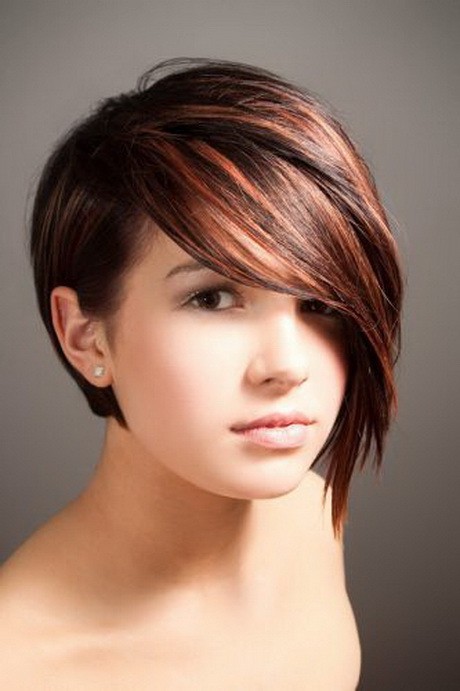 This haircut is one of the classic and most trending looks among women nowadays. It doesn't require a lot of styling, but it you style them right then it has a high shine on your personality.
#55: Side Parted Short Bangs Hairstyle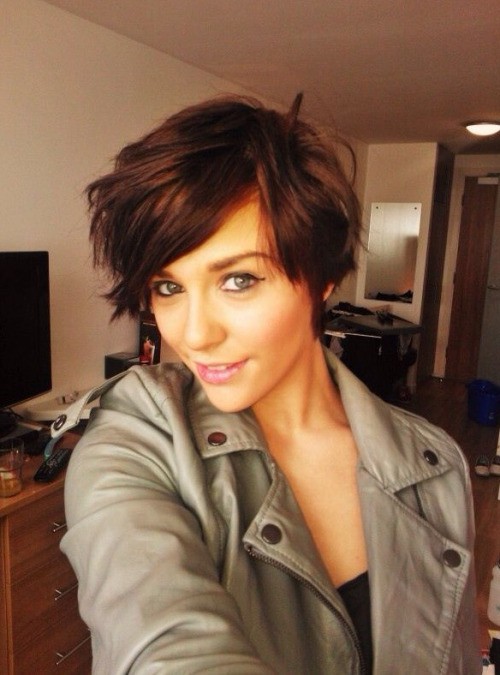 Most women prefer the short side parted hairstyle as it is easy going and you don't want to use too much of product on it. It looks elegant with a bit of highlight.