#21: Lowlights
Lowlights give a short haircut a lot of texture and depth. Contrasting dark shades underneath lighter colours help to create a very dramatic effect.
#22: Reddy Steady Go!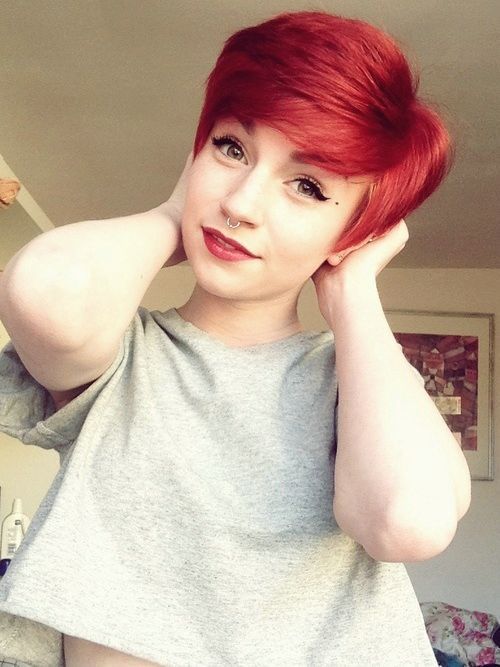 Bright red hair dye is a great choice for a teenage hairstyle. Vibrant colours can help to show of your energy and your dynamic personality.
#23: Basic Bob with Side Fringe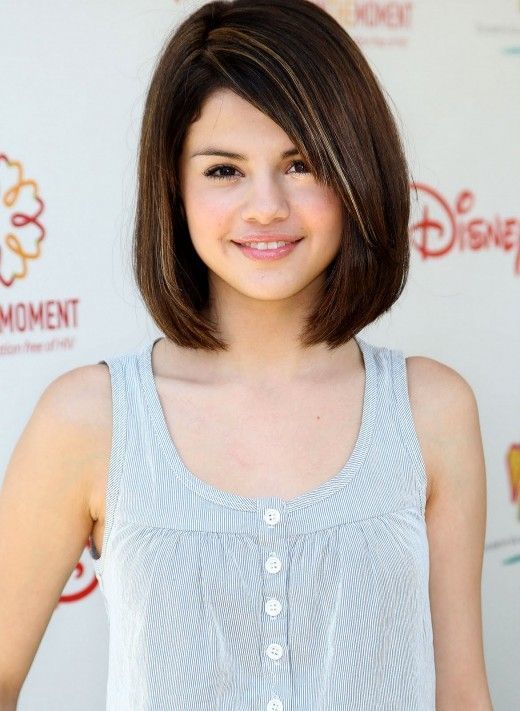 A basic bob is a classic style which will suit any teenager. Jazz up the look by teasing in a side parting and sweeping your fringe over to one side.
#24: Flyaway Style
Thin hair can be very light and difficult to control without lots of hair products. If you don't want to use lots of hair products every day then embrace your Flyaway short hairstyle.
#25: Crop with Highlights and Lowlights
Pixie crops are incredibly popular right now as a short hairstyle for teen girls, but they are also seen all over film and TV. Give your pixie cut a hint of Hollywood style by adding highlights and lowlights.