#26: Crazy Volume
Volume is the key if you are looking for a dramatic haircut for a teenager. Use styling products and pull your hair upwards from the roots to give volume that holds all day.
#27: Stylish Headband
Use a stylish headband to keep any short hairstyle out of your face. The best thing about this is look is that you can easily change your headband to keep up with the latest fashion.
#28: Sonic Spikes
Sonic the Hedgehog was famous for his slicked back spikes. To emulate his cool look in your own short hairstyle your will need a lot of firm holding gel. This hairstyle is for teen girls who want to make a big impression.
# 29: Choppy Long Crop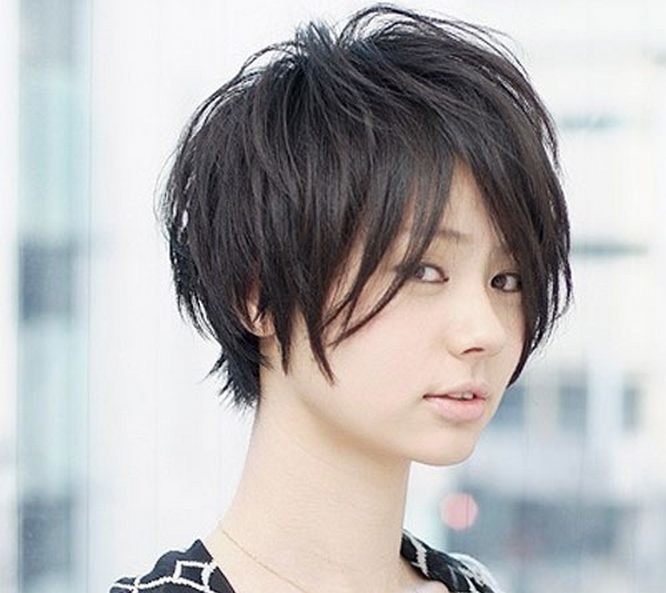 A choppy long crop is a popular style with emo teens. Wear your hair with lots of uneven length strands or add colorful highlights to give your hair an even more emo look.
#30: Messy Pixie
A pixie crop can be given more volume by styling your hair up into messy spikes. A messy style is normally very quick to do, so it is a good choice for a low-maintenance short hairstyle for teen girls.