6. Braided top
This is an option for those who are not afraid of real mohawks that are tired of the way they look. Braid the sides of the top part of your mane to make a great impression.
7. Braided sides
If you already shaved part of your head but don't want to go further, you can make simple braids on the sides of the top part of your Mohawk. They will look very interesting.
8. Long and stunning
Make an amazing braided Mohawk by making cornrows on the sides, a beehive on top and letting your hair fall down your neck. You will definitely stand out of the crowd.
9. Curly fun
Dye the top part of your Mohawk blond while keeping the sides your natural color. Then go further by pulling the hair on the sides up and clipping them to the top part. A Mohawk is ready.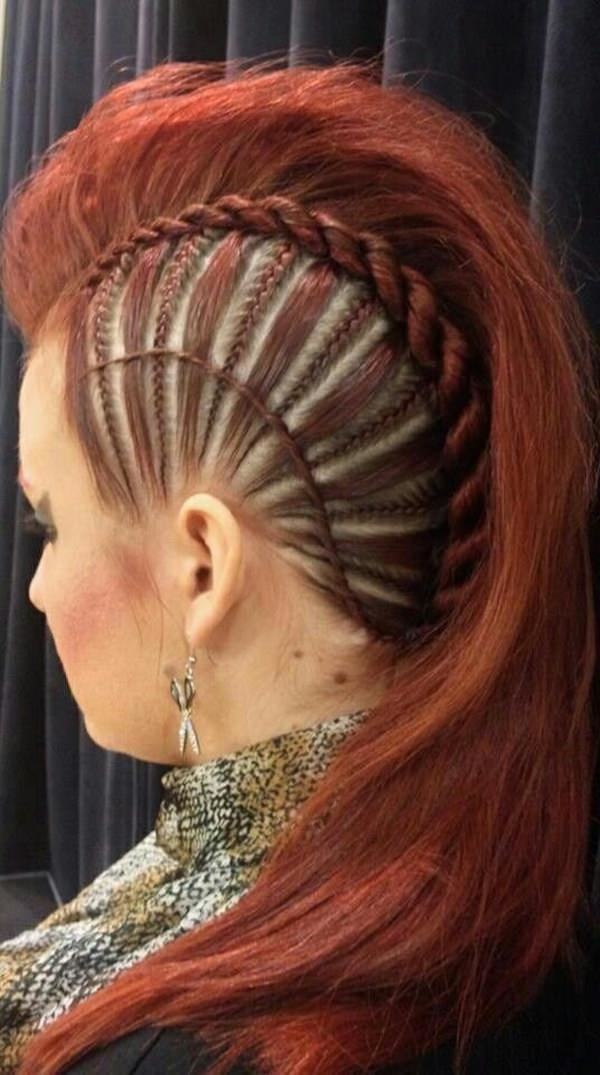 When you do cornrows on the sides of your braided Mohawk, consider alternating braids with strands of hair. This way you will create a unique hairstyle that is hard to overlook.