11. All the Way Gray
Given that many of the best hair colors for green eyes are neutral, it makes sense that gray hair and green eyes complement each other. To make your eyes sparkle even more, go for gray hair colors on the purple spectrum. You can even ask for subtle lavender highlights like the ones seen here.
12. Red and Gold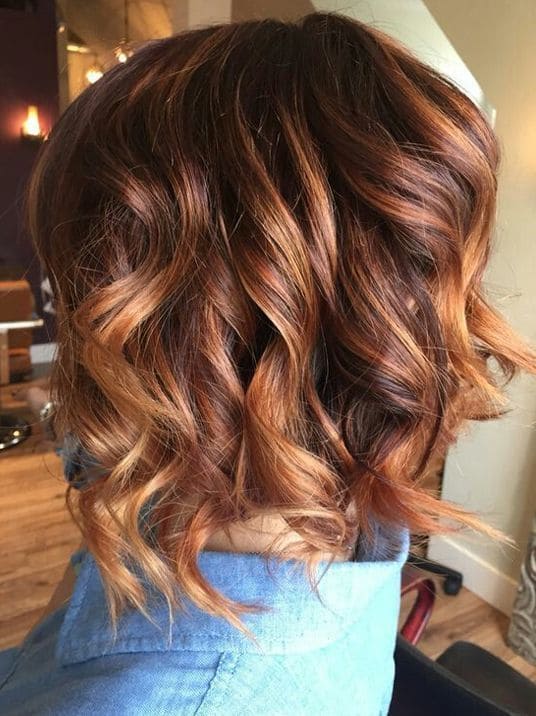 The coif you see here is perfect for green eyes. Start with a rich red-brown base, then ask your stylist for copper and gold highlights as well as dark brown and chocolate lowlights. The results are positively prismatic.
13. Like a Copper Penny
Copper is an attention-grabbing shade of red on its own—not quite blonde and not quite red, it shimmers like a newly minted penny, particularly when paired with green eyes. You can easily get the effect by requesting copper highlights over light brown or medium blonde hair.
14. Russet on Brown
Warm cinnamon highlights on dark brown or black hair are stunning. They're even better when they frame a pair of bright green eyes. See the way her hair color complements both her eyes and her lovely skin tone?
15. Dark Contrasts
Dark hues are some of the most dramatic hair colors for green eyes. Give your green eyes a dark background, and they nearly glow. Try never to hide those eyes behind long bangs.