16. High ponytail on the side
Ponytails look just as great on the side as they do in the middle. In fact, side ponytails are perfect for photo shoots since they are visible from the front. Play around with side high ponytails and you will surely love them. You can even make one on each side!
17. Real high and colorful
Want to make a really long lasting impression, go for a very high ponytail that starts on top of your head. Want to make it even more outstanding? Use some wild colors to highlight it. You will surely make an amazing statement.
18. Go wild
Choose some crazy accessories to make your simple high ponytail look wild. If you think they are hard to find, you just haven't between looking. Planning a special occasion? Accessories will be the key to your image.
19. Color play
If a high ponytail is your favorite hairstyle, then you can highlight your hair accordingly. Keep the top part one shade and make the ponytail itself look completely different. A good idea would be to make the top darker than the rest of you hair.
20. Medium length
If your hair is not too long, it doesn't mean a high ponytail hairstyle is not for you. All you need to do is make sure it is neat. Shorter hairstyles are often layered and it's troublesome to collect all the strands inside the elastic band. Use pins to arrange the stray hair.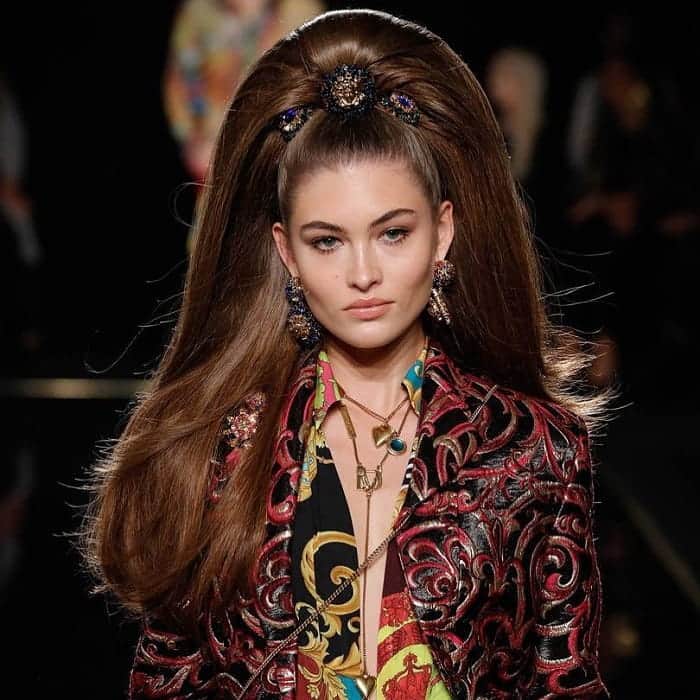 We hope that after reading this article, you are heading to the mirror to give one of these amazing options a try. Consider your hair type and the time you have to spend on your image and go for it! A high ponytail can become your favorite hairstyle. But not because it is a quick fix, but because it looks very stylish!