Julian Edelman beard styles are so popular among his fans worldwide. The current era is all about flaunting and styling your facial hair. The quote, "The man without a beard is like a lion without a mane" can be seen everywhere now as the beard craze has taken over the world by a storm.
There are many celebrities and style influencers who have nailed this trend perfectly and Julian Edelman is one of those style icons has a classic beard as a part of his style. This renowned American footballer knows exactly how to make a statement with his style.
Most Popular Beard Styles of Julian Edelman
If you want to style your beard the Julian Edelman way, then you have come to the right place. Here we have compiled a few ways how you can style and sport a casual Edelman beard.
1. Stubble for The Starters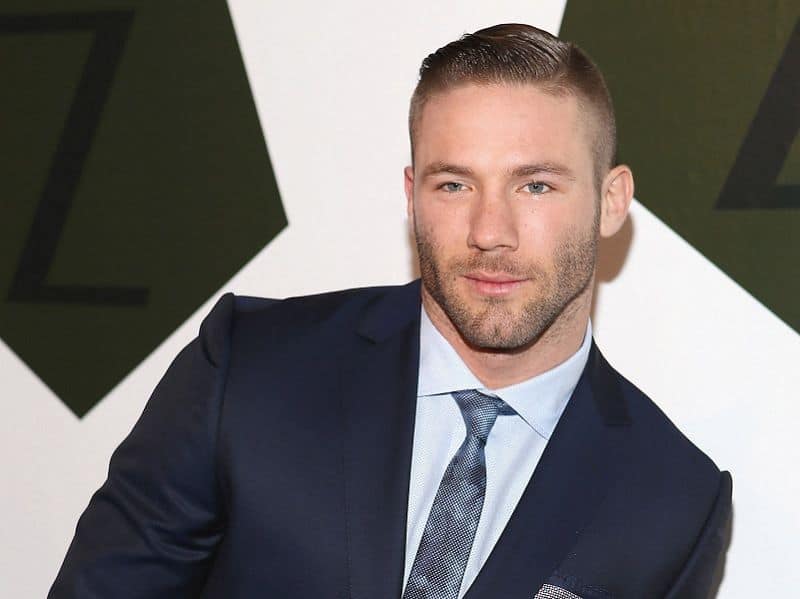 A subtle stubble is perfect for men who like to keep it minimal but still do not want to compromise on facial hair. This fade hairstyle with beard makes you look so cool and attractive!
Ideal for: Men with corporate jobs or exposure to a more professional environment, including public dealing.
How to Style: This shadow beard style by Julian Edelman is easy to maintain if you learn a few tips and tricks on how to not let your beard grow after a certain length. Use a protective head on your shaver to keep a particular distance to maintain the same hair length.
2. Angled Like A Model
If you like to look polished and put together at all times, then a sharp and angular tapered beard cut is the best option for you.
Ideal for: Men with a keen eye for style and a passion for high street fashion and the entertainment industry.
How to Style: This particular Edelman beard style can be a bit tricky. Make sure you are getting all the lines and edges of your beard quite sharp to give it a precise angular appearance. You can also use gel on your beard to set it to perfection.
3. All Natural But Oh So Hip
A grown balbo beard with a natural cut and shape is all the rage these days because of its effortless appearance and the masculine appeal it adds to your look.
Ideal for: Men with a hip and contemporary sense of style and a personal work environment or regulations.
How to Style: If shaving, fancy cuts and products are not your style then opt for this beard as you only have to maintain the health of your hair. Trim your beard a little if it overgrows and voila, there you have it. The classy Julian Edelman beard!
Some More Iconic Julian Edelman Beard Styles to Follow
Style your facial hair like Julian Edelman's beard and earn tons of compliments from everyone around you. These styles are sophisticated, classy, and ultra-trendy. No matter what face shape you have, one of these beard styles will suit you for sure.