#6: Tousled to Death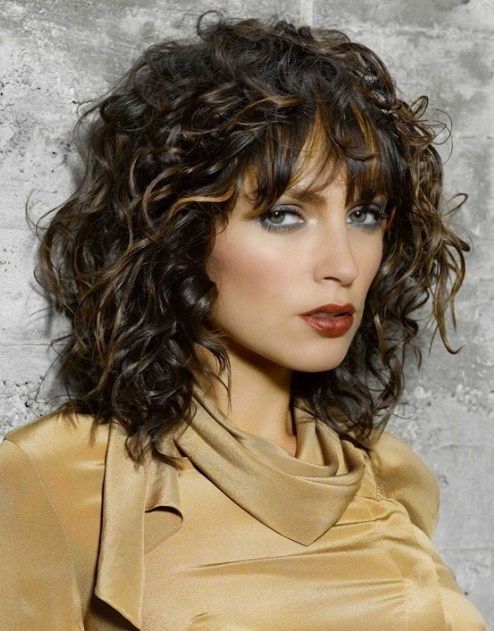 Tousled curls always look sexy. Maintain a signature bedhead coif by keeping your curls short, and your layers shagged. Consider the bangs as the first layer and use them as a guide.
#7: Retro Curls
Eager for a head covered with full, lush curls? Opt for a layered curly hair with a retro skew. Short layers and styling products that are specifically designed for curls will help you pull off the look. Try to let your hair dry naturally whenever possible, as well.
#8: Side Parted
With straight hair, layers can affect how you part your hair because it can run the risk of appearing uneven if you part it in a different direction than the one in which it was cut. That's never a worry with curry layers. Change your part on the daily; your layers will never look uneven.
#9: Come Out Swinging
You gotta love it when you see a photo of a hairstyle, and you can see the movement in it. These curls have layers all the way down. That's why you can tell that they will swing and bounce each time the model moves. That's what you want, curly ladies.
#10: Volume to Spare
One of the primary reasons to ask your stylist for a curly layered haircut is that it's a foolproof way to get volume without a lot of products. Layered curls automatically have lift. However, you won't need to spray on an entire can of hairspray to keep them sky high.