#11: Extreme Layers
It's rare to even see the layers in a curly coif. When they're visible, it's on purpose. It's a statement. Beyond that, extreme layers are ideal for extremely long hair—again, you have to lighten the load.
#12: Short and Sassy
This cut has layers hiding everywhere—and they're uneven! Anytime you're in the market for an edgy haircut; uneven layers are the way to go. That creates a perpetual bedhead appearance that makes styling a breeze.
#13: Romantic Curls
Layers truly are essential for long spiraled curls. You don't want them to lose their shape or become frizzy. While an excellent hair care regimen is also necessary, you can't underestimate the importance of a layered curly haircut that results in shape, movement, and a smooth, silky texture.
#14: Stacked Layers
Look close, and you'll spot three primary levels of layers in this cut. The shortest layer is right below the crown, then there's a mid-length layer, and finally one near the ends. Taking this approach will make things easier when you're ready to grow out your hair—the layers won't take forever to catch up to each other.
#15: Shoulder Length Curls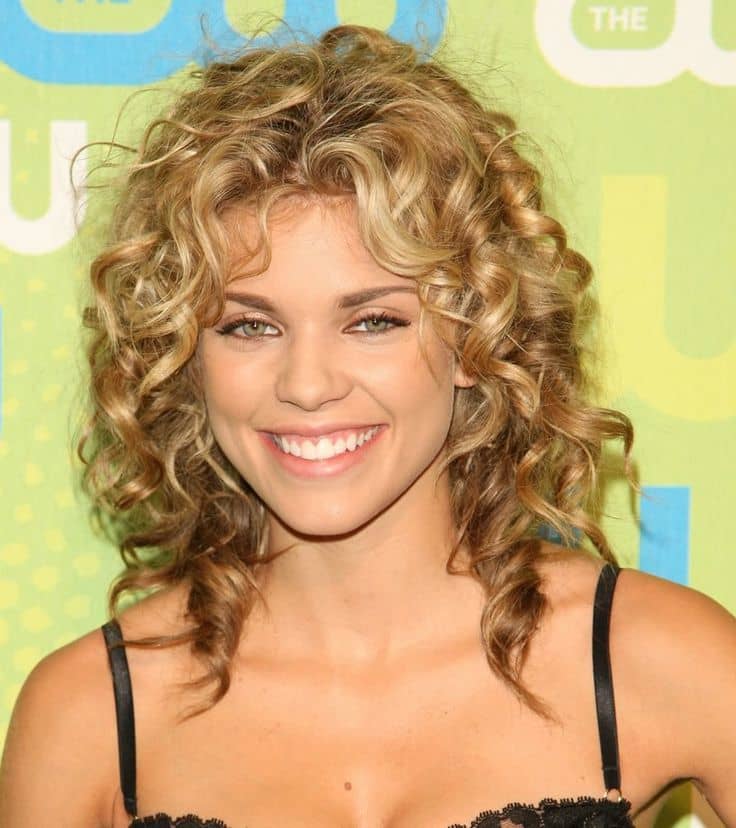 Without layers, a hairstyle such as this one would be heavy, limp, and boring. The layers make the curls full and bouncy. Look—you could stack coins in those beauties.