#21: Layered Lob
Take your wavy locks to the next level by chopping them short. A lob like this one, a layered bob, will make both waves and curls more pronounced. Gotta love the tousle, too.
#22: Mid-Length Layers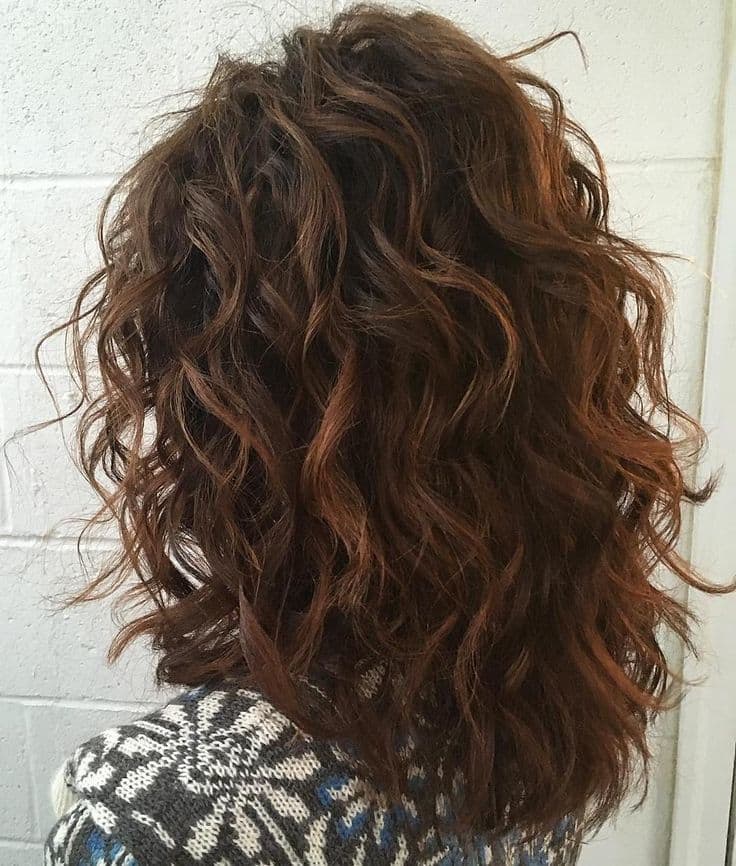 Medium-length hair can come off as boring and blah, even if it's curly, coily, or kinky. Placing a few layers will make your curls more defined. They move, have texture, and look healthier.
#23: Flawless Coils
There's nothing prettier than a curly layered haircut with flawless curls that spiral down. The flow here is perfection. With a cut like this, a side part is genuinely all you need to create volume.
Glamorous Long Layered Hairstyles
You have to take care of your curls. Everyone you know is secretly envious of them, so show them off to their best advantage with a layered curly hairstyle that flatters your features and your hair type.