Light red hair color looks perfect when mixed with black locks. So if your tresses are naturally raven black, adding some light red will make them burst into flames. You will love it!
17. Cherry Red and Auburn
Subtly diversify your image by adding some partial Asian red highlights to your auburn mane. Red and auburn can be close colors if you pick the right hues and the combination is priceless.
25 Caramel, Violet & Cinnamon Brown Hair Color Ideas
18. Spunky and Fiery Ginger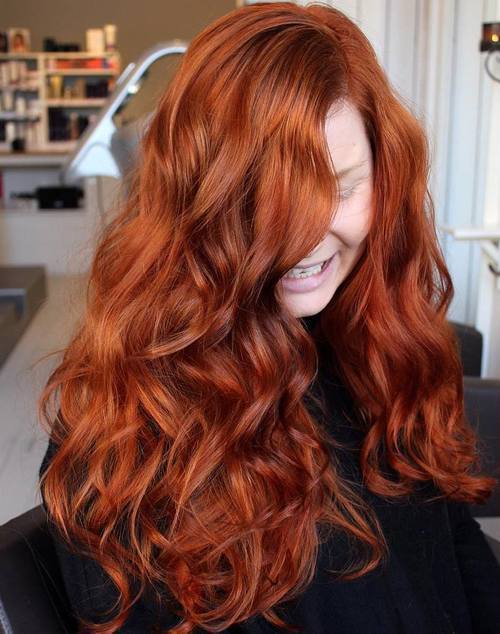 Ginger is a wonderful choice for girls with light skin and green eyes. Even if you don't have all that, you will still look magnificent with this light red hair color but only if you maintain it right.
If you are not afraid of intense light& dark red hair colors, but they don't seem outrageous enough for you, you can add some amazing red balayage. Mixed together, these colors will conquer the world.
20. Asymmetrical Red
There are so many shades of red that it seems you'll never try them all. Go easy on yourself and combine a few red hues on your head. Don't go for standard highlights. Make them asymmetrical.