16. Romantic approach
A strand of hair falling on your forehead is all it takes to turn a simple short on sides hairstyle for men into a stylish and romantic haircut. Consider growing the hair on top long enough to use this trick.
17. Spiky fohawk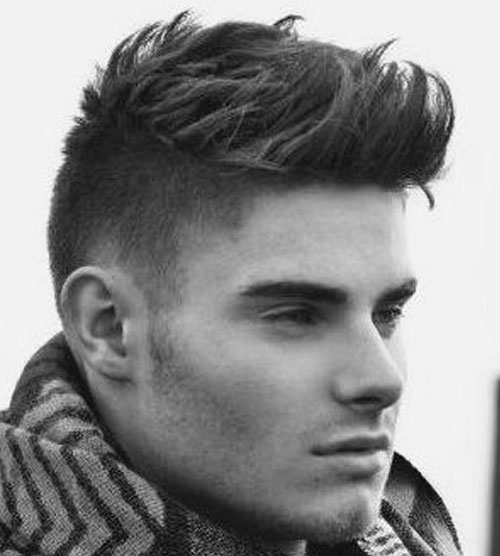 If you like mohawk styles but don't want to shave the sides, opt for this fohawk, It looks just as good while not forcing you to make any drastic changes. The top part is spiky and amazing.
18. High scissors fade with a comb over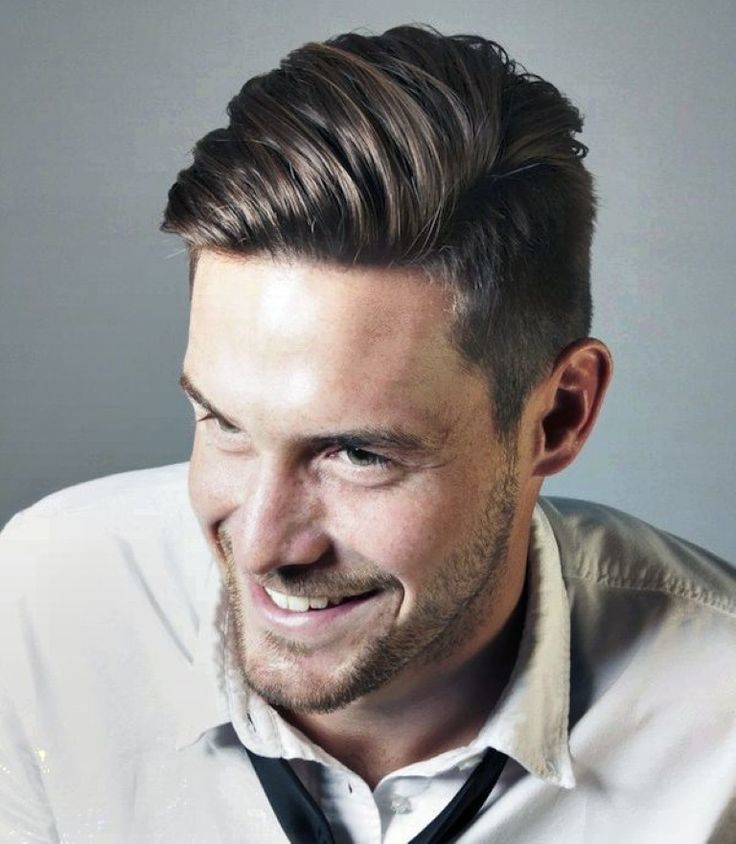 A high scissors fade is a little easier to make than the low variation. You can enjoy a great style on the sides while playing around with the long hair on top. Use the best of both worlds to create a great cut!
Modern Flat-Top Haircuts for Men
19. Mohawk impression
If you've always dreamed about a mohawk but don't want to take drastic shaving measures, you can keep the hair on the sides short while shaping the long top part. The longer the hair on top is, the easier it is to make an impression of a mohawk.
20. Fohawk with a pompadour
The long on top short on sides hairstyle for men can surely score you some high points. The hair on the sides is cut very short but not shaved. While the top part is about 5 inches long and arranged into a pompadour.