10. Comfortable Wintery Yet Funky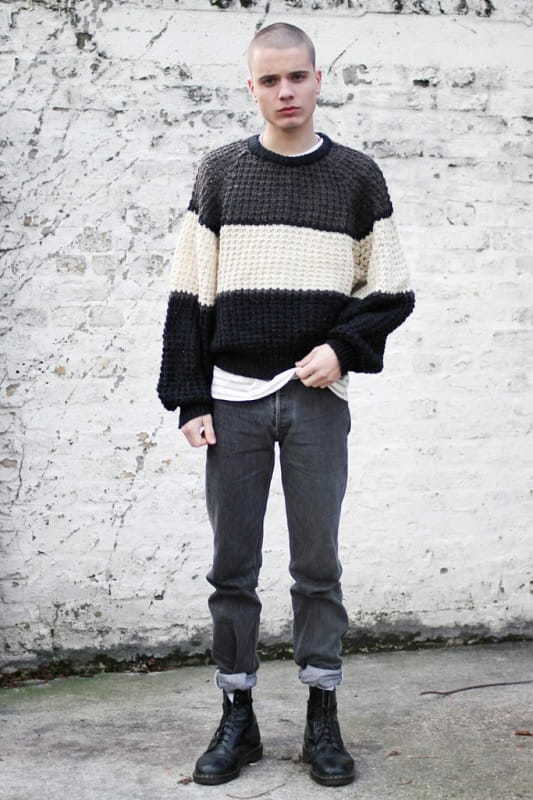 This look is great for winter settings and extremely comfortable. The buzz cut makes it more exotic.
Ideal for: All heights; both broad and narrow built.
How to wear: Use an oversized sweater in stripes and loose denim jeans in a similar shade. Pick jeans that are washed out and roll them high on top of ankle-high boots. This makes the jeans seem baggier than it is—the classic grunge style in fashion.