11. Dude Look That Girls Are Crazy For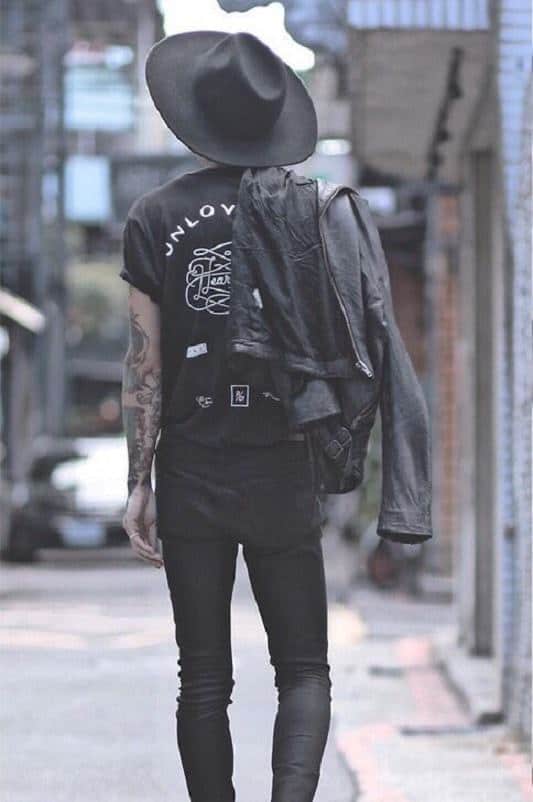 This grunge style look is another great way to go it simple but impressive for men.
Ideal for: Tall height; lean and broad-shouldered men.
How to wear: A black cotton shirt with rolled up sleeves over tight-fit denim jeans. The colors don't have to be only dark—but make sure you coordinate the colors well. Sling a bomber jacket over a shoulder for good measure, and sharp looking combat boots. Top it all off with a dark hat or snapback if it suits you better.