12. The Trend Setter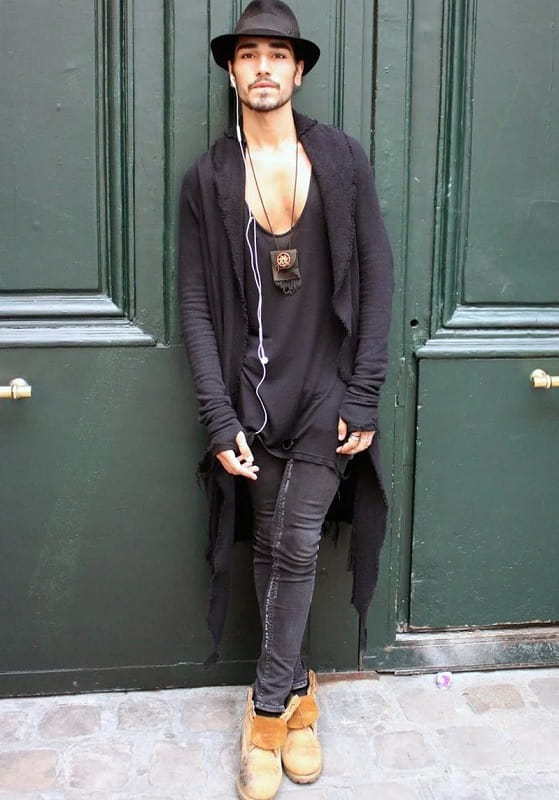 This is a daring outfit. It's best with dark clothes and tight fit jeans and can be paired with simple accessories that you would always need on you.
Ideal for: Average height; both narrow and broad and muscled built.
How to wear: Pick a deep neck vest or tee, and pair it with a loose cardigan or jacket. Wear a pair of skinny or tight fit jeans over a pair of Doc Martens or any battered pair of boots. Top it off with a crisp hat.
Check Out 1940's Men's Hairstyles Too
The grunge style in men's fashion is based on being simplistic, mundane, yet completely you. To be truthful to grunge, all you need to do is find something comfortable and classic that also represents your style. Stay confident!