4. The Messy Painted Outfit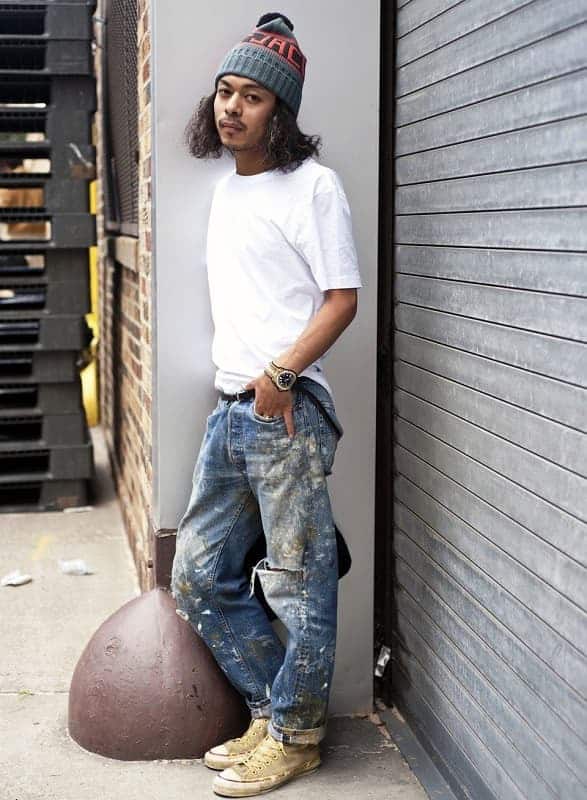 This messy, paint-splattered outfit is very close to what you would call 90s men's grunge fashion. It's simple and perfect for those who don't mind the side eye, especially because you dig the comfortable clothing.
Ideal for: Average height will suit most except a stocky figure
How to wear: This look can be created by wearing a pristine white shirt over battered jeans. It's a plus if the jeans look like they've been splattered with paint and mud. Rips at the knees look great too. A beanie and a pair of beat-down Converse shoes will complete the look.