9. The Fashionable Classic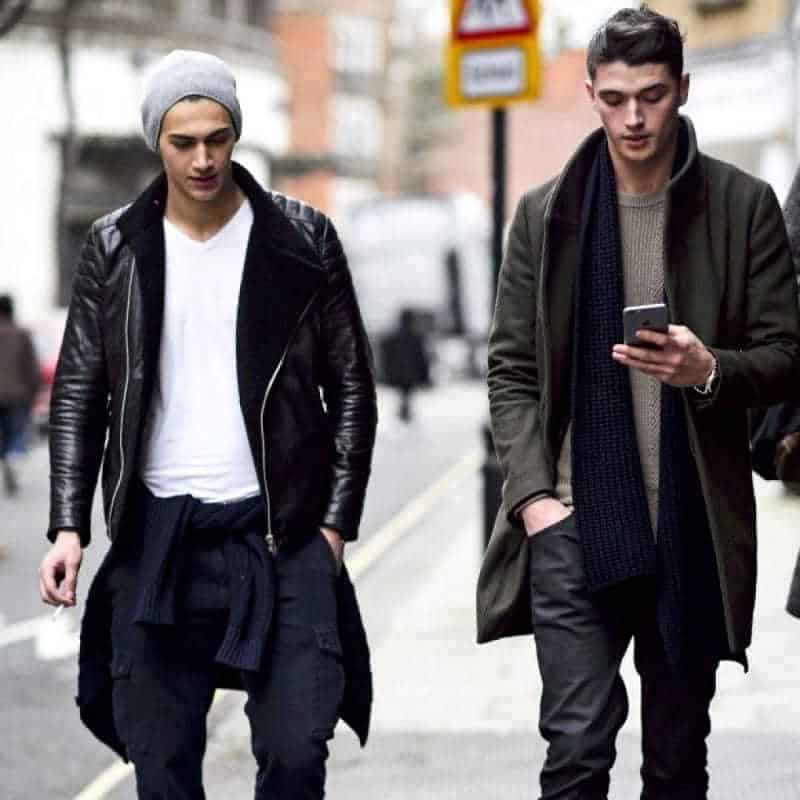 These layered outfits are similar in how they are loose, which is important to grunge, yet very classy. This carelessly fashionable look is very attractive and eye-catching.
Ideal to: Tall height, lean-built, narrow/broad shoulders.
How to wear: Pull a leather jacket over a white shirt and fake cargo pants. Pair it with a beanie and combat boots for good measure. Or, for a classier look, pull an overcoat on a woolen shirt and end with a scarf in a dark color. Along with loose-fit trousers or chinos, they'd look great.