6. The classics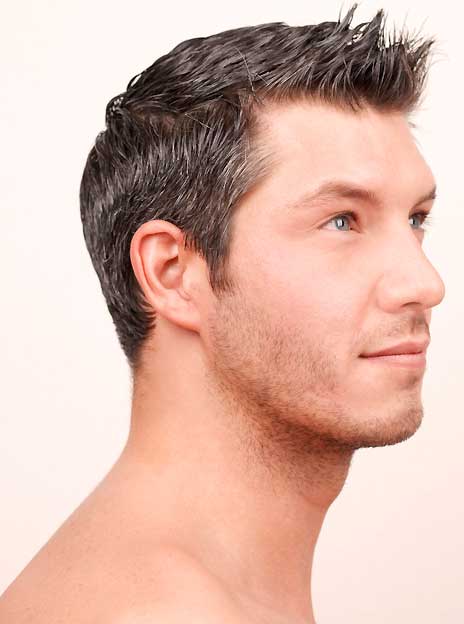 This classical haircut is known to many guys. However, the bangs are usually neatly brushed. Diversify your look by adding some spikes! All you need to do is let your fingers do the job. Messiness is not just allowed, it is encouraged.
7. Messy and stylish
Another reason why guys like spiky hairstyles is that they can legally make a real mess on their head and call it stylish. Forget about neat brushing. Work you fingers through your hair to make it as messy as you always wanted.
8. Devilish look
If you want to get creative, no reason to wait. Try the devil horns! They are made by sweeping the hair to the top and in the middle. The front part is left short and neat. The overall devilish appearance will surely be turning some pretty heads your way.
9. Spikes for widow's peak
If you have a widow's peak and your hairline is receding, the spikes can be your saviors. Make the sides short and create the spikes on the front of your widow's peak. It will create an appearance of volume and hide the receding hairline.
10. Soft and spiky
Guys with straight and thick hair can go for a soft and spiky look by using just a little bit of gel to create their spikes. This haircut doesn't look outrageous as some of the spiky styles do. It can easily be worn to school or office.