21. Long and angled
Spikes look great when they are just made in front. The rest of the hair can be cut very short to outline the long strands on top. Many fashionable spiky hairstyles for men start with growing bangs and keeping the rest rather short.
22. Highlights
If the colors for highlights are well chosen, the spikes will look truly amazing. If you don't know where to start, go for brown and blond combination. If you are bold enough to try it, you will surely appreciate the result.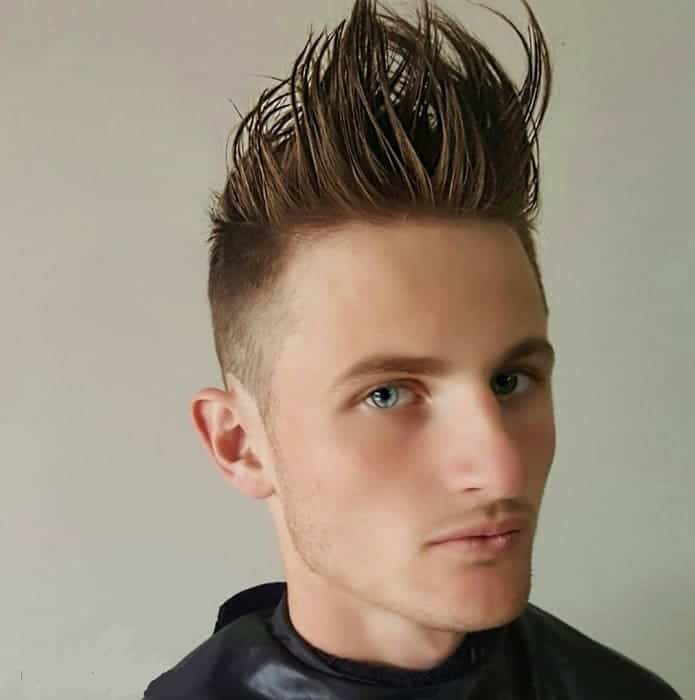 Choosing the right spikes for your hair is easy. Just take another look at these 101 options, find the hairstyle you like best and give it a try. If you are not ready for bold changes, start with shorter and softer options. Once you acquire the taste for the spiky haircuts, you'll be unstoppable!