#6: Red Locks
Different hair colors provide different impressions, just the way different hairstyles do. Varying the combinations between the two plays a huge part in changing the aura around you.
This style looks like a Mexican slick back since it goes tight on the head and provides a wet look for the hair. If your hair is long enough, you might want to twist it into a low bun. This style certainly doesn't pass as casual especially if you play it smart and wear the right makeup.
#8: Seasoned and Dangerous
With your boy cut slicked back, people will get a clearer look of your face and so, it will get all the attention. Here you get to choose whether you want a dark sexy look or a light and a simple one by the choice of your makeup and accessories.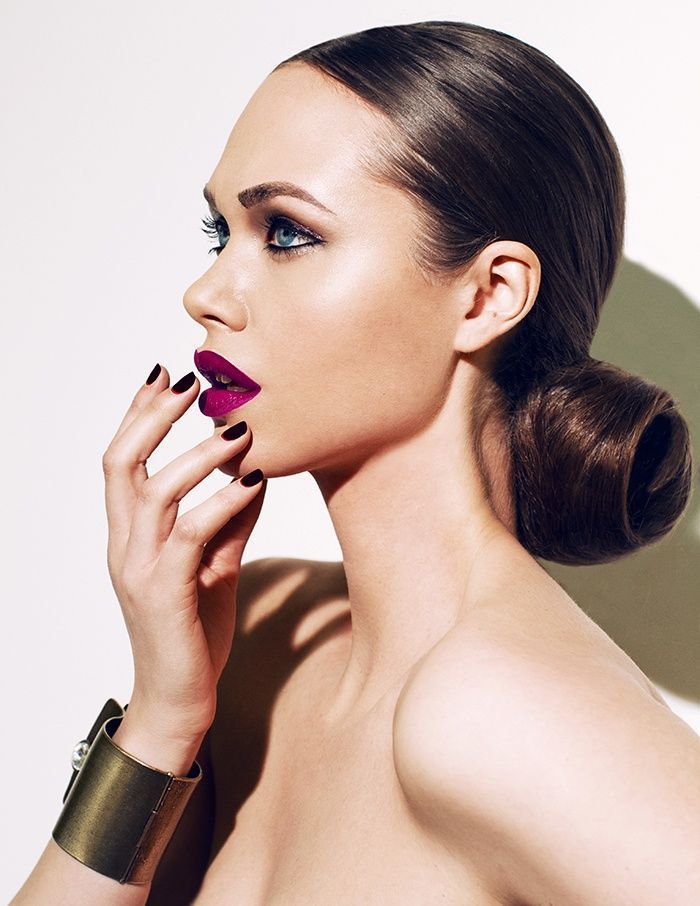 With your hair slicked back, create a bun at the nape of your neck. Such buns are usually elegant and neat, making them suitable for formal events or special occasions.
#10: Pompadours
When some slick backs go tight over the head, some are slicked as pompadours for the sake of the volume they provide. Pompadours create a contrast in the balance that slickness provides resulting in a chic appearance.