#11: Kim Kardashian's Slick Hairstyle
This sleek back variant with a slight pompadour on top and tight slick backs on the side is one of the hairstyles Kim is mostly known for. It is a style that almost resembles a fauxhawk but keeps the look moderately feminine.
#12: Slight-Volume Slick Hair
Gigi's style suggests a slight volume slick back hair, with minimal makeup. The combination of those two creates a simple overall look worth giving a try.
#13: Luxurious Looks
For an astounding look, the flabbergasting combination of a slick back hairstyle and a bright red lipstick is something you should go for. You definitely won't regret it.
#14: Tough Looks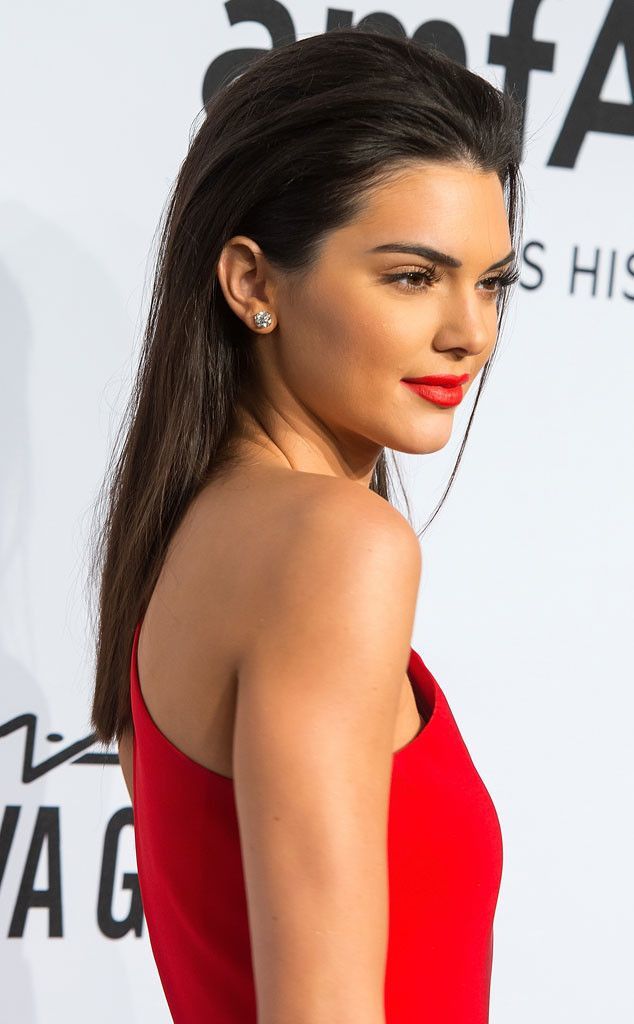 Add a touch of masculinity to your voluminous and glossy hairstyle to go with your personality. Jazz it up with a jeans jacket to complete your look.
#15: Braided Sides
To add some variation to your slick style, you can braid up the sides and make it more personalized, or you can choose to go with the normally slicked sides.