#21: The Flowing Locks of Luka Modric
There's no reason to go for a structured style. Maybe your strength lies in your long, flowing locks. Mimic Luka's look by opting for lengthy layers. Every time you see the midfielder for Real Madrid and Croatia, his hair's blowing in the breeze. Take a cue.
#22: Gianluigi Buffon's Tousled Quiff
The Juventus goalkeeper and captain know the importance of keeping cool on the field. His unkempt quiff with shaved sides is easy to style, it doesn't leave him sweaty while blocking shots, and it looks pretty fierce once he's off-duty.
#23: Manuel Neuer's Neat Ivy League
The Ivy League is an uncomplicated, always polished soccer player haircut. It's a favorite of Manuel Neuer's, the Bayern Munich goalkeeper. It's the perfect cut for that position because it keeps the hair out of your eyes so you can track the ball.
#14: Paul Pogba's Badass Mohawk
Paul Pogba's hair is often as recognizable as his smooth midfielder moves. He's easily one of the most striking footballers for Manchester United, partly because of his unpredictable hairstyles.
The Mohawk is a crowd favorite, but in addition to being fashion-forward, it's also a practical choice for any sport. Your head stays cool, and your hair never falls over your field of vision.
#25: The Polished Pompadour of Alexis Sánchez
As a forward and winger for Arsenal, Alexis is kind of a superstar. He's as at home on the covers of sports and fashion magazines as he is on the field. Fortunately, his sleek undercut pompadour looks phenomenal whether he's playing or posing.
#26: Half Shaved Head Hairstyle by The Genius Ronaldo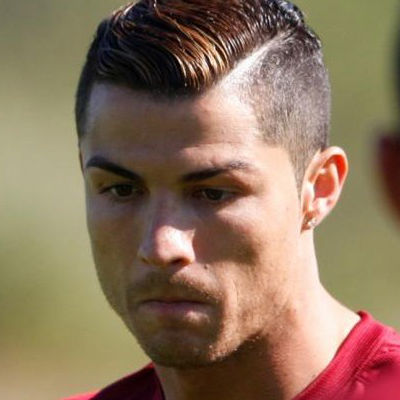 It is another excellent look by Cristiano Ronaldo having a perfect blend of highlights in it to give a sleek and shine to the hair. It has half shaved head style to give a very composed look to the entire thing.
#27: A Hard Part Like James Rodríguez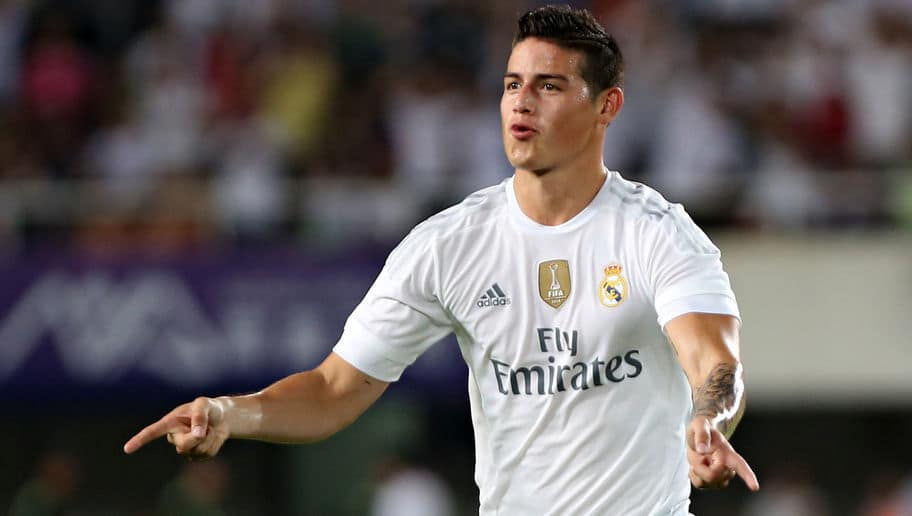 The best thing about a hard part is how easy it is to style. You can follow the lead of Bayern Munich and Real Madrid's attacking midfielder and winger. Ask the barber to shave in a permanent part, then style the remaining shock of hair however you like—spike it, tousle it, or slick it back.
#28: The Messy Crew Cut of Kevin de Bruyne
As an attacking midfielder for Manchester City, Kevin de Bruyne knows he needs to keep his eye on the ball and his head in the game. Opting for a clean crew cut is the best way to do that, but you can give it a few signature touches, as well. For instance, let it grow out until it gets a bit messy—bedhead is always on-point.
#29: Pierre-Emerick Aubameyang's Faded Faux Hawk
Borussia Dortmund's stylish striker manages to keep his coif on-trend without ever missing a beat with his talented feet. A high fade is flattering no matter what, but top it off with a spiked shock of hair, and you're golden.
#30: The Short Spikes of Toni Kroos
Make like Toni Kroos, a midfielder for Real Madrid, and you never have to worry about overheating even though you'll always look exceptionally hot. Mow your hair into a crew cut, but leave a little length. Spike it sky high and rock your own soccer star hairstyle.