#41: Wild Thorns
This hairstyle is carried by El Shaarawy a professional player in Italy national team is known for his incomparable hairstyles. This hairstyle is one of the toughest to make. If you are going for this haircut, so make sure you know how to style it right.
#42: Ivy League
If you are a soccer player, it doesn't mean your haircut must be too short or too outrageous. Ivy league cut is perfect for any occasion. It stays neat during heavy duty soccer action and looks just as good at a press conference.
#43: Short Comb Over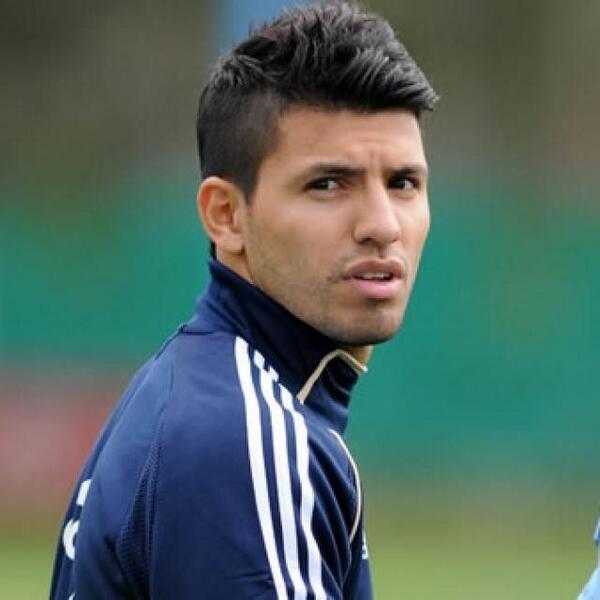 This hairstyle is very easy to make. You need an undercut with about 4 inches left on top. The top part is either brushed back or to one side. It might be a little hard to keep neat, but it looks and feels amazing.
#44: Hight and Tight
High and tight hairstyle is the perfect choice for men who are into sports. It is easy to make, simple to maintain and great to look at. It is essentially a taper fade with not more than a couple of inches left on top.
#45: Undercut with a beard
It might be hot to play soccer with a beard, but for some men style is more important. If you want to look fashionable and manly at the same time, try this incredible undercut and beard mix. You will surely love the way you look in the mirror.
#46: Long and Floppy
Like a great soccer player, a great hairstyle should have good movement. A longer hairstyle will bounce in a very satisfying way as you run up and down the pitch. You should not try to tame it.
#47: Buzz Cut with Short Spikes
Keep your style very short at the sides and the back, but allow some more length at the top. Put a little gel in the longer sections of your hair and then run a comb upwards through it to create sharp spikes.
#48: Mohawk with Tramlines
Close shave the sides of your hair so that only a little bit of stubble remains but make sure that you leave the central reservation long. Style the longer hair up into a soft peaked Mohawk style. Cut in tramlines at either side of the Mohawk to create a sharper style which is the height of fashion.
Baseball Player Haircuts & Styles Trending in 2020
#49: Short Back and Sides
A short back and sides is a classic style both on and off of the pitch. It is also an easy style to create and maintain. All that you need to do is shave the back and sides of your hair to a short length whilst leaving the top of your hair longer and lusher.
#50: Side Styling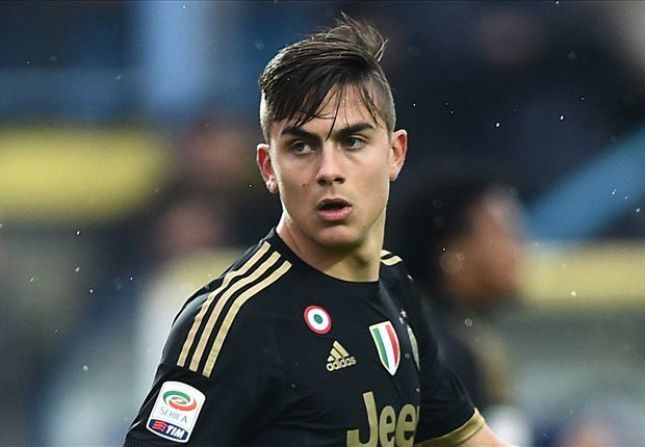 In this hair, most of the styling is focused around the crown of the head. Use a light hold gel to grease most of your hair across in a comb over style, but use a stronger hold gel to flick some strands up into position around your crown.
#51: Aaron Ramsey's Platinum Blonde with High Fade
Aaron Ramsey really knows how to get everyone's attention not only on the soccer field but also anytime he's spotted on vacation with his wife and kids. Pairing a platinum blonde combover with a fade and a brown naturally colored beard is definitely an attention-grabbing mix.
#52: Antoine Griezmann's High Skin Fade with Comb Over

A high skin fade suits Antoine Griezmann like a charm because with this haircut, he draws all the attention to his comb-over, thick eyebrows, and deep blue eyes.
#53: Bangs Haircut by Fernando Torres

Fernando Torres went for a medium feathered haircut with long bangs worn on the forehead and slightly on one side. He sported a honey blonde hair color with darker roots.
#54: Gareth Bale's Top Knot

Gareth Bale went for a patchy jawline beard that extends on the neck and a short mustache. For his long hair, he opted for a top knot with untucked nape hair.
#55: Gerard Pique's Spiky Crew Cut with Beard

Gerard Pique has definitely fascinating blue eyes that he highlights by creating a fabulous contrast. He went for a spiky crew cut and a medium beard with a mustache that frames his lips.
#56: Granit Xhaka's Comb Over Fade

Granit Xhaka wears his comb-over hairstyle and fade with pride and he keeps a clean shaved face that makes him look so young. Even on the field, he still maintains a touch of glam with his diamond earrings.
#57: Graziano Pelle's Textured Side Part

When you are among the highest-paid soccer players in the whole world, your look needs to be impeccable, and this is what Pelle wishes every time he is on the field. If you want to copy his hairstyle, remember that everything has to look pitch-perfect.
#58: Kaka's Cool Spike

Kaka is a real badass, and even his hairstyle screams power and confidence. He was not only a real force of nature on the field but also a cool Brasilian player who loved to impress his opponents with his looks.
#59: Messi's Messy Blonde Hair with Beard

Lionel Messi shocked the soccer world when he entered the field with a bright blonde color, a messy hairstyle, and a contrasting brown ginger beard. He wants to get all the attention not only with his game but also with his looks.
#60: Mathieu Debuchy's Side Part with Fade

Mathieu Debuchy loves to keep a clean elegant appearance even on the soccer field. That sleek side part with a part looks amazing on him. If you need to recreate his look, make sure you use quality hairstyling products.
#61: Messy Look
Gerard Pique is not only a handsome sexy man but also a trendsetter when it comes to men's hairstyles. This messy casual look with a short stubble beard suits him like a glove, right?
#62: Neymar's Burst Fade with Mohawk

Neymar adores hairstyles with a twist and he occasionally opts for mohawks with a fade. He styles it upwards and to spice things up a little bit in the color department, he creates blonde highlights.
#63: Olivier Giroud's Upscaled Mohawk

There are so many ways you can wear a mohawk. Many men look rebellious but some arrange it in a casual sexy way. Oliver Giroud's upscaled mohawk transforms the soccer player into a pretty handsome man.
#64: Ciro Immobile's High Fade

Ciro Immobile sports a bald fade that acts as a disconnection between the short stubble beard and the side tossed quiff. He looks professional and neat.
#65: Raheem Sterling Wide Mohawk

Raheem Sterling looks like a real badass on the soccer field with his wide Afro Mohawk. The razored hard part creates a visible disconnection between the hawk, and the sides fade.
#66: Saphir Taider Wavy Hairstyle

Safie Taider, the center midfielder of Al-Ain from Saudi Professional League, loves creating messy wavy hairstyles for his thick top hair. He also sports short full beards that make his face look elongated.
#67: Textured Slick Back by Beckham

David Beckham is world-widely recognized for his pitch-perfect appearances. He took the comb-over to a whole new level, and boys and men love to recreate his look.
#68: Undercut with Faux Hawk

Christiano Ronaldo always takes the right approach when he's stepping on the soccer field. He has plucked eyebrows, a perfect shave, and a hard part with a zig-zag design on one side.
#69: Xabi Alonso's Short and Neat Look

Xabi Alonso sports a clean look with a side comb and a 3 days stubble beard. He doesn't look only professional, but he is also masculine and sexy.
#70: DeAndre Yedlin's Blonde Curls
The right-back Newcastle United player, DeAndre Yedlin was frequently spotted on the field with a blonde wavy top, with dark roots and an undercut for sides and back.
Hope you have enjoyed our list of best soccer player haircuts. If you are planning to copy a soccer player, then do not forget first to look for the perfect styling for the particular look. Because if you aren't able to style it the way it should be, it will not appear as good as it does on your style guru, your favorite soccer player.