16. Full-time cornrows
Tree braids can also be used to amplify your natural cornrows. For example, if your hair is not thick enough to create impressive cornrow braids, hair extensions can be a wonderful choice.
17. Obvious contrast
While some girls would like to hide the tree braiding, others use their imagination to incorporate them into the hairstyle. You can do the cornrow braiding on half of your head and use soft curly hair extensions for the rest.
18. Voluminous blast
Most girls love to add some neat volume to their hair and the extensions are the way to go. Take a look at this way to create an extravagant hairstyle. It might be a hassle to keep neat, but it looks truly impressive.
19. Soft highlights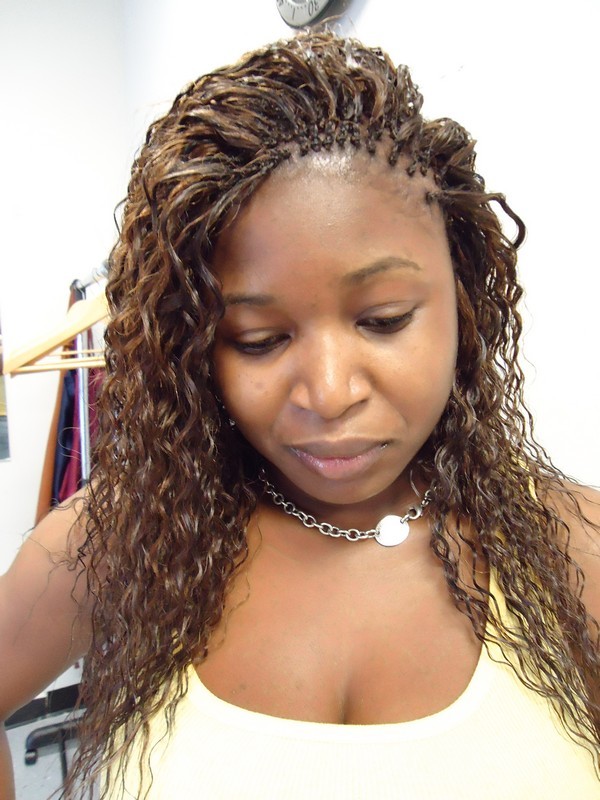 If you already made a decision to dye your hair, tree braids can make your image even more enticing. Pick hair extensions to match your natural color or make them a little lighter or darker to create highlights.
20. More than natural
If you go to a professional hairdresser, you can manage to braid in the hair extensions so they look absolutely natural even at the place where the braiding is done. Get the straight or curly hairstyle you always wanted.