16. Play with Purple
Or pink, or blue, or black. Add any dark tone to your wedge hairstyle, and immediately add extra Va-Va-Voom to your 'do. You can also do highlights or low lights using your color of choice.
17. Sidebang Salute
Side bangs go with wedge haircuts like fries and hamburgers. To add extra volume to your look, layered side bangs that sweep onto your face. Style using a round brush or flatiron and get the right angle.
18. Asymmetrical Layer
Trim the majority of your hair to one short length, but keep one area, preferably in the middle or to the side of your part longer. Then use that to style over your hair in a halo-like effect! Shave one underside of your hair to make your 'do stand out even more!
19. Curly Q
If you have naturally  curly hair, embrace the layers and the face-framing bangs. Just make sure the bangs stay long enough to tuck behind your ear, and the layers work with your natural part. This is a lovely, traditional look that works well if you're blessed with natural curls.
20 . Spiky and Spicy
When you're going for an edgier look, it's best to work with thinner cuts and more layers in order to make the look stand out (literally). Use your length and style in spikes, mohawks, or "bedhead." This style is fun to play with and easy to maintain.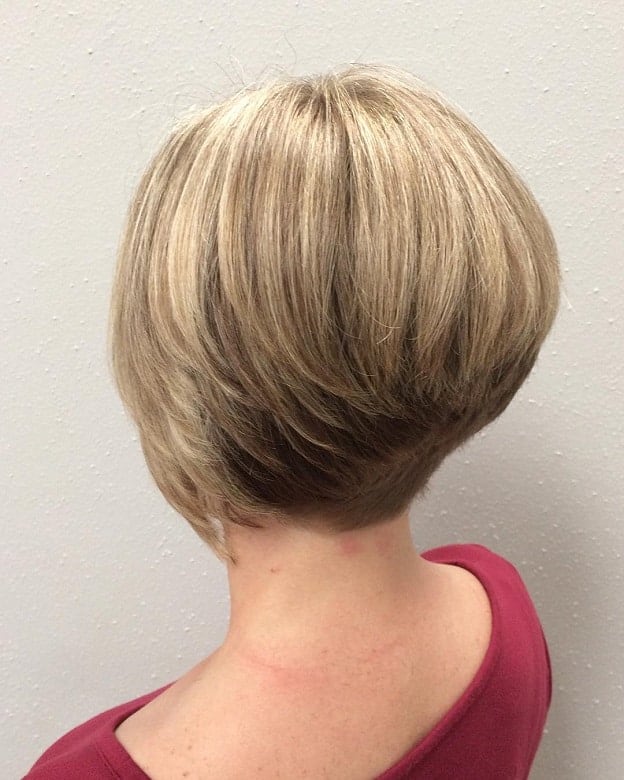 The best part about wedge hairstyles is that they are incredibly versatile, and can be adjusted to fit any facial size and shape. If you're concerned that you can't pull off the look, your hairstylist can find a way to adapt it. Don't be afraid to make a statement with your hair; let your new cut show off your confidence!