16. Side part
This is a great hairstyle for round face shape owners. A side part make the face look longer. This asymmetrical bob will wonderfully fit girls with any hair type. In fact, if you have fine hair, this should be one of your first choices.
17. Ear tuck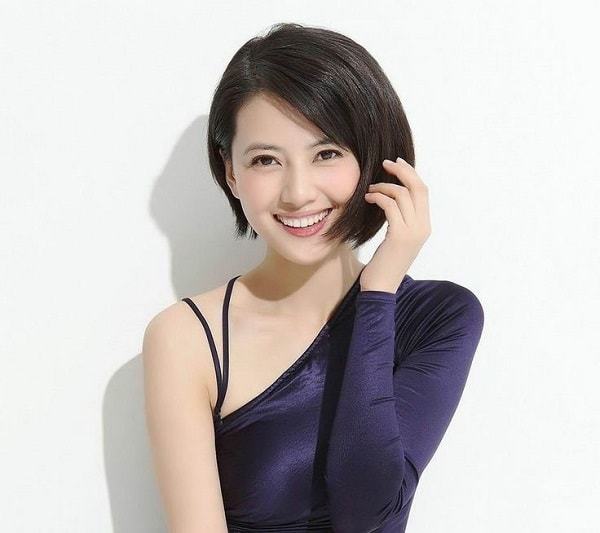 When you see hair tucked behind someone's ears, you might think it is a bad habit. You'll be surprised to find out that some hairstyles are created especially for an ear tuck. This haircut is perfect for girls who love tucking their hair but want to still sport some volume.
18. Add some volume
Short hairstyles are easy to make high if you know how to style them. Some bobs and pixies are specially created for voluminous styling. Ask your hairstylist to leave as much volume on top while making the sides short and thin. The contrast will allow you to make a more voluminous shape.
19. Waves
Asian girls rarely have wavy hair, but it doesn't mean they should avoid it. Making some soft waves on your pixie will add your hairstyle a lot of brightness. There are many different ways to make the waves last. But try the simple flat iron first.
20. Accessories
Short hairstyles always look great with different accessories. Go for various scrunches, head bands and pins. They are especially visible on short hair. The brighter your accessory is, the better the impression you will make.