When you are planning to change your image, navy blue hair color doesn't come to mind as one of the first options. However, it should do so. What is a better way to make a statement with your hair than to dye it some outrageous color?
While not being natural at all, navy blue is not the wildest color out there and it can look pretty good with various wardrobes. So if you are on your way to an image change but don't want totally drastic solutions, navy blue hair can be the key.
Best Navy Blue Hair Color Options
If you are mixing the colors on your own, getting a navy blue hair color can be hard, especially if you have dark hair. The easiest approach is to get the blue-black color and compliment it with a blue intensifier. When you start, the color and intensifier should be proportioned 50-50. However, you always need to use a strand test to make sure you are getting the right formula for your needs.
1. Blue Highlights
If you want to improve your blue haired image, you can experiment with various highlights. They can go from light to dark blue and extend to purple or violet. Give each color a chance!
The darker you make your blue color, the more natural it can look. The darkest midnight blue hair colors can give your image some mystery while not forcing you to stick to an outrageous appearance.
3. Navy ombre
Use the navy blue hair color to create a stunning ombre. Your locks should be dark blue on top and become lighter toward the ends. This is a great opportunity to use several shades of blue at once.
4. Partial highlights
If you are into lighter blue shades, navy blue highlights can improve your image. Use a darker hue of blue to dye the frontal strands that frame your face. This simple move can completely revise your appearance.
Dark Blue Hair Colors for Women
5. Stunning layers
Take full advantage of the ombre technique when it comes to the blue colors. Keep the darkest blue on top and then start creating layers. Each layer should have a separate shade of blue. What a great way to make a statement!
6. Blue and black
You don't have to dye all of your locks blue in order to create a magnificent hairstyle. You can just use navy blue hair color for impressive highlights. The more blue you add, the brighter your look will be.
6 Reasons to Color Hair Pastel Blue
7. The real deal
If you have brown hair, you can achieve this partially violet navy blue shade. Ask your hairdresser some advice on how to create this hair color and keep it from washing out as long as possible.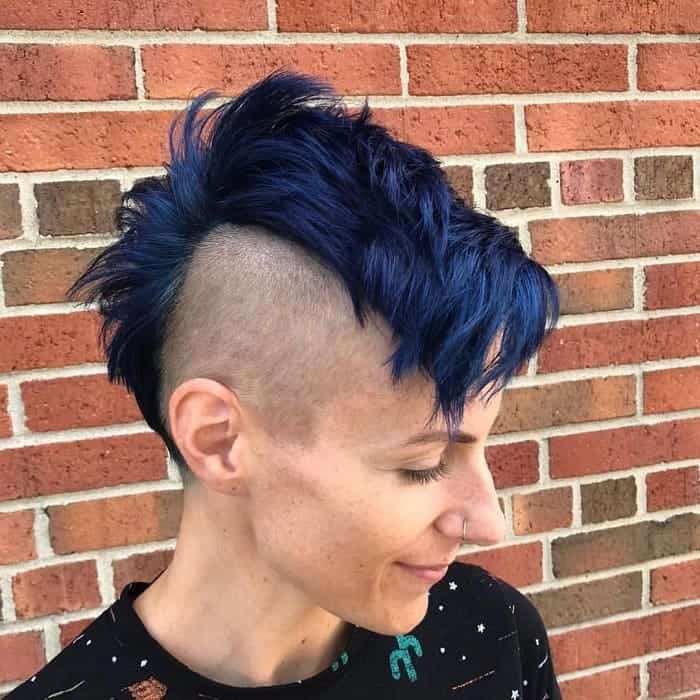 If you are brave enough to try different navy blue hair color ideas, there are many ways to do it. Tale a look at the above options to get inspiration and try to come up with something perfect for your image. Good luck!