Low fade with waves is a combination no one can ever resist. From punk-inspired funky hair to classic gentleman haircut, you can style this haircut in many ways. Always inspiring, this hairstyle will make you everyone's style icon.
Waves are classic with being aesthetic, and low fade is stylish with being trendy. This combination of low fade and wavy hair knows no boundaries and has no limits. With this haircut, you are free to do anything and everything.
Trendy Wavy Hairstyles with Low Fade
A well-learned person is a well-groomed person. Learning and knowing precisely what you have got to do with your hair is a huge plus point. It can boost your confidence as well as help you groom yourself well.
Not everyone can tell you what looks good on you or what doesn't. You have to choose what does justice to your looks on your own and be confident enough to flaunt yourself in front of the whole world. Below, you can find six best low fade haircuts with waves for yourself:
1. Ginger Hair Waves
Ginger waves can set ramps on fire if styled well. If you have got short hair, make sure that you style them with waves at least once. Adding temple fade to the wavy hair looks heavenly. The wavy hair and the low fade brings out the contrast even more.

Waves are cool, but subtle wide waves are even cooler. Adding light waves to your straight hair can look amazingly modish. And, with a low taper fade initial design at the nape, your haircut is surely going to reach new heights of glory.
If you have to go to a party, or it's just your regular day in school, this low fade haircut with waves will never disappoint you in achieving massive popularity.
Amazing High & Low Taper Fade for Black Guys
3. Spin Waver with Heartbeat Design
Style your spin waver hair with a low bald fade at the back hair to look exquisite. Everyone's favorite, spin waves with low fade and heartbeat design come to your rescue when you desperately need it for all the extra sparkle you have been wanting all along.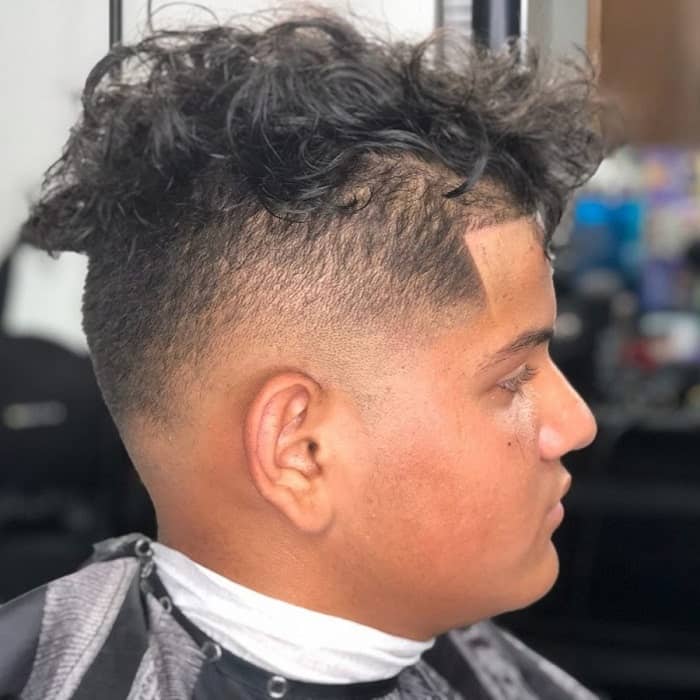 Messy short hair for guys always keeps you in the limelight and are usually low maintenance. There is not much that you need to put into this haircut but a messy style with a low drop fade towards the sides of your head.
This wavy haircut especially goes well for people who have healthy faces. The fohawk style, combined with low fade gives the illusion of a slim face.
5. Beehive with Wave Design
Beehive is a unique haircut that makes you stand out of the crowd in a positively attractive manner. Wave design cut at the nape looks exceptionally graceful.
A subtle low taper fade to the temple and back hair with a clean wave line design is ever-elegant while being modish. This style perfectly incorporated low fade and waves.
Manly Low Fade Hairstyles with Beard
6. Two-tone Waves with Minimal Fade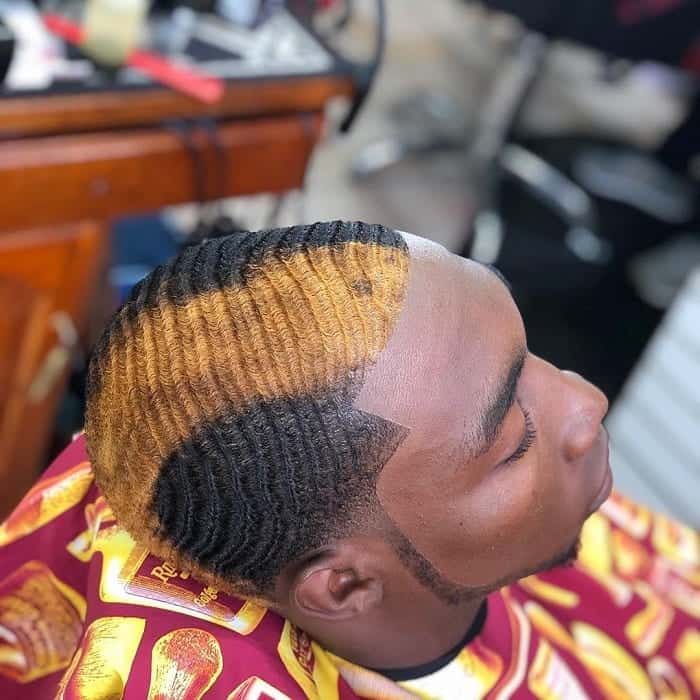 Give your beautiful waver hair a cool two-tone mid-strip look to achieve low fade with waves. This haircut can make you the king of cool hairstyles in an instant. If you want to go ahead of everyone in this battle, then you might want to consider including a minimal low fade to the temple and side-burn as well.