The 'quiff', is otherwise known as the hair at the front of the head that is brushed upward and back. Made popular in the 1950s, the quiff is a contraction of the pompadour, the flat top, and a Mohawk.
What is A Quiff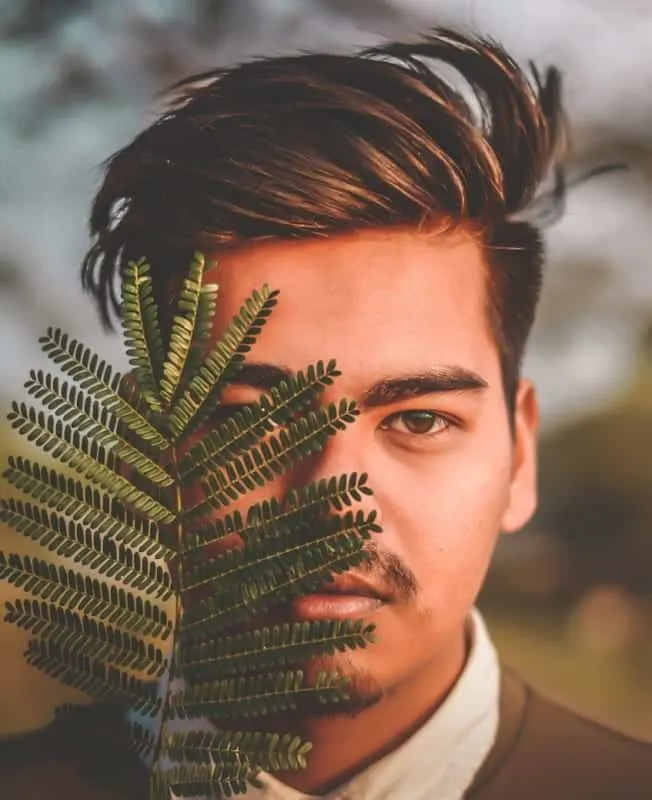 A quiff hairstyle is somewhat like the pompadour and undercuts as it is shaved or short on the sides and the back and longer on the top, but the styling process of a quiff hairstyle shakes things up and makes it different from other haircuts.
The quiff hairstyle has shaved sides and back, however, the top of the hair is styled upwards and slightly combed backward for a more sophisticated, textured and decent look.
An interesting part of this hairstyle is despite being the most popular hairstyle that has survived the test of the time, it is not a common coiffure. You don't see people carrying this hairstyle casually and that is because it is more like a fashion style and less like a casual hairstyle.
How to Style a Quiff
One of the most important aspects to take into consideration when styling a sleek or messy quiff is your face shape. A hairstyle like a side quiff that is somewhat square and rectangular-shaped works just fine with round faces that lack great angles or have little structures.
The elongated and side-shaved hairstyle provides a good contrast to men with round or oval face shapes. However, a quiff is a versatile and adaptable hairstyle i.e. you can style and mold this hairstyle according to your face cut and facial features.
Here's how to style a quiff:
Wash Your Hair: Before you begin to style your hair, it is important to add some natural volume to the hair and remove the oils and grease. Wash your hair and dry it with a towel until slightly damp.
Apply hair gel or pomade to your fingertips: Apply styling products to the palm of your hand and coat the product evenly.
Distribute the product: For better results, use your fingertips to rake the product evenly into the hair from roots to tips and shape the sides back.
Blow-dry your hair: Styling is the secret behind an outstanding textured quiff. With the highest temperature and the lowest speed, blow dry your hair and comb your hair in the direction of airflow. Invest reasonable time on the front of your hair and the quiff and squeeze the front for dramatic texture.
Finish with Gel and Hairspray: Apply gel or hairspray to get your desired finish and you're ready to steal the show.
Pompadour VS Quiff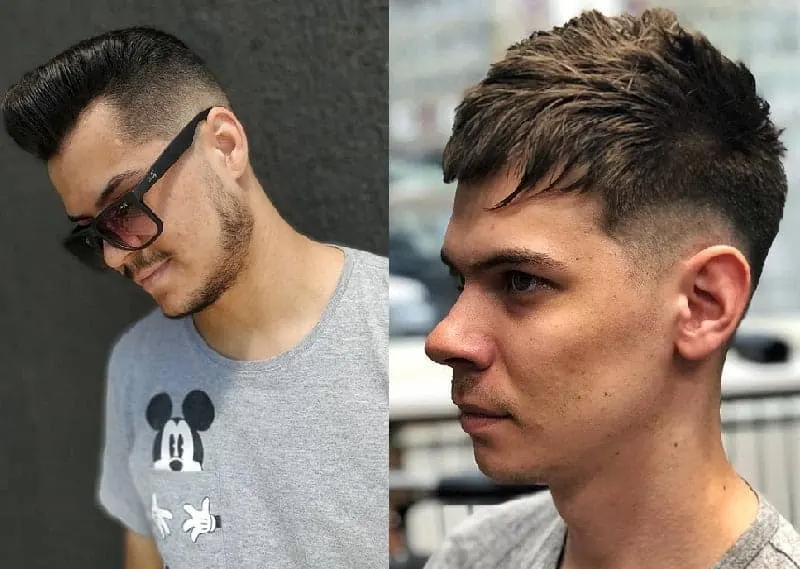 The pompadour and quiff might look visually similar and much alike, but they are not!
The pompadour is much flashy, showy and demanding which is styled precise and polished than the classical quiff,while the quiff can be worn into different forms and styles according to your hair type (from straight to coily to wavy) and face shapes (from round to oval to angular) and this makes the quiff a flexible, versatile and a contemporary hairstyle that adds opulence and flair to your look.
The Best Quiff Haircuts for Men
It has been deemed one of the sexiest styles a man with long hair could possibly wear. If you're worried about looking dated like Elvis, don't be as the modern quiff can be achieved in many different ways. With that being said, here are 45 of our favorite quiff hairstyles for men.
1. Super Quiff
This impressive quiff hairstyle can be achieved by leaving the crown relatively longer than the rest of the hair. This will allow you to achieve more height and even a little curl action if your hair is particularly wavy.
2. Innocent Quiff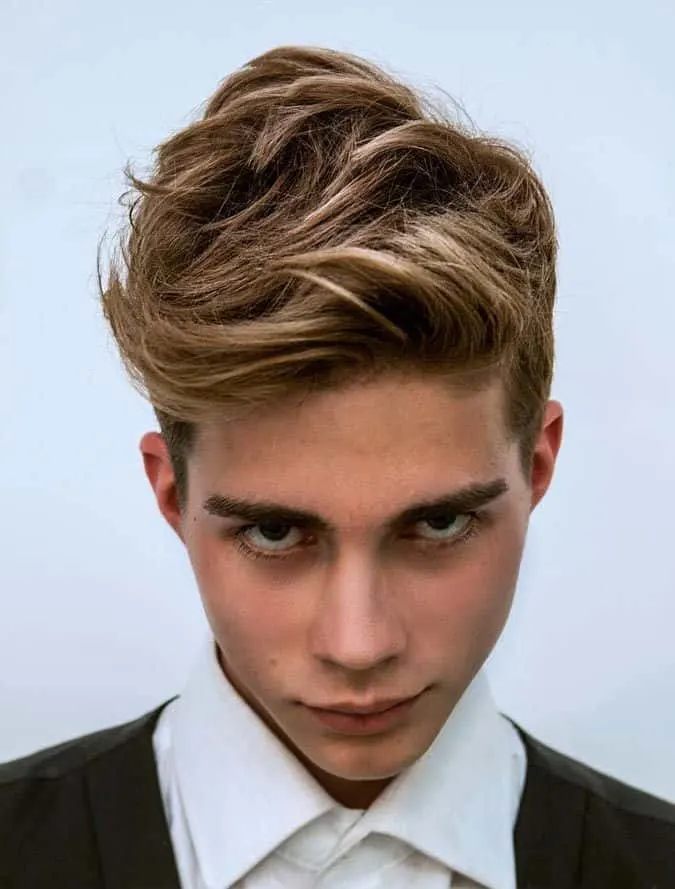 Here's a great quiff hairstyle option for younger men who are interested in a more sophisticated look. The crown is left at a moderate length and styled up in a playful, carefree fashion.
Stylish Top Knot Styles for Men
3. Long Bouffant Quiff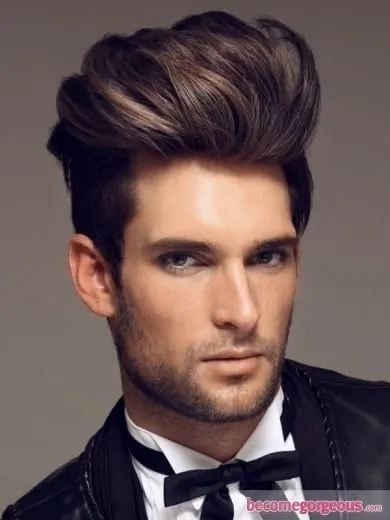 This particularly striking quiff has achieved a remarkable amount of height and body. You can get the same look by leaving the crown long, teasing the hair at the base, and securing it with hairspray so that it stays in place.
4. Short Bouffant Quiff
Bruno Mars has brought this classic look back to life by sporting an impressively full quiff hairstyle. While Mars has his hair cut shorter than most classic quiff hairstyles, he still pulls it off effortlessly by giving it that much needed ethnic flare.
5. Faded Quiff Hairstyle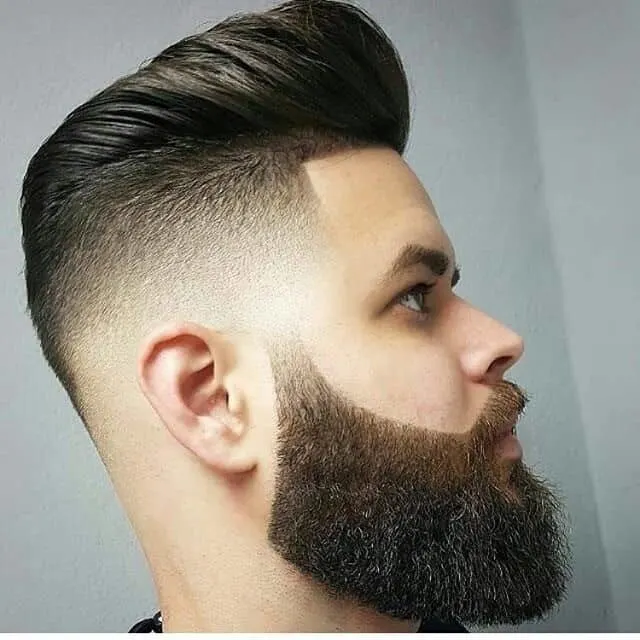 This aesthetically pleasing modern version of the quiff is one of the best and most unique styles we've come across so far. The precision of the faded hairline coupled with a perfectly styled quiff shows just how edgy and modern the quiff can be.
6. All-Star Quiff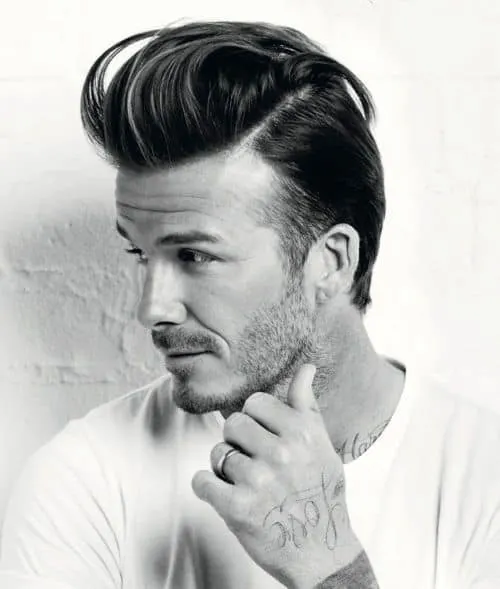 Soccer star David Beckham has mastered the art and classiness of the quiff. The crown has been left long in order to achieve such a dramatic effect. Although Beckham's hair isn't thick, this quiff hairstyle has given him the illusion of thick locks which is perfect for those men with particularly fine hair.
7. Messy Quiff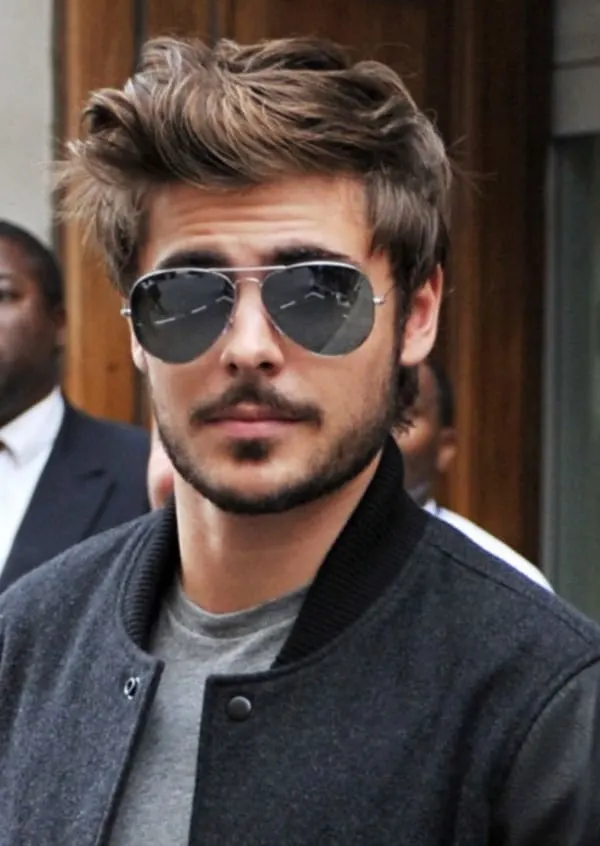 Zac Effron has been spotted rocking a particularly laid back version of the quiff which is another display of the versatility of this hairstyle. The crown has been styled up and back in normal quiff fashion, while the perimeter has been left messy, giving this style a more effortless look.
8. Layered Quiff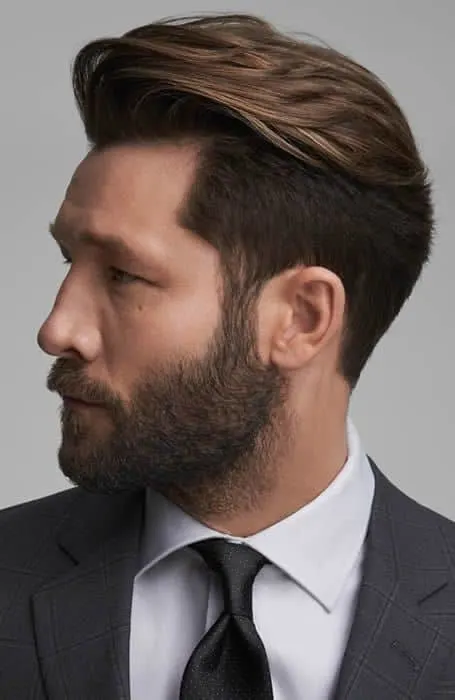 If you're looking for a more classic version of the quiff, then this look might be perfect for you. The crown is left long and layered and has been styled to the side for a "feathered" appearance.
9. High and Mighty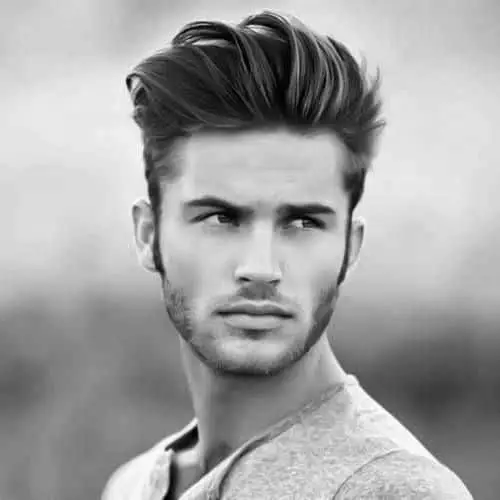 This high style is a really great choice for those with shorter hair who are looking for some height and volume. The layers of the cut make it possible to achieve a fuller look, especially if your hair is fine.
Short Spiky Hairstyles for Men
10. Edgy Quiff hair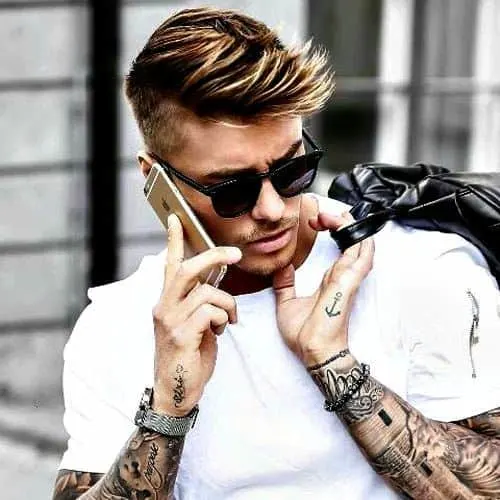 If you're not really into the whole stuffy "polished" look, then this style is probably the best choice for you. This quiff has been styled up and to the side in a spiked fashion that is a perfect look if you're a bad boy.
11. Gentleman's Quiff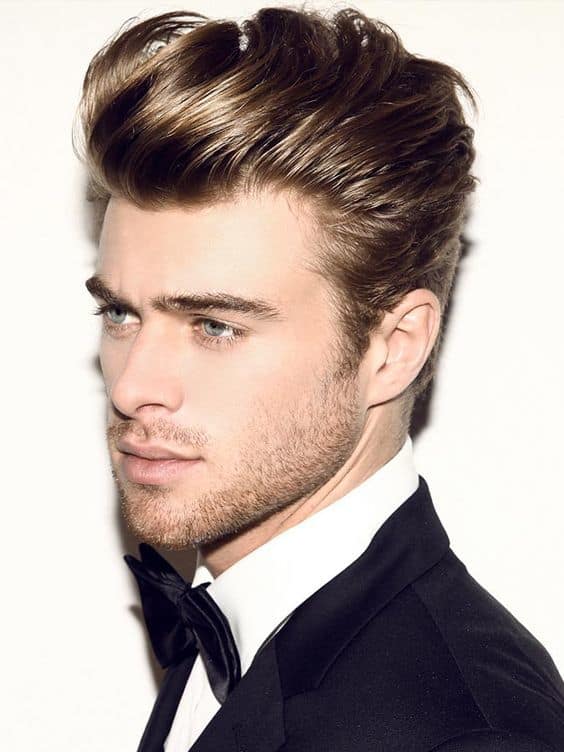 This quiff hairstyle is the perfect look for the red carpet and other professional or black-tie events. The sleek, polished cut makes this perfect for both work and play.
12. Carefree Quiff
Here's a great everyday style that can be rocked in both professional and casual settings. The hair has been cut into short layers that give the look some much-needed movement and personality.
13. Short Side Quiff
The side quiff is a casual short quiff that can be pulled off with grace on your boring office days or trips or a hip-hop party. If you are looking for hassle-free, low maintenance yet elegant hairstyle, go for a short side quiff without a second thought.
14. Voluminous Quiff with Side Part
The side quiff is the modern classical and military-inspired hairstyle that is super easy to maintain with a more definite and clean look. Pulling off this look depends on your parting did right.
Tip: The key to a perfectly styled side-swept quiff is the cowlick (the spiral of hair present at the back of your head). Look for the cowlick, if the spirals move clock-wise, part your hair left and if anti-clockwise, part it right.
15. Modern Messy Quiff
Whether you wear a modern quiff as a messy or sleek, tight, straight or as a Mohawk, it demands extra attention and care. A short shaved back and sides with a sharp hairline are bodacious and fierce.
If you want to settle for a modern quiff, always remember that contracts are a key to the perfect hairstyle; the shorter the sides, the better.
16. Faux Hawk Undercut
A short, young, curly and messy quiff is a fashion staple that goes well with any face shape. It is a perfect coiffure if you have curly hair and want a low maintenance hairstyle with minimal efforts, matte finish and a messy look.
There are three easy steps to rock this hairstyle; keep it simple and short, wear it messy and sloppy, walk out with confidence and care-free.
17. Spiky Quiff with Undercut
Be it curly, wavy or straight hair, the tapered undercut on messy quiff makes a style statement with whatever you have and wherever you go with perfectly shaved sides giving it an uptight edge.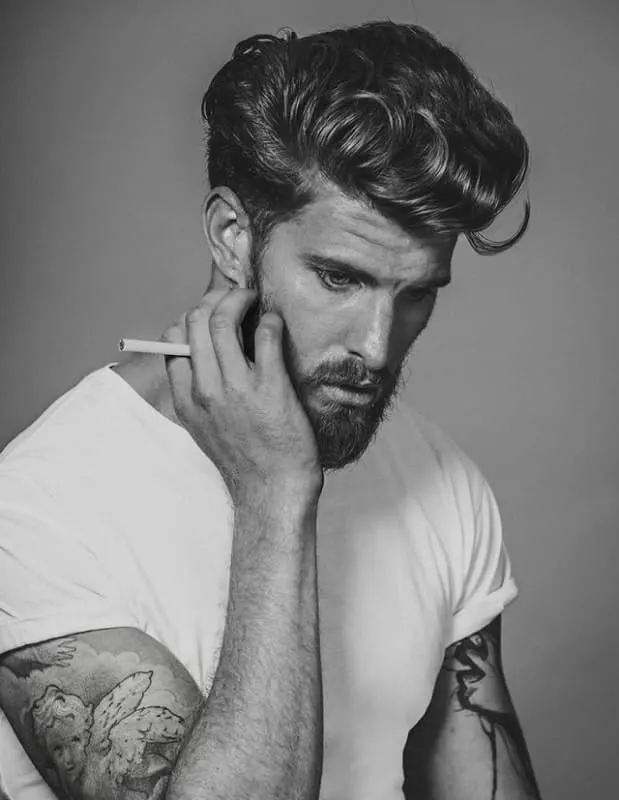 Set your blow-drying and styling game higher with this uber-stylish quiff hairstyle. Unfortunately, this hair works with long hair, so no short hair is entertained.
The sides are tapered and tight while on the top of the head it's all the game of volume and length. If you have got long or medium length hair, you can kill this hairstyle with enough attitude and drama.
19. Psychobilly Quiff
A funky hairstyle that is more like a Mohawk and less like a quiff is the Psychobilly quiff. It is completely shaved off from the sides and the back, only the mid-section of the head bears exaggerated and shark fin-style quiff with a sharp, edgy end.
More Awesome Quiff Hairstyles
With limited styling options, men's hairstyles have always been a topic of debate for ages. Men nowadays, emphasize a lot on their hairstyle, as a good hairstyle defines a man's caliber and eminence. It is the most versatile hairstyle and can be modified according to your hair type, face shape, and aesthetics.
The quiff is so versatile! Be it classic, side-swept, sleek, textured or messy quiff, they are taking the world go gaga over! The classical, exemplary and iconic hairstyle of all times that inherited the qualities of the flattop hair, Mohawk and the pompadour, gracing your hair since 1950 is the quiff hairstyle, by all means.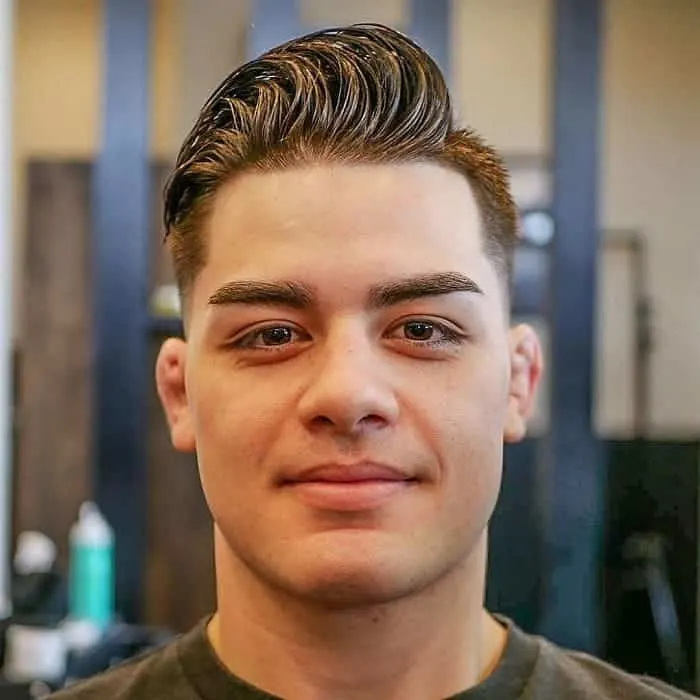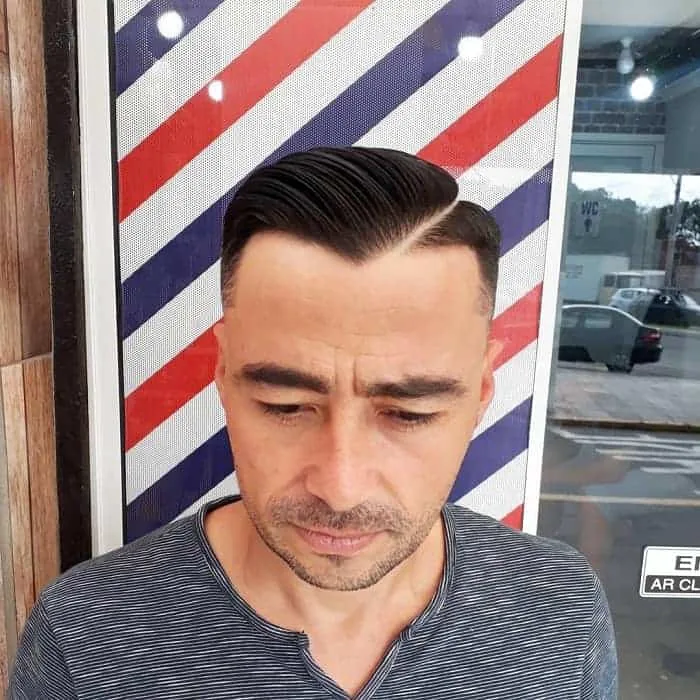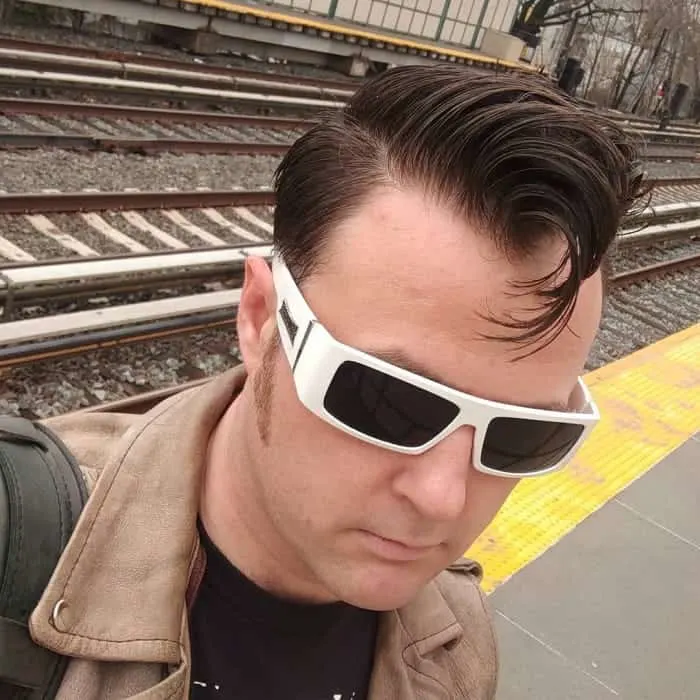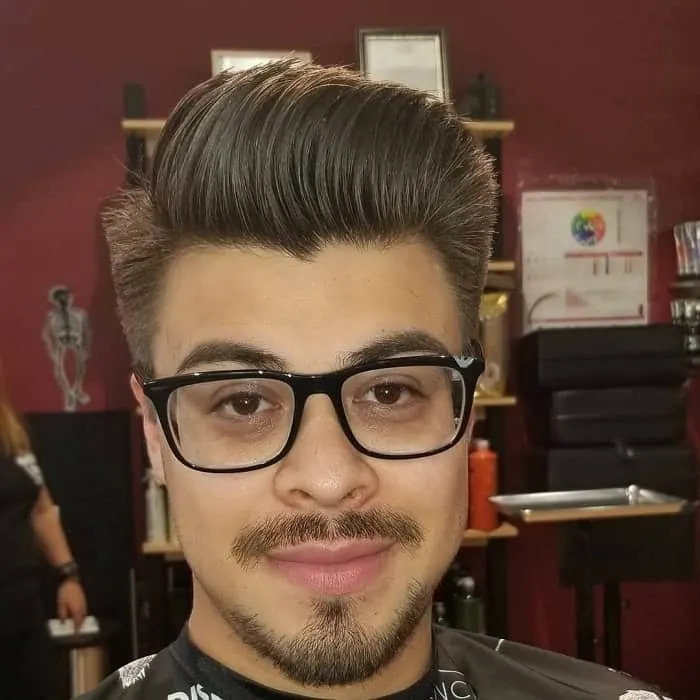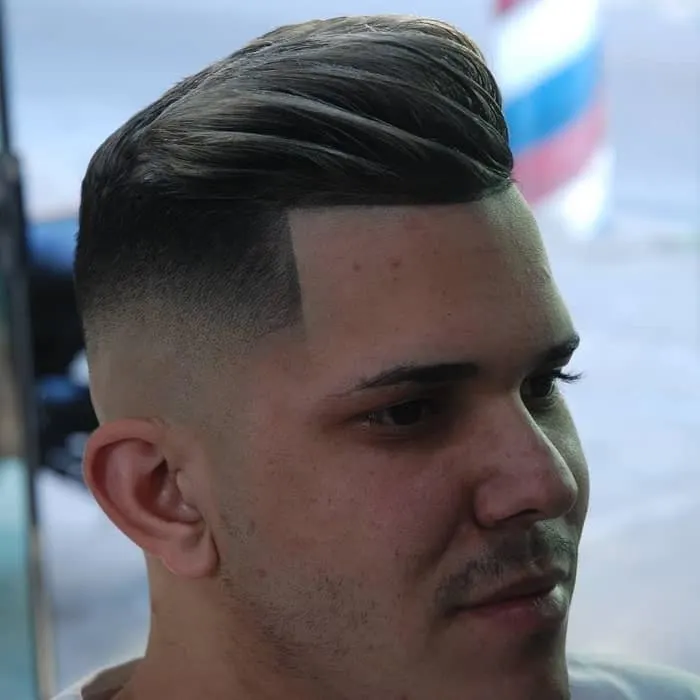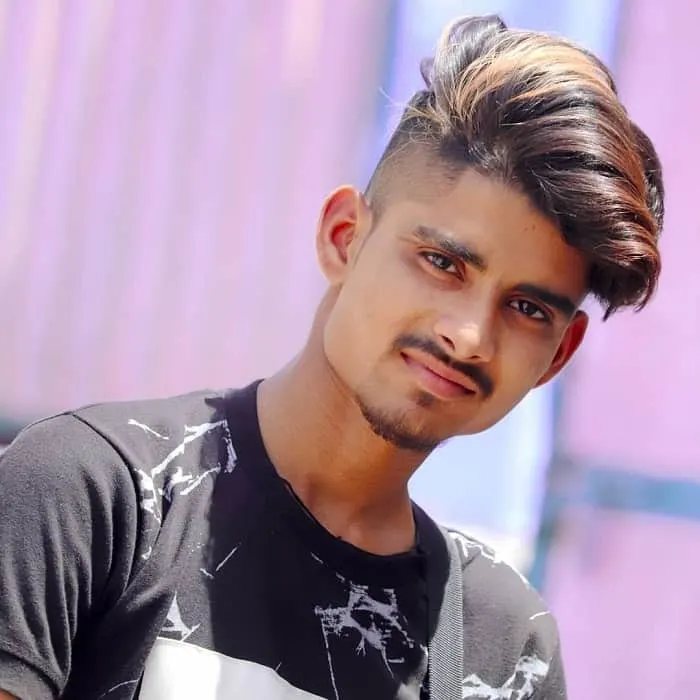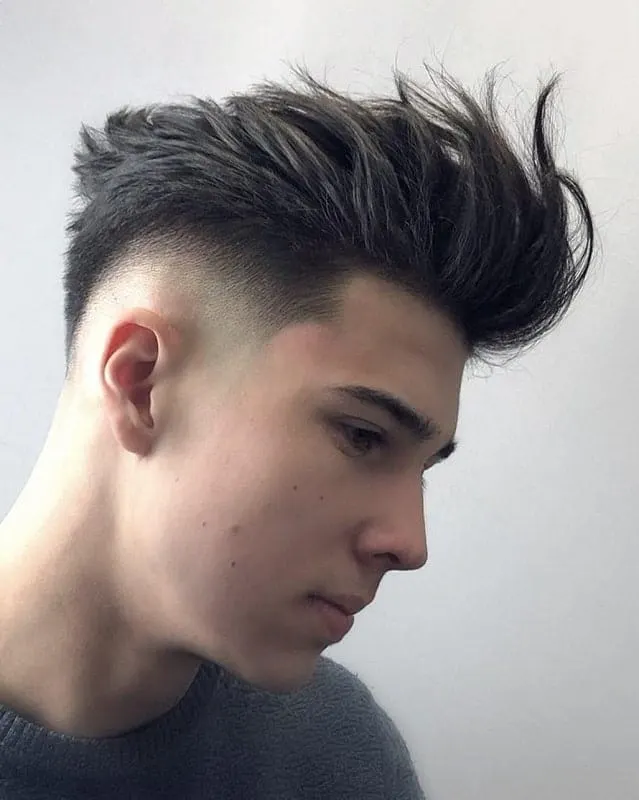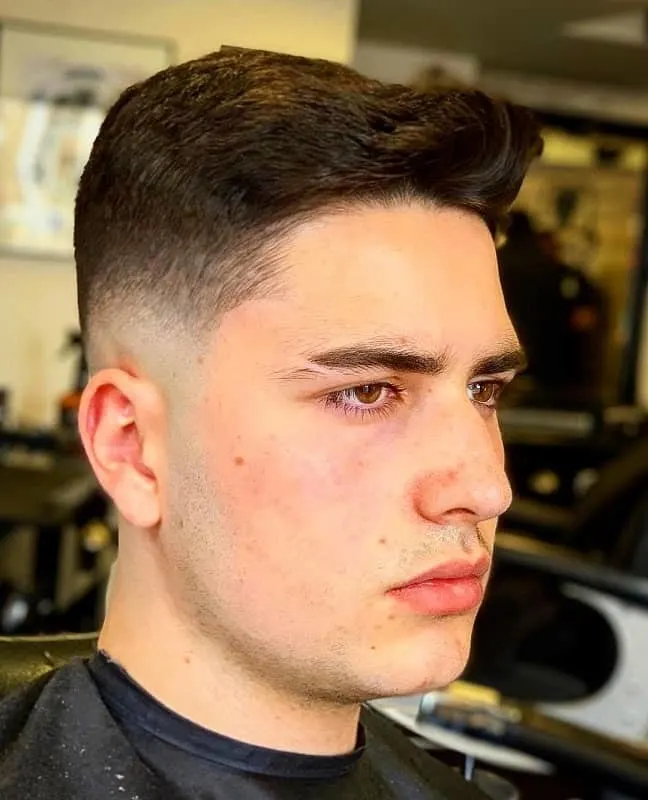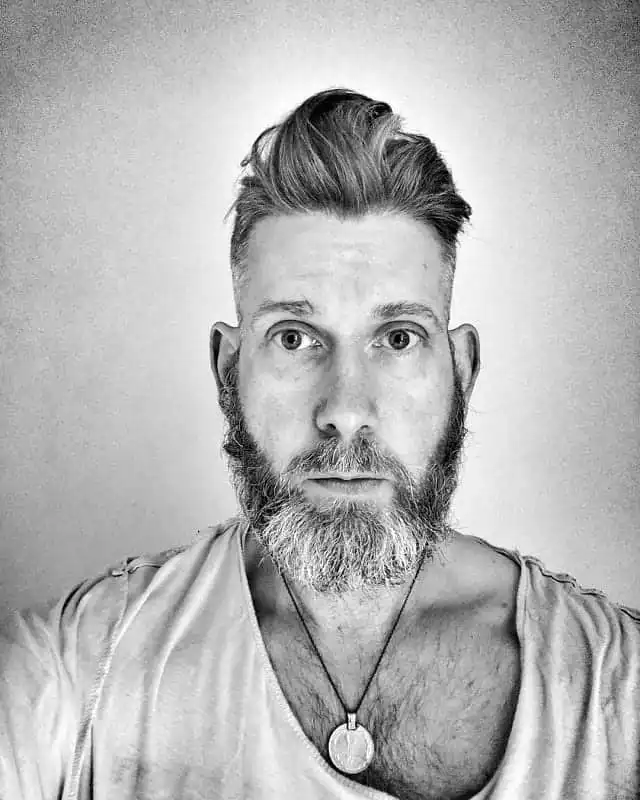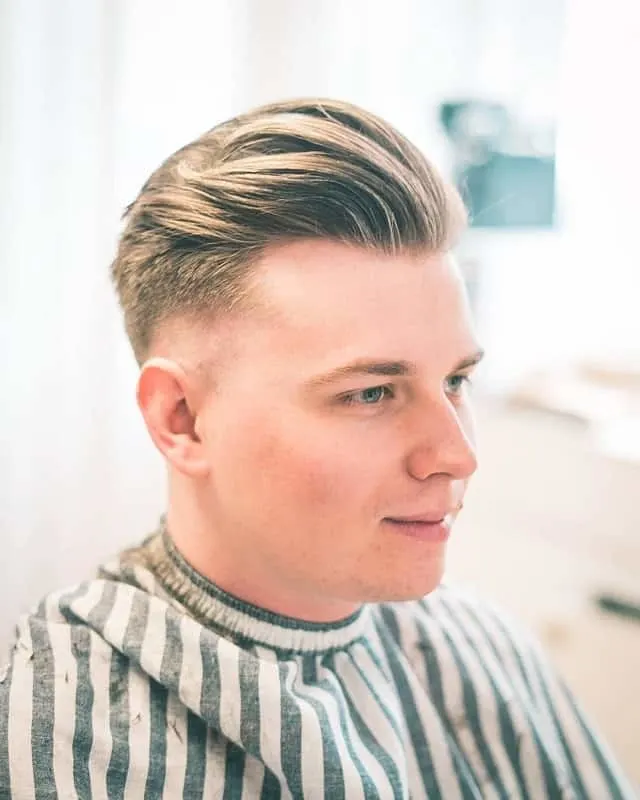 So whether you're a fan of sleek, professional styles or hardcore rocker styles, you can successfully rock a quiff no matter where you fall.