The straight weave hairstyles are little less popular than curly one, however, it shouldn't be overlooked. Long straight hair is extremely beautiful. It is harder to keep neat than the curly mane, but the impression it makes is truly amazing.
Most Popular Straight Weave Hairstyle Ideas
Straight weaves can become a great help in different situations. Women use them to add length to their own hair on special occasions. Sometimes weaves are attached to change the color of the hairstyle or to create complicated braids.
Want to try weave on straight hair but don't know how to go about it? There are different ways to wear a weave regardless of their size. Knowing how to take care of such hair is very important in the way it looks. Regular brushing is a complete must. Messy straight hair doesn't look good at all. So, make sure to keep it neat.
Take a look at 35 different straight weave hairstyles. They will help you get an idea of what you want your hairstyle to look like.
Trendiest weave haircuts and styles for women
1. Middle part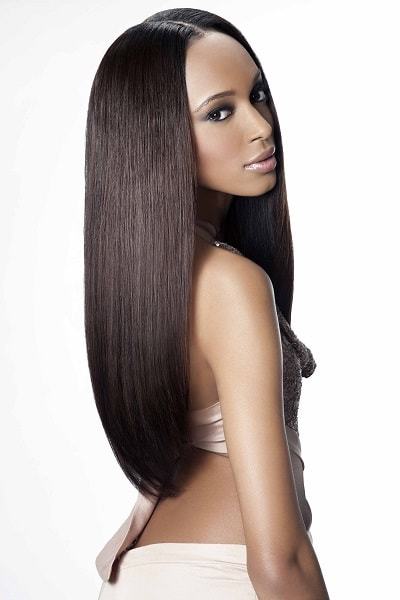 Long straight hair looks fantastic with a middle part. This is perfect for women with small foreheads and round faces. Such hairstyle will accentuate the forehead height and elongate the face. Add some hair gel to make your hair shine!
2. Layers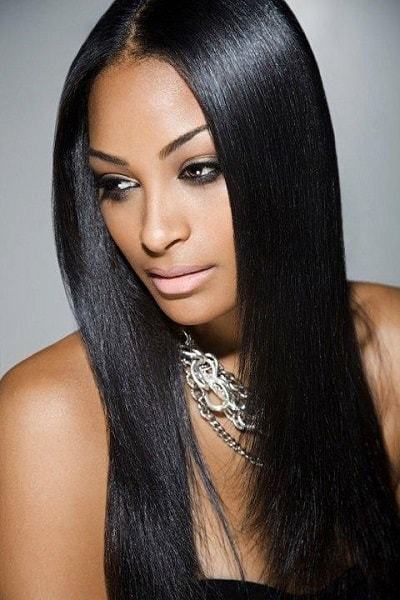 Layers are a great way to diversify your straight weave hairstyle. If your hair is not layered, but the weave is, no problem! It will look as though layers start a little lower. This hairstyle is great for women with naturally fine hair.
3. Bangs

When you are choosing a straight weave, think about adding side swept short bangs. Long hair looks wonderful with neat and short fringe. It will add your haircut a great amount of style. Make sure to keep the bangs straight as well.
4. Lift it up

Long straight hair looks truly fantastic but might seem a little dull. So, let's bring some zest into the picture. If your bangs are long, lift them up to create a little volume on top. Sweep the fringe to one side and add some hair gel to keep it in place.
5. Windblown style

Windblown styles look as fantastic on straight weaves as they do on curly ones. In fact, this is a great way to avoid sleek looks which demand a lot of maintenance. Sweep your long bangs to one side and let them take a messy form.