Red highlights look great no matter your hair is blonde, brown, and black. There are so many different shades of red out there along with interesting and sometimes unusual ways to make highlights, that this approach will never get old.
Red highlights are exactly what you need to freshen up your image. They can be both soft and outrageous, extravagant and respectable, mind-boggling and subtle. When it comes to red highlights on brown hair, you can go for darker hues such as burgundy and cherry. If you are a blonde, flaming red and fie ry ginger can do the trick. There is so much to choose from!
Different Red Highlights on Blonde, Brown & Black Hair
In order to make you understand how amazing red highlights on blonde, brown, and black hair can look like, we have collected 75 impressive examples. Take a look at what can be done with red highlights and you'll definitely find something suitable for yourself.
Women all over the planet have been using red highlights to make themselves look magnificent. The time has come for you to give them a try. Check out the various red highlights on blonde, brown and black hair. You can also check these brown hairstyles on caramel highlights.
1. Rosy streaks
Red highlights on blonde hair look especially stunning. You don't need to make too much effort to look fabulous. Consider bright rosy streaks to make your blonde image as impressive as possible.
Golden, Ash & Reddish Brown Hair Colors
2. Auburn and blond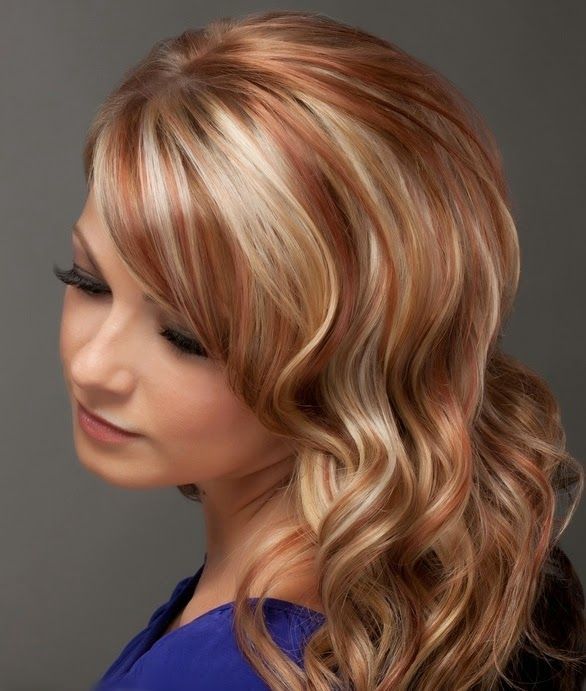 Auburn highlights on blonde locks create an amazingly soft image many girls are looking for. This is a unique approach to the hair color mix and you can appreciate the infrequent touchups the auburn hair allows for.
3. Wine red highlights
Wine red is a wonderful color that looks amazing coupled with just about any shade. The combination of dark wine red hues with blonde locks is unusual but it can help you make a wild statement.
4. Ginger, brown and blonde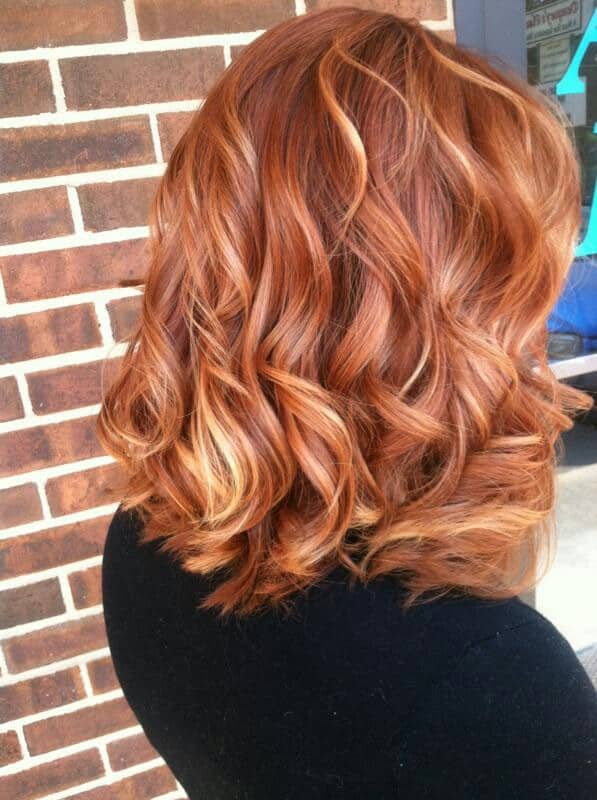 Ginger red highlights on blonde hair look especially interesting when coupled with brown strands. Don't be afraid to experiment with more than 2 colors when it comes to making highlights.
5. Up in Flames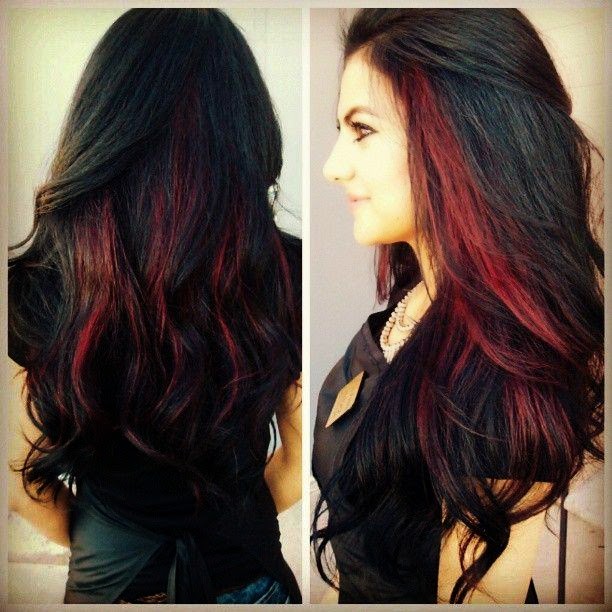 Hidden flaming red highlights on black hair is exactly what you are looking for when it comes to freshening up your image. You can dye just a few strands to make them appear suddenly when you shake your head.