Copper is a gorgeous hair color for women who want to be seen. Dark copper hair color looks gorgeous on women with paler skins tones. This is because the colors offset each other really well. Before you experiment with dark copper hair color, take a look at our shortlist of the best ones.
Making the Most of Dark Copper Hair Color
As mentioned before, dark copper hair color goes really well with pale skin tones. For a great everyday look, try wearing nude effect makeup.
You can transform your style into something more glamorous by changing your makeup style. For an evening event, try putting on dark red or purple lip makeup. These colors go well with dark copper tones. Striking smokey eye makeup also looks fantastic.
1. Dark Copper Hair with Bangs
Dark copper red hair looks luscious and will certainly capture your heart! You can easily boost its vibrancy by going for some waves that are pinned on one side. Wear the pony on one of your shoulders and the tips of the bangs oriented on the same side.
2. Wavy Dark Cooper Bob
A dark copper bob hairstyle is the ideal choice for autumn. The waves will provide better definition and brightness to your strands, and you will certainly love this astonishing shade.
3. Dark Copper Brown Bob
An inverted bob haircut makes a great pair with dark copper brown hair. You will obtain astonishing texture, and a hair glaze will make the strands keep their luster between salon visits.
4. Fiery Dark Copper Hair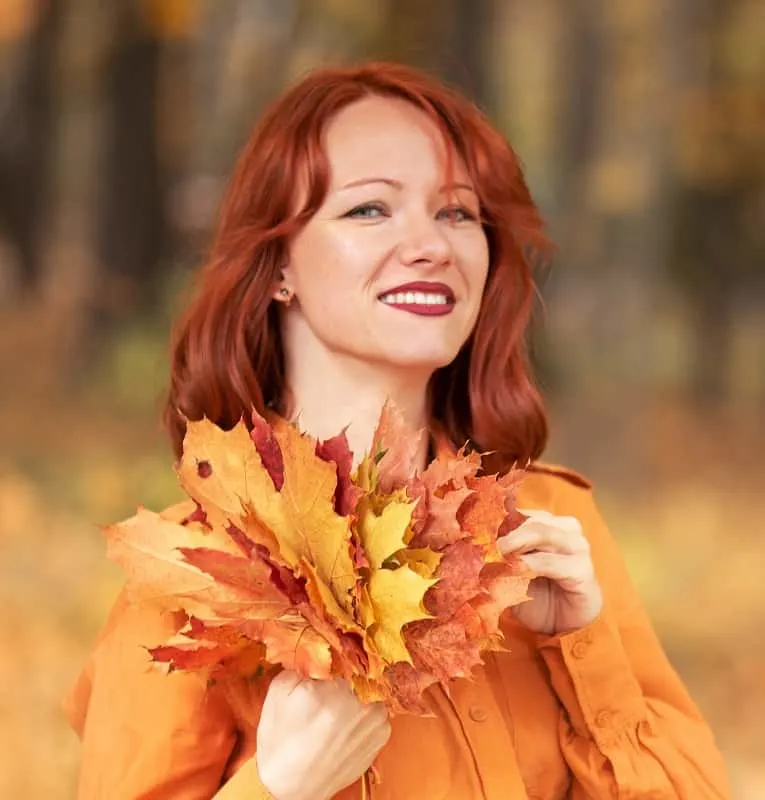 Dark copper hair is not an option for lazy girls because this shade tends to fade quickly. It requires a lot of attention, and you'll need to use a shampoo and conditioner that keep the hue vivid and shiny.
5. Thick Layered Copper Hairstyle
When you have thick hair, everything will suit your rich mane. Go for layers and if you have fair skin and freckles, a dark copper shade will make you shine like never before. Also, you can make the eyes stand out with black eyeliner.
6. Long and Thick Dark Copper Wavy Hairstyle
Redheads have a certain "je ne sais quoi" that attracts men like a magnet. So if you love getting all the attention, opt for a fierce, bold hair color that makes your mane look jaw-dropping. Style curls and waves and obtain that fantastic volume.
7. Vivacious and Vibrant Wavy Hairstyle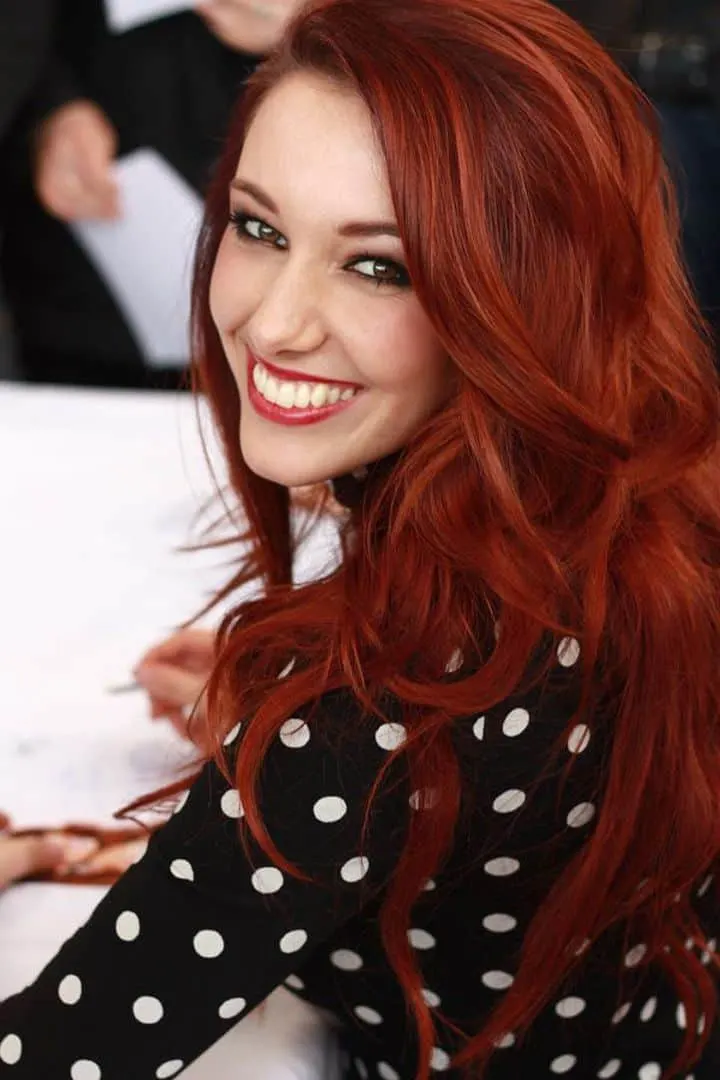 When you are a confident woman that is not afraid to make bold decisions, a fiery dark-red copper hair color will magically change the way you look. Use shampoos with red boosters to maintain that vivid, stunning shade.
8. Bouncy and Healthy Wavy Hairstyle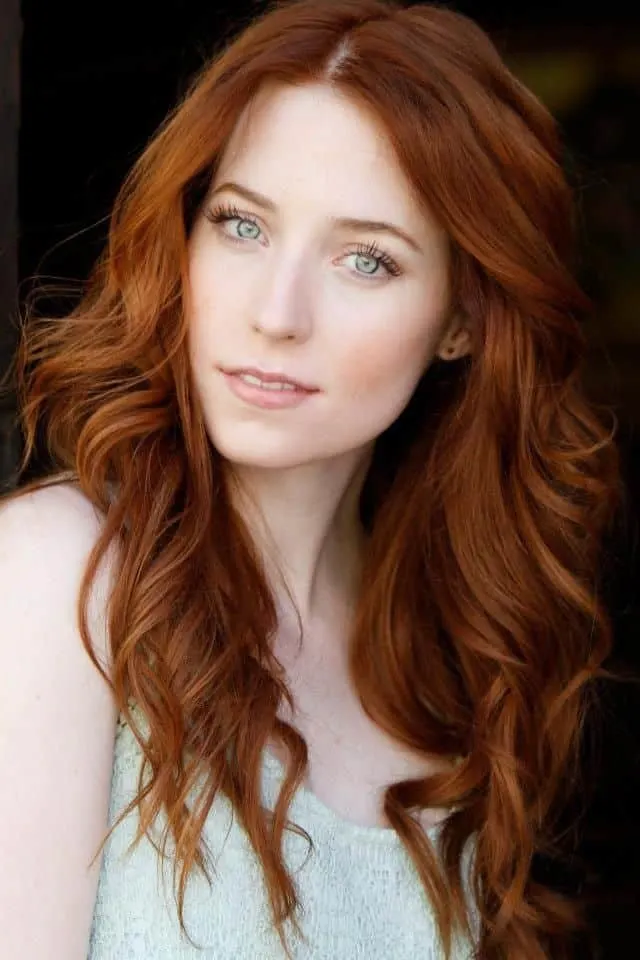 Are you aiming for a hot, sexy, but natural look? Every time you want to seem effortlessly glamorous, go for a dark copper hair with a pinch of auburn and style relaxed waves that fall on your shoulders. Create a middle part, and you are ready to rock this summer.
9. Long and Thick Hairstyle with Big Curls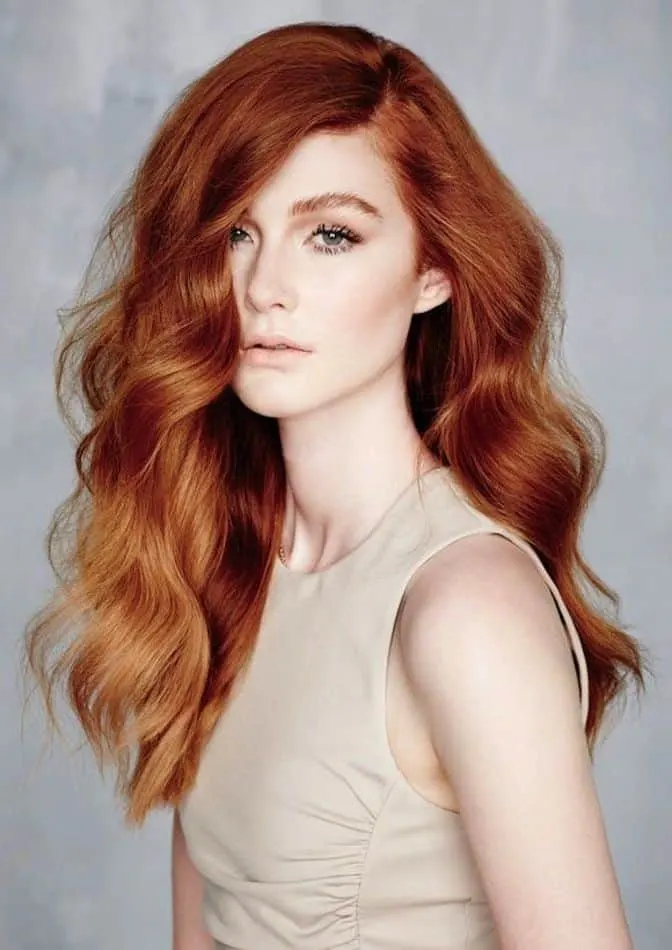 Thick hair is something all women want and if you are one of the lucky ones, a dark red copper hair that brightens in the tips area is certainly going to make you look eye-popping. Use your hands and slightly pull the root hair up to obtain a boost of volume.
10. Glamorous Copper Mahogany Hair
Lana del Rey knows how to take advantage of this dark copper shade and inspired so many women with fair skin to replicate her Hollywoodian look. She wears a thick black eyeliner to make those green eyes pop and a burgundy shade for the lipstick.
11. Shoulder Length Tousled Hairstyle
Looking naturally sexy is probably the hottest hairstyle you can pull off! Toss your bangs on one side and tousle your mane. Let the hair fall on your shoulders and get that messy effortless dark copper hair color that will make you look brilliant.
For a style which looks fantastic, try dark copper hair color. If you are not a natural copper top, fake it with a good quality hair dye.