Having a short haircut combined with fine hair can often be difficult to manage. The daily struggle to style, hold volume, and need to frequently clean your fine hair makes caring for your hair exhausting. What's a girl to do?
Our list of short hairstyles can help your thin hair look a bit thicker, simplify those bad hair days, and even make you hate your hair a little less.
Short Hairstyles for Fine Hair
Going from fine hair to voluminous locks is all about adding dimension, texture, and the right cut. Of course, there are plenty of ways to achieve this look.
Here are 65 short haircuts and hairstyles for women with fine hair to try in 2023.
1. Short Waves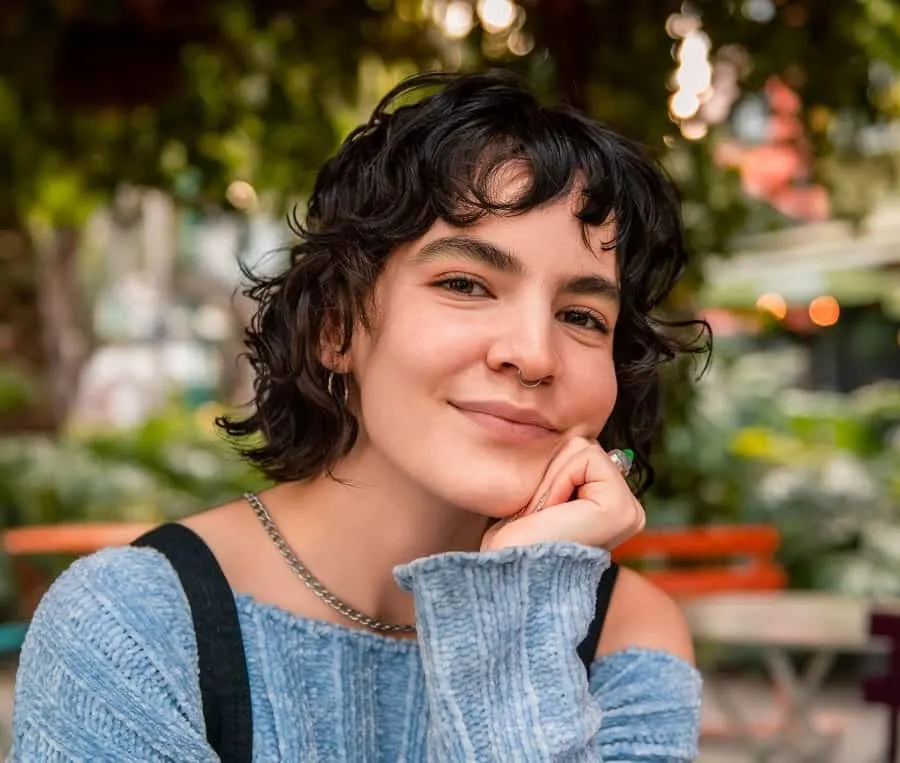 Using a little hair product, you can easily enhance your fine hair's naturally wavy texture. A short haircut that stops just above the shoulders is quite flattering with short wavy bangs to match.
2. Long Purple Pixie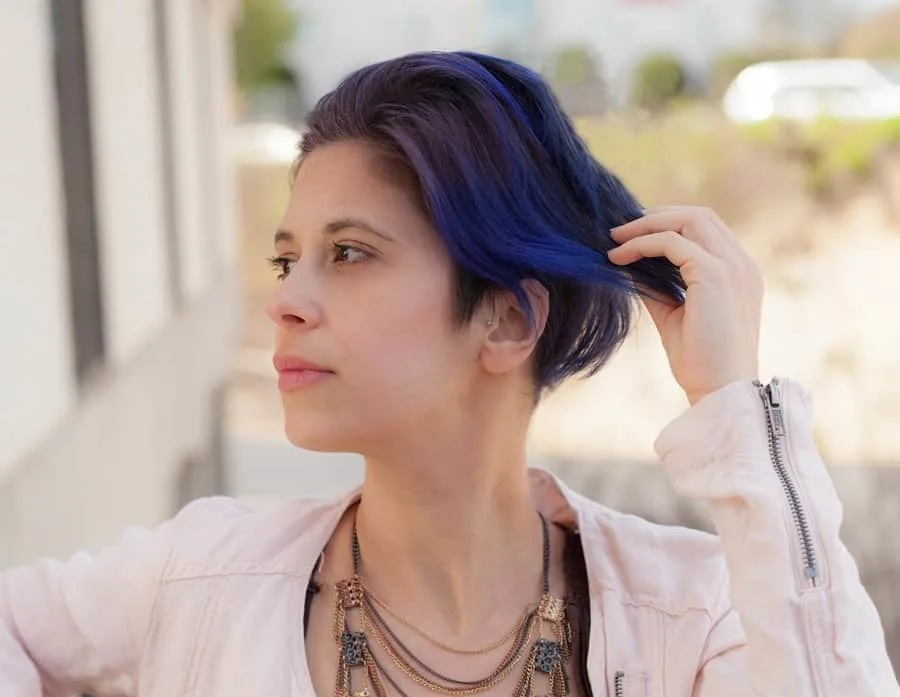 If your hair is straight but fine, you'll love this low maintenance long pixie. Its rich purple color is ideal for women who love a colorful, bold look. For even more edge, add in an undercut or a fade on one side!
3. Blonde Mohawk with Fade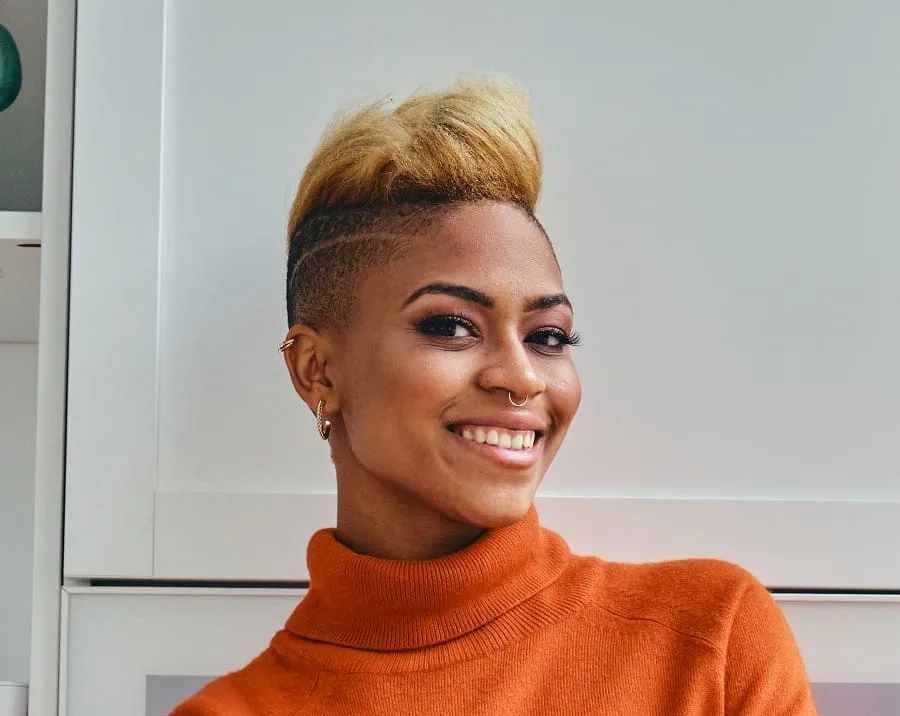 For ladies with natural fine hair, get the best of both sexy and edgy with a voluminous mohawk! The blonde hair color contrasts beautifully with dark skin tones. A fade with shaved in details will nicely define your face shape.
4. Platinum Pixie with Short Bangs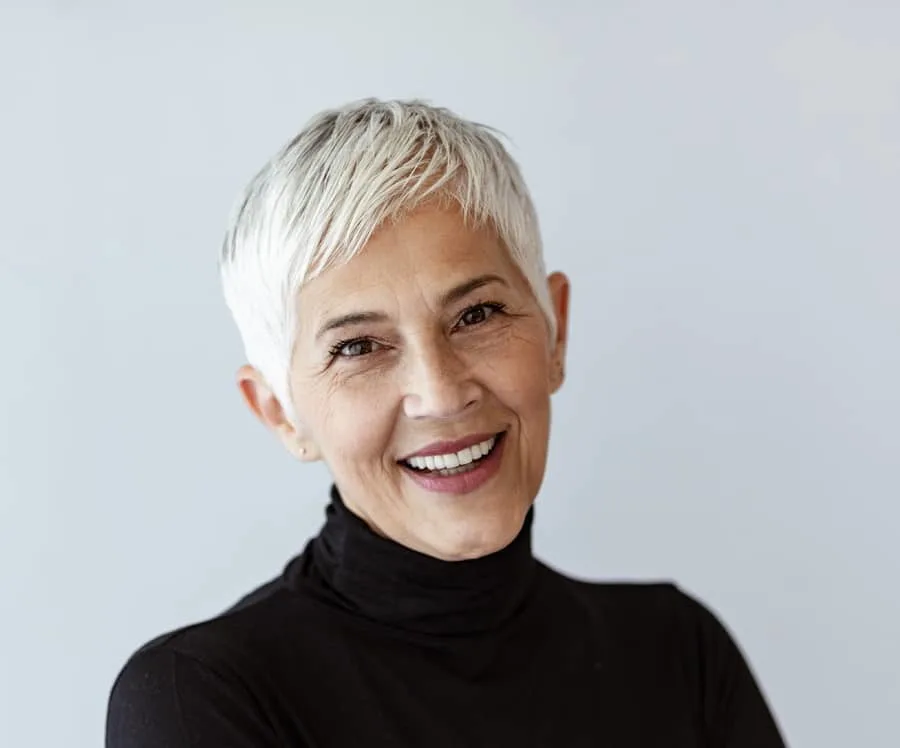 Short layered bangs on a cropped pixie are gorgeous on older women. Maintain your youthfulness by going with a platinum blonde. When you want to add in texture, scrunch in curl cream.
5. Pigtails with Curtain Bangs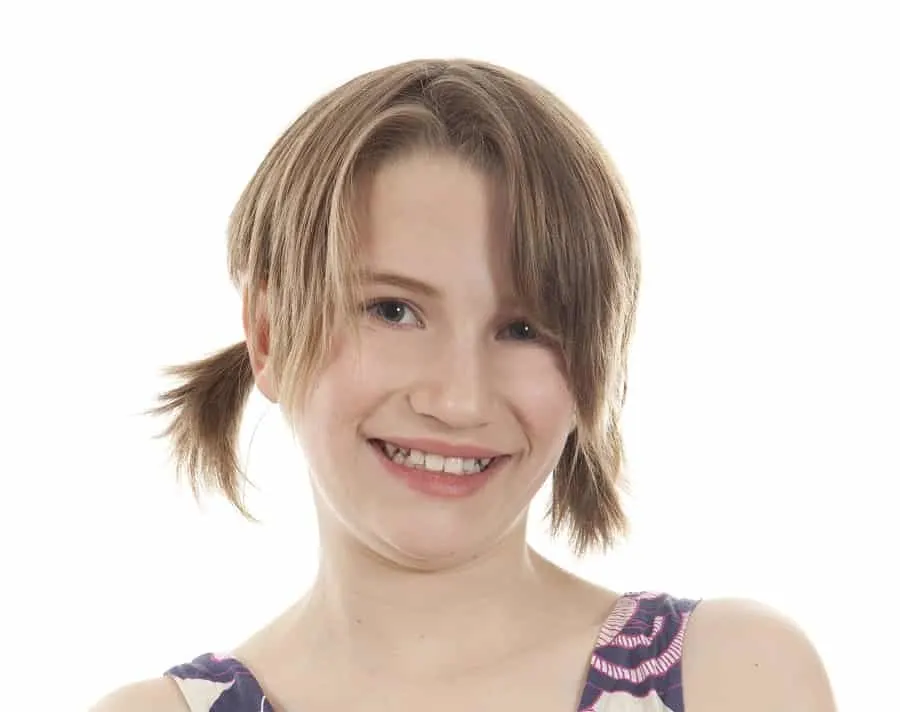 No one will even notice that fine hair when you're rocking an adorable hairstyle like two low pigtails! Long curtain bangs are the face flattering detail you need!
6. Asymmetrical Bob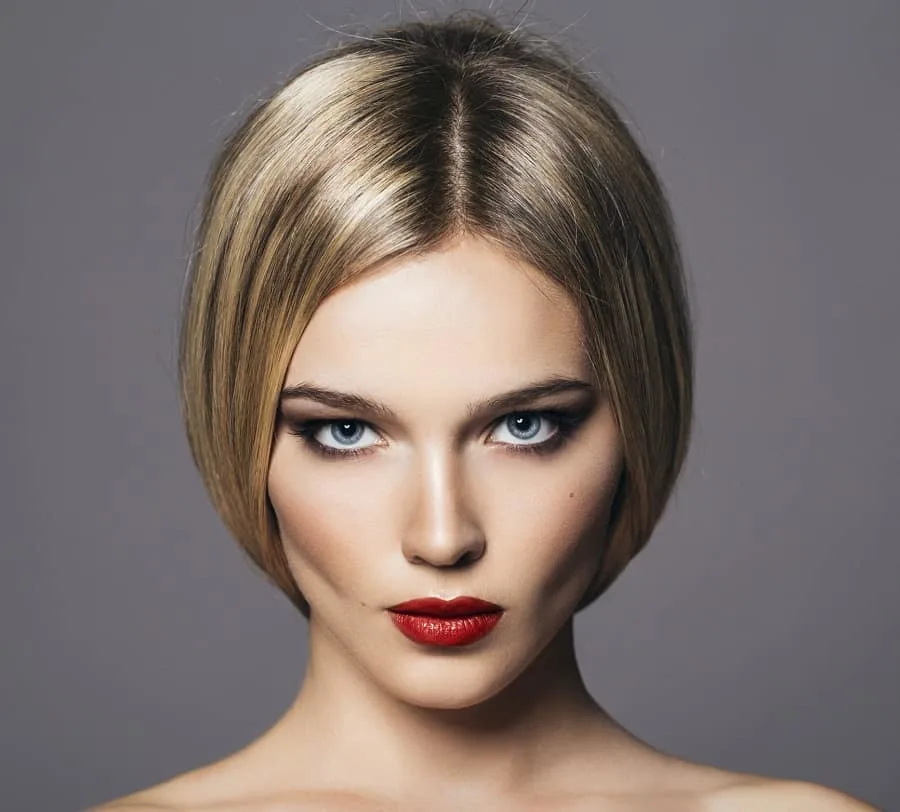 If chic is your desired hairstyle, you must try this straight asymmetrical bob! The smooth, sleek locks are great for fine hair; just create a center part and wear with a bold red lip.
7. Spiky Short Layers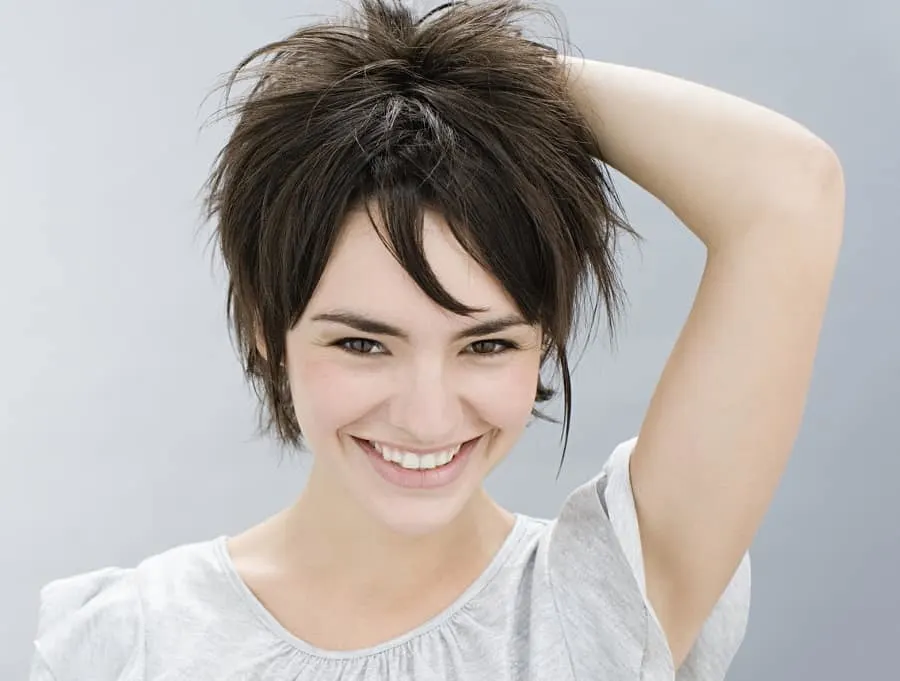 A combination of short and long layers means adding the spiky texture to this short haircut for fine hair will be a breeze! Go with a rich deep brown color if you have light or pale skin.
8. Undercut Pixie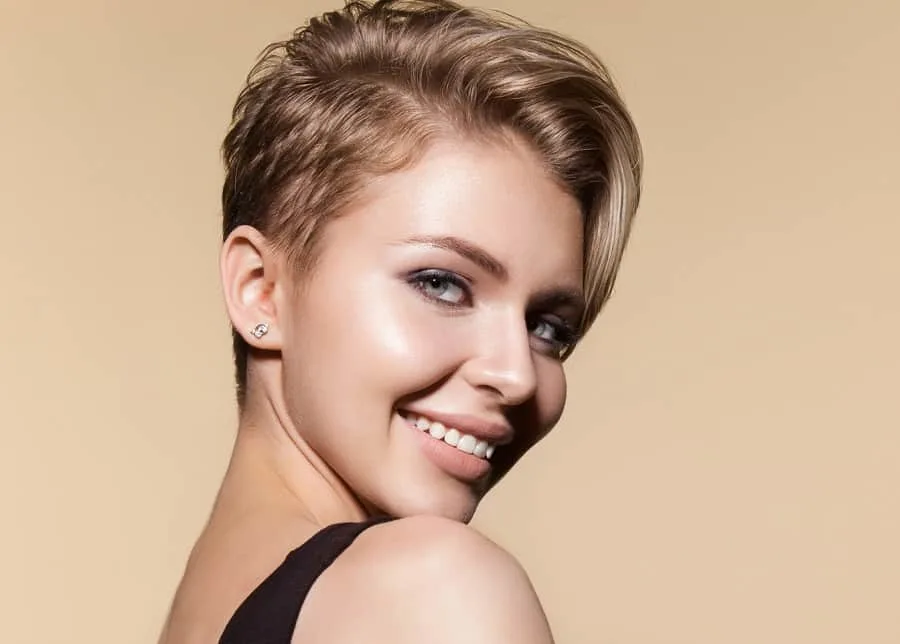 A pixie with an undercut will not only give you a sexy, edgy hairstyle, but will also work with your fine hair to look thicker when lots of texture is added!
9. Shaggy Short Cut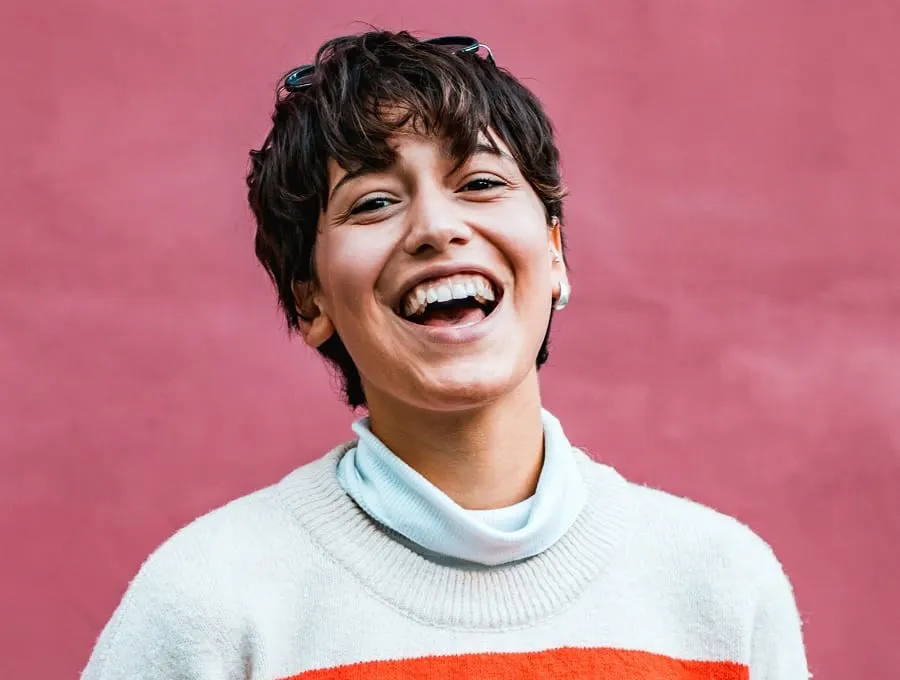 Short shaggy layers is the way to thicken up that fine hair of yours. By working in a little curl cream, your morning hair styling routine just became only minutes long!
10. Cropped Silver Pixie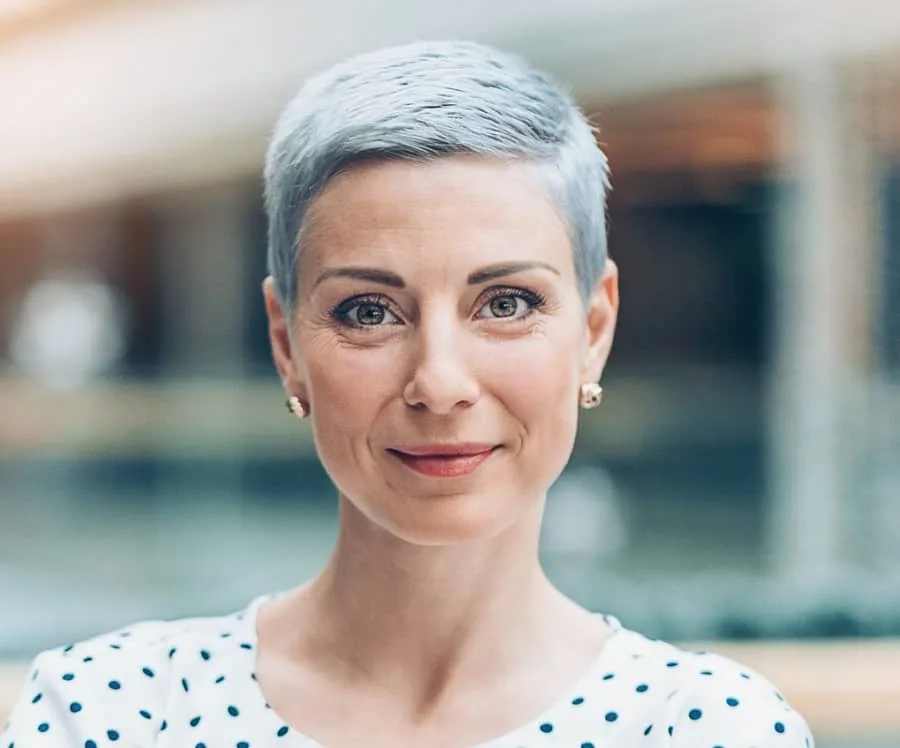 No matter your age, a silver cropped pixie is always in style and never a bad choice! When fine hair is cut this short, hair will feel thicker.
11. Short Layered Fine Hair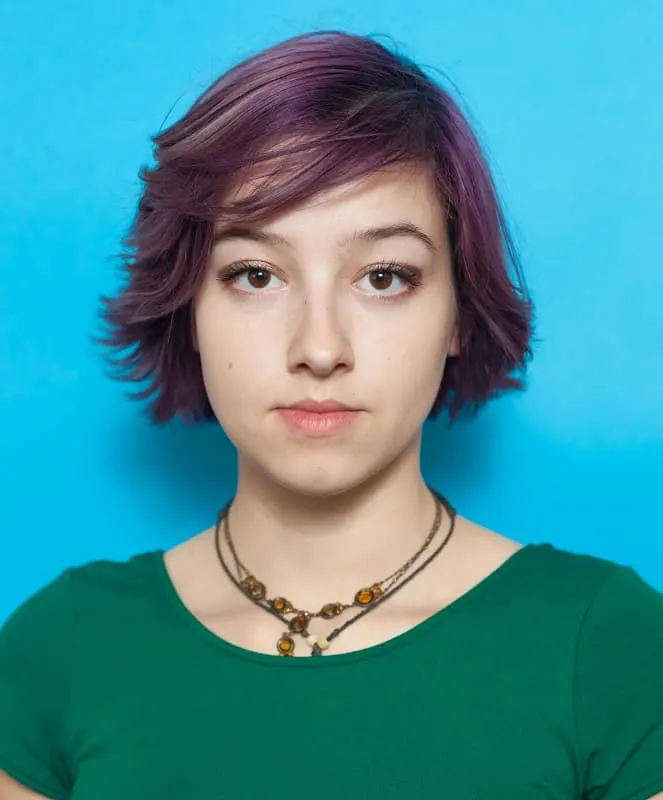 If perky, flirty hairstyles are your speed, this haircut stops just at the ears and is filled with layers, creating movement and flippy texture. Bangs are side-swept and there's a hint of purple hair color.
12. Short Haircut for Fine Hair Over 50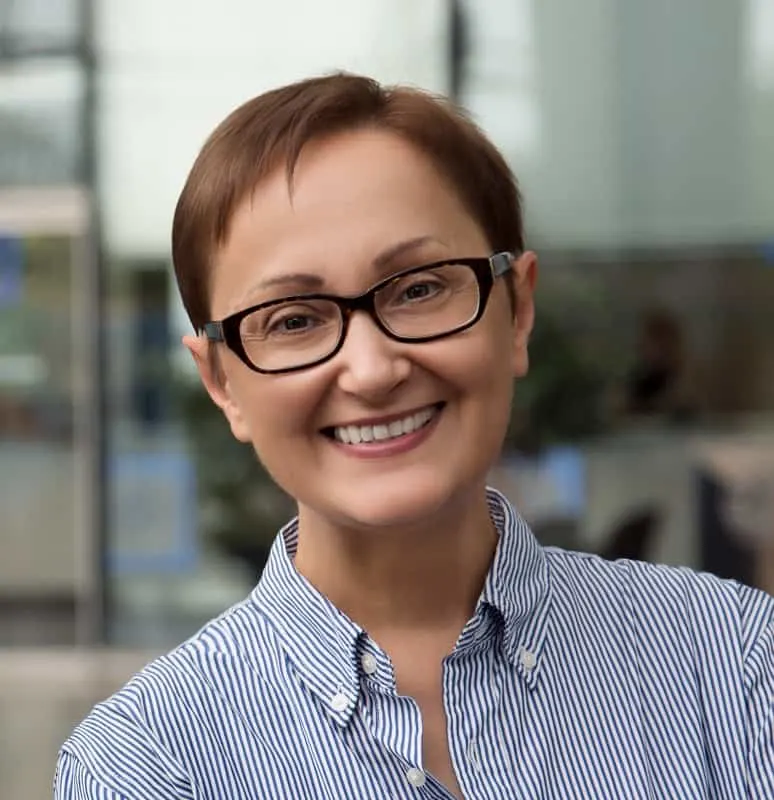 Looking for a cute hairstyle that will flatter your face shape? Try a short pixie that features straight hair at a side part. If you wear glasses, this cut is even cuter with angled bangs.
13. Short Bob for Thin Hair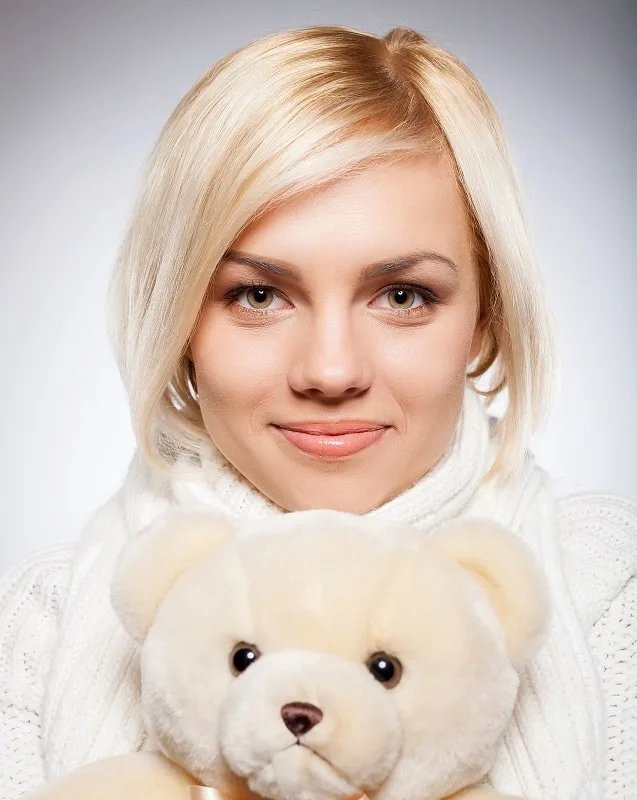 The platinum blonde is what really makes a pretty haircut like this bob stand out. The ends curl in slightly and the part is off center to flatter an oval or small petite face.
14. Short Curly Thin Hair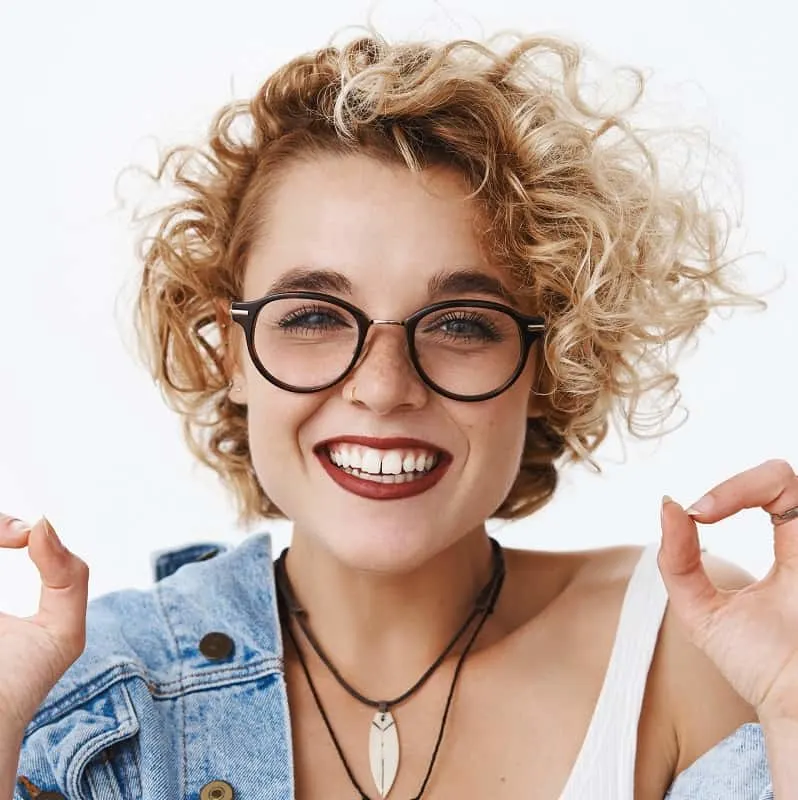 To put a whole new spin on curly hair, chop it to your jawline. Using a curling wand or a bit of curl creme, shape texture with your fingers for beautiful body.
15. Short Wavy Thin Hair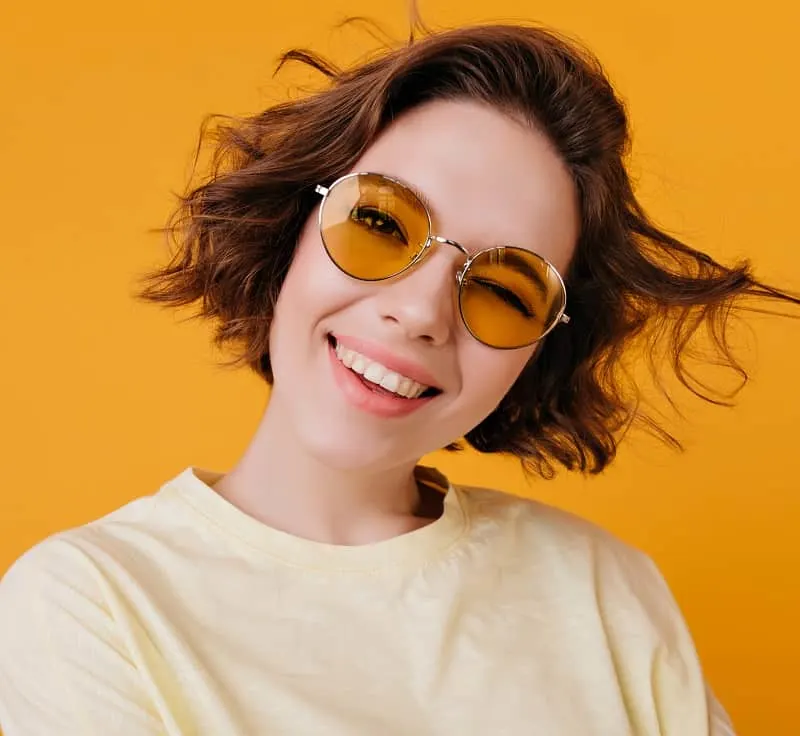 To thicken up thin hair, part it at the side and fill with curls or waves. A side part is an easy way to add a heavy lift for volume.
16. Short Haircut for Thin Straight Hair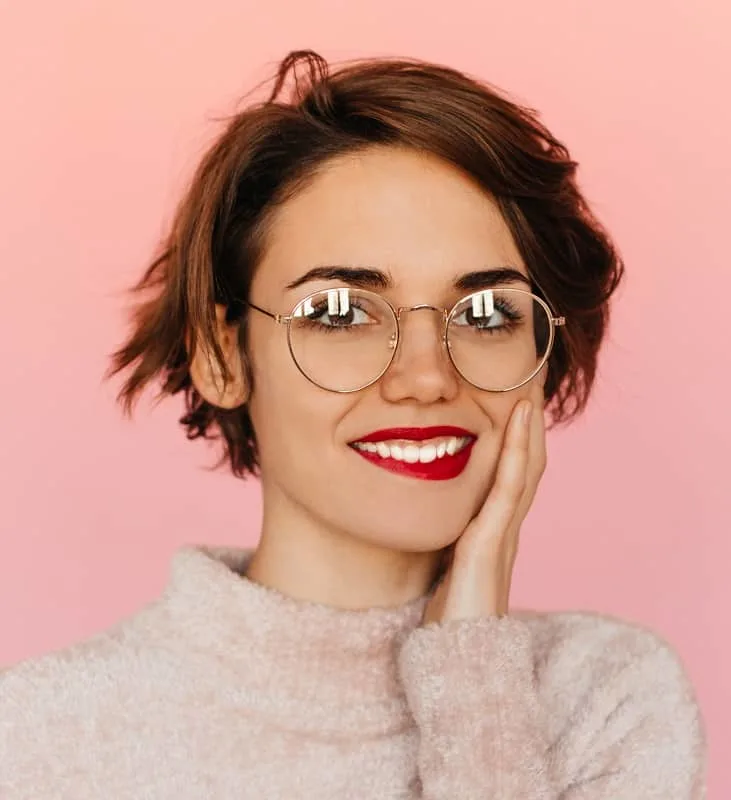 Thin straight hair is easy to style. Choose to either have it layered and wear it parted at the side or use a flat iron to add waves in with the straight locks.
17. Thin Short Haircut for Black Women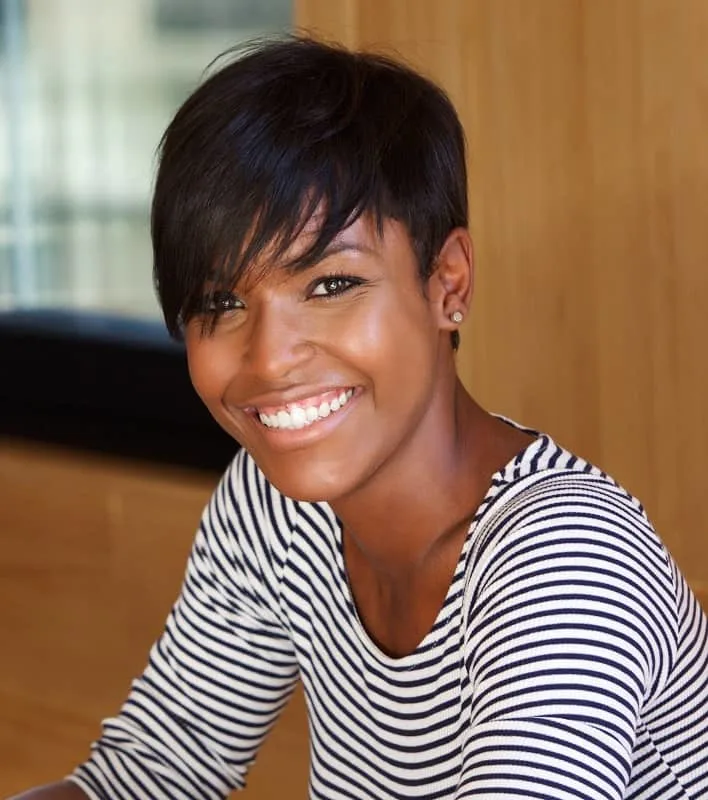 Any woman with natural black hair would love this chic hairdo. Keep the front long and sides short. Wear it straight and brush most of it forward and over the forehead for softness.
18. Short Pixie Cut for Fine Thin Hair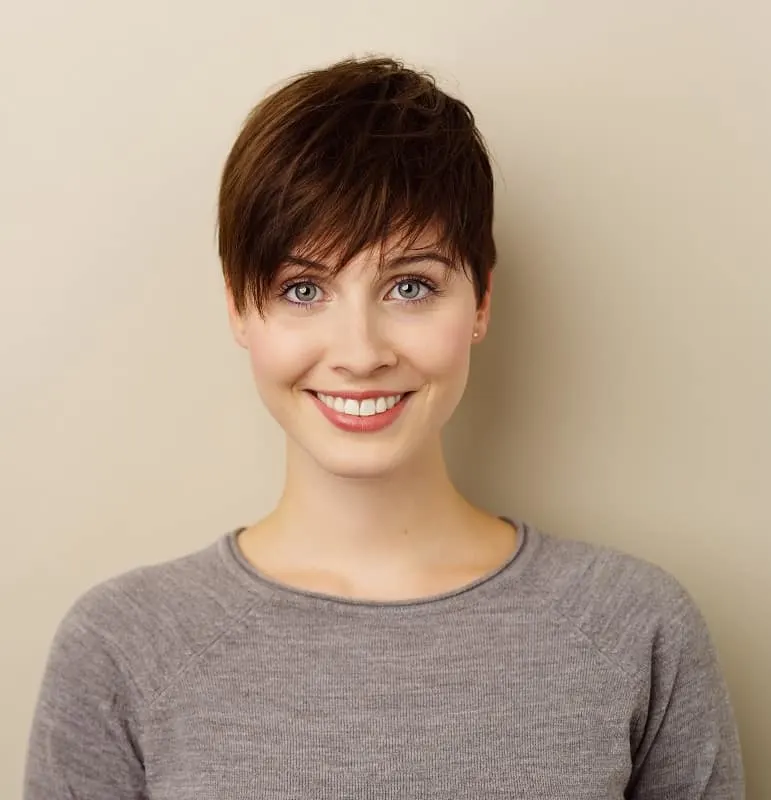 The bedhead look is very popular for women with thin and/or fine hair. The key is lots of layers, straight locks, and using fingers to slightly muss up the texture.
19. Short Hairstyle for Older Women with Fine Hair
Has your hair thinned out as you've gotten older? You can still make it fashionable just by having it layered and using mousse to shape any texture your hair has. Let it air dry and you're good to go.
20. Short Hairstyle for Fine Hair and Over 60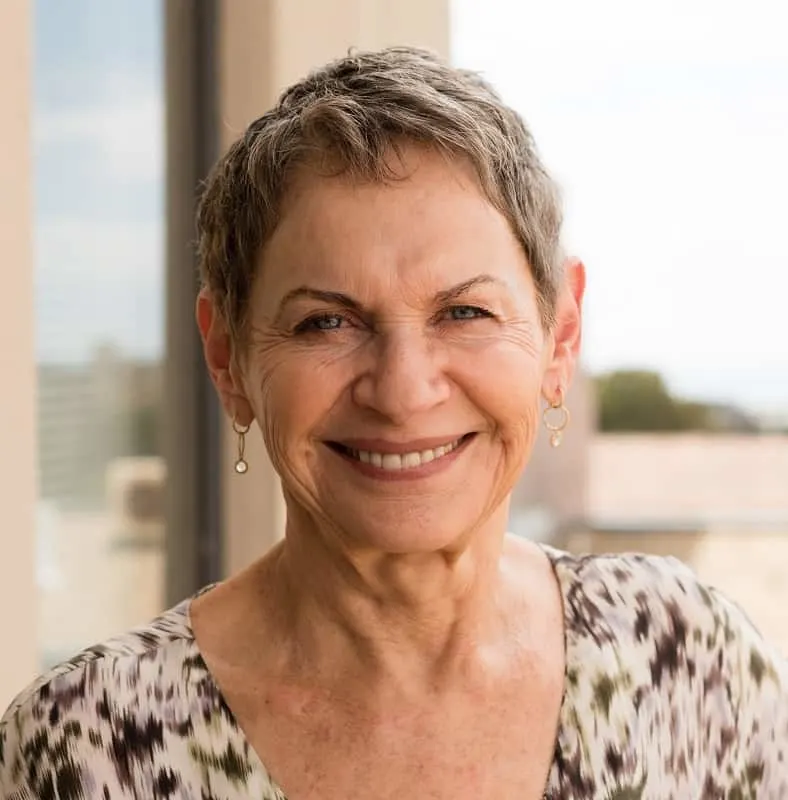 A short hairstyle like this is great for older women who don't want to spend a ton of time on their hair. The short layers are an easy way to create movement or piecey locks that are easily manipulated.
21. Short Shaggy Haircut for Fine Hair
The shaggy haircut features short layers that typically fall around the face at an angle. It can be worn with or without choppy bangs and given an addition of edgy color like green.
22. Short Hairstyle with Bangs for Fine Hair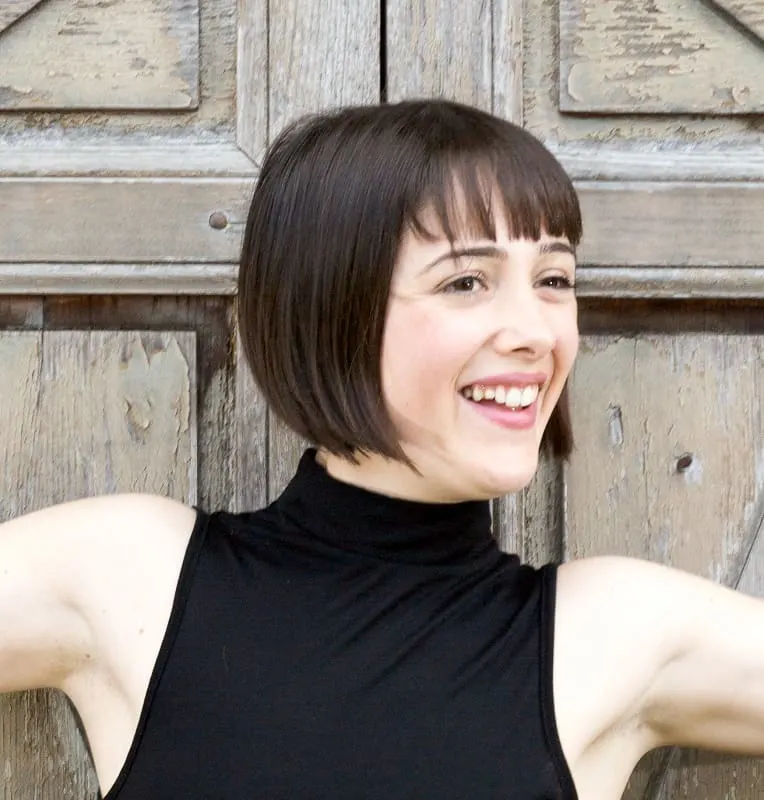 Any style of bob is sure to look great with thin or fine hair. This asymmetrical bob shows off longer locks along the face and short hair in the back. Bangs are worn straight and cut bluntly.
23. Short Haircut for Fine Hair and Round Faces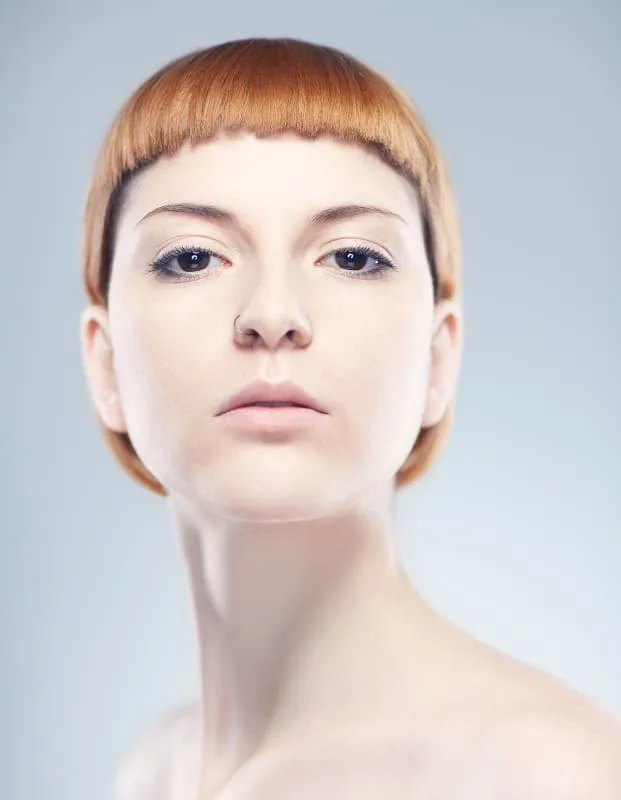 A short haircut with blunt cut tips really rounds out a small face. There are really only two lengths here: the bangs and the rest of the hair with stops at the nape of the neck. Hair is worn straight and sleek.
24. Short Choppy Fine Hair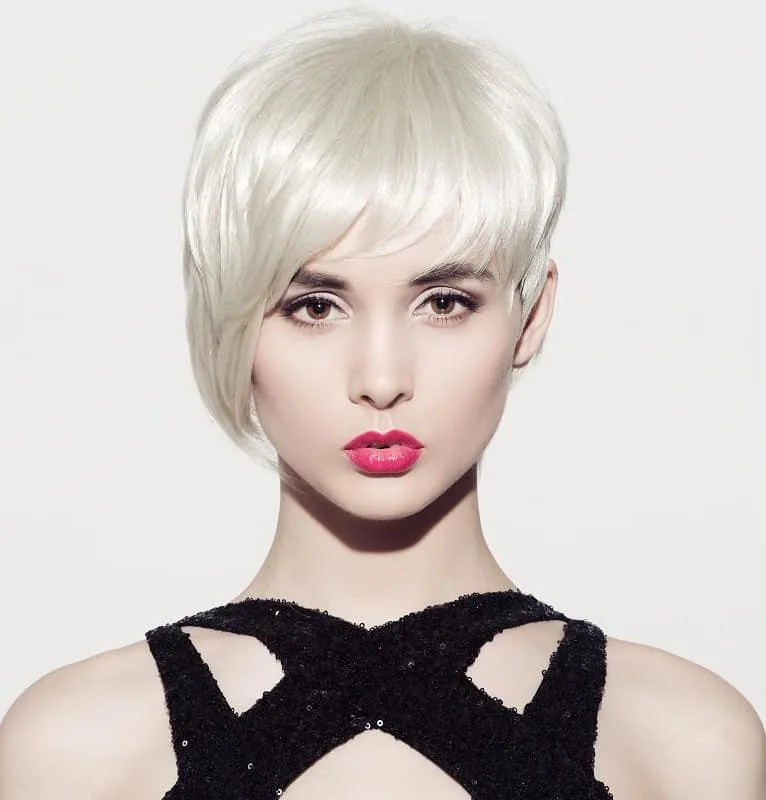 Here's an asymmetrical bob perfect for fine hair. Both sides are layered but one side is longer and the bangs are soft and side-swept. Use a bit of hairspray to tease the crown of the head for volume.
25. Short Wedge Haircut for Fine Hair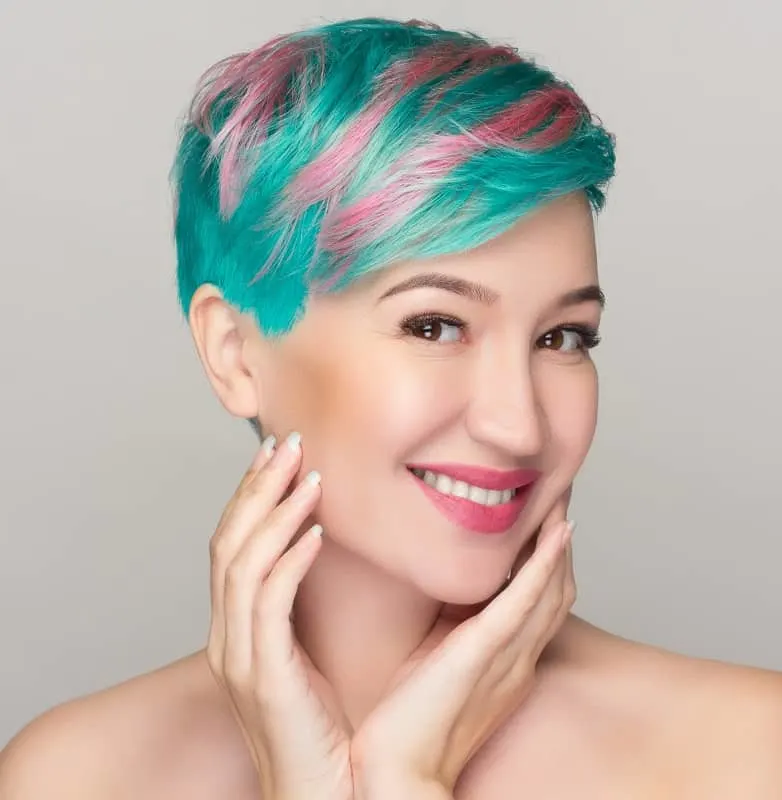 The wedge haircut is so named for the half moon shape it creates at the back of the head. Long hair is focused up front and sides are short. Add a bit of color like teal and pink to spice up your look!
26. Short Haircut for Very Thin Hair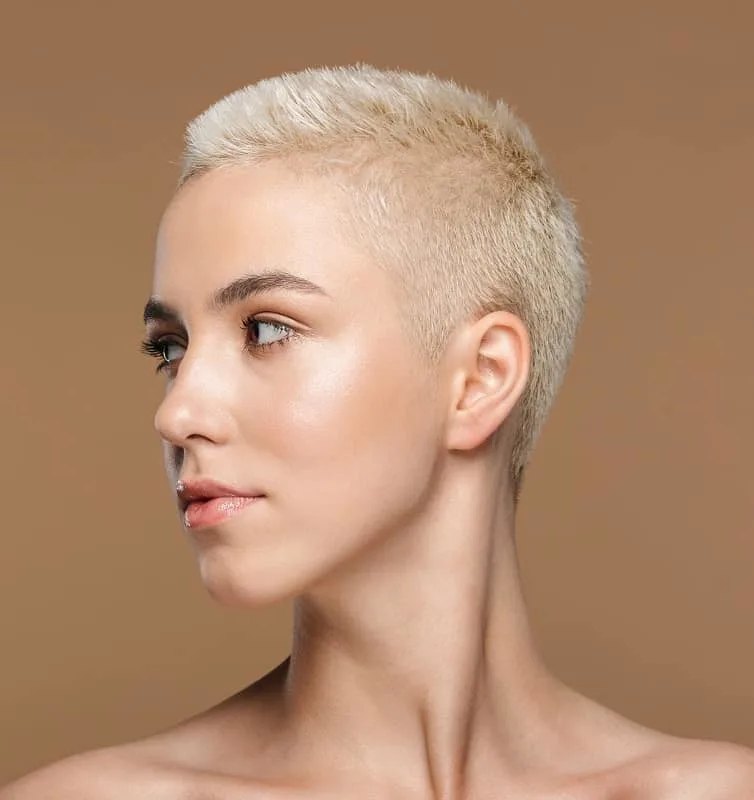 Another different take on any traditional haircut for thin hair is this cropped pixie. Hair is almost as short as a buzz cut but is feminine with the platinum color and a shiny pink lip.
27. Short Thin Vintage Hairstyle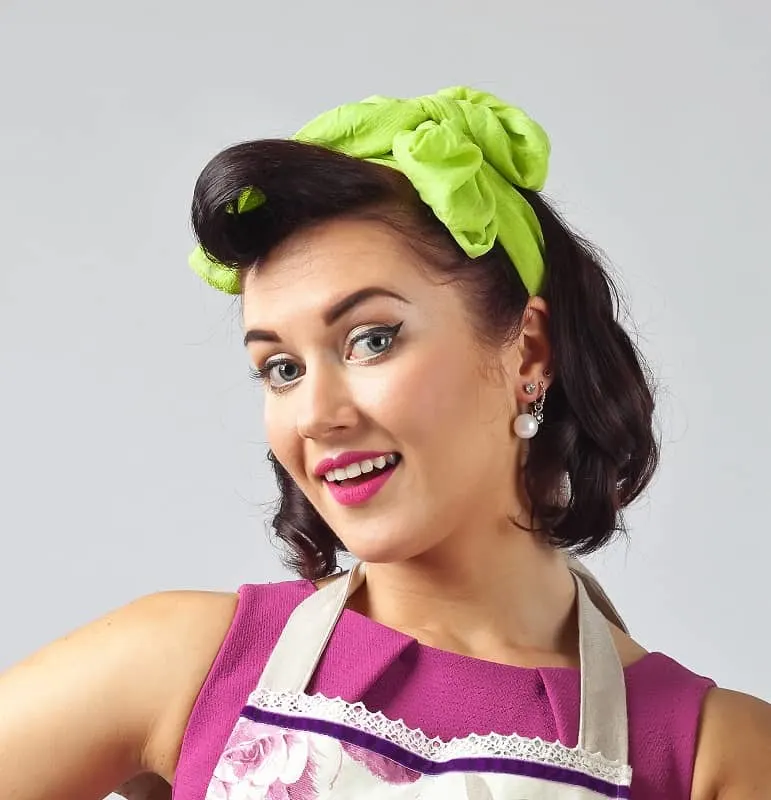 Put a pin-up spin on your short haircut by adding luscious curls to the ends and a swooped curled bang. Wrap the hair in a colorful bandana instead of a headband and add a pink or red lip.
28. Short Haircut for Square Faces and Fine Hair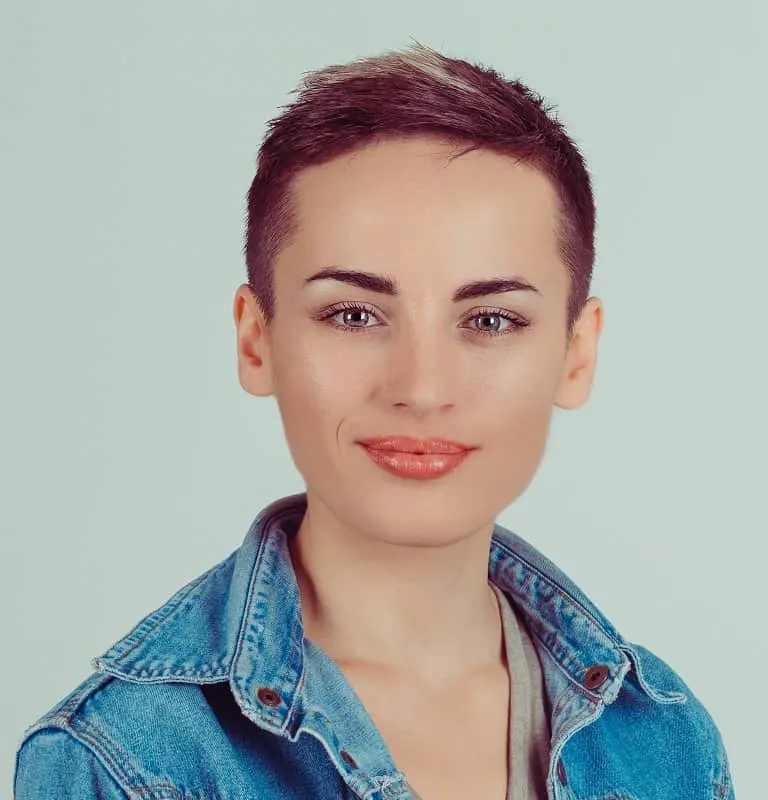 Prefer an edgy or boyish touch on your short haircut? Have the sides buzzed short and the top left long and combed to one side. A streak of blonde is a fun unexpected touch of color.
29. Braids for Thin Short Hair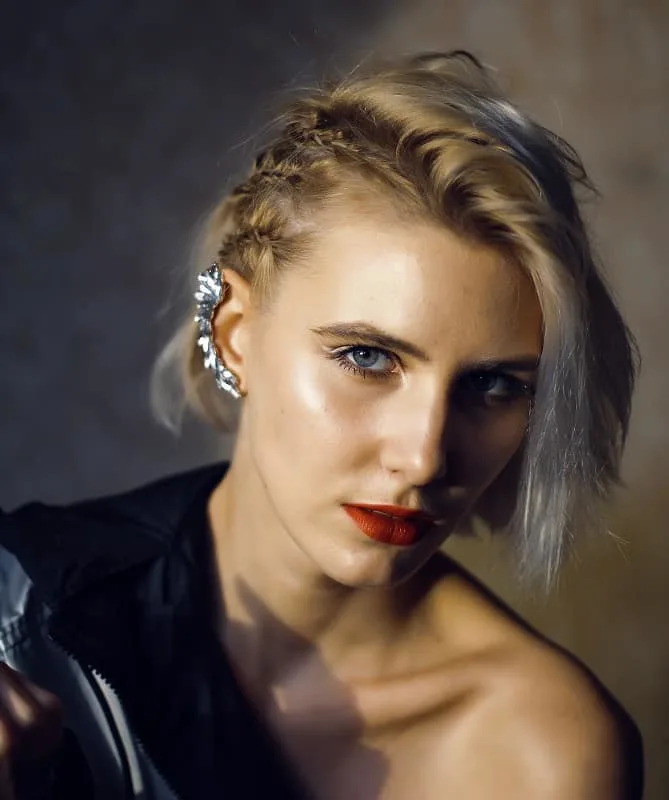 For a special night out, add in a few braids to one side of your short hairstyle and leave the other side loose and wavy. A little bling on your ears is all you need for the finishing touch.
30. Wedding Hairstyle for Short Thin Hair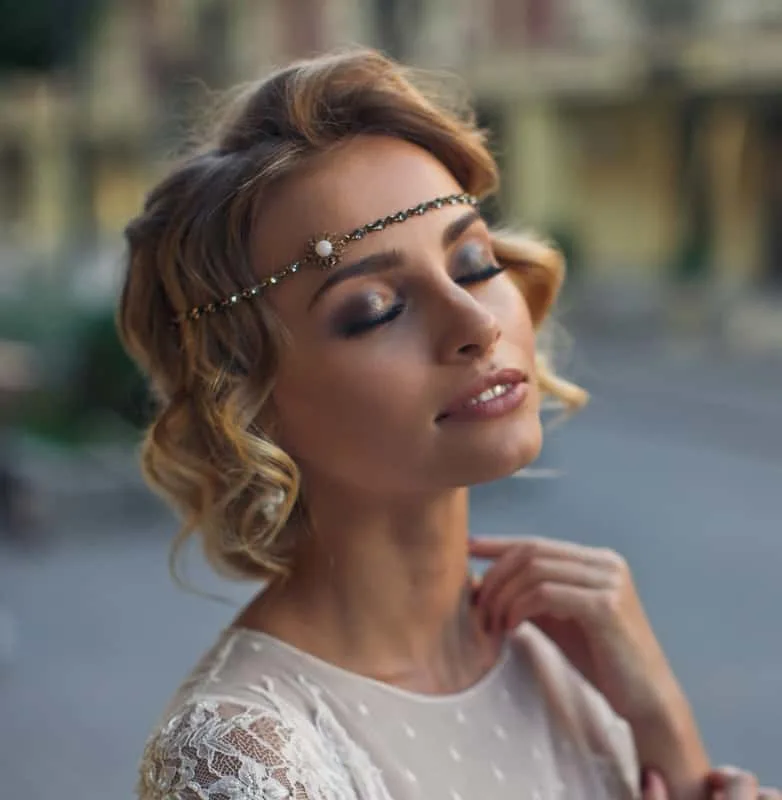 Dress up your thin hair for your special day by curling the hair for large romantic waves. Blonde highlights and a pearled headband make this hairstyle soft and feminine.
31. Updos for Thin Short Hair
Sure you could wear your short hair down to show off the cute hairstyle, but this half updo is even cuter. Just form to small space buns and leave a few tendrils around the face loose.
32. Short Fine Haircut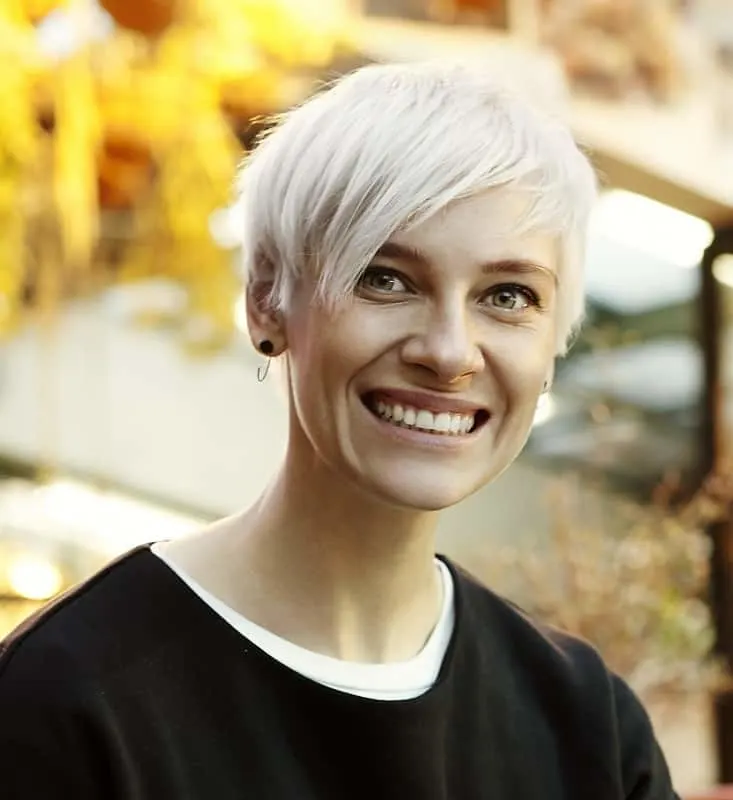 A short haircut colored in platinum shows you're fierce and spunky. For chic sophisticated style, make sure to straighten and layer the locks so they fall across the forehead.
33. Sleek Hairstyle for Thin Hair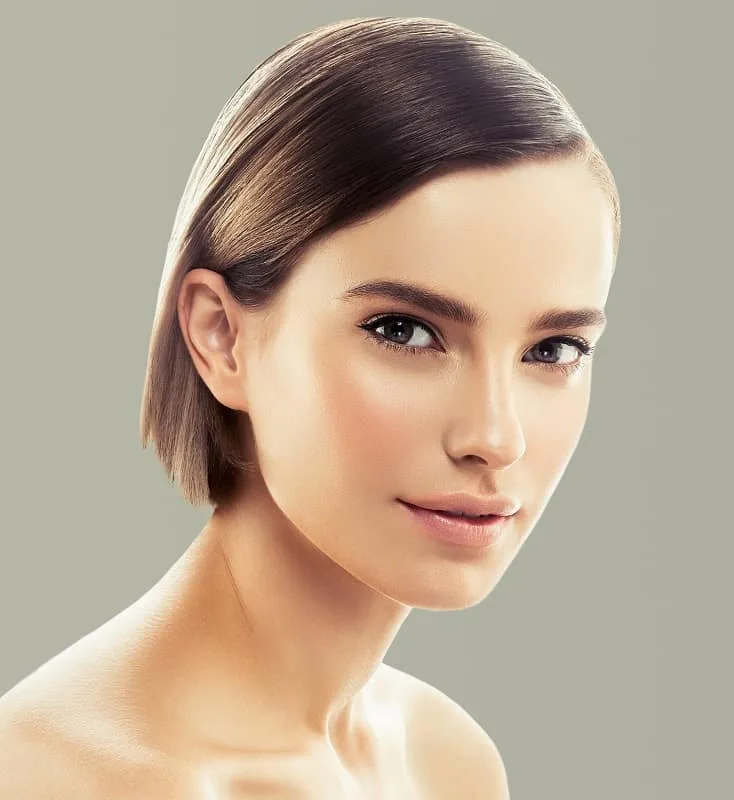 It may seem simple but this hairdo is professional for work and takes only minutes to style. Layer your short haircut and make sure to cut it at the neckline. Smooth with a straightener and hairspray.
34. Short Haircut for Thin Hair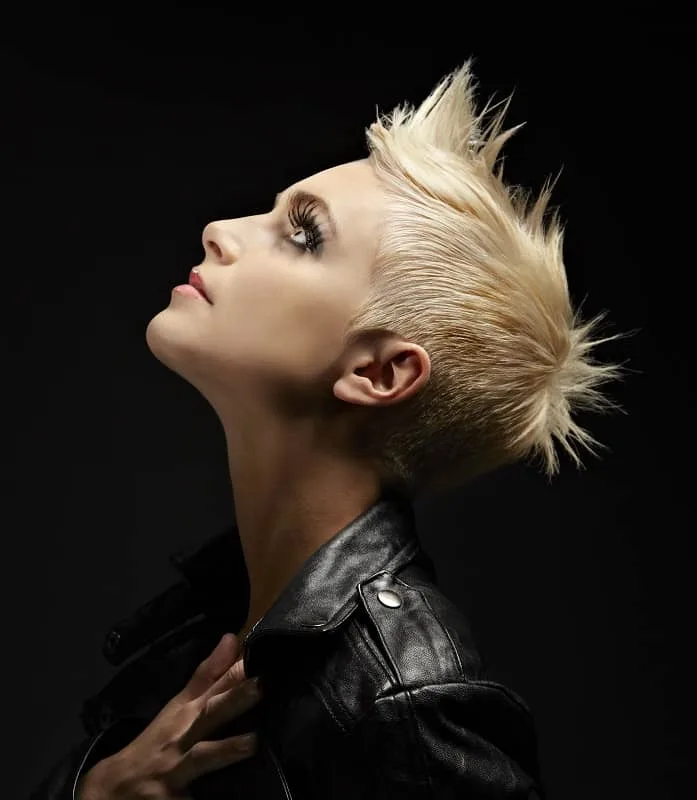 Serve up fierce impressions with a long platinum pixie and spiky texture. An undercut and short sides ensure that the top mohawk shape is the focal point.
35. Updo for Short Thin Hair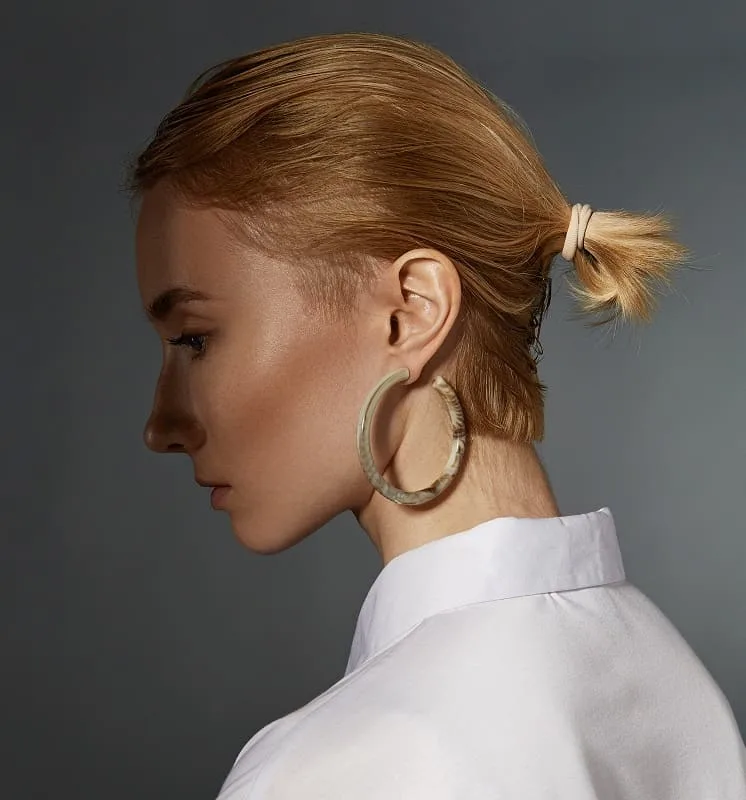 A ponytail at low or medium height is cute for a quick updo for those casual days out, but the cropped hair below the ponytail is what makes this cut something unexpected.
36. Red Pixie for Thin Hair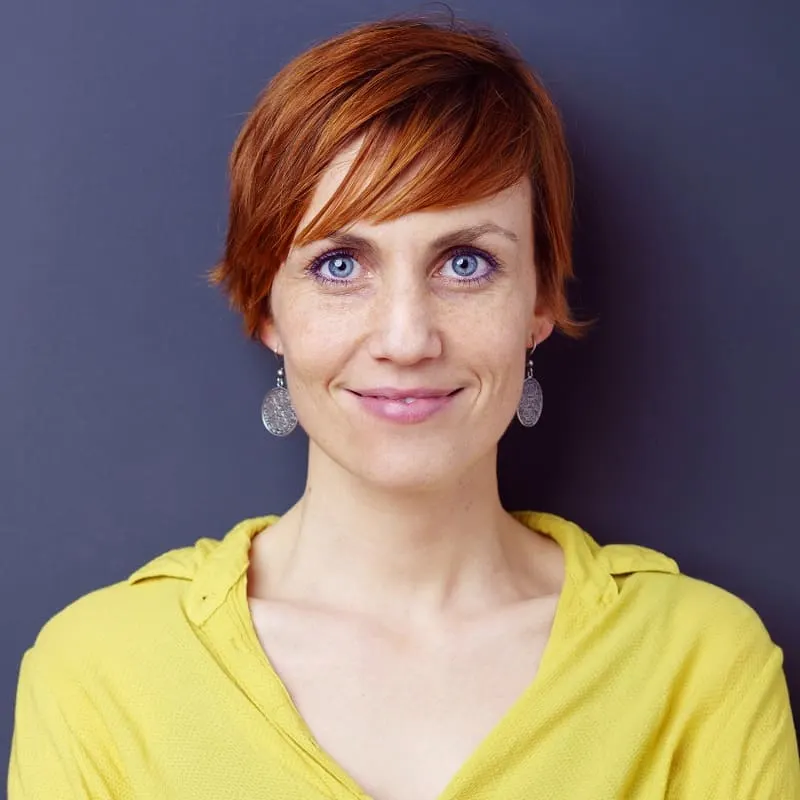 While pixie haircuts are adorable and the perfect style for thin hair, a rich bold color will make the look even better. Try a rich red hair color and pair with straight side-swept bangs.
37. Messy Pixie for Fine Hair
For both fine and thin hair, the messy pixie haircut is ideal. Hair product will be your best friend when it comes to shaping sexy locks.
38. Soft Waves for Fine Hair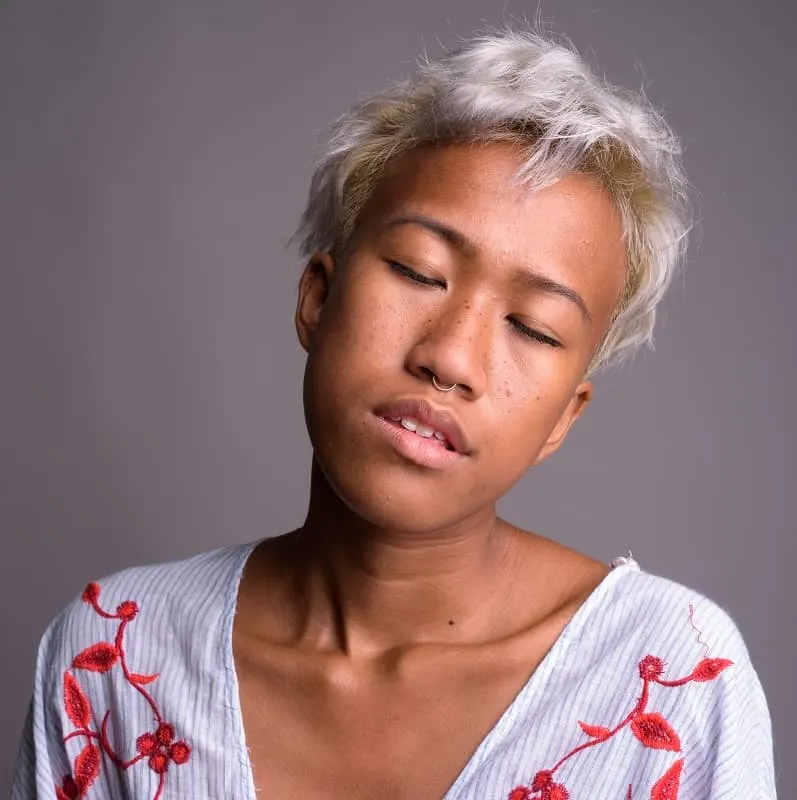 To avoid having your short haircut come across as harsh, cut your thin hair to about two inches all over. Use a hairbrush and a blow dryer or curling iron to get these soft waves.
39. Straight Haircut for Fine Hair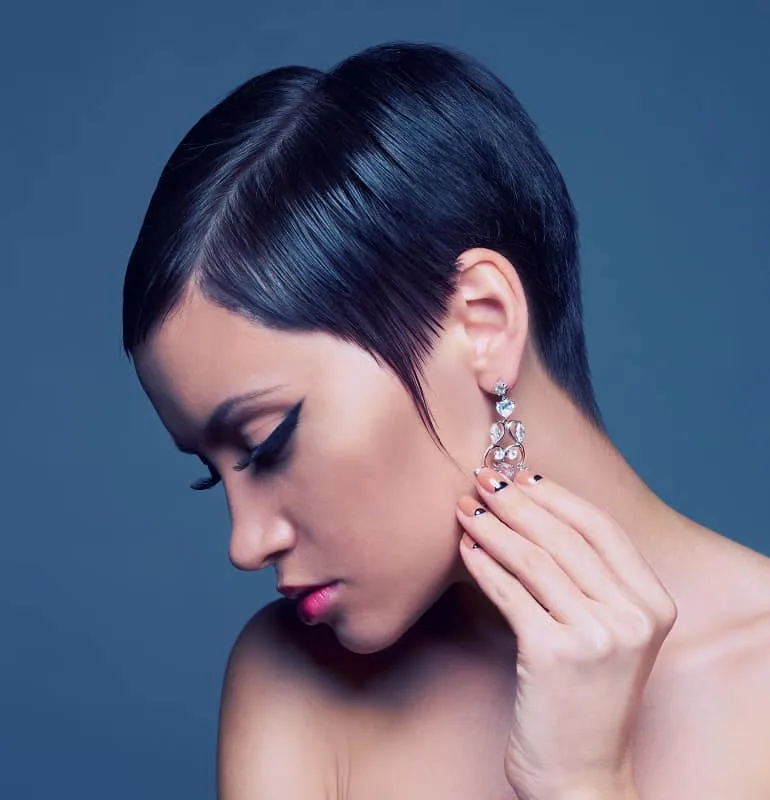 Another edgy way to style up your short haircut is by keeping hair straight, parting it at the side, and having your stylist shape points at sideburns. Keep the back to under an inch in length and the front long.
40. Cropped Pixie for Oval Face
On an oval face or for the woman with a wide forehead, a cropped pixie with soft waves is super flattering and chic. Add in blonde or platinum for a stunning color against dark skin.
41. Short Little Waves On Fine Hair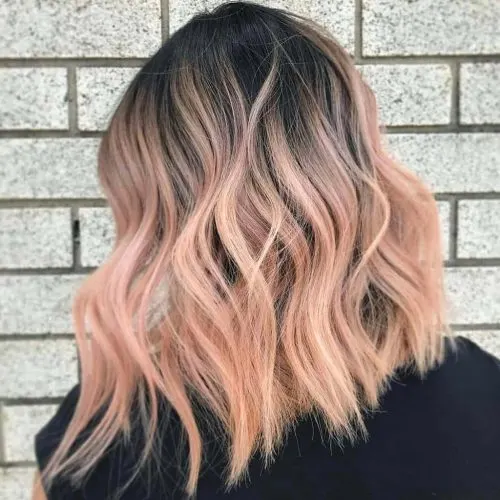 This hairstyle for fine hair is a quick way to give your thin hair some thickness and volume. Creating waves adds texture giving the illusion that your hair is much thicker than it really is.
The best part is there are so many ways to create waves! You use a heat wand, curlers, or straightener. If you are looking for a more natural way to achieve the curl opt for overnight braids, bun, or no heat curlers.
Try These Trendiest Layered Bob Cuts
42. Rock A Messy Bob for Fine Hair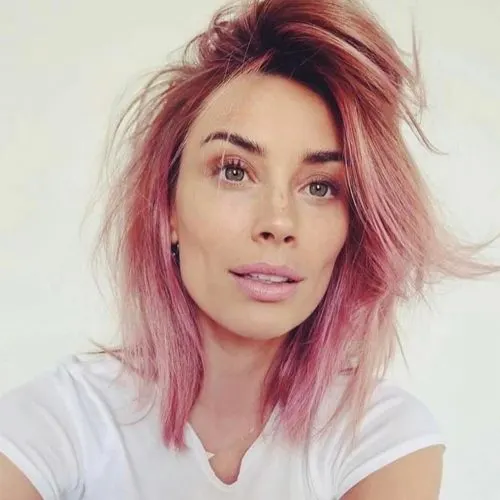 The longer your hair gets the more difficult it is to give the illusion of thickness. The short haircut bob is the perfect solution. It is fashionable, chic, and a messy bob is totally in. All you need is a bit of product to go from your everyday bob to a voluminous bombshell.
43. Embrace Your Boyish Charm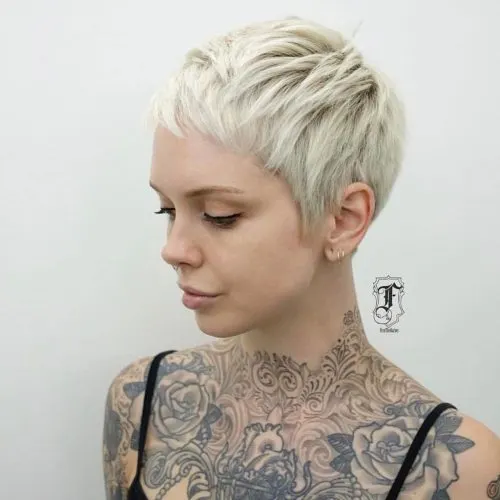 Pixie cuts have become popular recently and every woman should try it at least once! Jennifer Lawrence, Emma Watson, Scarlett Johansson and now Katy Perry have all gone for this short haircut.
Best part? It is perfect for thin hair! No need to worry about volume or your hair falling flat. Let your pretty face shine without any hair to get in the way!
44. Feminine Pixie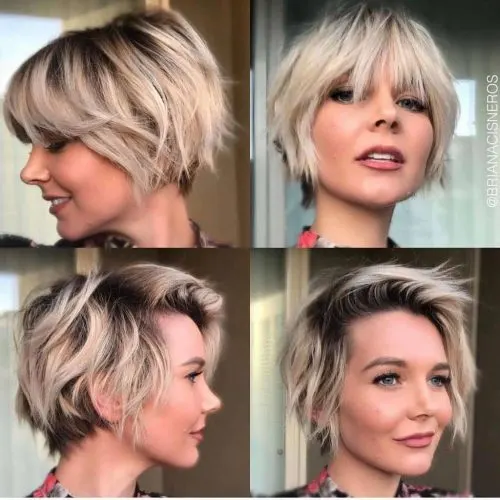 A pixie cut may be a little bit intimidating for many women. But a great solution to have all the perks of a pixie without feeling like you have lost all your hair is this look.
A feminine pixie if you will, is a great hairstyle for fine hair. Give your hair a slight wave or some wispy bangs for this fun look that is perfect for anyone struggling with thickness.
Long Layers or Short Layers: What to Choose?
45. Short Bob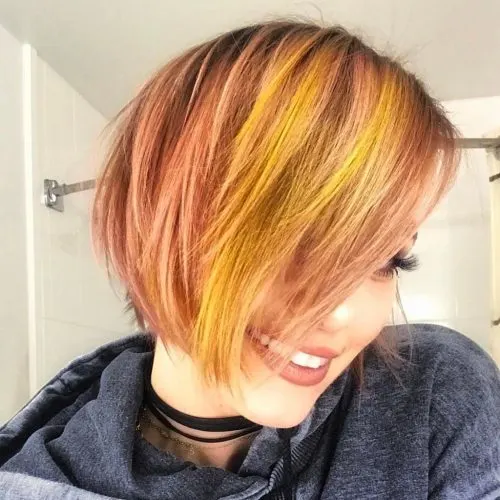 With length comes the difficulty of creating volume and thickness. The longer your hair the heavier it becomes which makes it difficult to style. To achieve that weightless look we love so much you may need to go for this short haircut.
If you have fine hair a short bob may be an easy solution to make sure your hair stays lifted and light. There is so many ways to style a bob. You can add braids, a ponytail, and lovely curls.
46. The Triple Threat – Color. Layered. Wavy.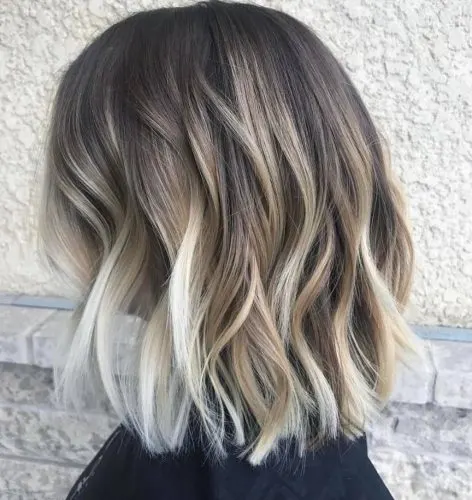 Adding a dimension can be very beneficial for girls with fine hair. It gives the illusion of more hair in a fun and playful way. Three great ways to do this is with color, layers, and add a bit of wave. Play around with different colors, highlights, and lowlights.
Check out layer options and give your hair a bit of movement with some waves. This hairstyle for fine hair is a great option for those of us really working to create fullness.
Side Swept Bangs: Must-Try Hairstyles
47. Go Shorty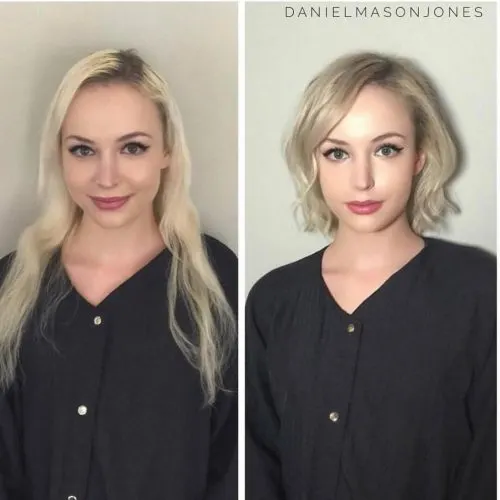 If you are a long hair addict it may be difficult to go short right away. But consider this, you don't have to sacrifice length for great style. Often you can keep the same look you love, just on a smaller scale with a short haircut.
Love side bangs with layers? No problem. Love a great balayage? Balayage it up with a shorter look. The longer the hair, the thinner it can look.
48. Color Dimension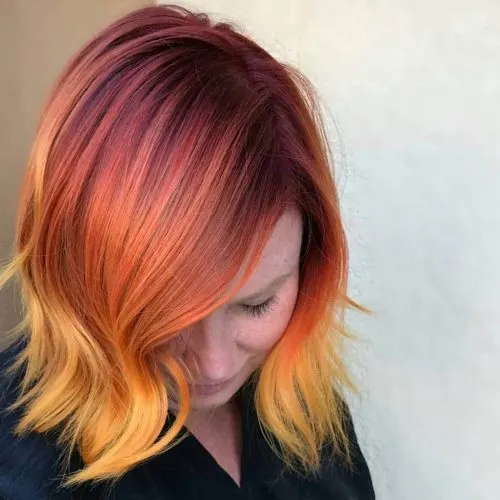 This is your chance to add some creativity. Give your lovely locks some fun colors to create the illusion of hair being thicker in some areas. Talk with your stylist on how to strategically add color to make sure your hair shines best.
49. Conservative Color Dimension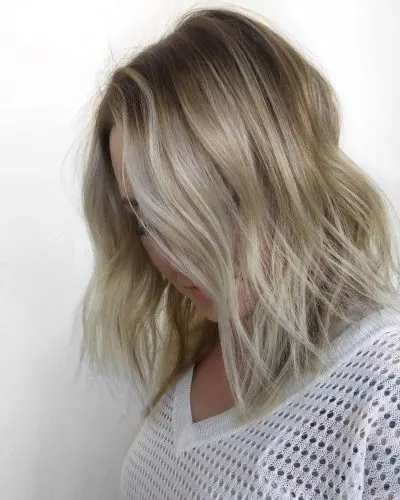 You do not need to create the illusion of dimension with fantasy colors. You can achieve the same look with a more natural style. Highlights and lowlights are a great way to create the appearance of thicker hair.
Hottest Braids: The Jumbo Box Braids We Love
50. Curl Just The Ends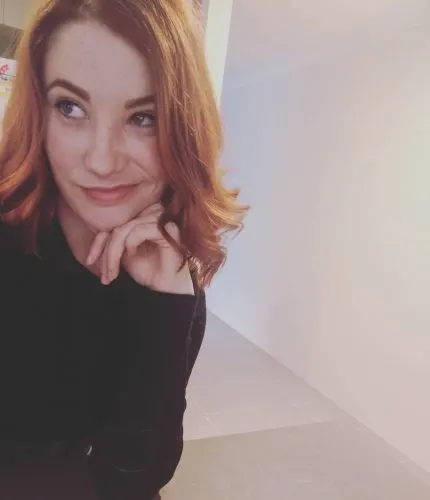 Styling thin hair can be a challenge! Products and length can weigh down hair. Some finer hair types don't curl easily. A quick and easy solution is to curl just the ends!
Minimal product and a quick way to give your hair some flair. Lauren Conrad and Kate Middleton are huge fans of end curls! Such a perfect hairstyle for fine hair, it is cute and perfect for any occasion.
51. Embrace The Thin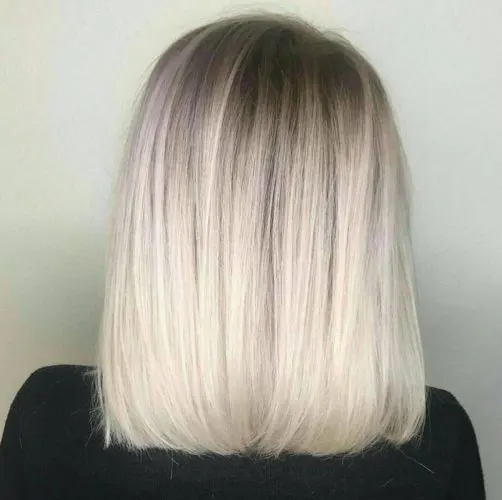 Not every great hairstyle is about making your hair appear thicker or adding volume. A simple straight short haircut is a super chic way to style that thin hair. A simple short cut is easy to maintain and always a sophisticated look.
52. Add Some Drama – AKA Side Bang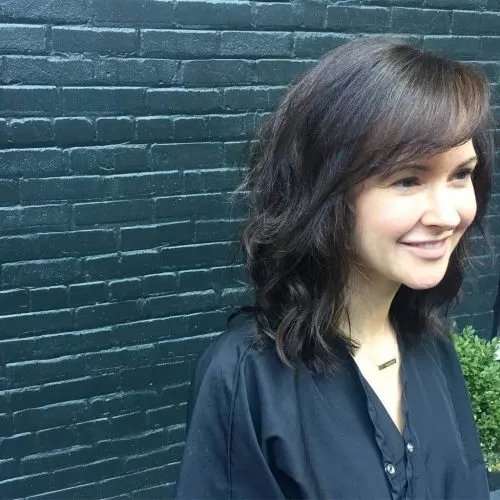 Spice up your hair with some side bangs. The struggle of styling your hair every day doesn't have to be so difficult when you can work a simple side bang. Simplify your routine and get your mornings back with this hairstyle for fine hair!
53. Volume in The Back, Sleek in The Front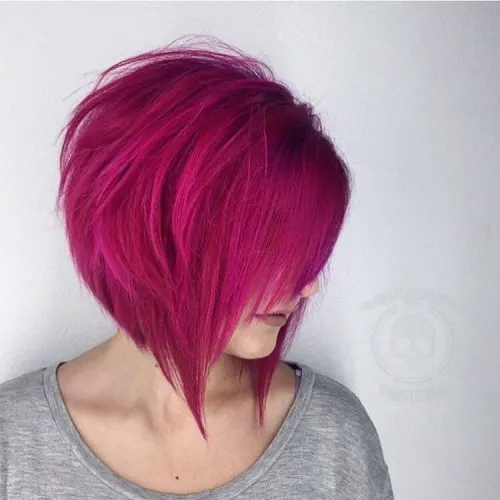 A great cut can do a lot for your hair. Some cuts create thickness and others can leave you feeling bare. Opt for a cut like this that creates volume in the back. The long to short layers in the back create a fullness to the hair. Perfect for those looking to add a bit of thickness.
Women's Most Classy Short Natural Haircuts
54. Side to Side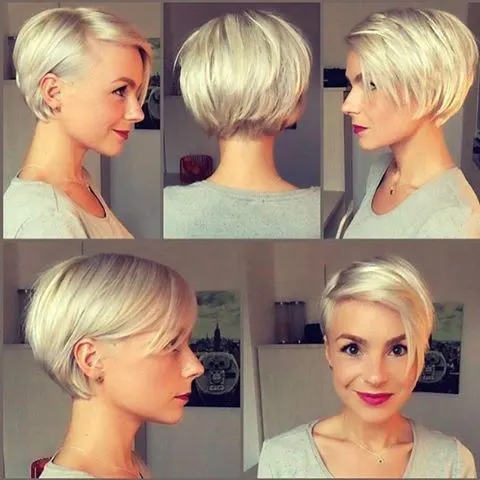 You do not have to go for a major cut to create the illusion of more hair. Rather a simple side part is a chic way of styling for fine hair to create a bit of thickness. The best part is you do not need to visit a stylist to achieve this look! Mix up your part to find ways that give your hair a new look. So easy.
55. Get a Little Rock 'n Roll With Some Choppy Layers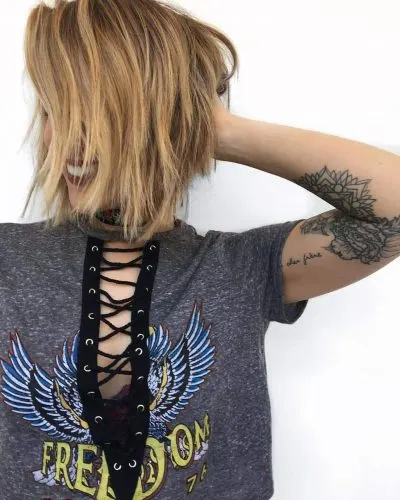 Layers are a fun way to add movement and dimension to your hair. If you want to go for a really bold look go for a choppy layer to give your hair a little rock. Tousle that pretty hair with a bit of product to give it a bit of roll. Your hair will be bouncing all night long.
Magnetic Short Hairstyles for Youthful Teenage Girls
Have a Look at These Amazing Short Hairstyles for Fine Hair
Short haircuts are a perfect solution for women with fine hair. There are plenty of options to style, cut, and color your pretty strands for any desired look. You just got to know how to play your strengths.
From fantasy colors and sophisticated cuts to everyday looks and quick fixes, there are sure to be hairstyles for any kind of fine-haired woman out there.