Pixie cuts are so feminine & chic! If your hair is thinning and you want a new hairstyle then a pixie cut is great hairstyle. It allows your hair to have volume without the thinning ends or roots. No one will notice as the pixie cut will mask it.
Depending on your personal style and preference you can choose a longer or shorter pixie cut. Women with fine hair tend to prefer shorter pixie cuts, while women with voluminous hair usually choose longer styles.
Just remember that these are just preferences of various women, there are no rules. It's up to you to choose what suits you the best.
Things to Consider When Getting a Pixie Cut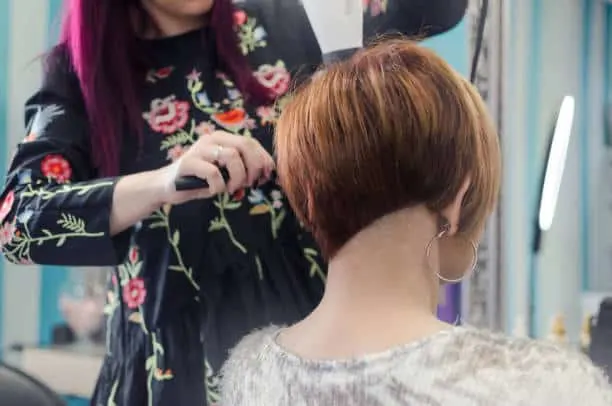 However, just deciding to get a pixie cut is not a walk in the park. You have to consider the pros and cons prior to getting one done. It is a trendy hairstyle, however, it may not be easy. You may have many doubts, questions and even assumptions prior, during and after the style.
Here's what you should consider:
If you're comfortable with your long hair then this will take some time to get used to. Short hair is chic but you may be missing your hair length.
Your hair is always growing but because the hair is short the new growth will be more visible. Your hair will look longer as well as uneven. So you will need to go to the salon every 1 – 2 weeks for a touch-up. Therefore, you have to allocate the money towards it.
Styling time is reduced: The shorter the hair, the shorter the styling time. You will up and out the door in no time.
Short her hair makes you look youthful. There's no real proof behind this theory. However, if you notice how you love your friends or family members pixie cut? And they always look bright and youthful? The cut allows us to their beautiful features such as their high cheekbones, bold eyes, cut nose, and so much more.
Suitable Pixie Haircuts for Thin Hair
Here are 50 stylish pixie cut to choose from for your thin hair.
1. Short and Uneven Pixie Cut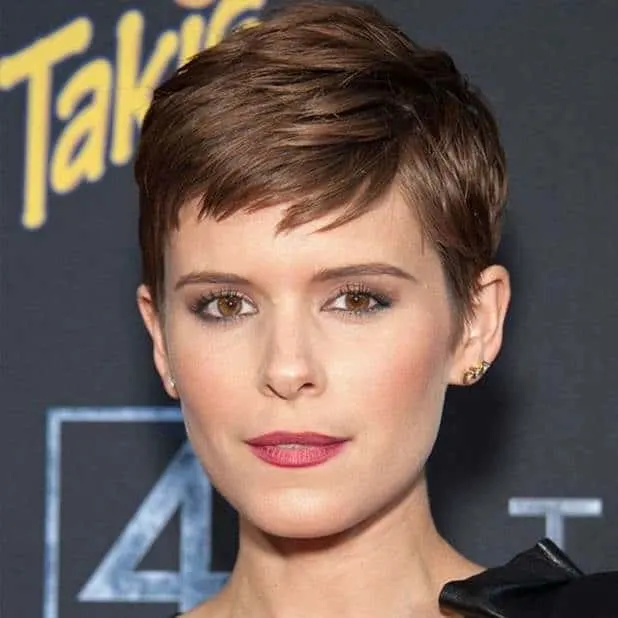 This stylish pixie cut is great for your hair if the ends are thinning. They could be thinning due to breakage, heat or color damaged. So just cut it off and style it into a thin pixie.
Ensure to comb the hair down into your face so that your sideburns and bangs are prominent. The uneven cut will add layers to your hair making it look voluminous when it is not.
2. Wavy Pixie Cut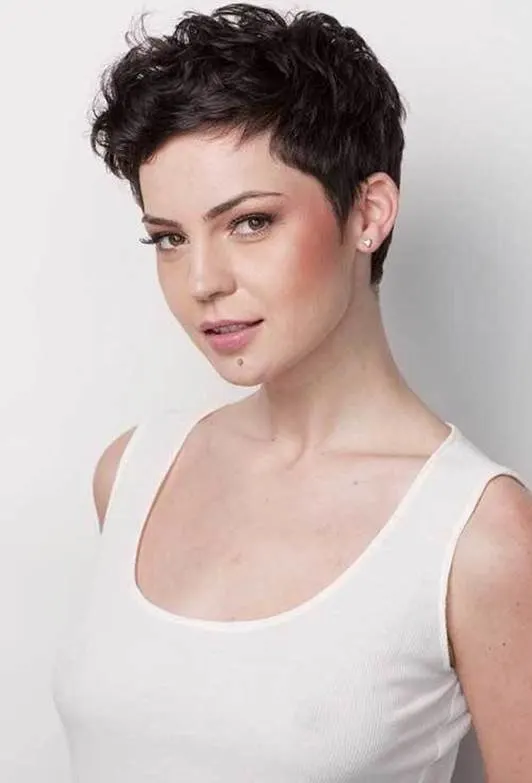 We love this hairstyle because the wave and curls will add texture to her overall look. You can tell that model is looking beautiful with her sleek eyebrows, bold eyes, pointy nose, and soft lips.
Hence, pixie cuts for fine hair allow you to emphasize your naturally beautiful features. You would need hair spray in order to order to maintain the sheen and waves of your hair.
3. Textured Pixie Cut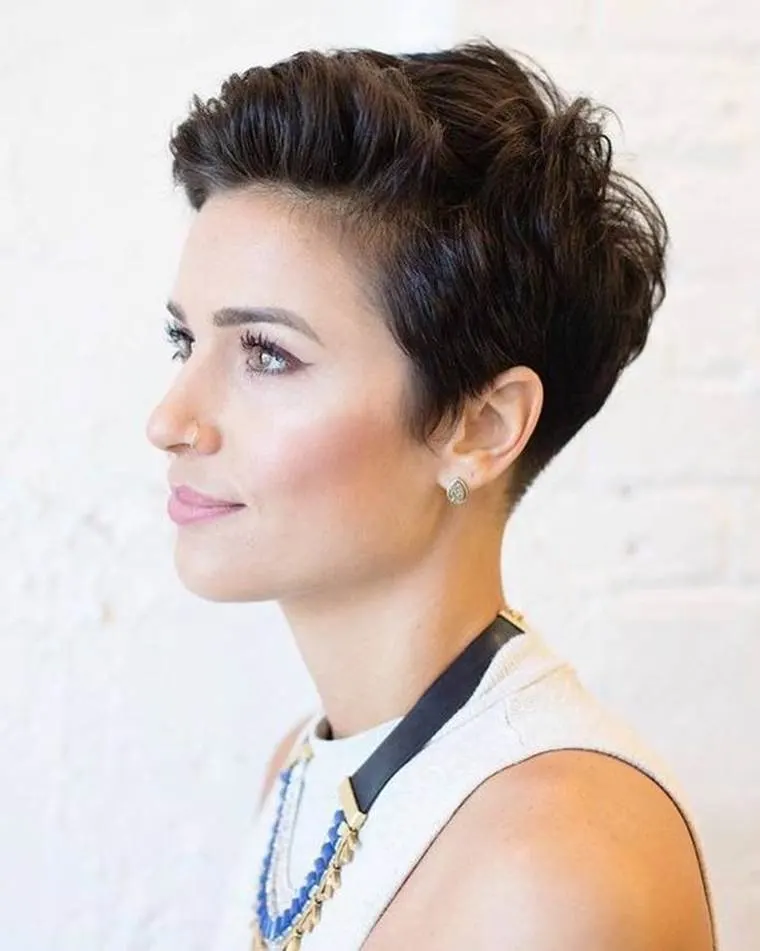 Her texture is achieved by curling her hair using a flat iron or curling wand. This will add curls or waves to her hair that adds dimension.
4. Blonde Shaggy Pixie Cut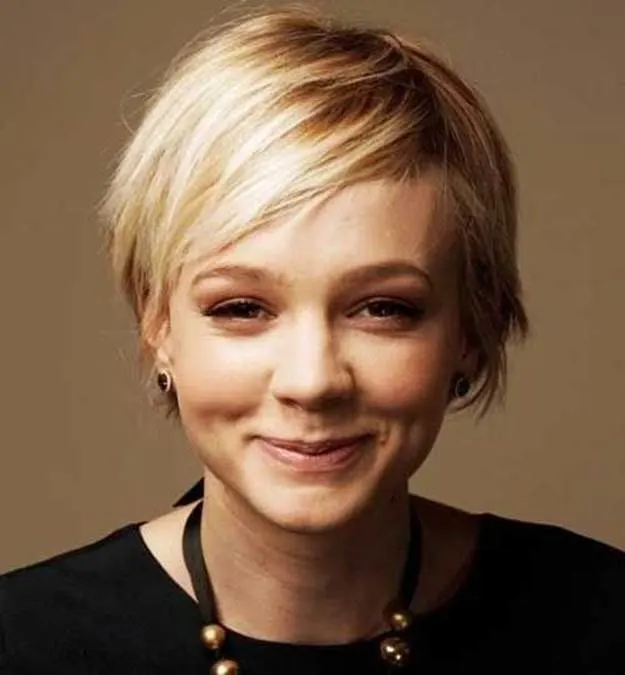 This hairstyle is similar to a boy cut because the front portion is longer yet evens out with the back. It's a great pixie hairstyle for women with thin hair if your hair grows very fast.
5. Silver Fox Pixie Cut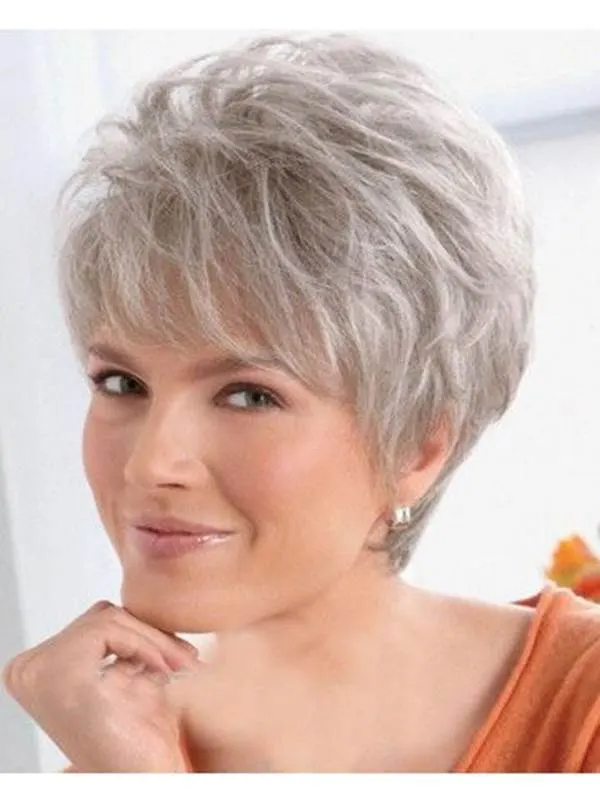 This hairstyle is for the older women who's hair started thinning due to age. You can cut your hair into a pixie cut. The stylish pixie cut for fine thin hair will allow you to look 5 – 10 years younger than you actually are. And, who wouldn't want that?
If your hair is extremely thin then this stylish cut is perfect for you. Most of your hair will be gone but cut with uneven layers. Then, you would add mousse or stylish gel for you to comb the hair upward in order to achieve the spiky look. Maintenance will be needed especially for when your hair is growing out to cut in order to maintain the shape and look.
7. Jet Black Pixie Cut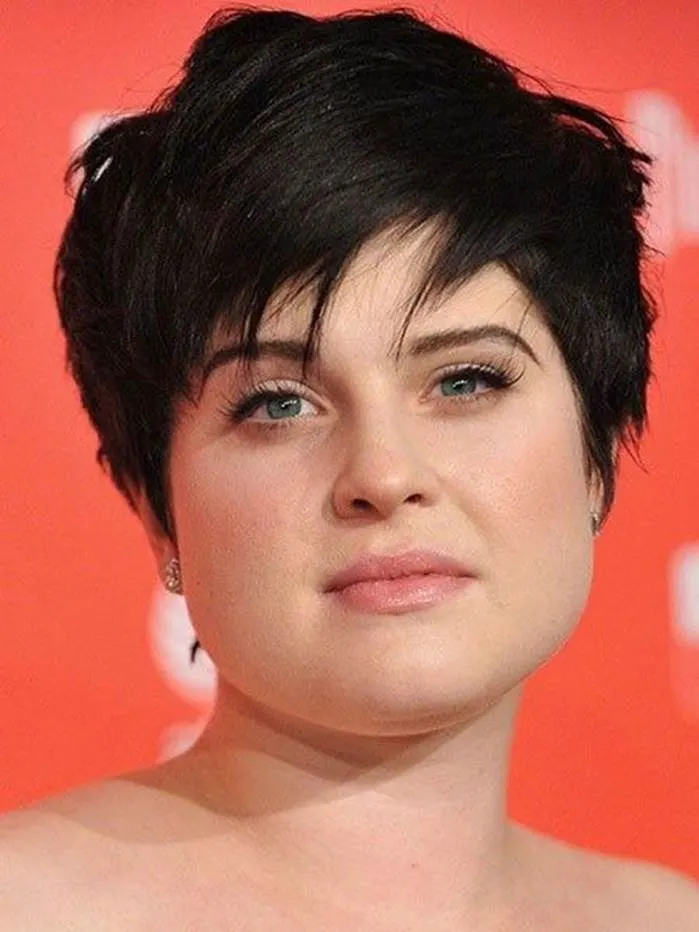 This thin haired pixie cut for women with fat faces is beautiful. If your thin hair is specifically on the ends while the top is full then you can achieve this hairstyle Then, you would get bangs, fringes, and sideburns cut to frame your face. The color doesn't have to be black, you could do red, brown, brunette or even silver!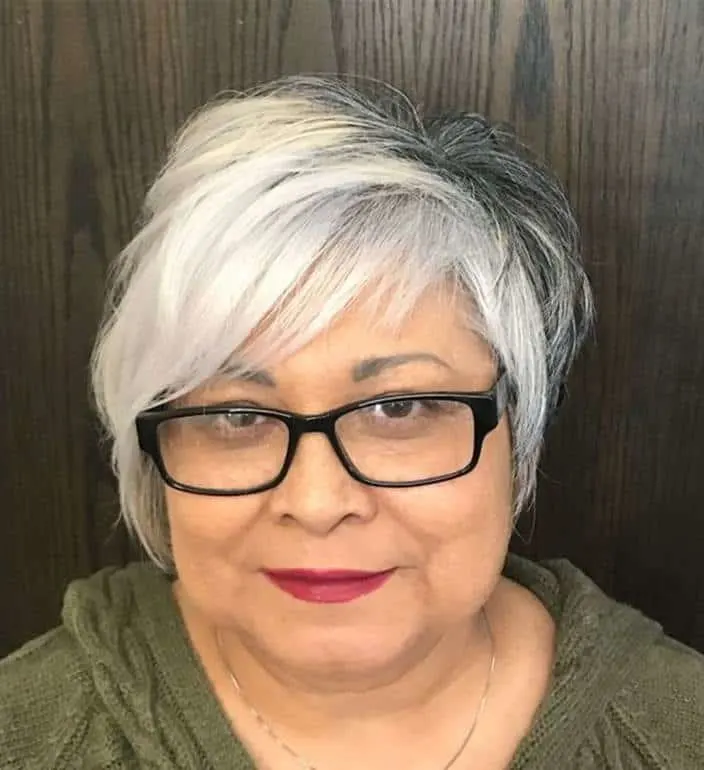 For when the greys start to appear then you can transition to this pixie cut for thin hair. The ends would be really low while the top is heavy. The heavier portion would have the bangs to frame your face as well sideburns for dimension.
9. Bob-Like Pixie Cut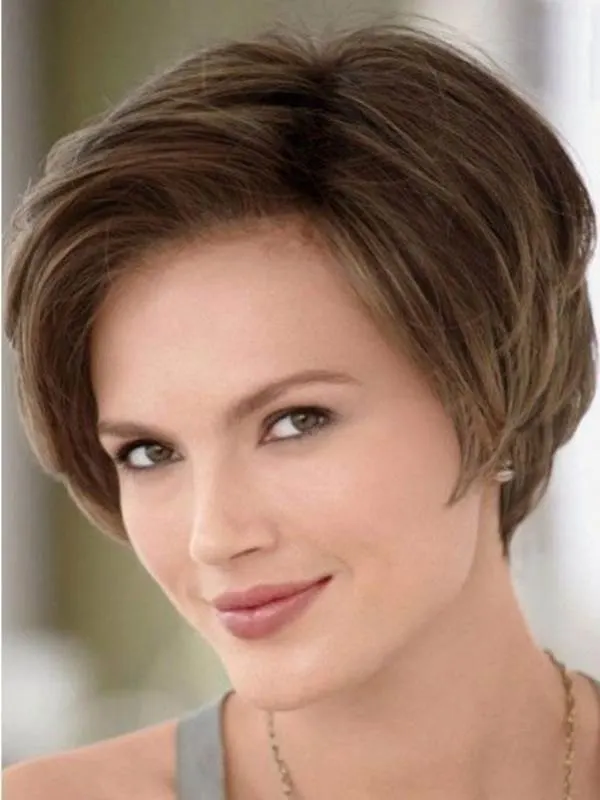 This pixie cut is very stylish because it is shaped like a bob. Her hair is beautifully cut with layers, angles as well as a mini-bang. Don't you love it? You can do a deep side part or a middle part. The style is very classy and should be worn to your next event.
10. Blonde Vibes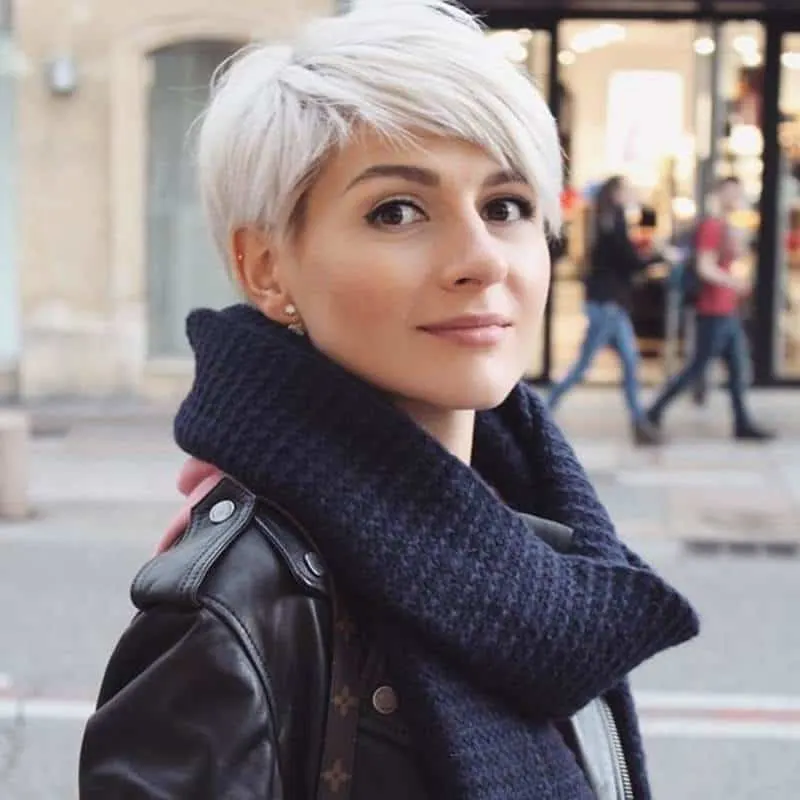 If you've ever wanted silver or a pixie cut or both, then this could be the hairstyle of your choice. Your thin hair would be cut into a pixie cut with a bang. The bang will add volume to the overall hairstyle. You can spice it up by adding a deep side or middle part as well as curling your hair.
11. Blonde Highlighted Low Pixie Cut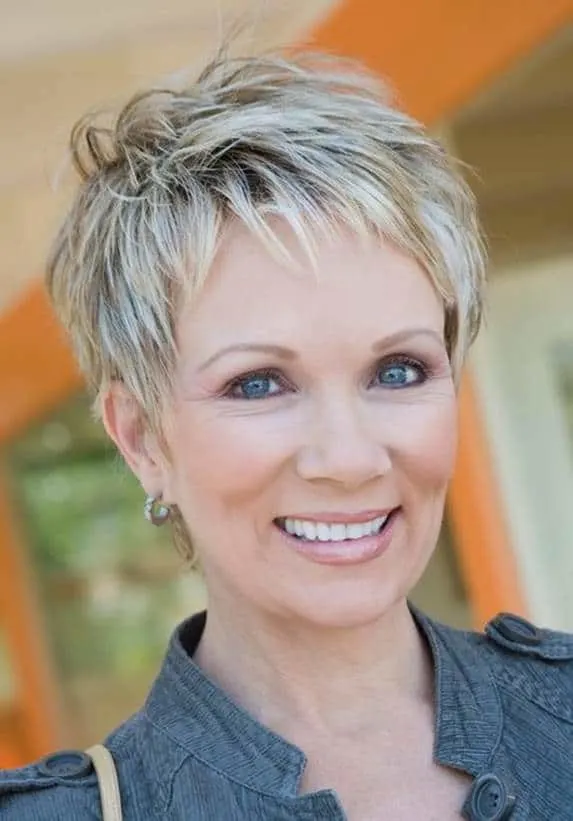 A suitable pixie for older women with thin hair. As you age you may want to add highlights to feel youthful again. While your hair is short as well as very low maintenance you can add your blonde highlights. The highlights and cut will reduce your age by 5 to 10 years. Then you can cut uneven layers to keep the hair looking fresh.
12. Honey Blonde Hues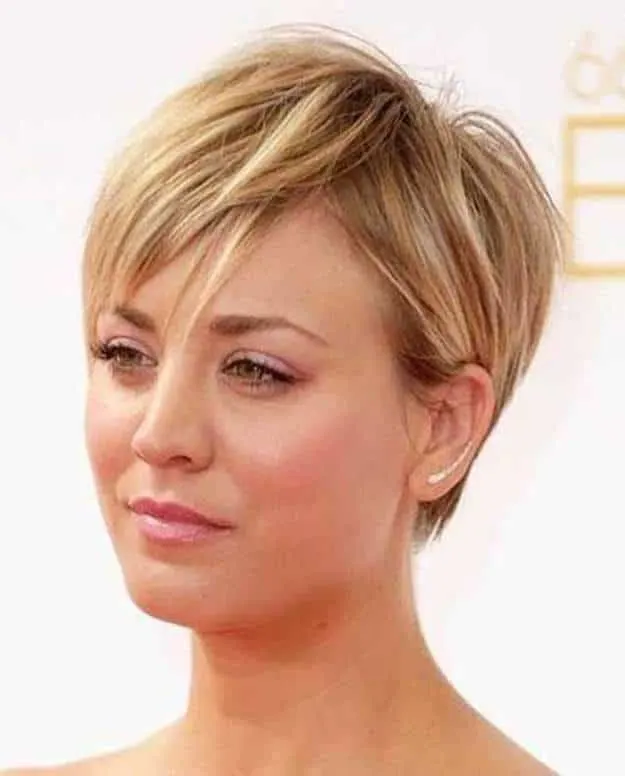 A very simple pixie cut for thin haired women. The front layers are longer than the back which adds volume to the overall look.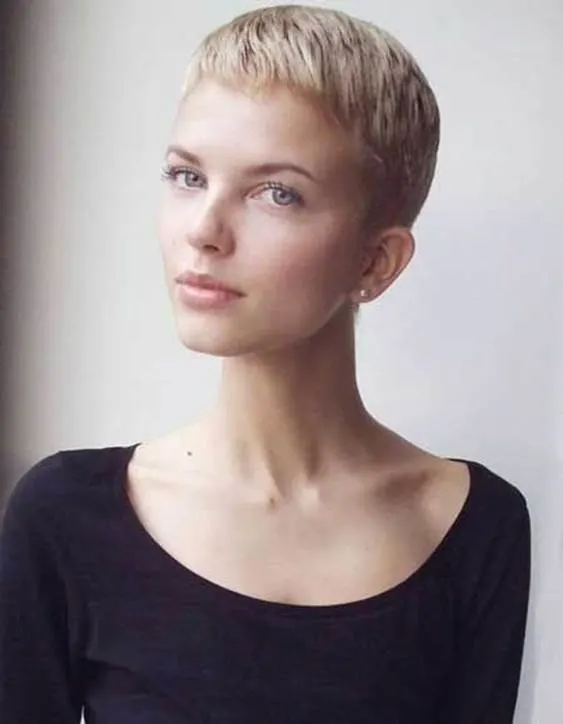 The cut is very low because it has no bangs, fringes or sideburns. It's a minimalistic pixie cut that will have all eyes on you.
14. Black Low Pixie Cut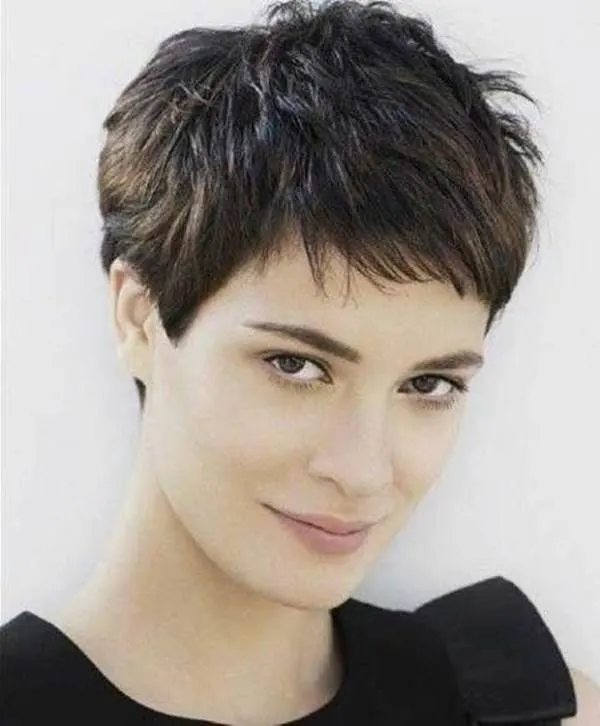 Our model is serving looks with this choppy pixie cut for women with thin hair. As you can see it took nothing away from her chiselled jaw bones, bold eyes, cut note, and beautiful lips.
15. Dark Brown Pixie Cut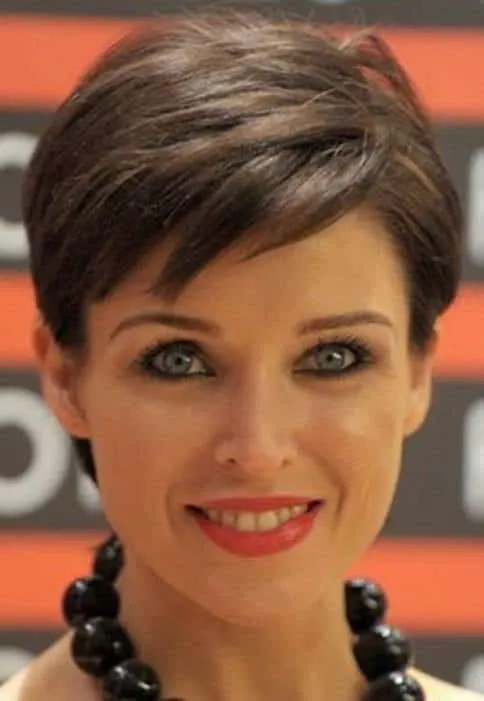 Pixie cuts are great especially the various colors that you choose to wear it in. Her hair is cut with low fringe bangs that don't take away from the beauty of her face.
16. Low Bang Pixie Cut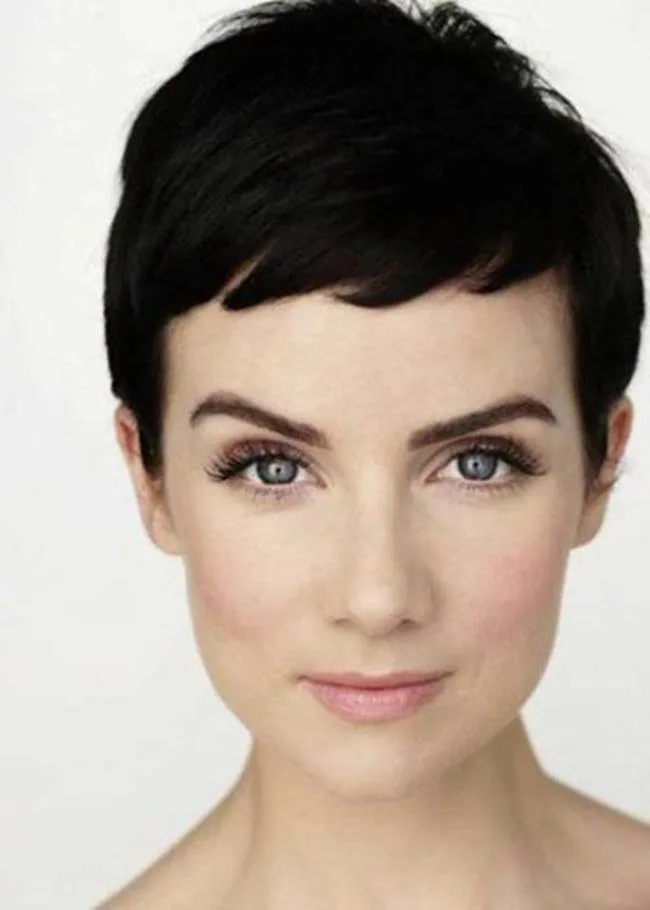 This pixie cut with thin hair has an even bang with layers. The bang aids in highlighting the model's best features. In addition, it's not the common bang that is worn by everyone.
Amazing Long Layers with Bangs Hairstyles
17. Layered Blonde Pixie Cut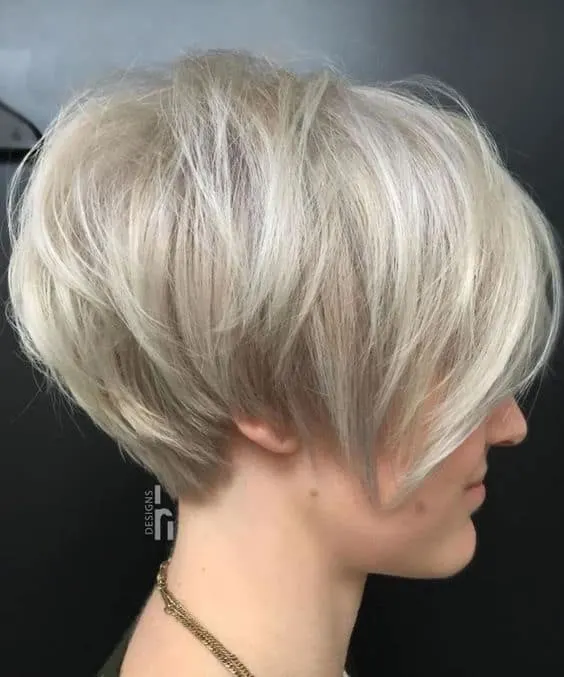 We love this cut because the side view shows the volume, dimension and texture shot! We are in love with the stylish cut and you should get ut tool.
18. Blonde Pixie with Side Part
This pixie cut is simple yet chic. Her bangs are brushed into her hair as well as behind her ear. It's a diverse hairstyle that can be worn to the supermarket and the runway.
19. Side Swept Bangs and Sideburns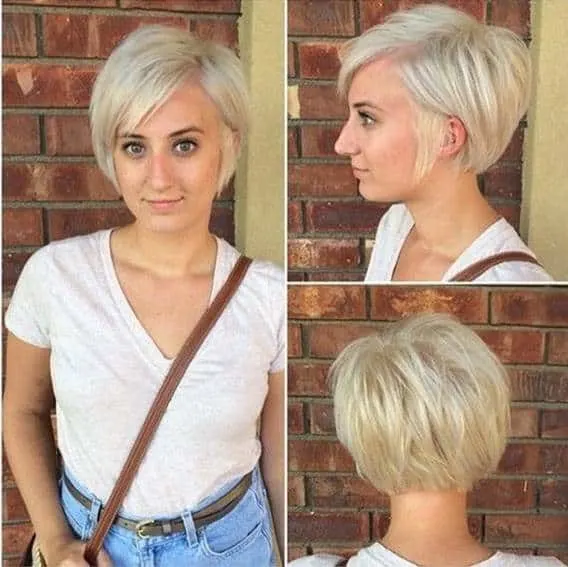 Another stylish fine haired pixie cut that should win your heart. The side swept bang is popping. In addition, the female sideburns are very creative. Lastly, her hair looks fuller all around.
20. Grey and Blonde Pixie Cut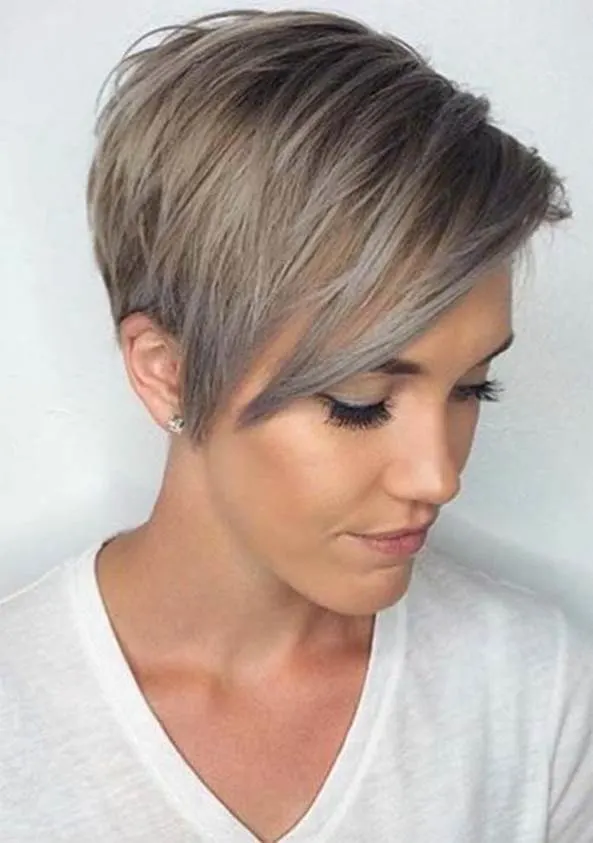 Pixie cut hairstyle was the number one hairstyle during the nineties. The next time you want a pixie cut for your thinning hair tell your hairstylist that this is the style you desire.
If you want to look more feminine, find some cute silver earrings and rock them, it's a great way to spice up the asymmetrical pixie cut hairstyle.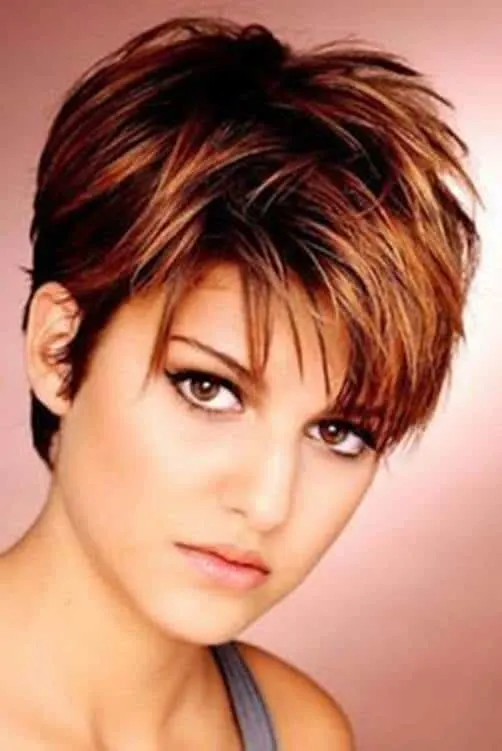 The blonde highlights add a playful look to your hairstyle. In addition, it's a beautiful contrast between your dark roots and light hair. This pixie haircut for thin hair will need a lot of maintenance in order to preserve the health of your hair while it is bleached.
22. Black Textured Pixie Cut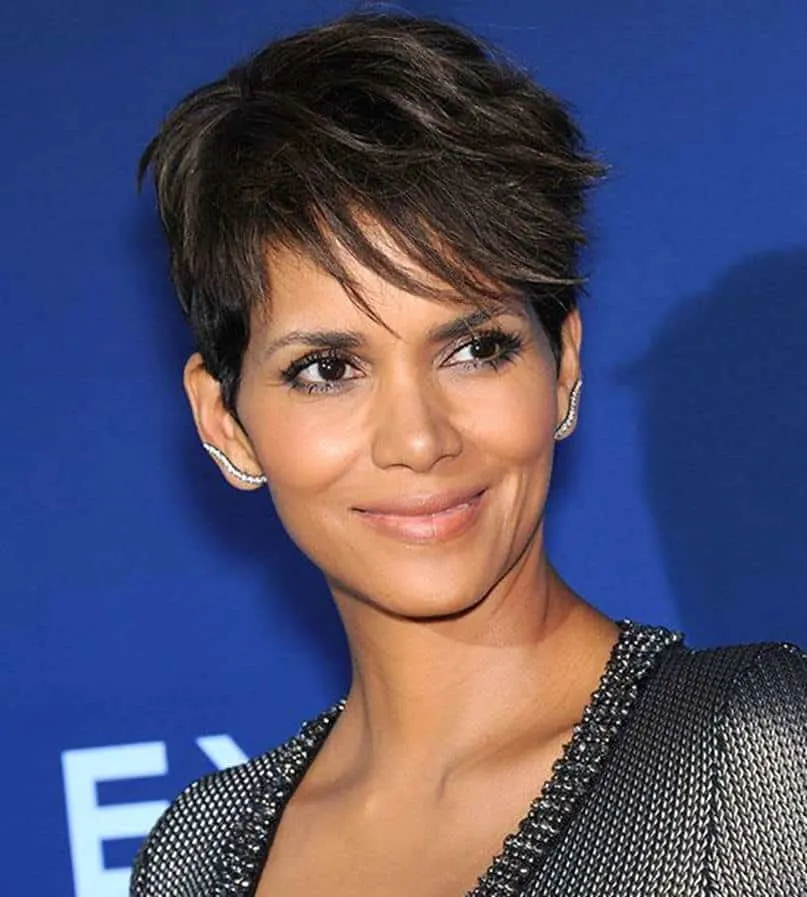 Halle Berry's thin hair pixie cut is another beautiful stylish pixie that we had to feature. Her hair is cut low, especially the sides while top is heavy.
This allows her to have more hair at the front to style. As you can see she styled into a wispy/blunt bang. Maintenance would be required to keep her bangs looking fresh on a daily basis.
23. Blonde Pompadour Pixie Cut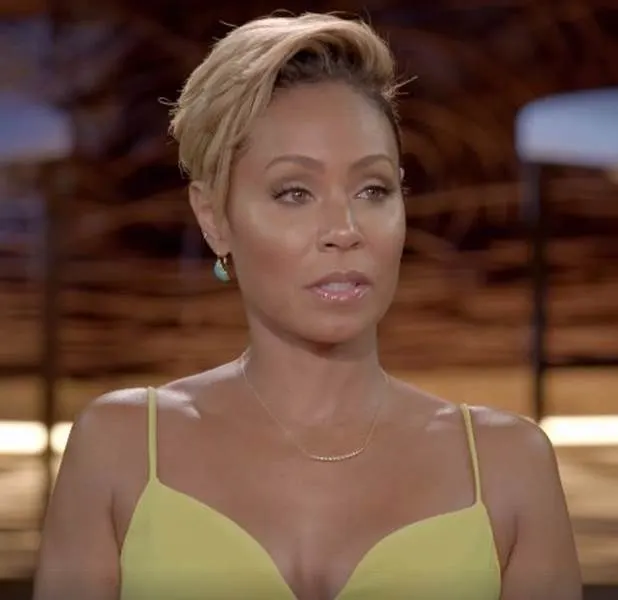 Jada Pinkett-Smith shared the story of her thinning hair on her show so we had to showcase her. Her hair is styled into a pompadour pixie cut where the sides are kept low and the top is heavy.
The hair at the top is then combed over towards her preferred side. This adds volume to this pixie hairstyle on fine hair. In addition, the dark roots add a beautiful contrast from dark hair to light hair.
24. Black Bob Pixie Cut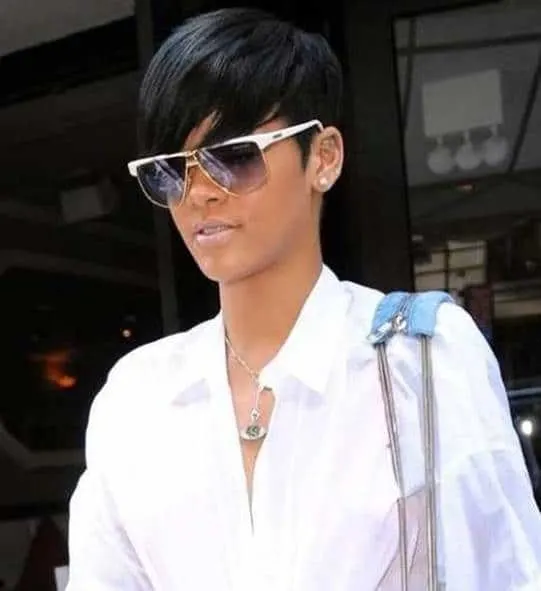 Has Rihanna ever rocked a pixie cut and failed? Her pixie cut is shaped into a very low ear-length short bob. You can try this hairstyle for your next chic look.
Maintenance will be required to keep the bob looking fresh every day. You may have to wrap and lightly moisture on a nightly basis in order to keep your hair smooth and sleek.
25. Silver Fox Jagged Pixie Cut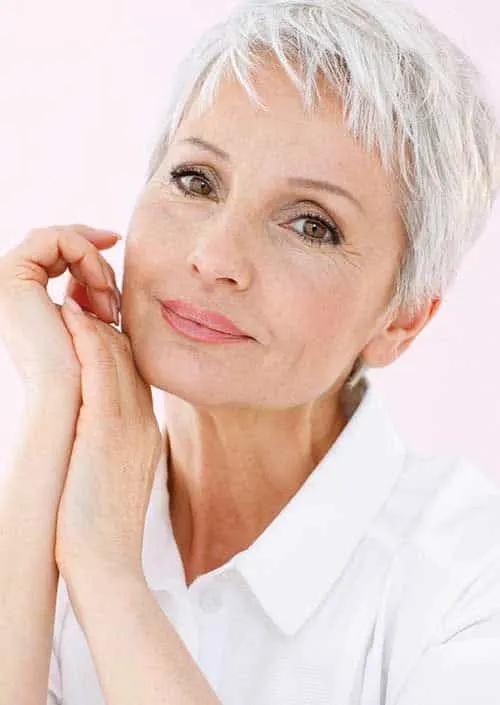 We are loving this silver pixie cut for women with thin hair, especially older women. The uneven layers are cut which would add texture to the overall shot.
Little daily maintenance would be required because you would just wake up, brush and then go. Once your bangs start to grow out then you would have to cut it every 3-4 weeks.
26. Brown Side Swept Pixie Cut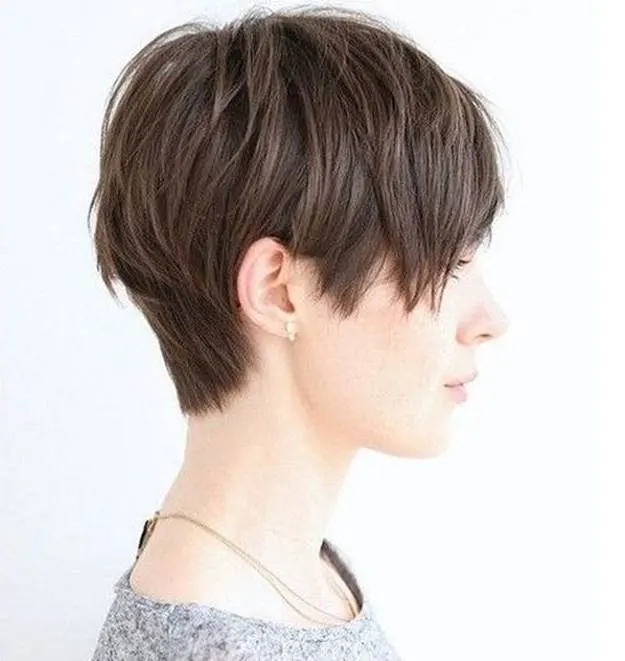 Another texture short pixie cut with thin hair. The hair at the top is longer than the hairs at the bottom. However, it blends seamlessly. The model got a side swept bang which can be seen from the side view.
Maintenance will be required in order to keep her bangs looking sleek pm a weekly basis. Nightly maintenance would be required in order to maintain the sleekness of your overall look. We love this hairstyle because it is simple, smooth and chic.
27. Textured Low Black Pixie Cut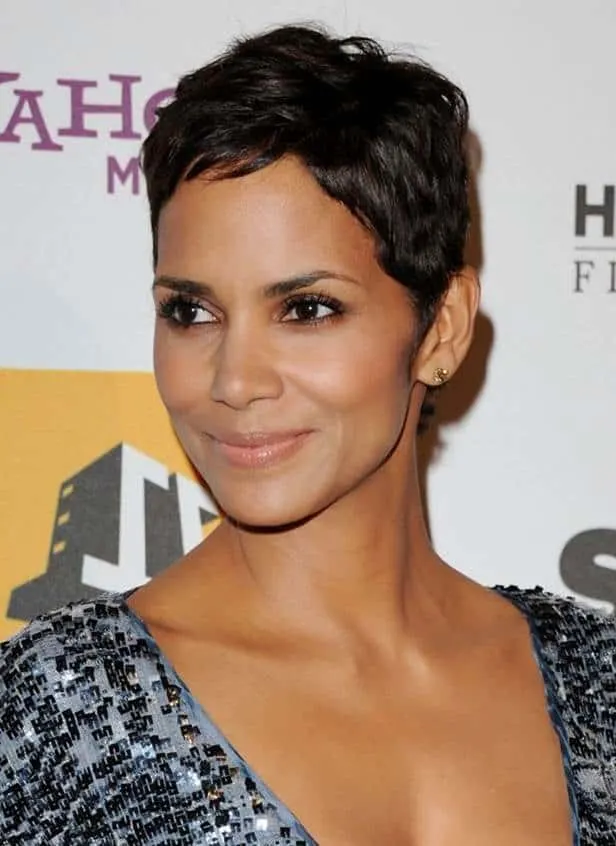 Halle is known for her endless pixie cut hairstyles. She never fails to disappoint especially with this look. Her hair is styled into a very low pixie cut with no bangs, fringes or even sideburns.
And, it will highlight her high cheekbones, beautiful smile and eyes. Then the top hair is tousled to give off a "messy" yet chic hairstyle.
28. Blonde Highlighted Pixie Cut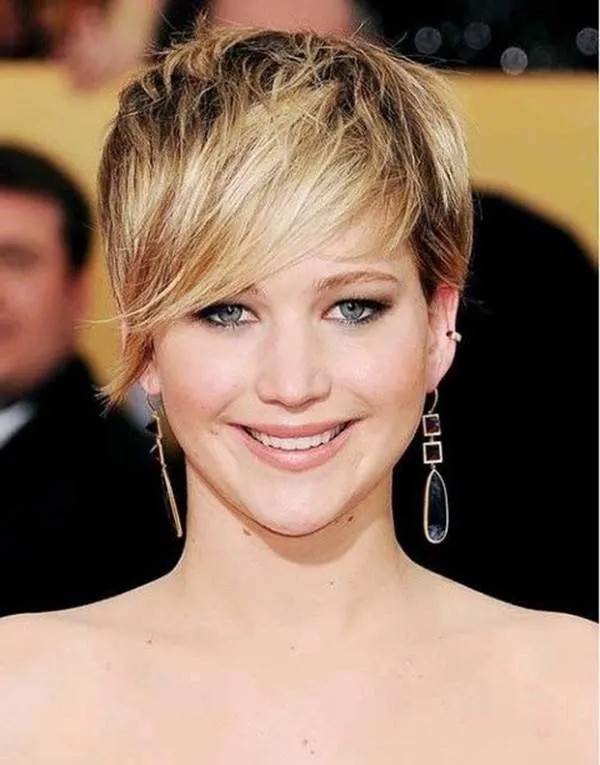 Her dark roots along with the blonde ends add a beautiful contrast. You have to keep the blonde hair health with moisture so that it doesn't get dry, feathered as well as weak.
Her hair is combed down into a side swept bang which will add dimension. Her hair lacks volume however you can still add it by keeping the top layer heavy.
29. Brown Pixie Cut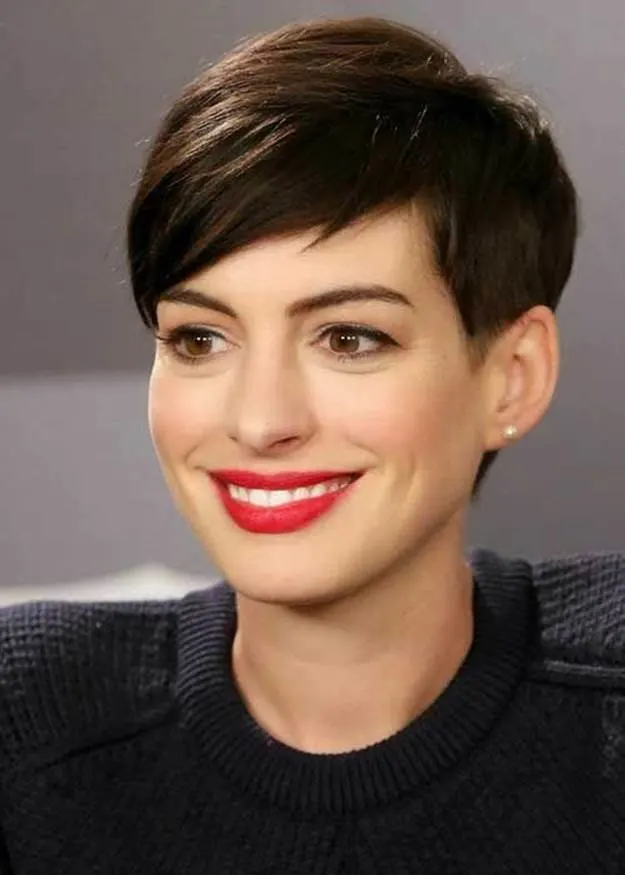 Anne Hathaway will always grace the world with her beautiful pixie cuts. For this look, you would part the hair then comb to your preferred side. Ensure to not let the bang cover your entire face as it will hide your features.
Daily maintenance will be needed to maintain the overall health of your hair. You will need to brush the sides, add hairspray to your bang, as well add an oil sheen to maintain the sheen.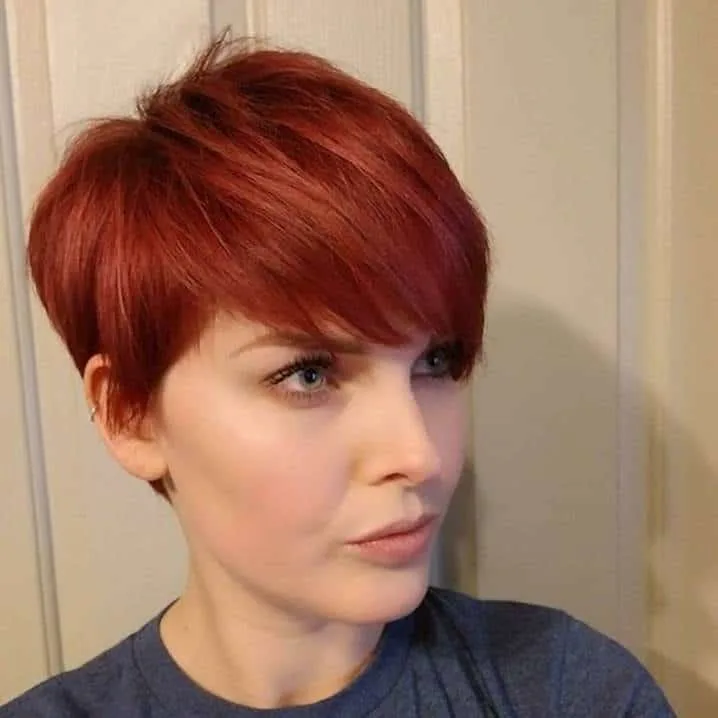 We love this pixie haircut on fine hair. The bang is combed into her face however it isn't hiding her blue coloured eyes. In addition, the top has more hair than the bottom which adds volume to your hair.
You can wand curl the ends to add waves to add texture to the hair. Lastly, you can add a deep or middle part to achieve another hairstyle.
31. Blonde Side Swept Pixie Cut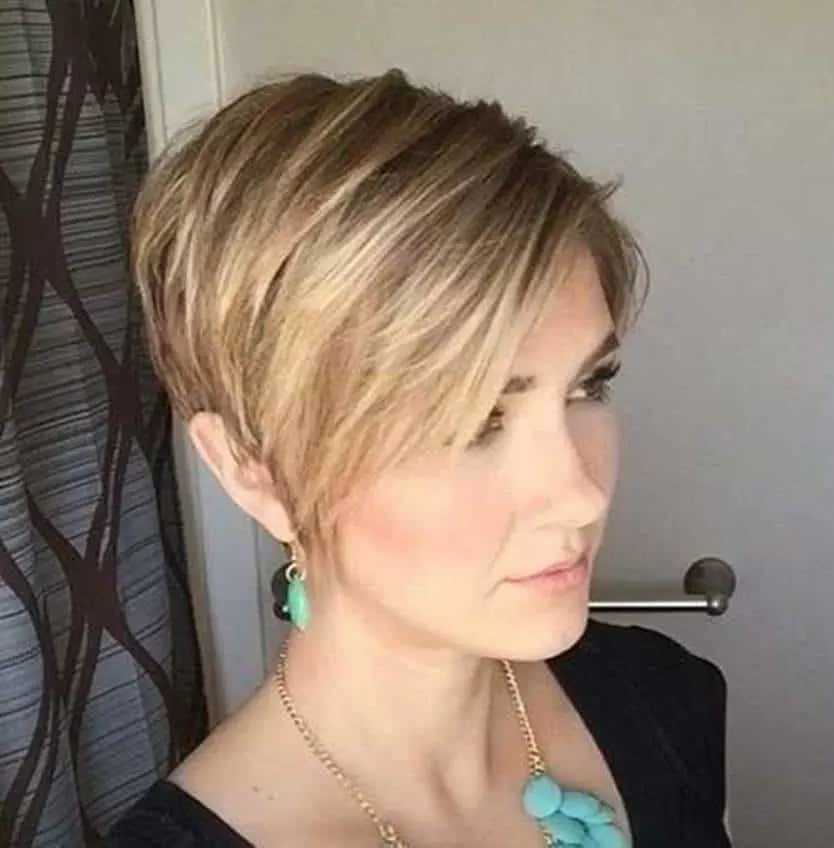 This blonde side-swept pixie cut is a great hairstyle to wear especially if the back of your hair is thinning. Also, the deep side part will create a beautiful contrast from low hair to big hair.
In addition, your roots will be dark while the ends are light which is a beautiful contrast. Daily maintenance would be required to maintain the health of your hair. As well as, to keep your side swept bangs for a long time.
32. Spiky Jagged Pixie Cut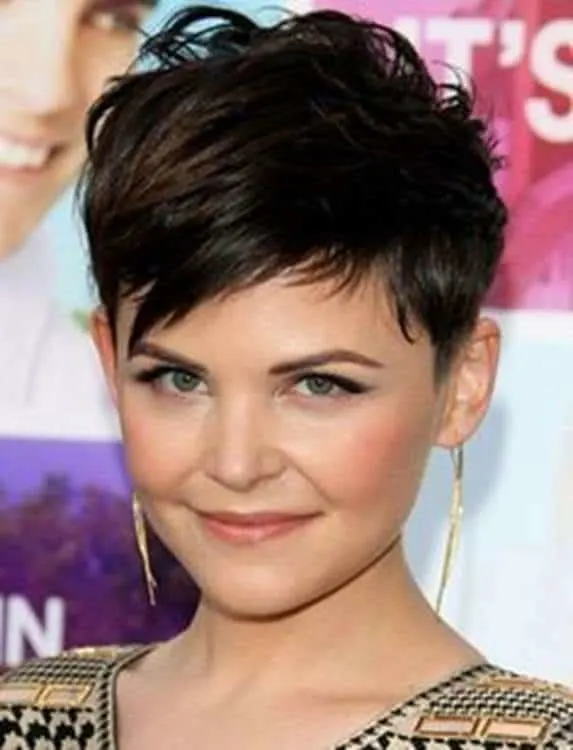 The top is heavy to add volume to the hairstyle. Also, you can add loose waves, curls, as well as spiky hair using styling gel to add texture to the hairstyle. Lastly, add the sheen using hair spray in order to preserve the overall hairstyle.
33. Golden Blonde Pixie Cut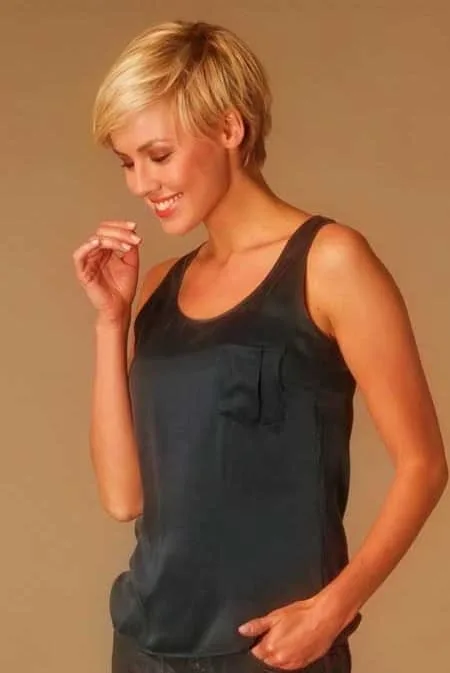 This hairstyle is great for the Mom who is tired of her thin and long hair. Why not cut it? You can cut it into this hairstyle. Your hairstyle will allow you to look at the youthful mom every day. Little maintenance is required which is great especially if you are a busy 9 to 5 working mother
34. Blonde Hig- Top Pixie Cut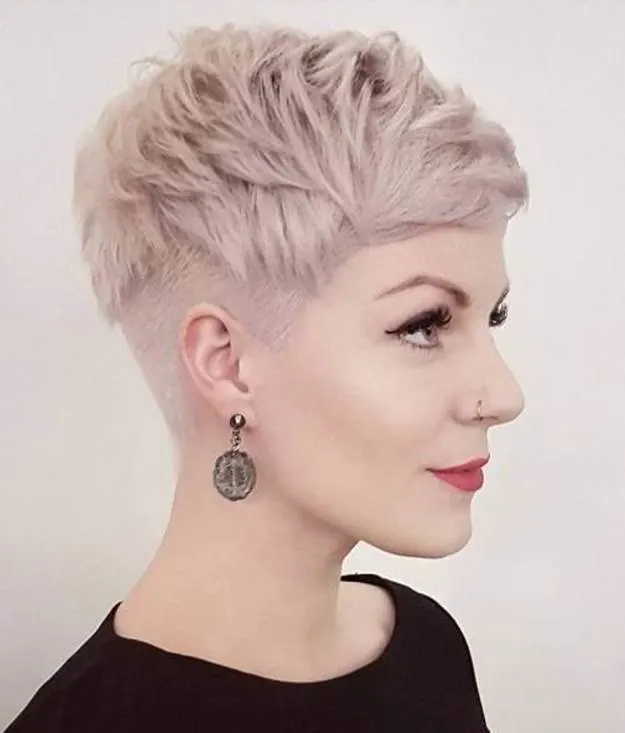 For this cut, the sides are low however the top is heavy. Then, the top is unevenly cut to frame her head. This is a great hairstyle with texture and volume.
35. Burgundy Spiky Pixie Cut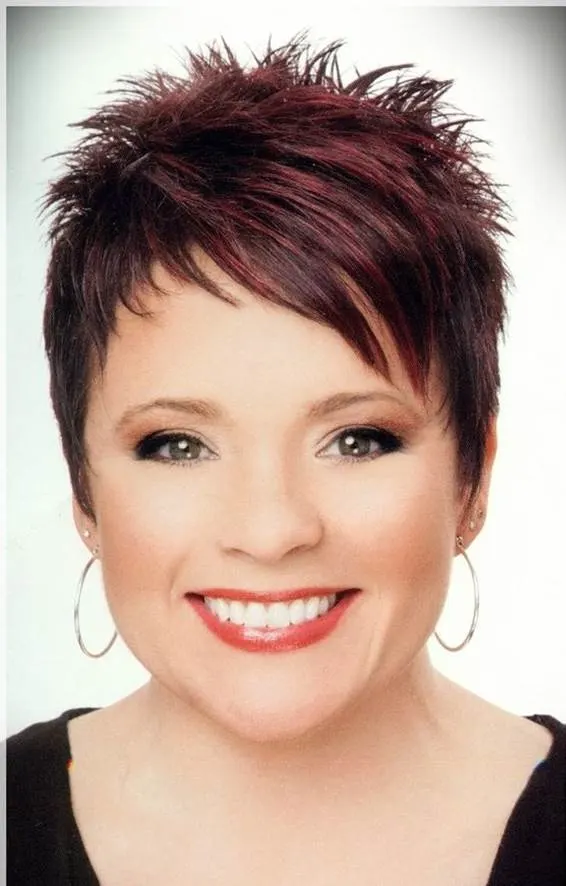 This hairstyle is the epitome of stylish because the hair is spiky, with bangs are is burgundy! It's a fun and youthful hairstyle that you can choose to wear.
36. Blonde Highlighted Pixie Cut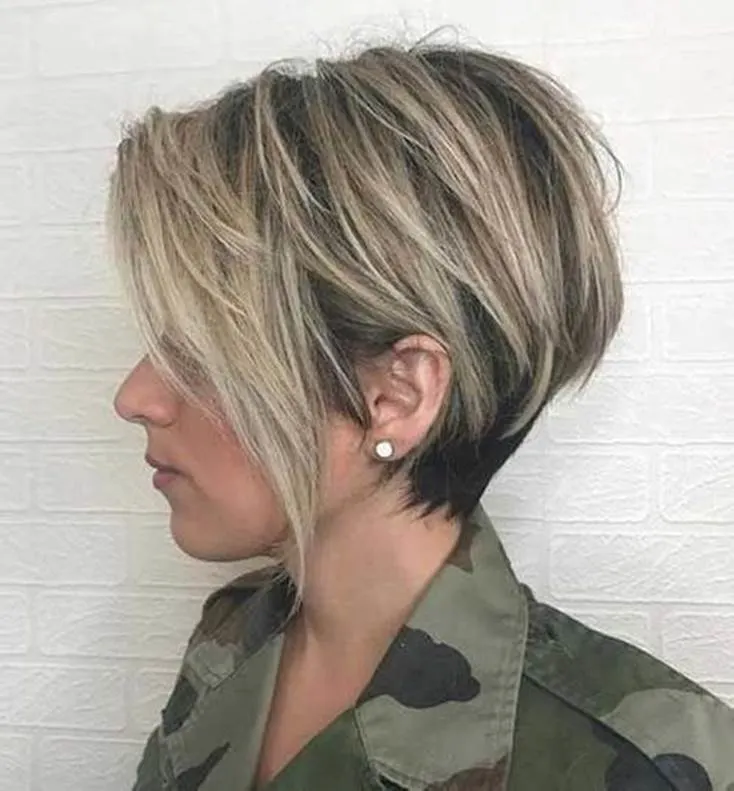 The model has black hair but it's highlighted with blonde highlights. We love this cut because her hair still has the volume at the roots.
37. Orange Pixie Cut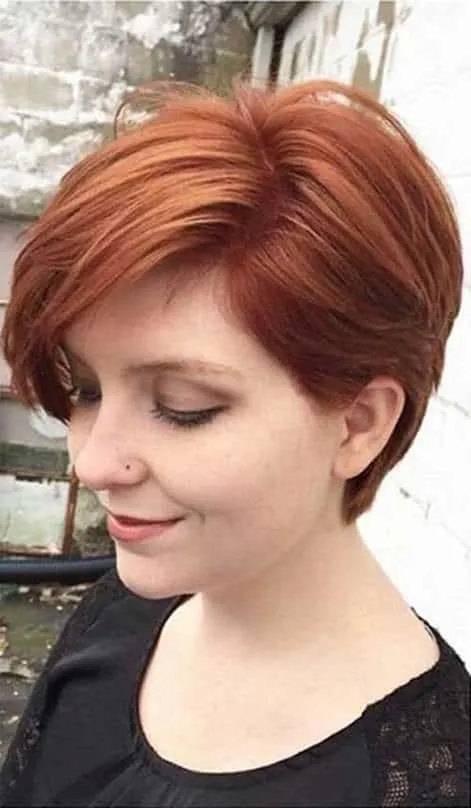 Similar to most pixie cuts featured, however, the cut is different. You can add a deep side part as well as side swept bangs to add flair to the look.
38. Uneven Layered Pixie Cut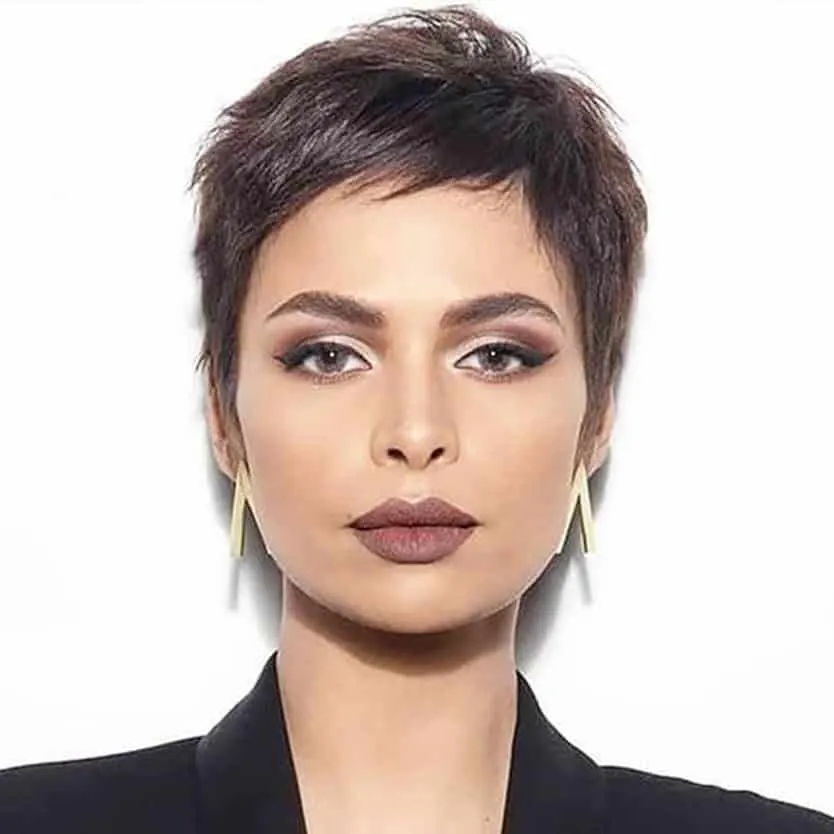 As you can see the pixie cut is assisting the model to serve face. The hair is cut unevenly however it still lays beautifully on her. Daily maintenance would be limited because you would just get up, brush and go. Who wouldn't want that?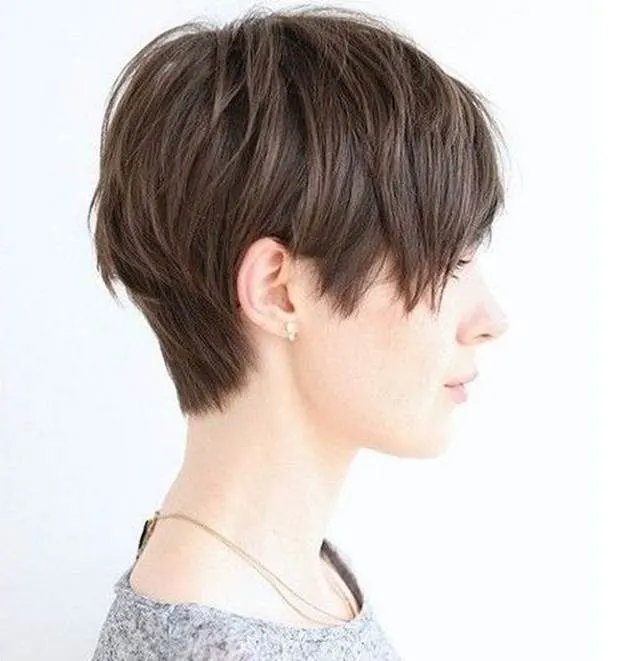 This side profile of her pixie cut will show you the different layers that you can achieve with a thin-haired pixie cut. Your hair still has the fullness, dimension, as well as texture. Why not transition to this style?
40. Short Caesar Pixie Cut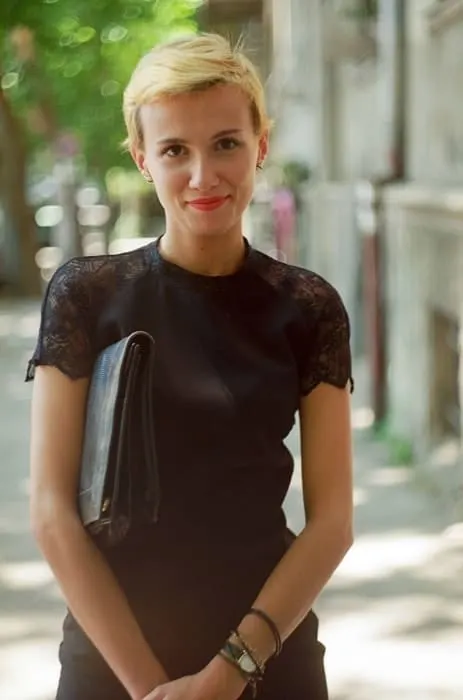 Because pixie cut hairstyle is so easy to style, busy women love it. It's a great idea to color your hair blonde for a full effect. Brush your fringe to one side and you're ready to seize the day and make some business deals.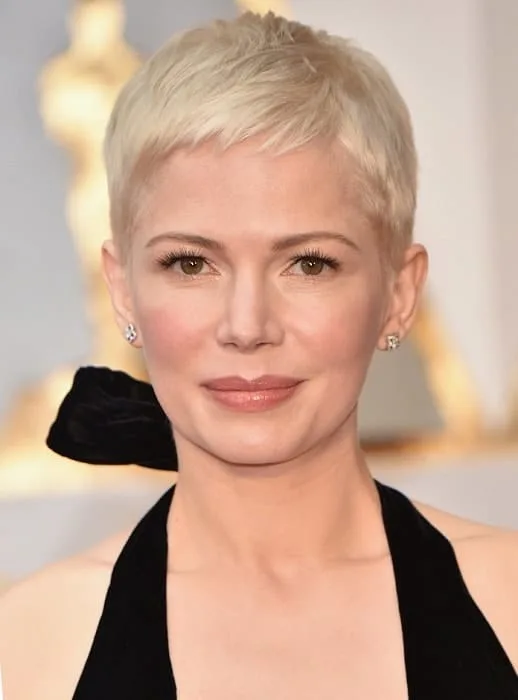 Unlike other pixie cuts for fine hair, this hairstyle fully embraces the fact that you have short fine hair. Confident women pick these ladylike hairstyles because they can look confident despite its short hair
42. Bleached Pixie Cut Long Bangs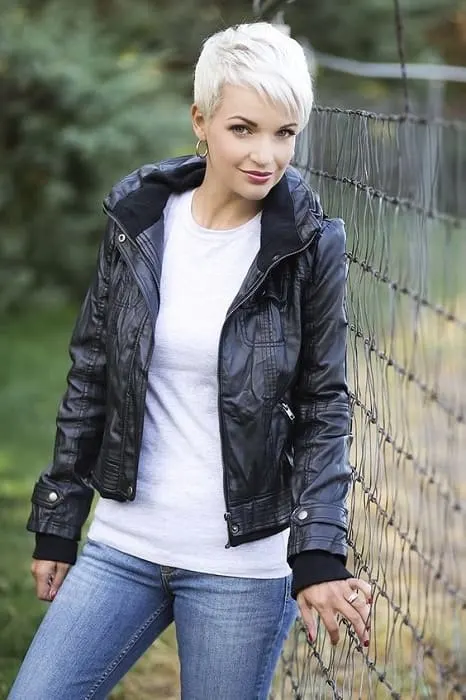 If you like the girl-next-door style of clothing, then you have just found a perfect pixie cut style for you! On first glance, it's very simple. Yet, the gorgeous white hair color adds a new dimension to your style. Women with fine hair will love this pixie hairstyle since it doesn't require a volume, at all.
43. Bleached Pixie Cut With Mini Bangs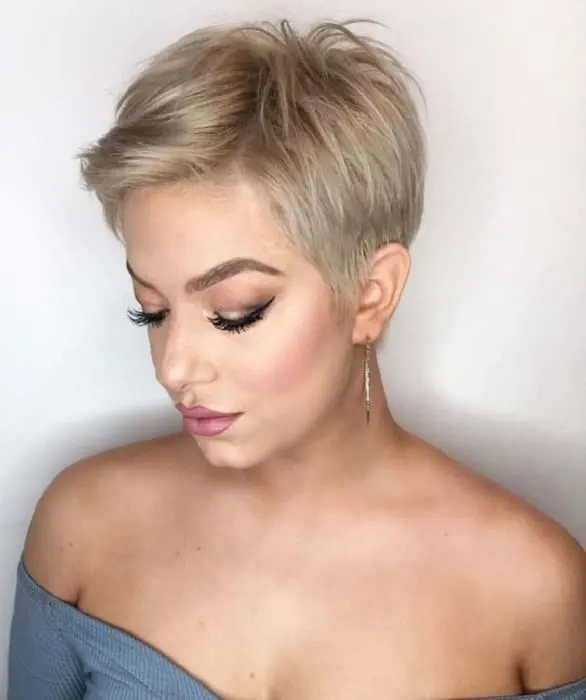 If you're thinking about changing your hair color into a chic color, this is the time to try out silver tones. Keep the hair short so that your facial features come through.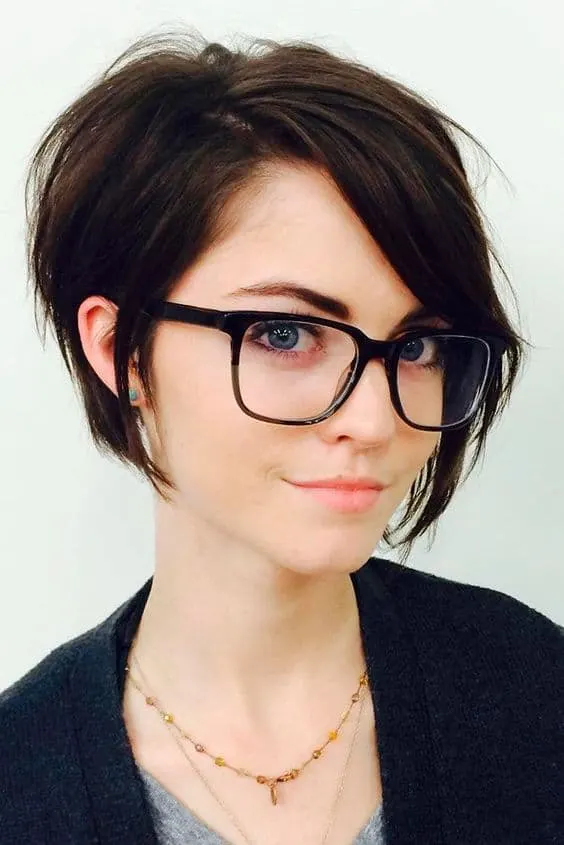 This pixie cut for thin hair is more voluminous than the others. If your hair has started to thin, then you can transition to this cut. You would have the pixie cut in the back While, the front has long layers that will hug and frame your face well.
45. Silver Layered Pixie Cut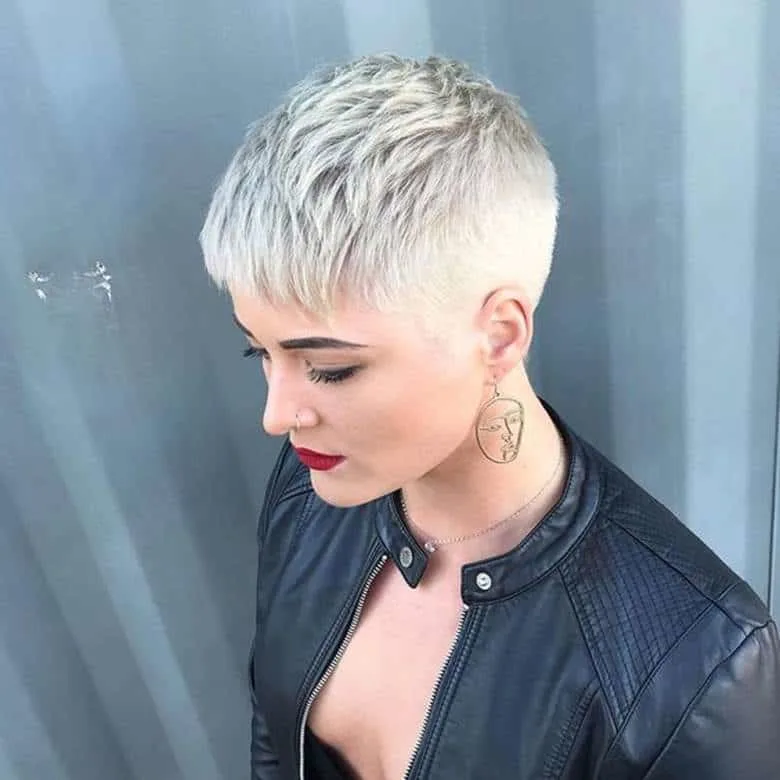 Last but not least is the beautiful silver cut. Her sides are kept really low which can be brushed on a daily basis in order to maintain it. The top is combed/brushed towards the face.
As her hair starts to grow out the hair will fall more into her face. The uneven layers at the top will add texture to the overall look. Trims will be more frequent especially if you want to maintain the overall trim.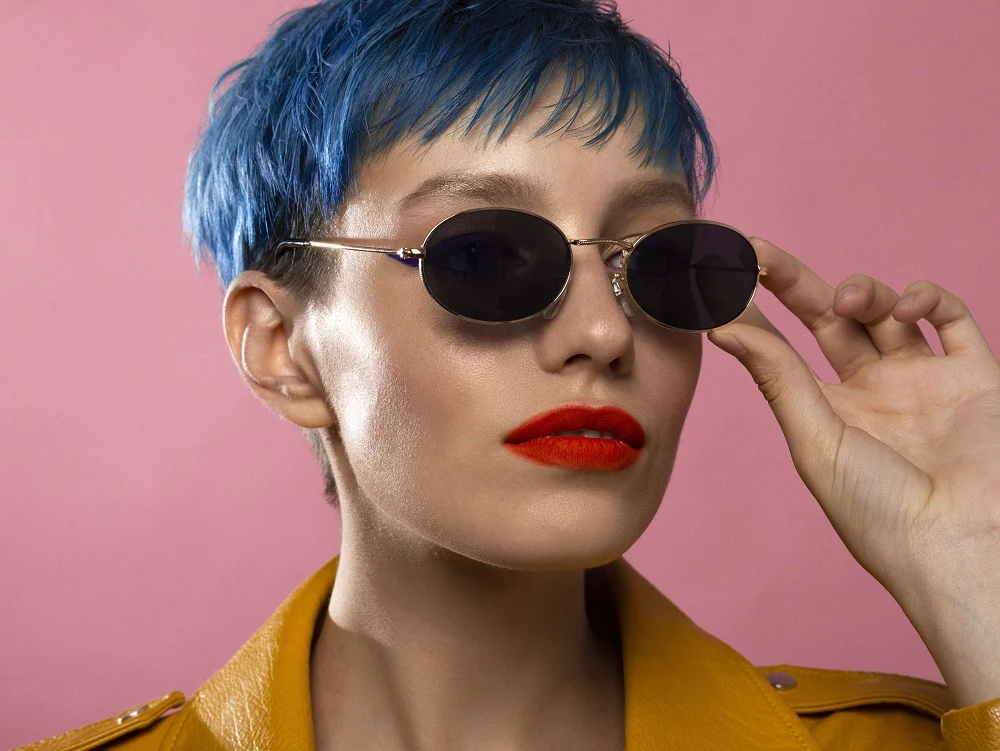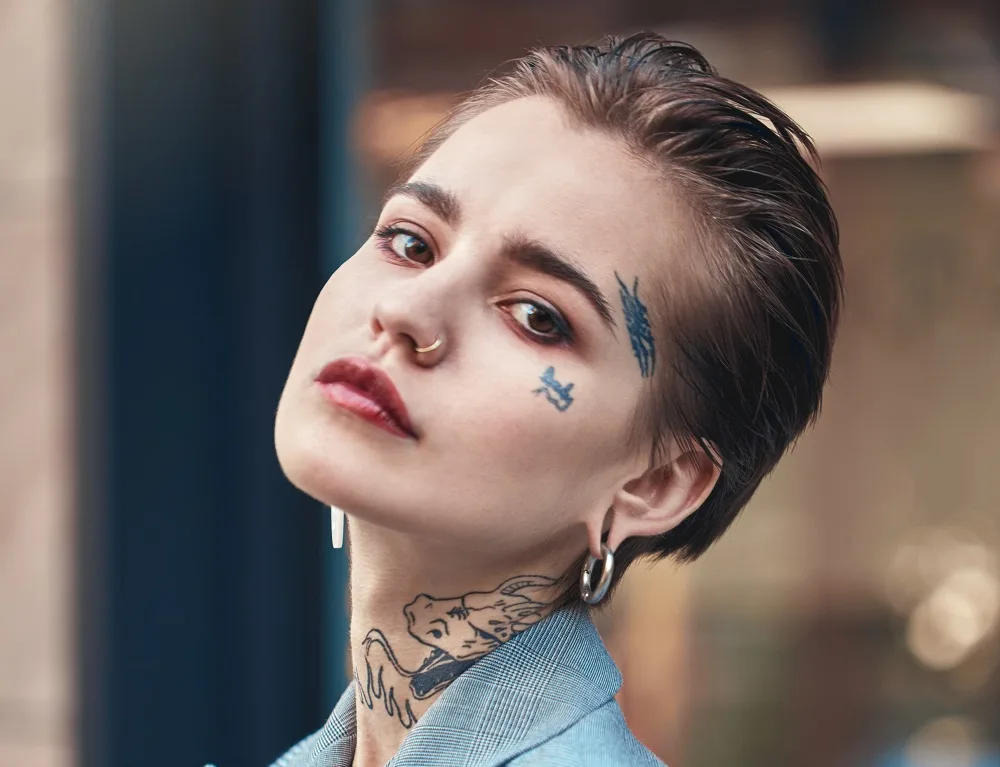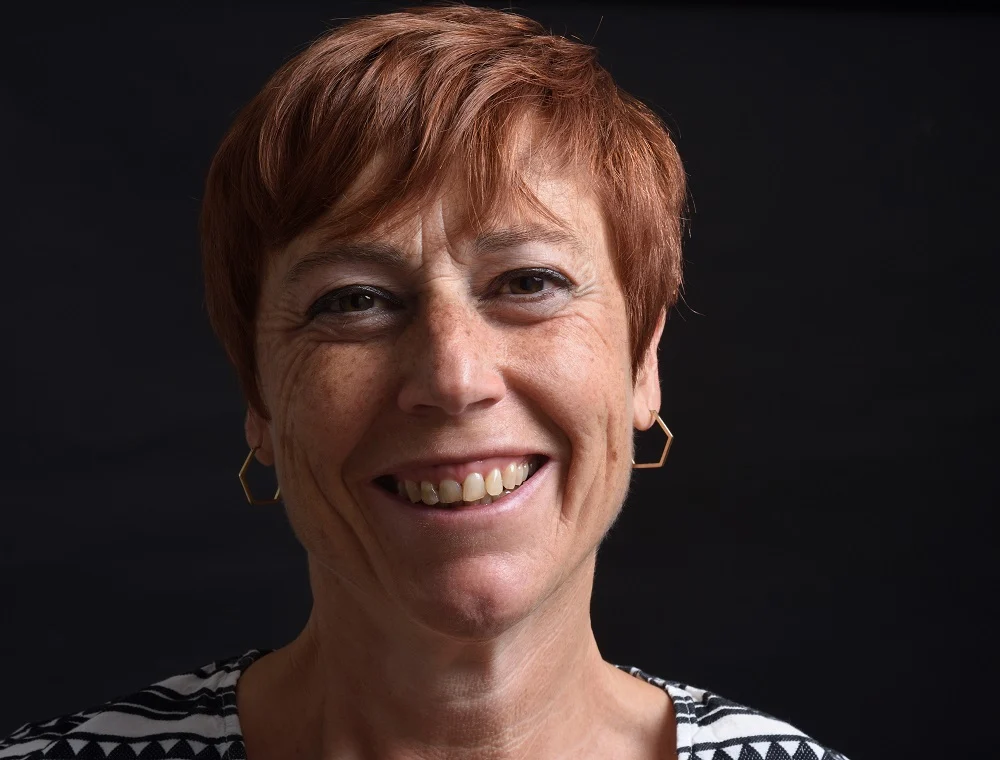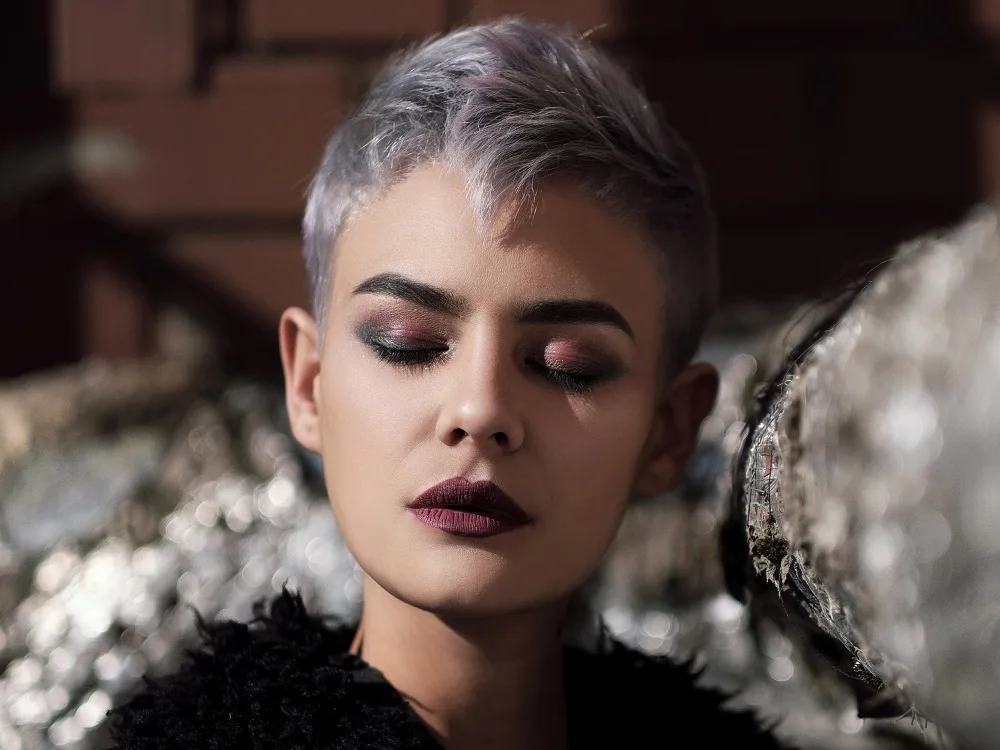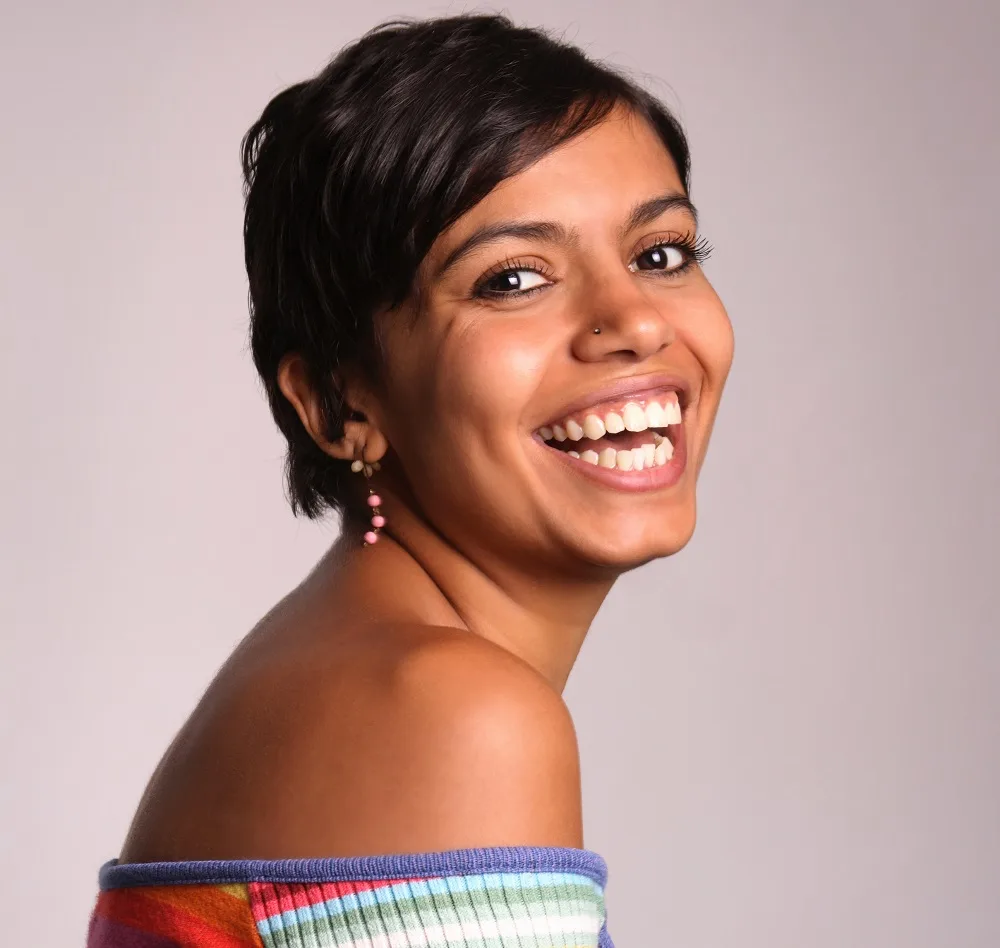 There are a wide variety of pixie cuts for thin hair to choose from. In addition, each hairstyle is not set in stone. You can tweak or customize it to your desired liking. Which one will you be choosing?