Teenage is the time to enjoy every opportunity that comes in front of you, break free of limitations and think out of the box. Hairstyles for teenage girls are no exception. Different teen girl hairstyles can help change your look every now and then to make you discover own fresh look.
Well, the wildness of their personalities just don't get restricted to their attitude, they always go for the most outrageous and extreme hairstyles and hair colors, as the biggest advantage of being a teenager is that everything looks great on you no matter what fashion you opt.
Stunning Hairstyles for Teenage Girls
There's no limit to the imagination and creativity of teenage girls; once they put their head on something there's no one stopping them until they finally get it done, shows how adventurous they are. And when it comes to their beauty there's to step back they want to look perfect and to bewitch all the time, but because of hectic routines of school, they want such look that takes less time to style and yet flawless.
Below you can see our collection of some amazing hairstyles for teenage girls that are simple yet attractive.
#1: Bob with Long Bangs
This short hairstyle for teenage girls has long pointed bangs with a cute bob cut. It mostly suits the girls with round and chubby faces as it gives out an adorable look.
#2: Wavy look by Leighton Meester
This style is portrayed by the famous Gossip Girl star Leighton Meester, she has already very innocent looks but combining it with soft, loose waves makes it prettier.
#3: Angelic Braids
This style is the perfect mash-up of the French braid and simple braid. The small slit between every knot gives a look of mesmerizing cascade with ultimate highlights.
#4: Short Bangs Updo
This style is perfect for young girls with chubby and round faces, make makes your face cuts and outlines very prominent that helps in making your face look slim and stunning. Combining this look with the right highlights make it more glorious.
Enticing short and long haircuts for women in 2021
#5: Alluring Beauty
If you have long, lush hair, and you can't decide for a better look to carry all day long, then just style your hair with a little blow dry and add moose to give it a Fuller look.
#6: Red Braided Headband
Nowadays many young girls prefer with braided headband look. It not only gives you an adorable and cute look but also allows you with the freedom to play with your back hair. You can either style them up with a ponytail or can leave them as it is.
#7: High Ponytail with Yellow Highlights
This teen girl hairdo accounts for a very bold and blunt look. Yellow has been a precarious Color for a hairstyle to carry. High Ponytail always gives an extremely hardcore look to your personality, and its mixing with yellow color makes it cooler.
#8: Lavishly Long Layers
Soft long layers with a hint of highlights create an absolute magical look. If you are confused about what hairstyle you should go for, for your beautiful layered hair, then this might be the answer to your worries.
#9: Sexy Long Layers
This is one of the most erotic looks for long hair. Are you planning to go out with on a dinner date? Then this hairstyle would look great on you making your partner falling in love with you at first sight, you can also make it sassier with accessories.
#10: Bloomy Blue
Planning to go out on vacations? Well, this might be the look you can prefer. It is s a very simple and soft look of long layers with just a bit of blue highlights at the end that makes it one of a kind.
#11: Glamorous Red
It is the perfect look for parties it gives you a perfect doll look. You can also have this girl's short hairstyle on weddings with beautiful long gowns or wear it with cute bride's maid dresses, gives an enchanting look at your personality.
#12: Long Bangs
Teen girls always love to have long hair and very rarely go to short lengths. For long hair, it is so many choices to style their hair you can make buns, braids, high ponytails can also curl them for more volume or can just let them free for many styles, and you have yourself a princess look.
#13: Low Curly Ponytails
Looking for the best teenage girl hairstyle to have for prom or any other official dinner, then this might be the one. It is an extremely elegant and gorgeous look, and you can always style it up with pearls and beads to make it more breathtaking.
#14: Pink Perfect
This style has a wavy look with random layers to give it a more concentrated and full look. With the addition of perfect pink shade, it looks astounding and very catchy to the eyes.
#15: Groovy Hairdo
This long teen hairstyle might look good on you if you have trouble styling your hair or if you have no volume in your hair. It can create a fuller look into your hair, and you don't even have to use any hair products into, only give it a messier effect.
#16: Let's Accessorize It
It is not the kind of hairdo you wear casually, this style is best for dinner functions or weddings. While adding pearls and beads to this style, it makes it glorious and does not forget to have a very sassy look and have a confident smile to get along with this hairdo.
#17: Simplicity at its Best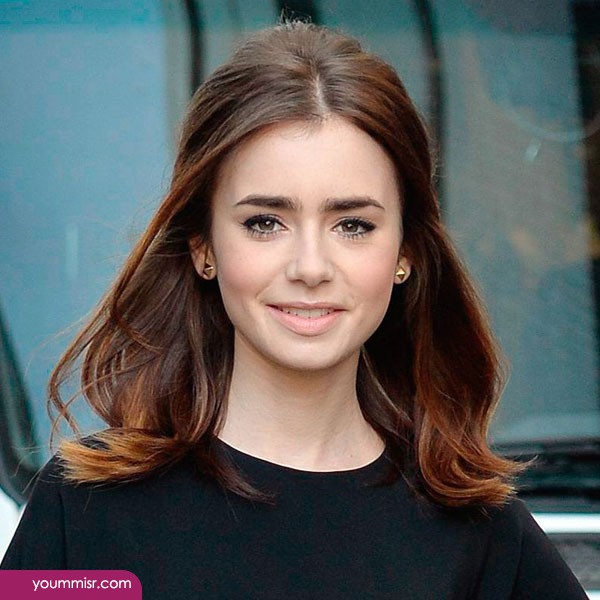 This teen girl's hairstyle is one of the simplest and easiest looks you can carry anytime or anywhere. If you want to give it little saucy touch, then add funky highlights on the ends, to make it look fresh and bold.
#18: Long Highlighted Layers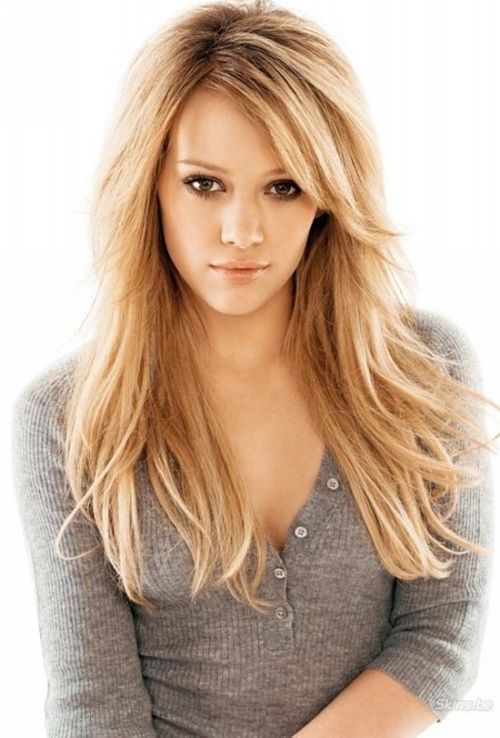 This style of the image is carried by a famous pop star Hillary Duff, showing how perfect she looks with her long, lush hair, with the perfect brush of layers and highlights into it to make it all blend perfectly.
#19: Dead Straight
A lot of women nowadays prefer straight hair, and when it comes to the dead smooth look, it gets easier to handle your hair to carry them in whichever ways you want them to be. A simple and cute hairstyle for teenage girls.
#20: Wavy Bangs
This next style is carried by famous Hollywood actress Natalie Portman, who is famous for her movies like Black Swan and Thor. She truly is The Swan Queen like her character in the film or perhaps Hollywood's Queens, as she is known to be one of the most beautiful actresses in Hollywood. And here we can see the perfection of her look merged with the perfection of this hairstyle.
#21: Luscious Waves
Teenage girls who prefer long hair so that they can style them up in many ways because when it comes to short lengths you get bounded with just a few styles. Well, then you have to break free your beautiful long hair and not just tie them up all the time, give them some curls and waves, and let them breathe.
#22: Dutch Braid
An absolute classic braided hairstyle for teenage girls with long hair that goes everywhere, you can wear it while your schools hours or on a dinner date. It is one of the most elegant and decent designs. If you are planning to go to a wedding, then you can brighten it up with accessories to make it a bit flashy.
#23: Messy Bangs
Most of the girls in teenage prefer having messy looks, as they are easy to carry around all day in schools and colleges. Only if you style your bangs and right and leave the rest for a messy bun, it will look adorable.
#24: Princess Braids
Now, this look is completely mesmerizing. Once you have it on your entire dinner date, then your crush won't waste any moment to fall in love with you. Adding highlights create even more magical look making every twist and turn visible and beautiful.
#25: Erotic Locks
Many teen girls prefer leaving their hair as is rather than wasting so much time on styling. This particular look is best for young girls as it doesn't want any styling and you can get this look with a very common technique of wrapping your damp hair in a cotton T-shirt to get these fine curls on the morning.
#26: Sexy Highlights
This style is perfect for dinners and weddings. If you have thin and less hair also then you can have this look. Just tease your hair from crown n and put some hair spray to keep it set, you can either curl those ends or just leave them as it is. However, curls credit more magical look and Fuller look.
#27: Seductive Straight
It is one of the most loved look of teenage girls as straight hair is quite in nowadays. Straight hair with messy looks seems extremely seductive on young girls.
#28: Wild Chaos
It is an extremely alluring short hairstyle that teenager girls can sport, & will make the best volume in hair. It might look hard to style this look but the only thing it requires is just a bit of hair product and a bit of blow dry.
#29: Medium Blonde Layers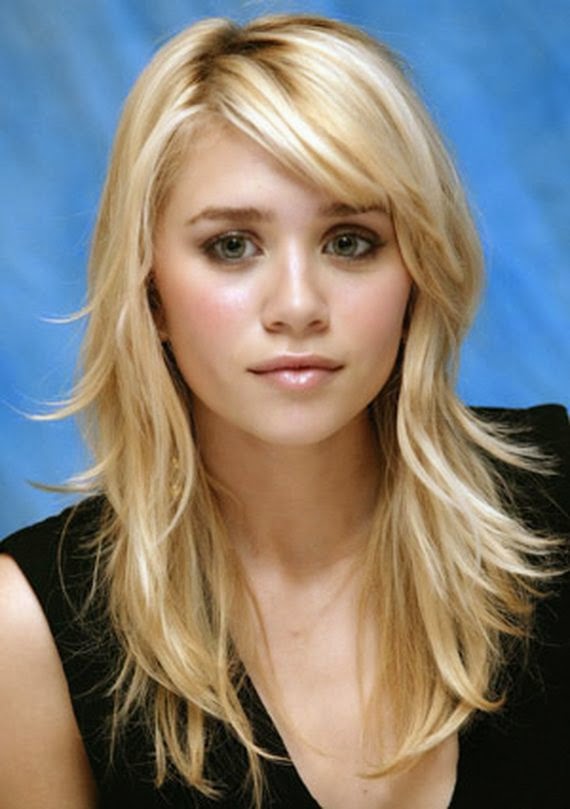 Girls with medium length hair always go for this style as it is simple and elegant. You can also make it flashier with some cute headbands.
#30: Side Ponytails
Teenage girl because of their tough routines of high school and colleges get less time to style them up every single day. For those, this style is one of the bests as is like a bit of a messy look but it still gives you volume and a tempting personality.
#31: Long Layers
This style is one the classiest looks. Teenage girls who do not want to go for extremely short cuts or long ones can surely have this style with medium length layer. Young girls or women at any age can carry this look irrespective of their age. It gives your personality a much-contended look.
#32: Highlighted Locks
Once you highlight your hair and make curls in them, they automatically look glorious. There comes a variety of shades in each curve or ringlet that gives an absolute magical appearance.
#33: Enchanting Curls
Now, this is the ultimate style for teenage girls with long hair. If you are planning to go on a dinner date, any other family party or maybe weddings, then this is the look you should want. It is very soft and elegant style with a lot of curls that help you to form a volume.
#34: Symmetrical Haircut
It is the most wanted hairstyle of teenage girls nowadays. The highlights at the ends create bright flames in your hair. With an asymmetrical style of layers, this hair cut looks amazing for teenage girls.
#35: Cute Highlighted Bangs
Bangs are very much in nowadays teen girls with long and oval face, or long forehead prefers this style. But who says it doesn't look good for girls with chubby or round faces? Well, the picture below shows how perfect it looks with a flawless blend of highlights.
#36: Sexy Faux Hawk
This long hairstyle for teen girls are gorgeous, in the image below you can see how excellent it looks on Hollywood's famous singer Hilary Duff. It has faux hawk on the crown; you can have it through teasing the hair from top and front. You can either leave it as it is or can create something impressive like a low ponytail or side messy braid.
#37: Curly Updo
Can't decide what style would look great on your perfect prom night? This teen girl hairdo is what you need for your beautiful long hairs, with gorgeous curls.
#38: Highlighted Head Band
Braids hairdo give a very elegant look to teen girls entire personality no matter what event or what season it is. Adding blonde highlights to this look make it even more graceful.
#39: Sexy Blonde Braid
This style with the right makeup looks very alluring. Though it seems very complicated to style, in reality, it is quite simple. All you need is to make a simple braid on the front and flip it over to create a headband and bind the rest of the hair into a low messy bun.
#40: Long Blonde Layers
Blonde layers are one of the easiest styles for teenage girls with long curly hair. It doesn't require any products or any heat to style it, just make a low ponytail or clip the hair from top to have a fuller look at the front and you are good to go.
#41: Side Parted Puff
It is a very elegant style with the side-parted puff, puff suits more on long or slim faces, but the side-parted hairstyle looks good on young girls. To make it more fancy and attractive, you can either go for flashy accessories or can make it look fresh by using flowers.
#42: Gorgeous Puff
Teenage girls mostly prefer this blonde hair look because of its simple creating. Puff is incredibly easy to make once you master the art and then it is like a piece of cake to get this look done which although seems very intricate.
#43: Intricate Hairdo
Teenage is the time of having fun and enjoying life to its fullest, teenage girls are known to have a very adventurous nature, and this shows their unique and creative attitude. This hairdo has everything in it, curls, braid and puff.
#44: Long layered hairstyle with the highlight
It is one of the most easily styled looks. Long hair looks best with longer layers and bit of highlights. You can either style them with curls or just let them straight and gorgeous. One of the cutest hairstyles for teenage girls.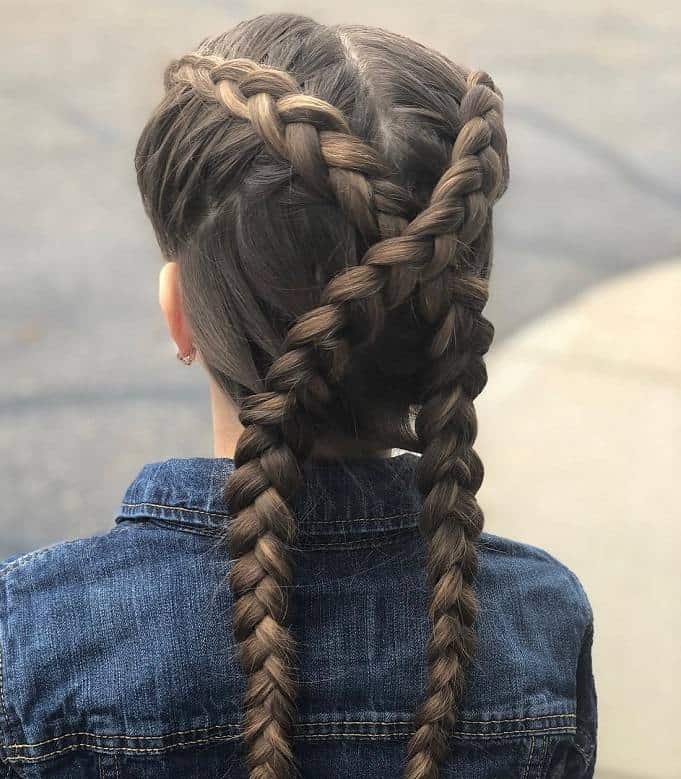 Teenage girls want to simple and cute style that looks good on them anytime anywhere. Teens are truly the busy bees because of this they want quick and effortless styles. Do let us know what you think about our collection of teenage girl's hairstyles.