If you've ever had your hair dyed in your life, chances are you've had a hair glaze or gloss as well. These treatments are so similar that people often use them interchangeably. While both of these are temporary treatments that fade on their own, there are in fact differences between hair glaze and hair gloss that matter depending on the effect you want to achieve.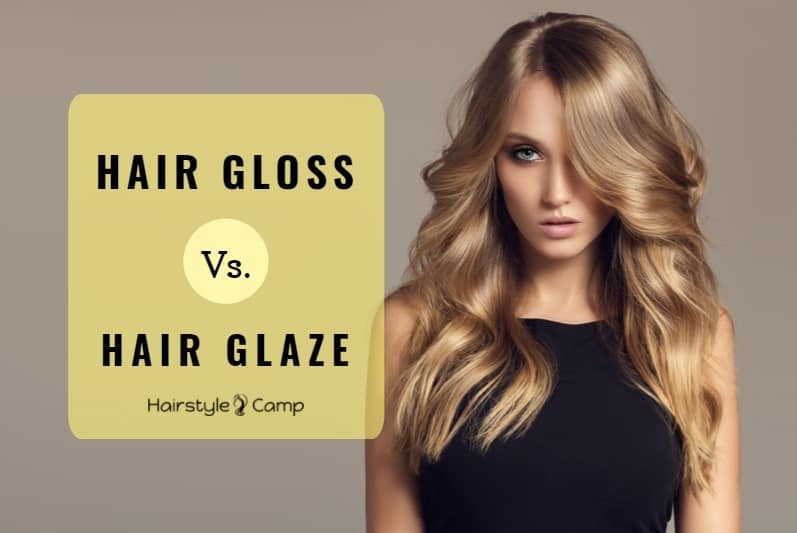 What Is A Hair Glaze?
Both glosses and glazes are temporary treatments that fade over time, but the difference lies in the amount of time that they last on the hair. Whether you're using a hair glaze color or clear, they will last for a week, two at most, if you don't wash your hair too frequently.
Hair glazes sit on top of the hair and coats the hair shaft with shine and semi-permanent color. With no ammonia or peroxide, it acts like a coat of polish that is similar to a deep conditioning treatment. This also means it contains flyaways and brings down frizz in the process.
Hair glazes can surely be done at the salon, but because these treatments are more relaxed and can be done at home. Haircare companies from Living Proof to Oribe provide glazes that you can purchase online.
What Is A Hair Gloss?
A hair gloss is more permanent and more frequently a service done by a professional at a salon. It penetrates the hair cuticle and lasts anywhere from 2-4 weeks, depending on your frequency of washing. In fact, if your stylist gives you a gloss you don't love, try washing your hair a few times with shampoo or even Dawn soap.
Glosses too add shine to hair, but they also adjust the tone in order to prevent newly-added hair dye from getting dull. They can be customized to enhance natural tones, subdue bright or brassy tones, softly blend gray hair, and create the Holy Grail: the perfect shade of blonde.
Like a glaze, hair glosses take the form of a treatment or mask that is applied to hair but are then rinsed out after some time. Unfortunately, haircare companies often market glazes as glosses, but the crucial differences lie in the use of chemicals like peroxide, that is found in glosses only.
Hair Glaze Vs. Hair Gloss
While the time frame of hair glaze and hair gloss differs, both are semi-permanent treatments that promote healthy-looking hair. All that matters is that you pay attention to the results you're looking for and how long you'll need them to last. They are yet another part of your beauty routine that it pays to fully understand.
The differences between hair glaze and hair gloss are shown below in an easy to understand hair glaze vs hair gloss comparison table.
| | |
| --- | --- |
| Hair Glaze | Hair Gloss |
| Lasts 1-2 weeks | Lasts 3-4 weeks |
| Coats hair shaft | Penetrates the cuticle |
| Free of ammonia + peroxide | Contains peroxide |
| Adds shine | Adjusts tone + adds shine |
| Can be done at home | Usually only done at a salon |
Overall, the differences between the two may be minimal, but they are key differences that matter, such as how long you want the treatment to last and if you want the ability to do it at home. Either way, both hair glazes and glosses promise to deliver healthy shine in between highlights or give your fresh color a major boost.