With 40 shades of hair color to choose from in the world, narrowing down your options can be an overwhelming task. Luckily, if you are leaning towards a dark hue like black, your hair journey may be easier than you have imagined.
Think you want to dye your hair black? Or perhaps you are searching for beautiful extensions or even a wig that will capture the rich hue you desire. Choosing black hair isn't as simple as saying one word.
While there are dozens of hair colors to choose from overall, there are pretty much two options when choosing a black hair color. Enter 1b hair color.
What is 1b Hair Color?
As one might guess, the "b" in 1b indicates black. Compared to jet black, which is very rich in hue and has a dark quality, 1b hair color, also known as off-black, is considered the most natural option.
Jet black hair, also known as #1, is not a natural hair color, so choosing extensions in this color assures you will have to dye your hair in order for them to match.
When it comes to extensions, 1b is more likely to match your natural color than jet black hair. It is also the middle man between this dark color and the shades of dark brown that follow.
While "b" means black, the number "1" reveals that the hair isn't natural. You will find this when shopping for hair extensions and weaves online. Typically, when searching for virgin, unprocessed hair, 1b hair color is going to be your best option.
What if my 1b hair color extensions aren't the color that I thought I purchased?
Because there is always a level of ambiguity when buying extensions online, you may need to dye your own hair to create a perfectly seamless look.
Choosing between a semi-permanent and a permanent dye is up to you and comes down to how long you plan on wearing your extensions. If you do decide on permanent color, choose one that is ammonia-free so as to protect the integrity of your hair.
When dying your hair, it is always best to consult a professional and to treat hair with the proper moisture before and after you dye it.
How do I know if 1b is the shade for me?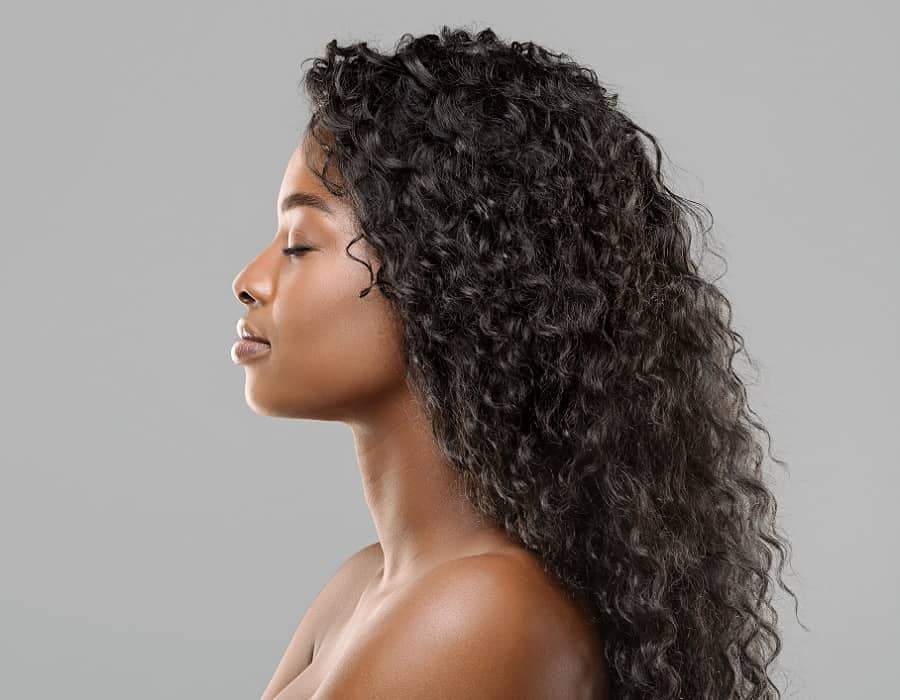 Because they lack warmth, jet black tones can be hard to match with any skin type. 1b hair color is more likely to work with a variety of skin tones, but the most important thing is to pay attention to your eye color and your skin's undertones when choosing the correct black hue.
If you have pale skin, expect a more drastic look when dying your hair black. This color can contrast in an intensely beautiful way if you have light eyes, however.
How do I care for 1b hair?
Just as with any other hair color, 1b hair color needs to be properly cared for to maintain optimal health, strength, and shine. Wash your hair less, always use conditioner, and brush hair daily to avoid unnecessary tangles and knots. If you have dyed your hair to match your 1b extensions, concentrate a moisturizing serum or oil onto the ends of hair in particular.
Hopefully, this article represents the end of your black hair journey. Looking for 1b hair color ensures a more natural-looking effect that is more likely to blend with your dark hair's natural tone.