Little boy braids are an easy and versatile way to experiment your little boys' hairstyle. Braids make the little boy look cute and moreover they are very easy to achieve.
Even if you have a military haircut, your hair will suffice for the shortest braids. Long hair has the maximum number of possibilities to show off the creative side of the braids. Take a look at these amazing braid hairstyle for little boys that will inspire you.
Little Boy Braids Styles
We have handpicked most adorable braided hairstyles for little boys that you can pick as your little angel's next hairstyle.
1. Little Boy Bun with Braids
This little boy braids style looks cool and is trending a lot. Little boys can too rock the look. Mix their braids with a bun to have a masculine look. You can simply club two braids together with the bun. You can also run from the forehead into the topknot to create some texture. This single or double bun works well with multiple plaits.
2. Natural Twist Hairstyle
A unique little boy hairstyle. Braids don't have to be the traditional 3-strand style. Some boys have naturally curly hair. In order to get the natural approach to their braids, one can simply twist the hair and end up getting the awesome look. It is recommended for boys who like the easy-going hairstyles.
3. Braided Locks for Little Afro Boys
Locks are the most versatile things which can be easily braided to give an interesting braid hairstyle for little boys. It looks good for a broad range of hairstyles.
4. Little Boy Cornrows
Being one of the most popular little boy braids, cornrows are those types of tight braids which are worn close to the head. You can either go with two-lane cornrows followed by a middle parting or simply do single plait cornrows. It brings a nice texture to the hair and even let the barber's style your hair intricately.
5. Two Small Braid Hairstyles
This two braided hairstyle is easy to do. All you have to do is to divide your hair into two sections and side part it. Choose the smaller section and start creating two overlapping braids across the edge of an undercut.
6. The Fishtail Braid
It is one of the easiest braids to do. If you want a bohemian approach for your braids, you can easily go with the fishtail braids.
7. Fishbone Braids
This type of braided hairstyle does not require much effort. It is widely embraced and looks good for most of the little boys. It includes longer hair to pull off, but the result is an eye candy. Before proceeding with this hairstyle, it is recommended to part your hair in symmetry.
8. Back Crown Braid
Crown braids are generally done in the front part. But if you want something unique and versatile, you can definitely try getting the crown braids on the back part of your head. This gives an original look to the style. One of the easiest ways to do back crown braid is first to proceed with the two traditional braids and then just pin them one over the other. This will create a temporary braid hairstyle for little boys.
9. Reverse Braid
Little boys who have soft and fine hair can easily go with the reverse braid hairstyle than the traditional one. In order to get this hairstyle, tip your head upside down. Now start braiding from your nape. Once done, just end it in a knot rather than tying it.
10. The Dutch Braid
This little boy braid style is famous among those to have thicker hair. The Dutch braids end up making your hair look richer and thicker. In the African hair community, this hairstyle is considered as Ghana braiding.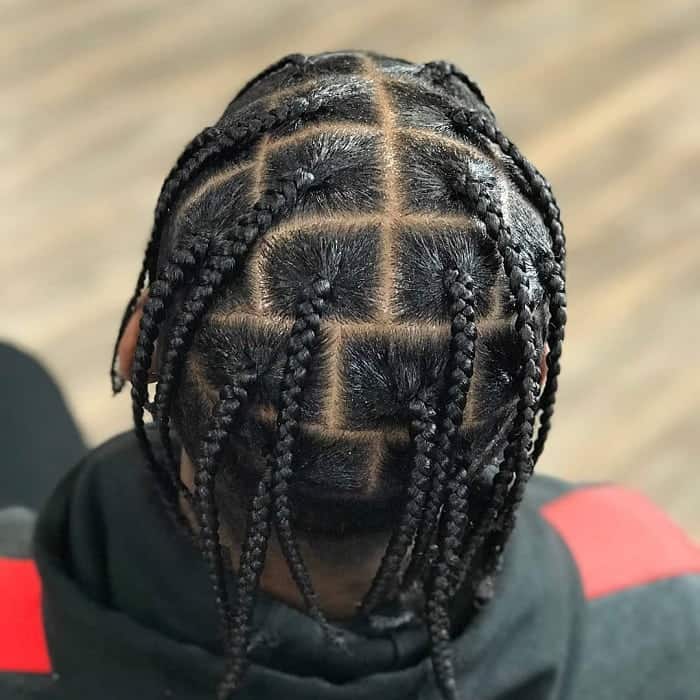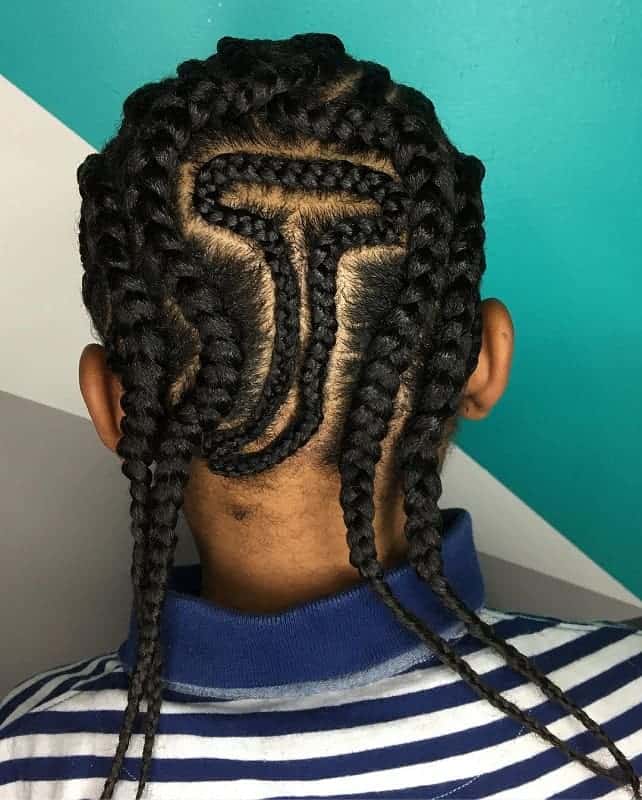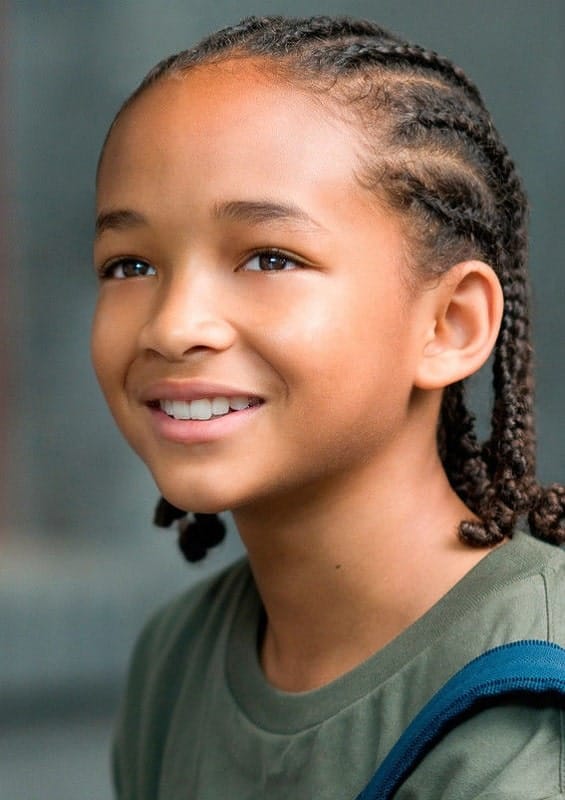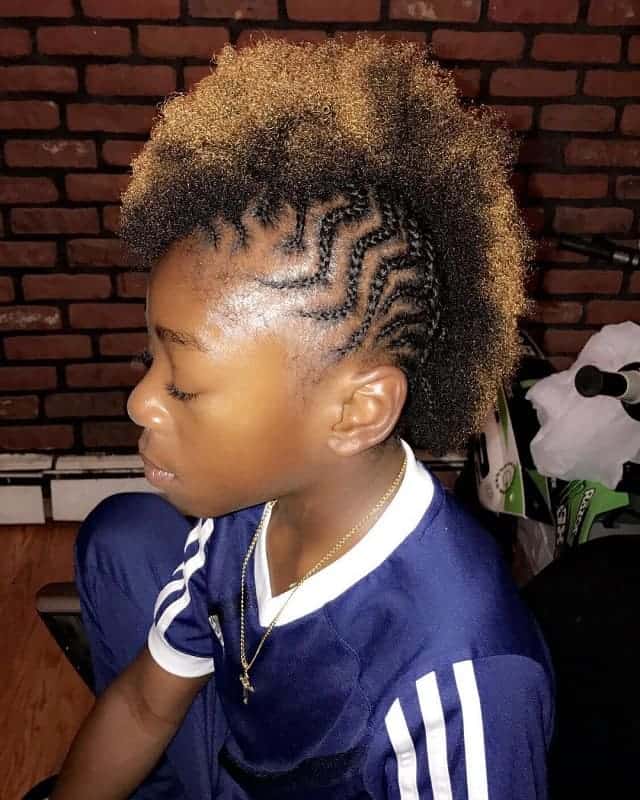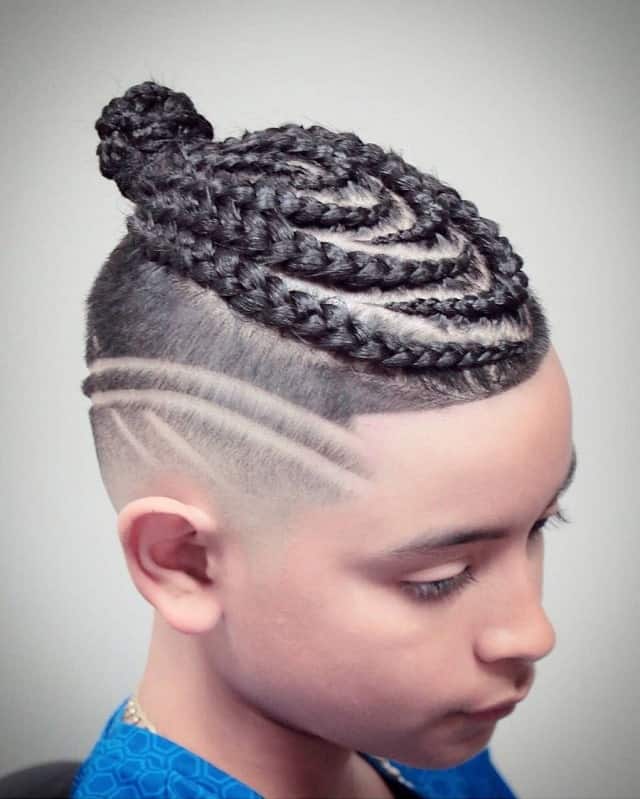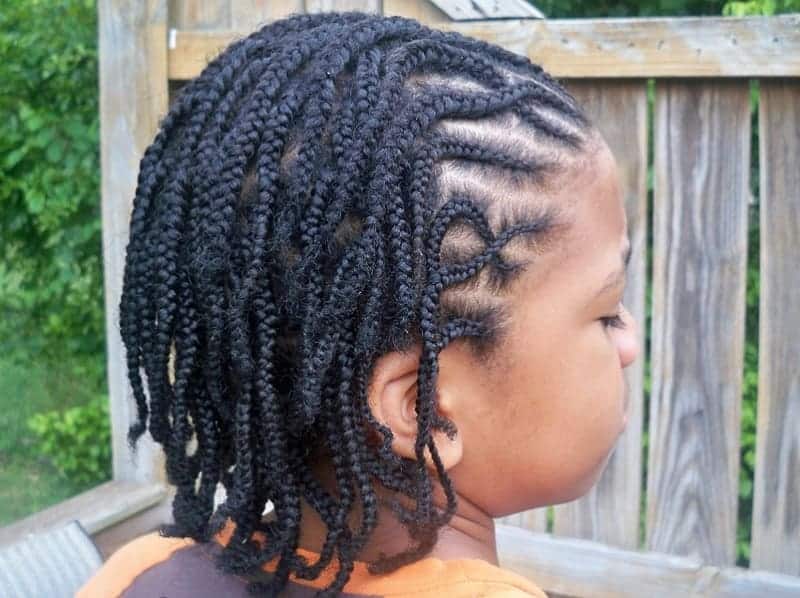 Try these hairstyles today to get your favorite rappers to look. The braids are fun and nice-looking to have and even they tend to stay intact for a longer amount of time.