Gray can become dull with unwanted yellow, brassy tones over time. if you're looking to brighten up your gray hair there are easy at-home techniques that'll make your hair whiter.
In this article, we'll cover 6 simple methods to maximize the whiteness of gray hair using natural ingredients and hydrogen peroxide.
We'll explain what each technique does, when to use it, and how to do it properly for the best results.
Why Does Gray Hair Become Dull?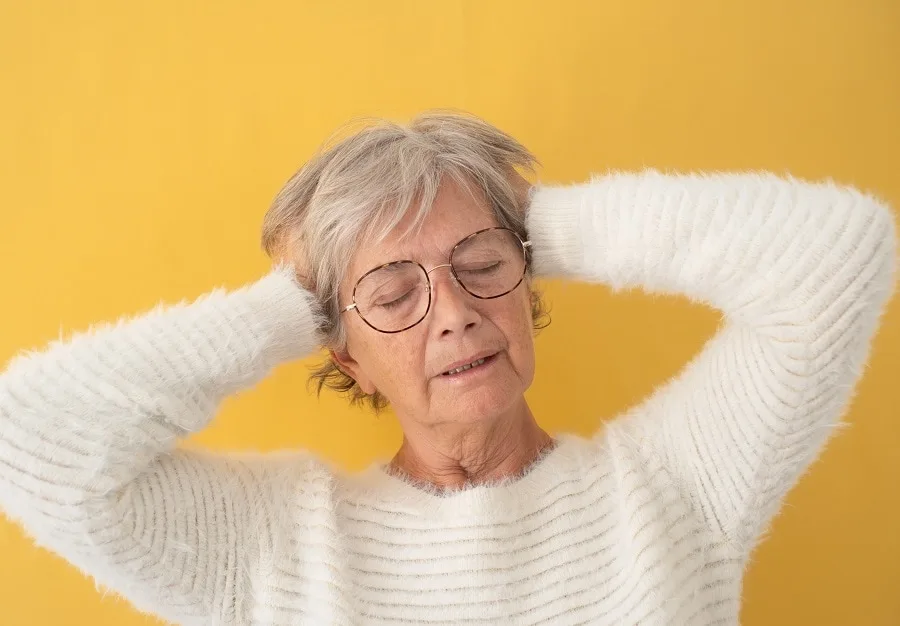 First, it's essential to understand how gray hair becomes dull in the first place. As we age, the structure of our hair changes.
Gray hair may grow in thinner strands, and these more delicate strands won't have the same tensile strength as colored strands.
So gray hair is more prone to breakage and damage as we style it or expose it to chemical and heat treatments.
The breakage will then lead to dull hair and may make it more susceptible to the environment and picking impurities.
For example, your gray hair may pick up minerals in your bathing water or chlorine from the pool.
Pollution and product build-up can result in strands once gray or white picking up an unattractive brassy, or yellow color.
Thankfully, some methods can make gray hair look better and give you the shine you're hoping for in your appearance.
How to Brighten Gray Hair at Home
There are plenty of products available to make your gray hair look better. But your gray hair doesn't need a lot of extra chemicals. Instead, you can turn to some natural remedies to try at home. Let's get started:
1. Apple Cider Vinegar Rinse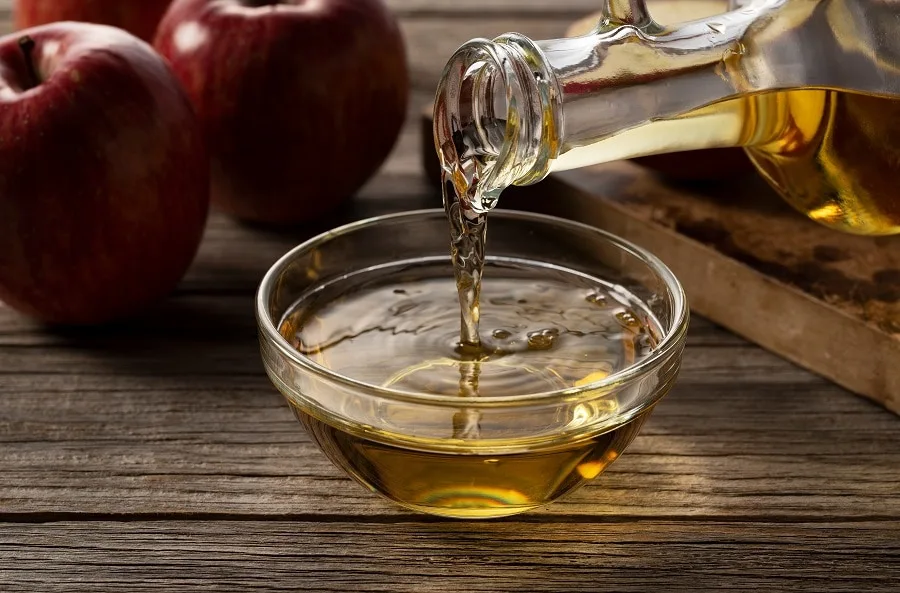 Apple cider vinegar can help rebalance the pH of your hair, cleanse it of pollutants and build-up, and help smooth your hair.
The only downside is that apple cider can be slightly harsh on your hair, so use this sparingly as needed. Consider taking advantage of deep conditioners.
How to Use:
Mix up to 4 tablespoons of apple cider vinegar with 16 ounces of water.
Wash your hair as usual.
Work apple cider vinegar evenly through your hair.
Let sit for 5 minutes.
Rinse.
2. Baking Soda Rinse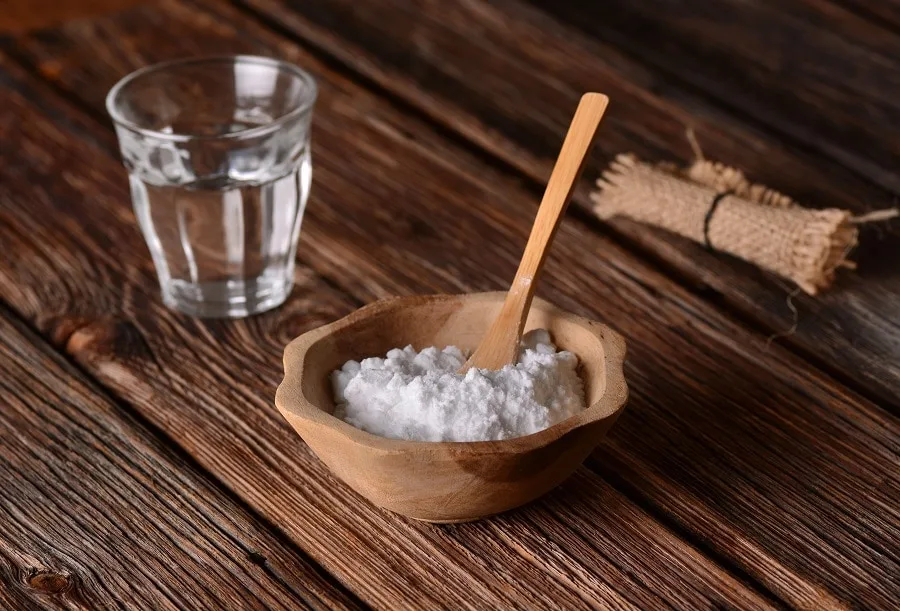 Baking Soda has a high pH of 9. This quality makes it very good at lifting the buildup that might dull your gray hair. However, it's also abrasive, so you should be careful and take advantage of deep conditioners.
How to Use:
Mix up to 2 tablespoons of baking soda with 8 ounces of water.
Apply evenly to your hair.
Let sit for 2 minutes.
Rinse with water.
Deep condition.
3. Hollyhock Tea Rinse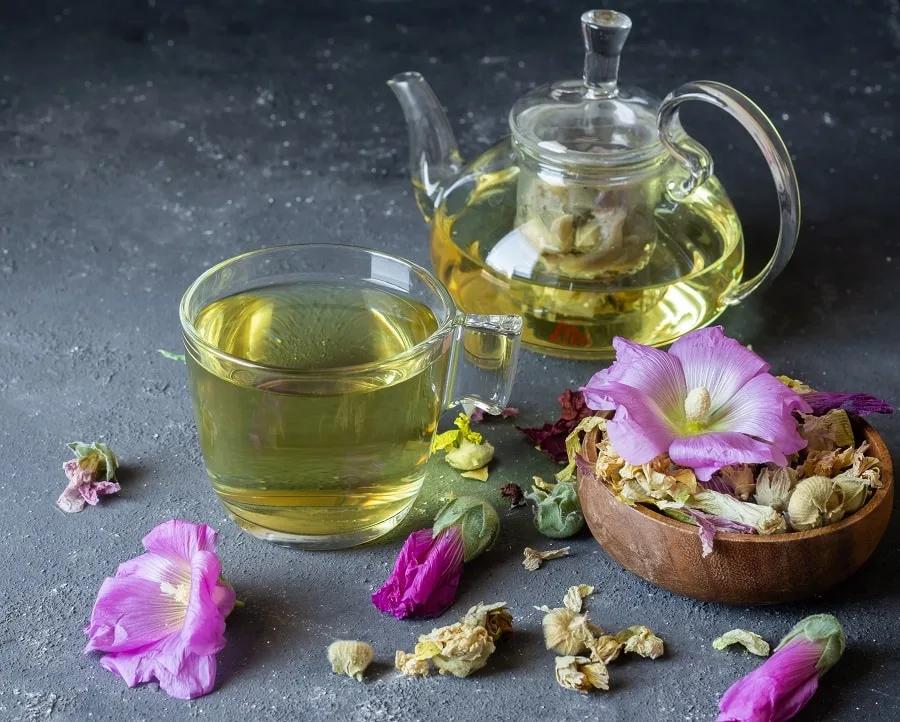 Hollyhock tea rinse is an infusion that can remove yellow from your gray hair and brighten it. How much yellow you need to be lifted from your hair will determine how dark you allow the tea to get.
How to Use:
Steep hollyhock tea to desired darkness.
Shampoo hair as usual.
Rinse hair with hollyhock tea.
Rinse hair with water.
Conditioner hair as usual.
You can do this weekly.
4. Betony Tea Rinse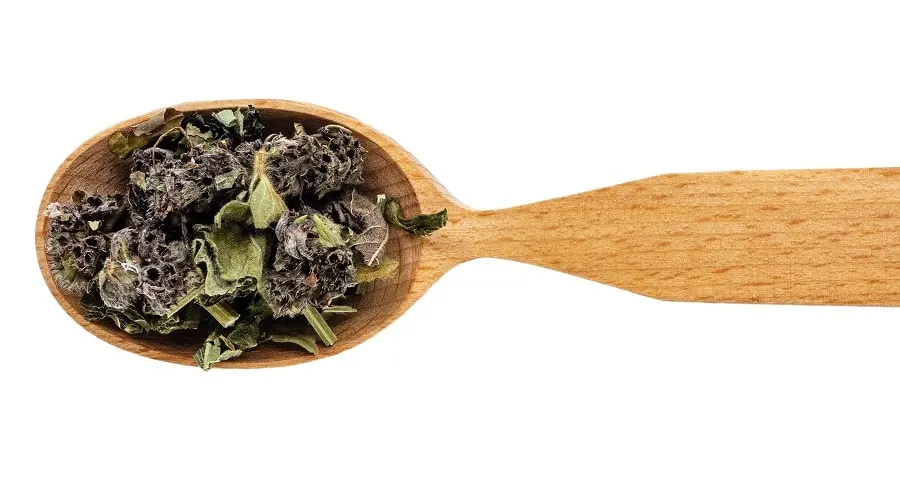 The betony tea rinse is very similar to hollyhock; the difference is that betony is covering the yellow tones as opposed to attempting to lift them.
How to Use:
Steep betony tea to desired darkness.
Shampoo hair as usual.
Rinse hair with water.
Condition hair as usual.
You can do this every other week or twice a month.
5. Kaolin Clay Wash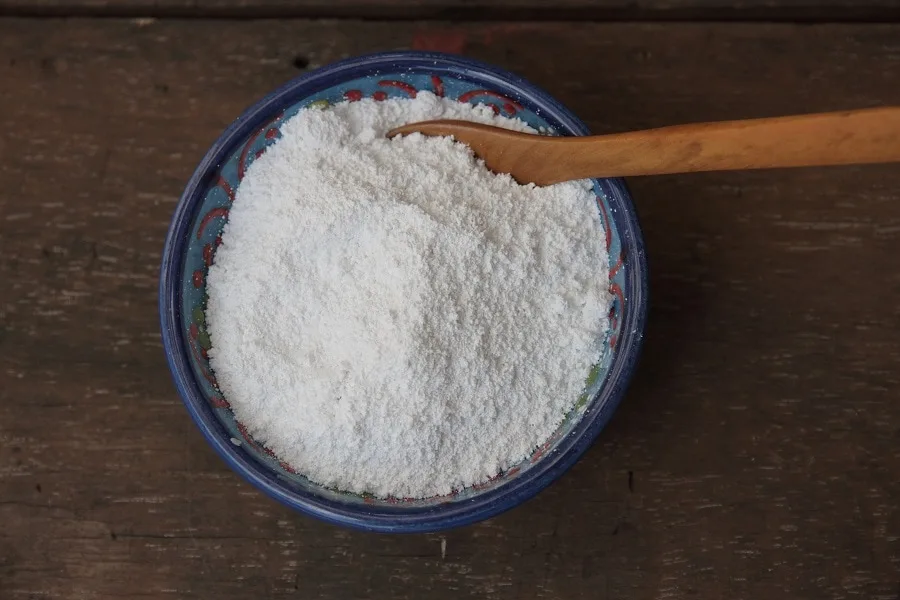 Kaolin clay is excellent for drawing out and removing impurities. With what we know about gray hair and its susceptibility to attracting and holding various impurities, this is a product you should try to help brighten gray hair and look better.
Be careful when you create the wash; it should have a slightly runny consistency. If you add too much, it may be difficult to rinse out, and the wash will have the opposite effect. Your gray hair won't be bright and instead will be a slightly cakey mess.
How to Use:
Mix 3 tablespoons of kaolin powdered clay with water.
Shampoo and condition hair as usual.
Apply kaolin clay wash to your hair.
Let sit for up to 5 minutes.
Rinse with water.
6. Hydrogen Peroxide
The use of hydrogen peroxide is on some people's don't list. The truth is that hydrogen peroxide can be harsh on your hair, which is a definite drawback when it comes to gray hair that's already fragile.
It can also dry your skin and possibly irritate it. Consider trying other alternatives before you go for this natural home remedy to brighten your grays.
How to Use:
Mix hydrogen peroxide and conditioner in equal parts.
Apply evenly to your hair.
Allow processing for up to 20 minutes.
Shampoo and condition your hair as usual.
Repeat this process sparingly and not more than once a month.
Do's and Don'ts While Brightening Gray Hair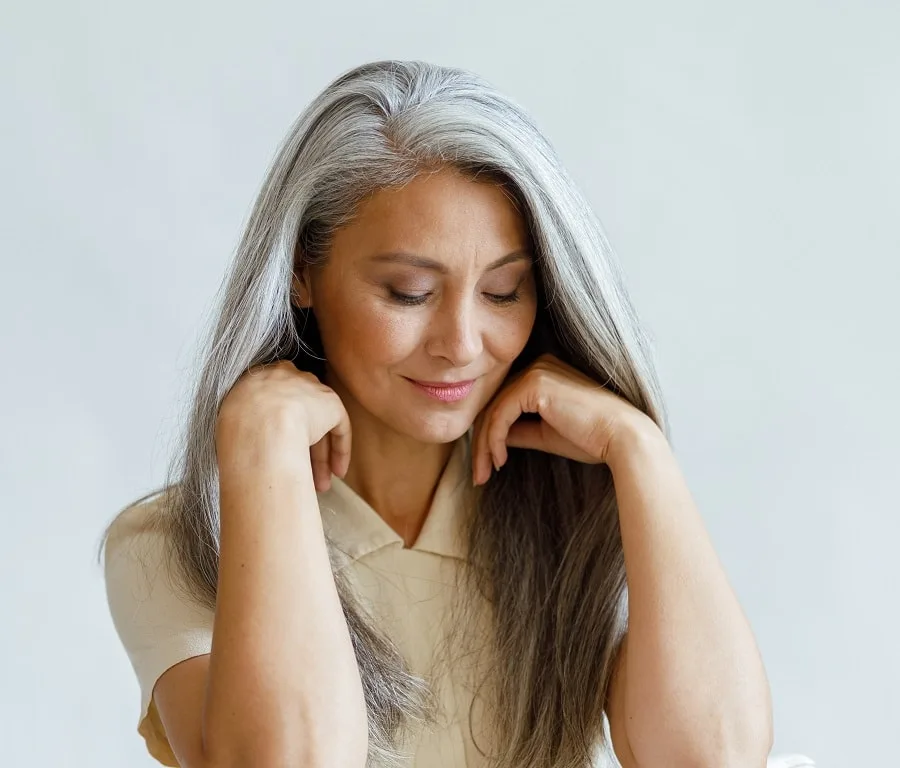 If you're looking for even more ways to brighten your gray hair, look at the following do's and don'ts. In addition to the natural remedies we've found to help you out, these tips will keep your gray hair looking shiny and bright.
Do's
Regularly deep condition your hair.
Use a clarifying shampoo periodically.
Use a shining serum or gloss treatment to help seal your strands.
Keep to a healthy and balanced diet to promote overall healthy hair.
Don't's
Avoid overdoing it with hydrogen peroxide.
Forget to conditioner your hair after brightening treatments.
Overwashing can strip your hair of the natural oils it needs.
Overdo heat treatments. These can dry out already brittle and fragile hair.
Wrap Up
You can brighten gray hair and make it look better by understanding its nature. Gray hair is thinner and more delicate and needs different treatment than colored hair.
Keep your gray hair well hydrated, and consider the various natural clarifying methods we've discussed. Avoid activities that may stress it, such as over-styling or overwashing.