Cristiano Ronaldo Hairstyles & Haircuts
1.
2.
3.
4.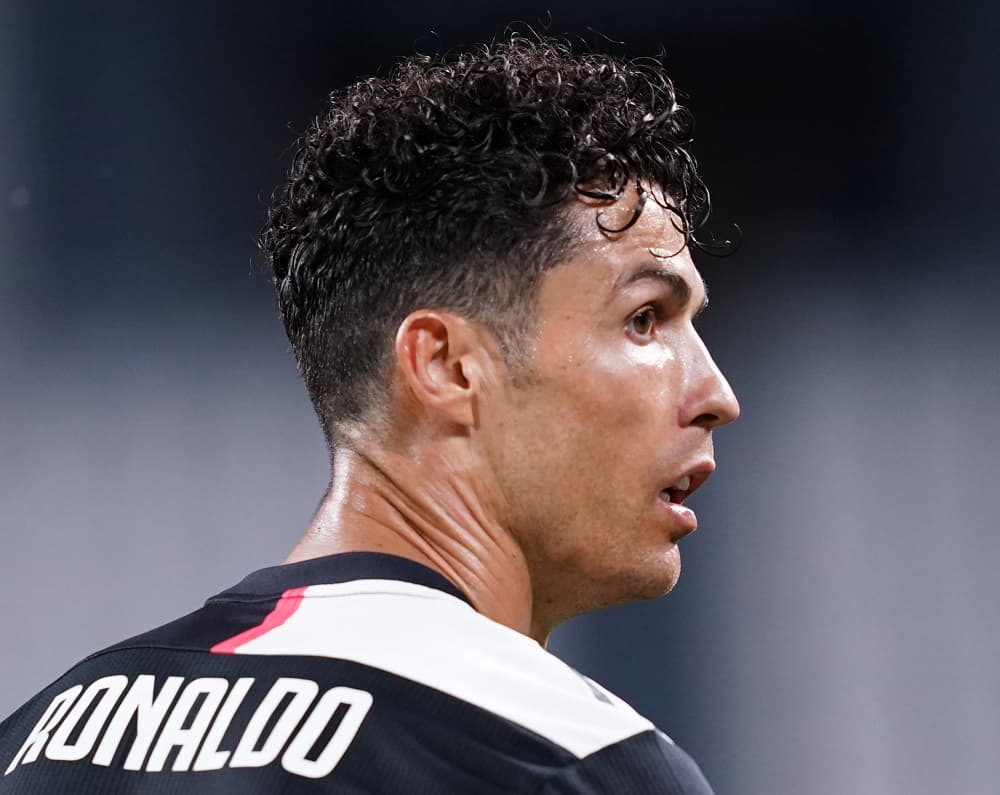 5.
6.
7.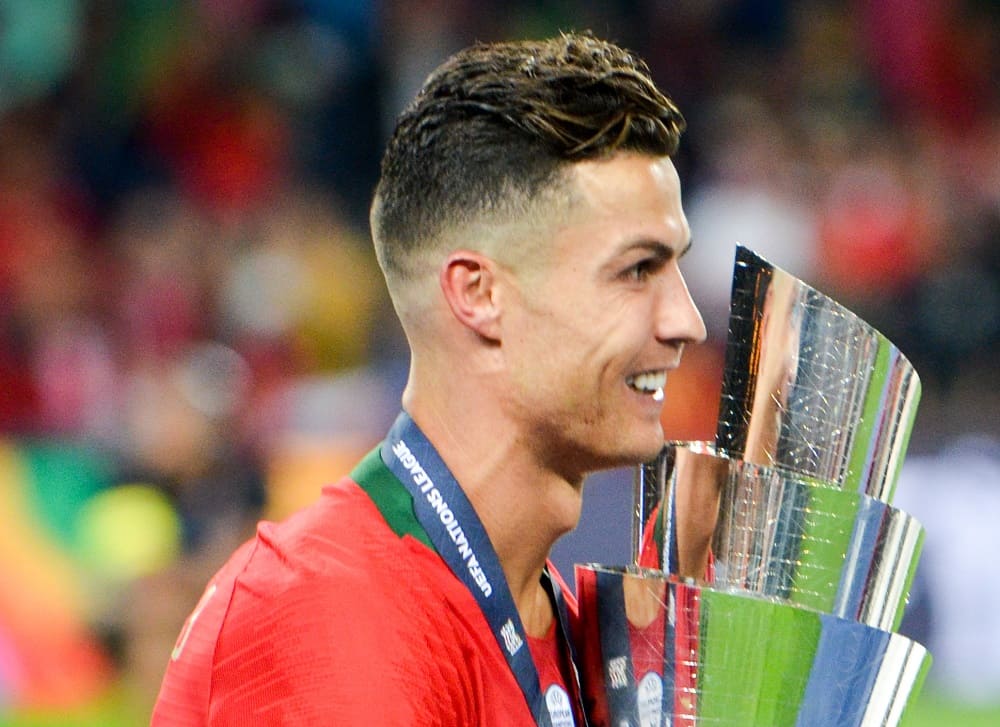 8.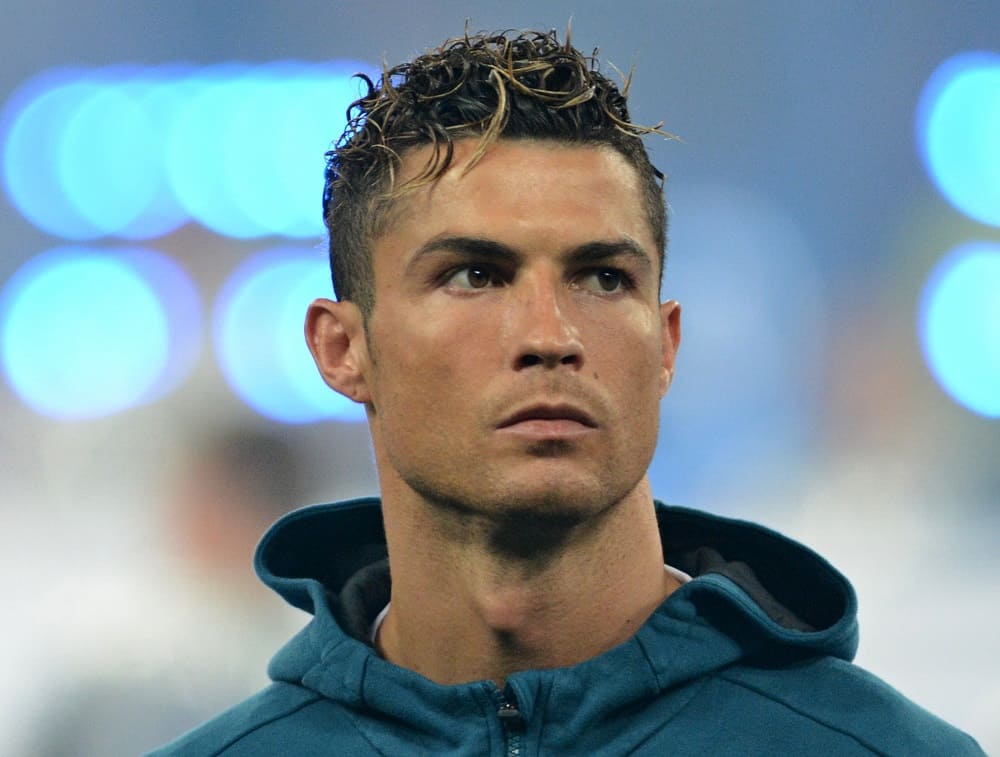 9.
10.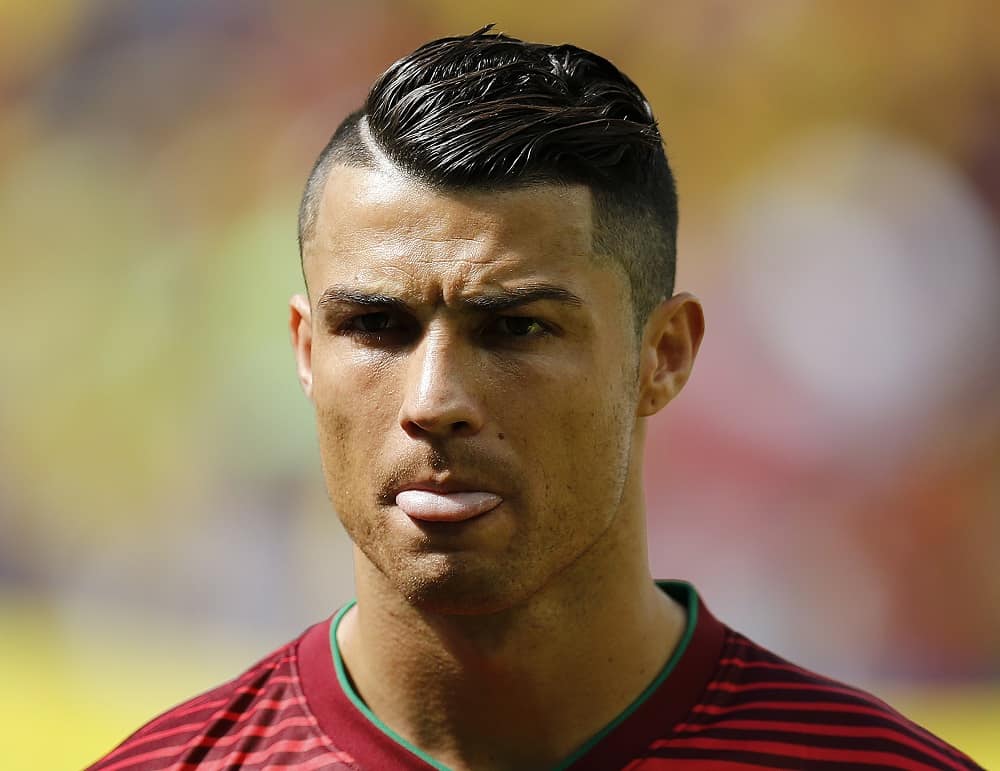 11. The spike
This Cristiano Ronaldo haircut is perfect for men with curly hair, which they don't really like to flaunt. Curly hair is hard to manage and this cut does wonder for keeping it subdued. Cut the hair short and leave some in front to make the spike with the help of some hair gel.
12. Undercut art
Undercuts look wonderful on men with any hair type. This Cristian Ronaldo hairstyle mixes the undercut together with some stylish designs. Shave the sides off completely while leaving some hair on top to experiment with and have your stylist add some design to the shaved part.
Best soccer player hairstyles you will surely love
13. Wild curls
Tired of curls getting in your way and thinking they are impossible to manage? Ask Ronaldo for advice. This haircut is perfect for curly hair, since it keeps it all on top, where it doesn't need much managing, except maybe some hair gel.
14. Geometrical mohawk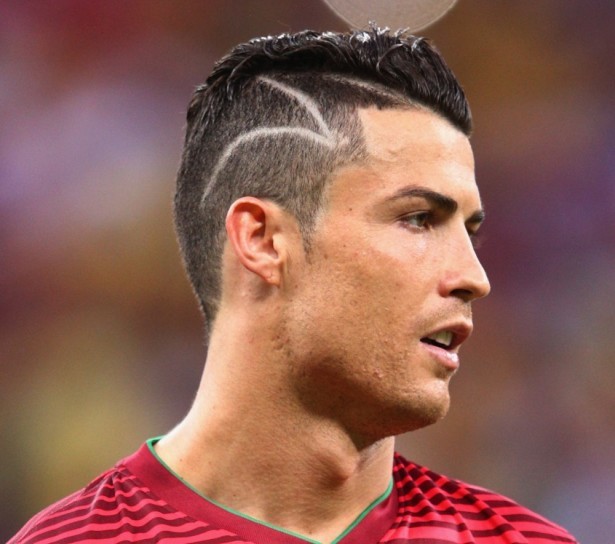 The more hair you shave off, the easier it will be to play football or do anything else for that matter. Don't want hair to get in your face? Shave it off. Leave some on top to create a mohawk and have some designs on the sides if you wish. This amazing mohawk is likely to become your favorite hairstyle.
15. Spiky fohawk
This Cristiano's hair gained huge popularity among young teens. Mohawk seems too drastic? No need to force it. You can go for a more suave fohawk by cutting the sides short instead of shaving them. Make a spike on top with the help of some hair gel. You can also leave a little hair on the back to really look stylish.
16. Comb over undercut
An undercut is one of the more popular Cristiano Ronaldo hairstyles since it requires almost no maintenance. The trick to a stylish undercut is playing around with the top part. This haircut leaves the top part long enough to make a nice comb over.
17. Ivy league
Sometimes Cristiano Ronaldo likes going for the classic hairstyles and creates a very sleek ivy league look. No doubt about it, this haircut never goes out of style and looks terrific on any man who tries it. Keep the hair short and neat with the assistance of some hair gel.
18. Playful mess
This is another popular Cristiano Ronaldo haircut that created a buzz. Keeping the hair on top neat is quite complicated if it is long. So Ronaldo has come up with a messy haircut which stays in place even when he is running like the wind. All you need to do is add hair gel and create a mess on top of your head. Make sure to use high-quality gel to keep the mess in place.
19. The wet look
Ronaldo really appreciates wet looks and does a lot of experimenting with them. This hairstyle requires a lot of hair gel and some imagination to keep the comb over neat. Wet looks are great for men with an active lifestyle.
20. Disconnected hairstyle
This disconnected Cristiano Ronaldo hairstyle looks great on men with any type of hair. If your hair is curly, then it will be easily subdued by shaving the sides and leaving about 2 inches on top. If your hair is straight, then keeping it neat will be even easier.
21. Highlights
Some men might think that dyeing hair is not a manly task. Well, they are wrong. Look at how great highlights look on Cristiano Ronaldo. There is no way they make him feel any less macho. Give highlights a try!
22. Asymmetrical look
A gorgeous Ronaldo hairstyle we really love. Asymmetrical cuts are quite popular nowadays. They are easy to maintain, since there is no need to keep them neat. No matter how you style them or don't style them, they will always look as though it was meant to be this way.
23. Let it grow
Even though Ronaldo is a big fan of undercuts and fohawks, he sometimes lets his hair grow out a bit. Add a little length to your hair and it will still look pretty stylish if you make friends with a brush. This haircut looks great for men with thick straight hair.
24. Creative designs
Shaved sides always allow for the most creative designs. You can go from making small lines to flowers or maps. It all depends on how creative and professional your stylist is. If you don't want anything too flashy, go for a thick line like the photo.
25. Windblown style
This one is our favorite Cristiano haircut. The top part of the undercut can be styled to look windblown. This is a perfect Cristiano Ronaldo hairstyle since it requires just a little bit of hair gel to look great through the day. Give this windblown undercut a chance, and you might never go back.
26. Rolled Fohawk with Lines
This style embodies Christiano Ronaldo by combining multiple different fashion styles into one hairstyle. Creating a rolled Fohawk mixes up punk style with a Teddy Boy greaser look. The lines give him a modern edge.
27. Spiked Fringe
In this look, Ronaldo has chosen to just spike his fringe up. You can copy his look with just a little bit of holding gel. All that you need to do is run the gel through your fingers, then pull the front portion of your hair upwards into your desired style.
28. Soft Peaks
A very soft central peak in the hair is a super simple style to wear, but it really suits Ronaldo. Put a little product through your hair, and then bring your hands up from the outside of your head towards the middle.
29. Crescent Fringe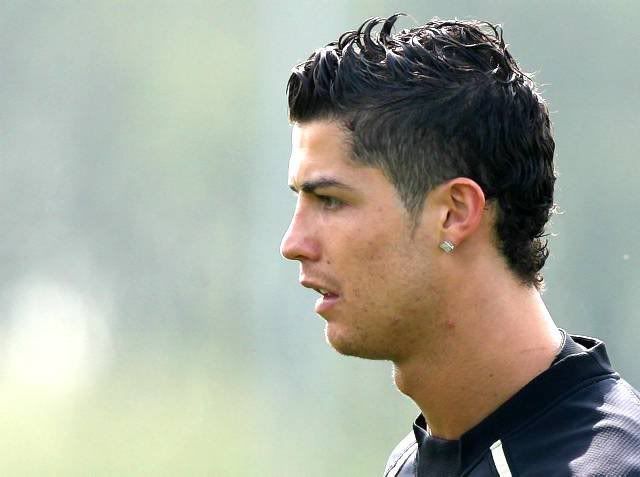 To create a crescent-shaped fringe, you will need a small amount of styling gel on your fingers. Bring your hand in from the side rather than from the front. With your fingers in your hair, flick your wrist backwards to create backwards crescents.
30. Painted Tips
Dye the tips of your hair a complementary color which helps to make your hair look sun-kissed. Once your tips are colored, spike your hair up with a little bit of styling gel.
Choose one of the offered Cristiano Ronaldo haircuts, and you are sure to like it. There are different hairstyles for all types of occasions, so you will definitely find the one you need. These hairstyles are all very stylish and are bound to make you look fantastic.