Ideal Curly Hairstyles for Indian Women
Only because you have curly hair, this doesn't mean you can't wear gorgeous trendy hairstyles. Want to know about the top Indian hairstyles for curly hair? Check out the ultra-glam and stylish Indian hairstyles for curly hair.
1. Indian Frizzy Wavy Hair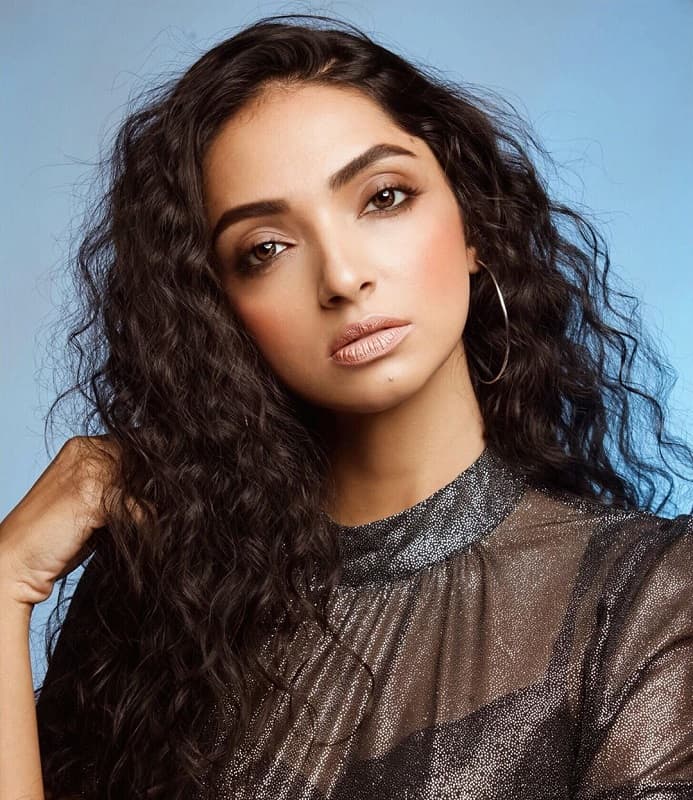 Indian curly hair may be frizzy, but you can use all sorts of products that are specially designed for your hair type. They will reduce the frizz and define the waves and curls. Stop straightening your hair because you will highly damage it, especially if you go for this procedure in the long term.
2. Indian Long Layered Curly Hair
When having long Indian curly hair, the best thing you can do is avoid a blunt hairstyle! Nobody wants a triangle-shaped haircut! Instead, we highly suggest you go for layers and products that give your coils bounce an movement.
3. Indian Curly Updo
This Indian bun hairstyle will certainly make you look mesmerizing if having thin curly hair. Create a messy hairdo and wear the tips on the forehead. The outcome is ideal for parties and even business meetings.
4. Loose Curls For Indian Hair
Dark loose curls look gorgeous on Indian women. Even if most Indian hairstylists will give you advice about the best straightening options, remember that curls can look even better. Instead, find products that will better define your coils.
5. Indian Curly Updo with Head Wrap
You don't always have to wear your hair on your back. During summer, you can style a big curly bun on top of the head and use a multicolored scarf and wrap it around. Knot it in front, and your look will be so chic.
6.
7.
8.
9.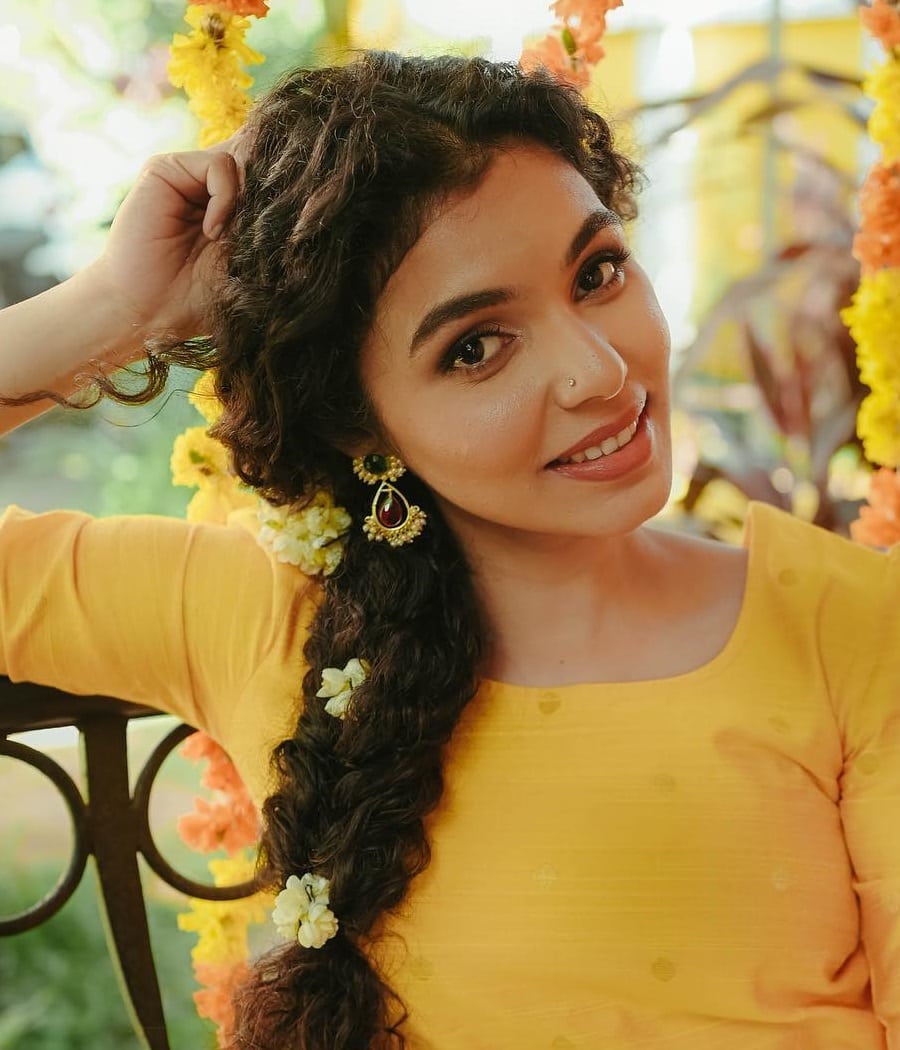 10.
11.
12.
13.
14.
15.
16.
17.
18. Indian Brown Hair with Highlights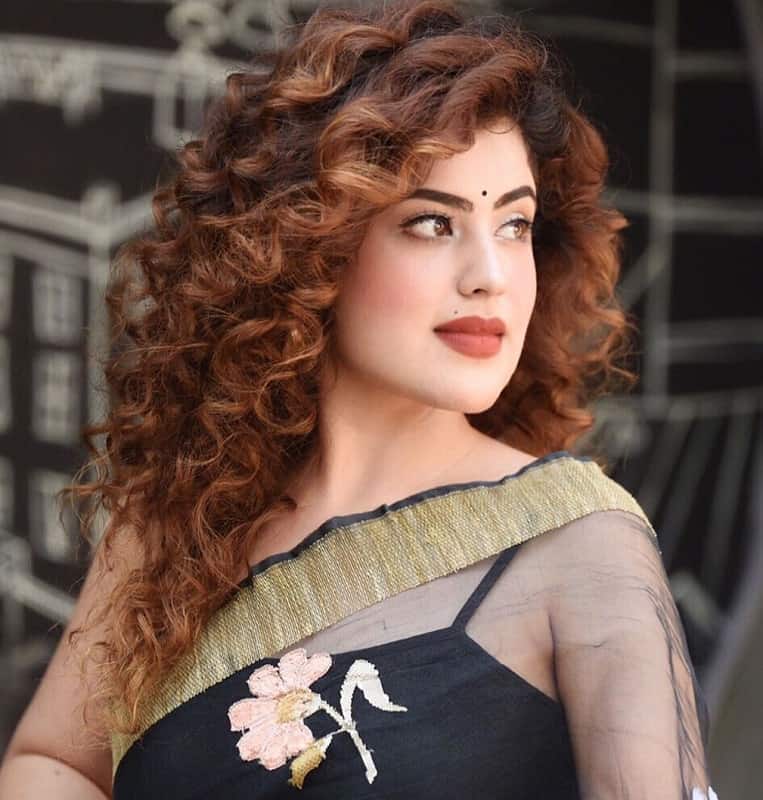 Create a mindblowing hairstyle for Indian curly hair by getting a layered haircut. Opt for a brown shade and give your strands dimension by making some thin blonde highlights.
19. Half Up Half Down for Indian Curly Hair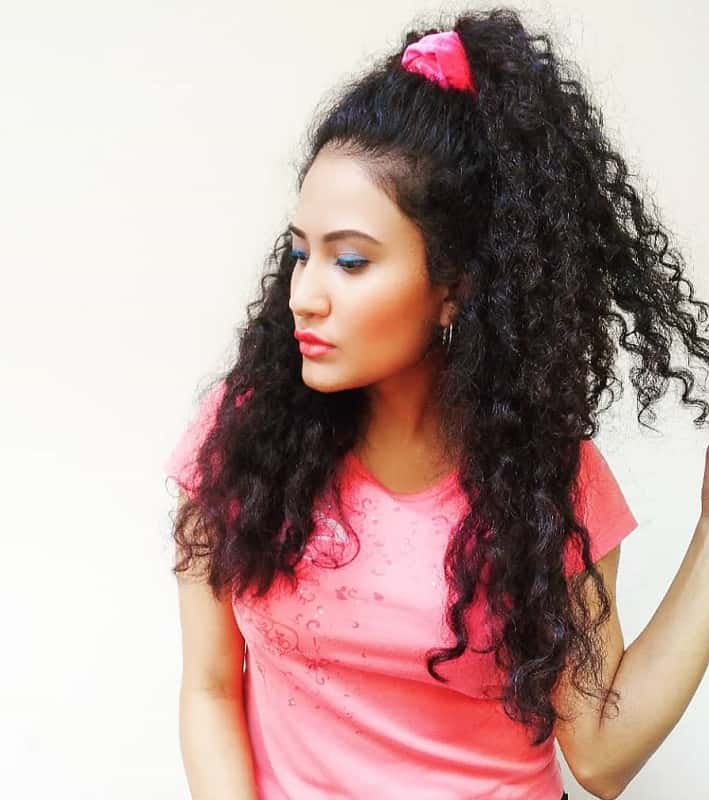 Part your gorgeous mane in two parts and knot the top with a big pink scrunchie. Wear the lower part on your shoulders and back. This way, you will elongate your face, and your bangs won't get in your way.
20. One-Sided Hairstyle for Curly Indian Hair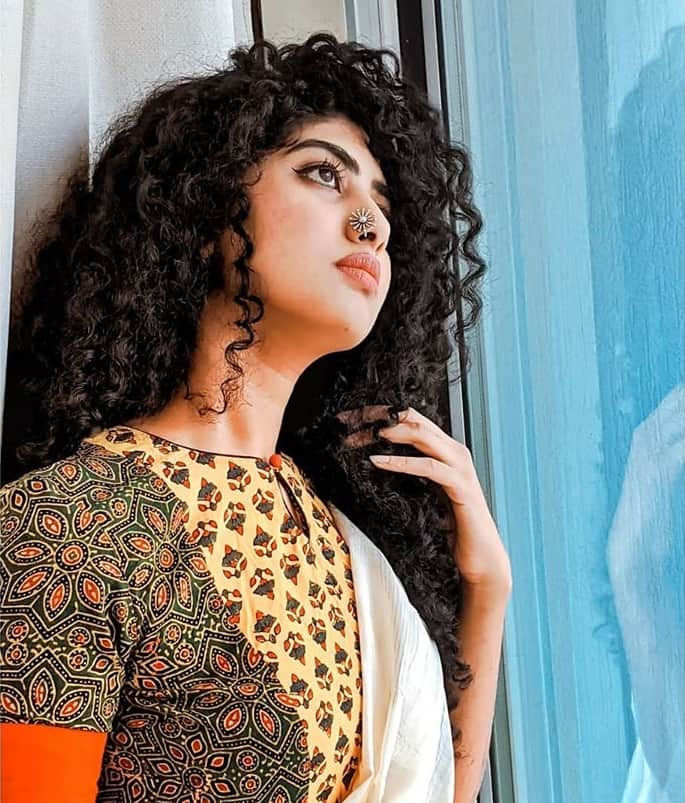 Why spend so much time straightening your hair when you have such amazing beautiful curls. If they are very tight, you will need a layered haircut and you can wear your fringe on one side, creating even more volume.
Hair Care Tips for Indian Curls
If you have Indian curls, there are some natural tips that you should keep in mind to ensure your hair stays healthy and easy to maintain.
Moisture is key — Moisturizing is key to keeping your curls healthy and bouncy. Only wash your hair twice per week and focus on removing any dirt or debris from your scalp, not over-drying the long strands of your hair. After you wash your hair, use post-wash cream to moisturize and condition the hair.
Use special products — If you have curly hair, invest in special products to ensure your hair is free of sulfates and natural oil-stripping ingredients. Using a special serum and conditioner can help you keep the integrity of your curls.
Go all-natural — Keep your curls natural. Avoid brushing your hair while it's dry, as this will only lead to frizz and weigh down your hair.
Find the best salon — Indians with curly hair need to find a salon owner and stylist who knows how to work with coarse or curly hair during the cut, care, and styling process.
Avoid chemically straightening your hair — The last tip to keep in mind is to avoid chemically straightening or permanently altering the texture of your hair. Although it can be tempting to follow beauty trends, heating your hair can damage it for a long time.
It is time to embrace your stunning curls and ditch the straighteners. Curly hair holds its own charm. It may come as a surprise but the graceful curl locks are in an in thing. So if at times you run out of options, feel free to try some of these Indian hairstyles for curly hair.
FAQs
Read these frequently asked questions to learn more about curly Indian hairstyles.
Do Indians have curly or straight hair?
Indians typically have straight hair. Curly hair is rare in India, with straight or wavy hair being the norm.
What should I use for Indian coarse curls?
Indians with coarse, curly hair should use products with coconut oil to keep the hair moisturized and healthy.